Two Floor Kids Tree House Design, Inspiring DIY Backyard Ideas

Decorating Ideas

Green Design Ideas

Outdoor Living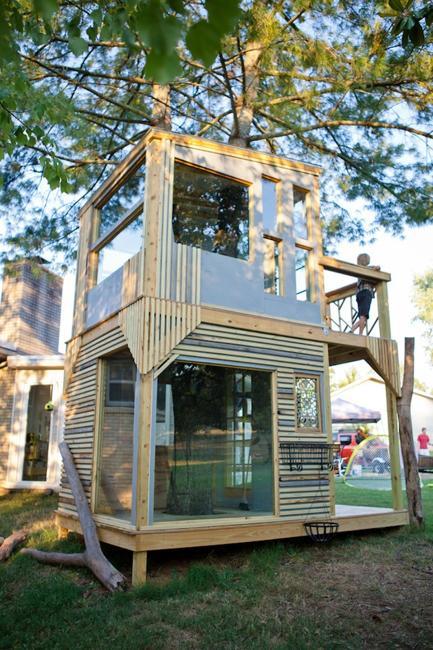 Tree house design with lots of large windows
backyard landscaping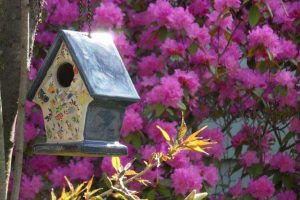 The two floor kids tree house design is an excellent inspiration for DIY projects that will add lots of fun to your backyard ideas, and make little kids and their parents very happy. The large tree house design features a wooden structure in contemporary style, electricity and nice log decorations. It is built around a mature living tree and has a balcony and a porch for two kids Eisley and Silas, Eilas, www.eilasblog.com/treehouse/
Every kid dreams of having a tree house, and those who have it, are thrilled and happy. Tree houses are lots of fun to play and build also. People with little kids show interest in homes with a tree house, so adding a tree house design to your backyard increase home values and can help sell your house faster.
Tree house designs vary in materials, styles and sizes. Sustainable design with recycled materials for the construction of tree houses is excellent for green living. Reclaimed window frames and doors can be used as lumber for the construction of eco friendly tree house for kids.
Tree house design with a porch and a balcony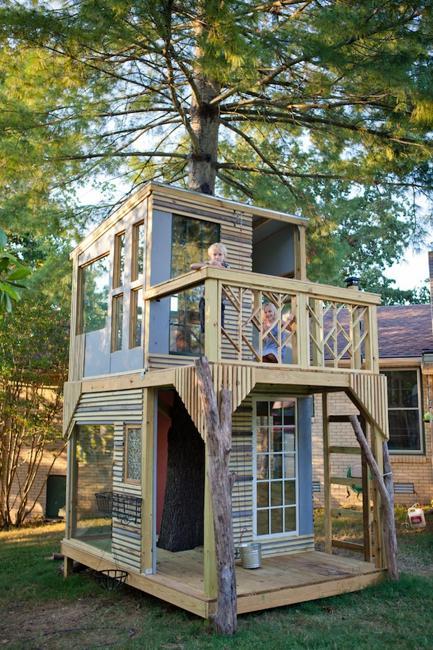 Most of tree house designs are created above the ground and built among the branches. This contemporary two story kids home is built on the ground and around a large living tree, still allowing to bringing a gorgeous tree trunk within the tree house and create a gorgeous canopy with pine tree branches. This gives a nice effect to the tree house design.
The tree house does not harm a tree, providing eco friendly, playful and interesting play house for little kids and adding a stunning centerpiece to backyard landscaping.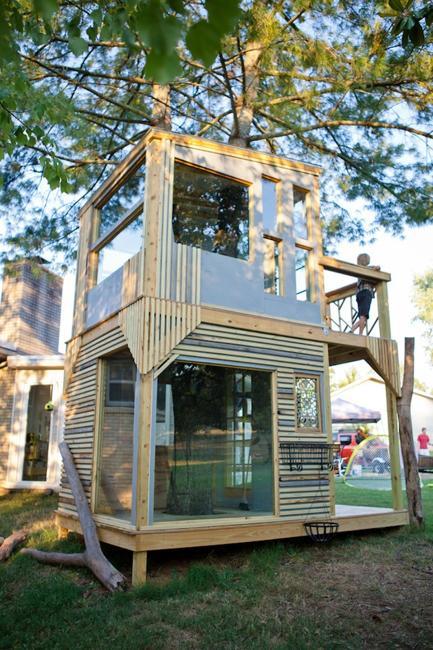 Creative ideas, patience and skills go a long way, turning a backyard into an amazing playground for young kids. The tree house design looks inviting and comfortable for children, and give a great inspiration for DIY projects and similar tree house designs.
Pirate Ship play house design adding fun to kids backyard ideas
Castle-like tree house design featuring charming vintage decor
DIY tree house design idea allowing to watch nesting birds, great backyard ideas
Located in Franklin, Tennessee, this kids tree house is built with wood and glass by a father for his two children to be able to spend time outdoors rain or shine. The tree house design features lots of windows, a paned door and plenty of fun steps, great for kids to play outside and hide from the summer heat, rain or wind.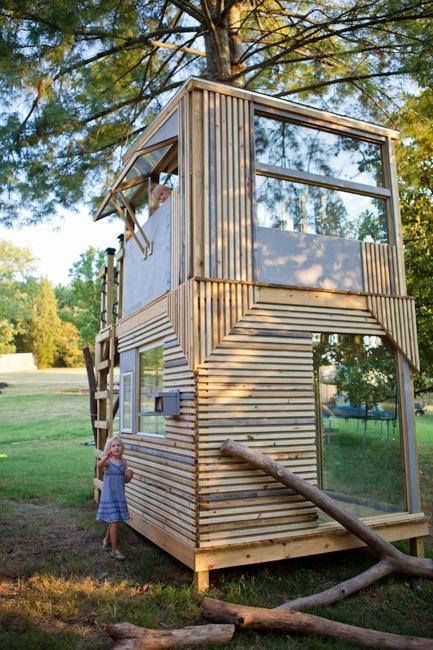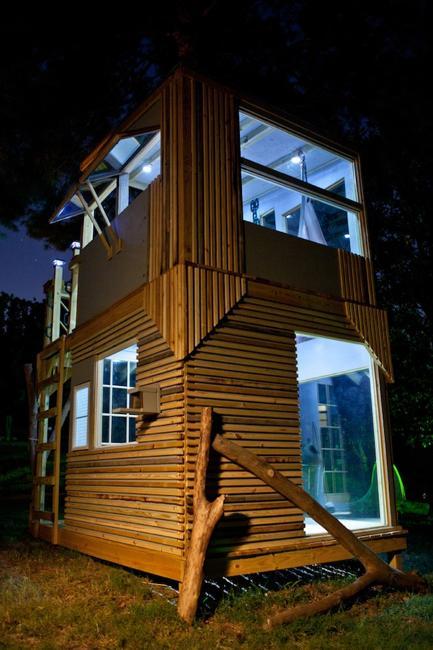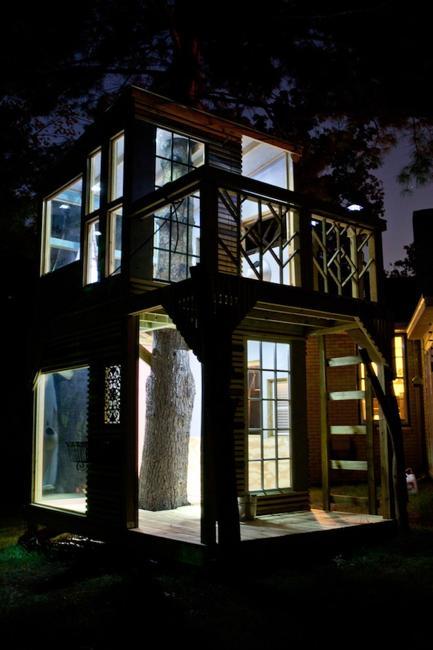 Modern house design in Japanese style celebrates the functionality and elegance of minimalism. Airy, bright rooms look inviting and comfortable. Natural...
and enjoy free articles sent to your inbox