DIY Tree House Design Idea Allowing to Watch Nesting Birds, Great Backyard Ideas

Decorating Ideas

Green Design Ideas

Outdoor Living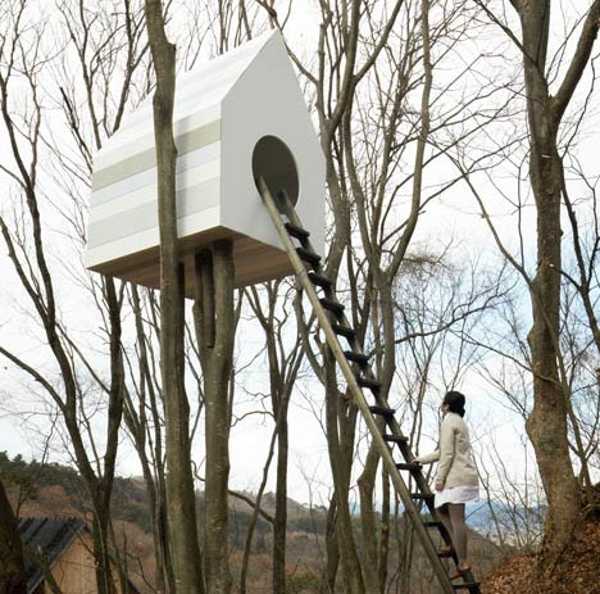 Treehouse with birdhouses on the opposite side, inspiring DIY backyard idea
garden decorations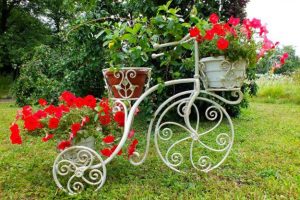 A tree house design adds romantic and adventurous flavor to backyard landscaping. A tree house that combines an area for viewing birds and birdhouses is an exciting and innovative DIY idea that helps kids and adults to find an enjoyable connection with the nature.
This tree house design project by Nendo in Japan for a regional nature center give an inspiration for all who enjoy unusual DIY projects. The tree house provides small spaces for birds and a larger viewing area for visitors to watch birds from a shelter.
One-way peepholes let you see the nesting habits of the resident birds who enter smaller openings from the other side. The human entry side of this unique tree house is shaped much like a traditional birdhouse, creating organic and attractive shape.
Tree top dining cabin, inspiring backyard ideas
Easter tree with birds, spring table decoration ideas
Handmade nests with felt birds and Easter egg decorations
Unique tree house design idea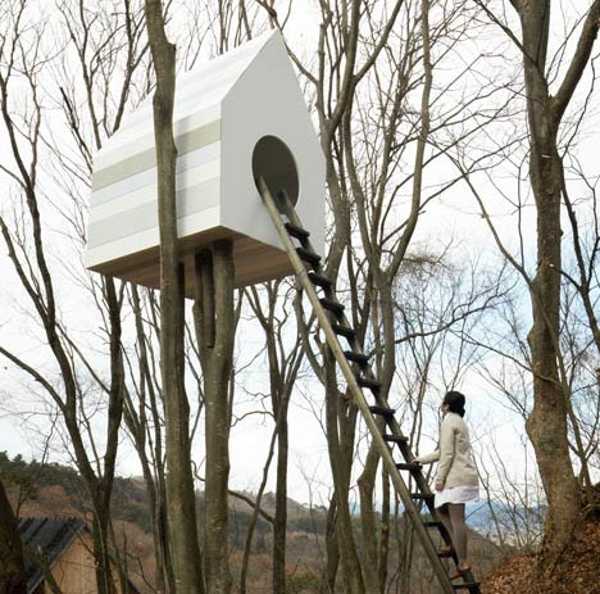 Original and interesting tree house with birdhouses is an excellent way to watch birds and their natural habits. DIY tree house can become the most interesting place in your house, brightening up and enriching your backyard ideas.
Birdhouses, attracting feathered friends, add color and charm to simple backyard ideas. DIY tree house with birdhouses and peepholes on the opposite side is a fun idea that reveals birds life, normally hidden from view behind wooden walls of a birdhouse.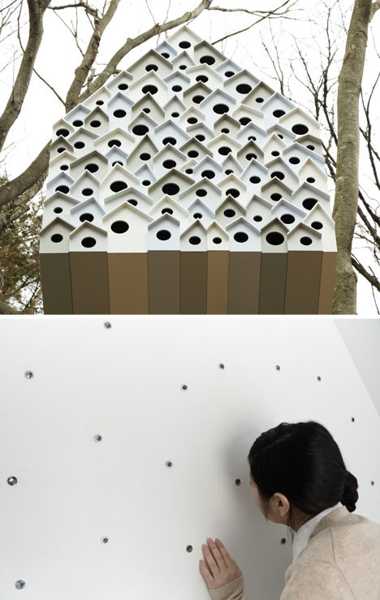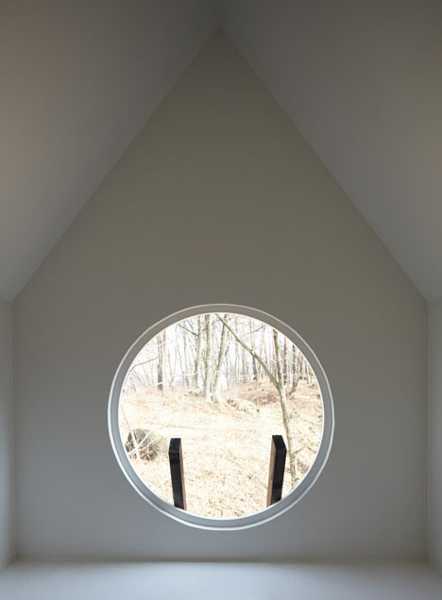 Modern house design in Japanese style celebrates the functionality and elegance of minimalism. Airy, bright rooms look inviting and comfortable. Natural...
and enjoy free articles sent to your inbox