Table and Two Chairs Atop Angled Roof, Unique Furniture Design Idea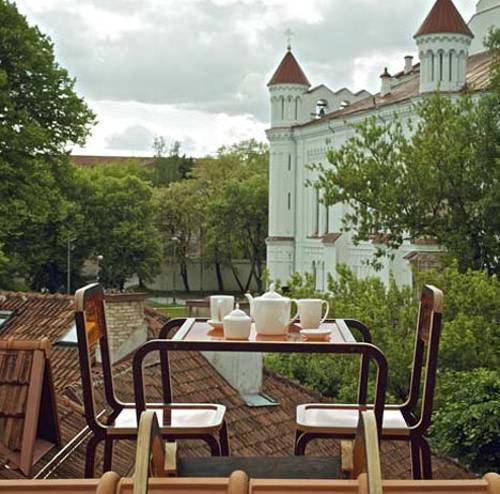 Small table and two chairs on angled red-tiled roof, romantic rooftop view
DECORATING SMALL APARTMENTS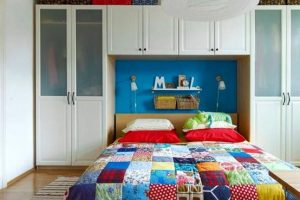 Small table with two chairs that sit atop the angled red tiled roof look romantic, exciting, adventurous and even dangerous. Designed by Aine Bunikyte, a Lithuanian art student, this small dining furniture set is perfect for enjoying a cup of tea and a beautiful veiw.
The designer saw a romantic opportunity where most people see only danger. A ladder, two chairs and a small table with a tea set on the rooftop look inviting, making the place that is usually inaccessible feel friendly and comfortable.
Small table with two chairs atop angled roof is the art design project with a series of future proposals. A realized one was presented for her graduation from master studies in Vilnius Academy of Art. This para-functional invitation is a result of three years of research based on function paradoxes within design objects and designed spaces.
Rooftop furniture set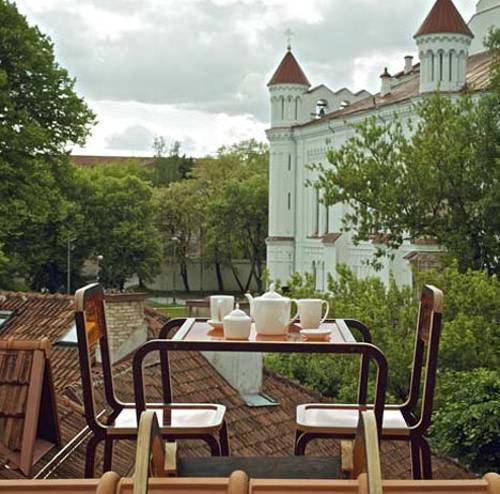 One of the most important element in the project is human's inherent wish to find one's own space, to have a secret, to differ, to find such place from which one could watch others but could stay unseen at the same time.
The other aspect of this unusual and unique furniture design project is a will to be higher. The table and two chair set symbolizes the wish to be raised over the ground – the instinct of safety.
Small dining furniture set with ladder on inclined roof
photography by Kernius Pauliukonis
Green roof, sustainable architecture and rooftop gardens
Eco roof tiles eat smog, new roofing material for modern eco homes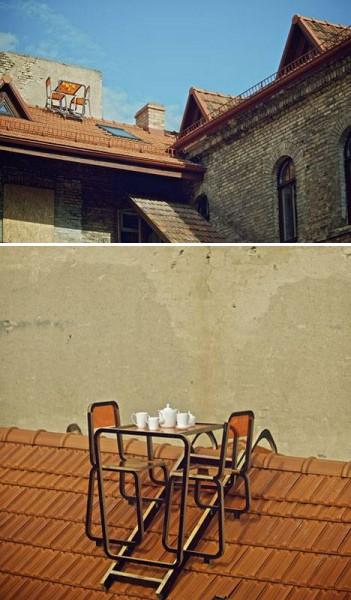 More from modern furniture

Weave furniture design blends traditional techniques and modern trends in decorating with handmade items. Using natural ropes and twines, you can...