Spectacular Cargo Container House Design by Astralian Architects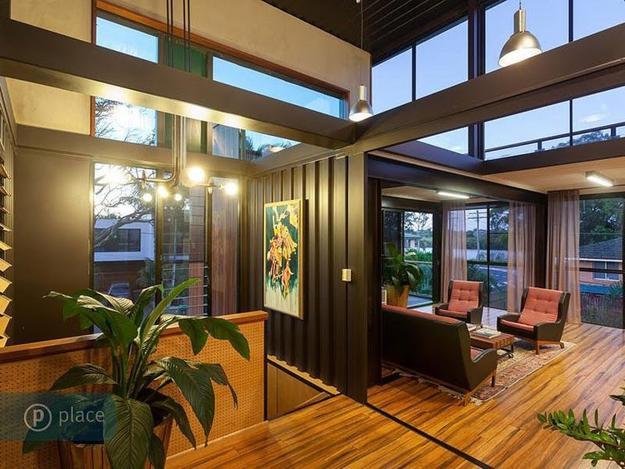 Modern interior design ideas, wooden floor, large windows and glass wall designs
DECORATING SMALL APARTMENTS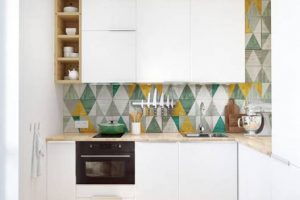 This spectacular modern house is built with 31 empty containers, creating surprising and novel exterior and welcoming, warm and bright home interiors. Envisioned by Todd Miller of ZieglerBuild, the modern residence turn shipping containers into a beautiful home with spacious and comfortable home interiors.
Situated in Graceville, a quiet suburb of Brisbane, Queensland, this unconventional architectural design is inspiring, fresh and interesting. Creative house exterior design and wall decoration, modern home interiors and pleasant decorating blend traditional and innovative interior design ideas into bright and beautiful rooms.
This three floor house design features graffiti artwork and an impressive saltwater pool, large windows and striking decor. Built by Australian architectural firm ZieglerBuild, www.zieglerbuild.com.au/, the empty container house design is impressive, luxurious and welcoming.
Cargo container house design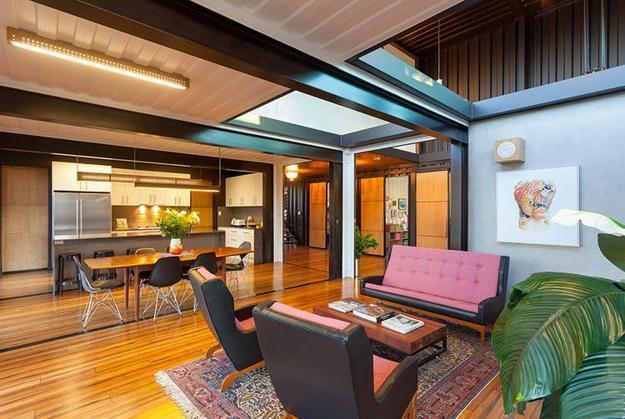 Glass wall design and large windows connect indoors and outdoor living spaces, emphasizing eco friendly interior design ideas.  Beautiful outdoor living spaces are designed on each level, blending modern home interiors with the nature.
Gorgeous architectural interiors demonstrate cleverly designed elements that help incorporate interesting angles and artistic features into modern house design. The abundant living spaces are functional, comfortable and visually engaging.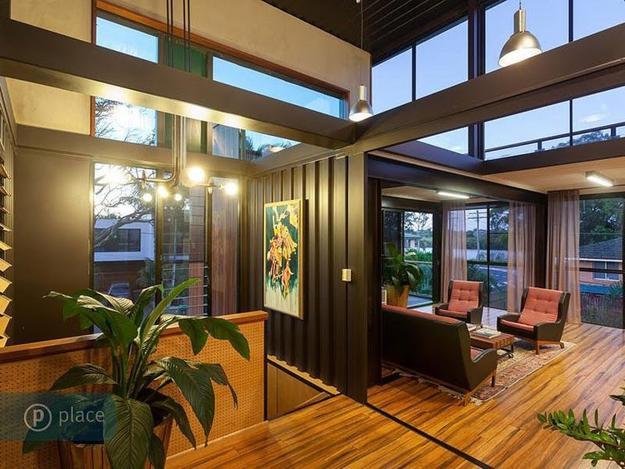 There are four bedrooms positioned on two levels, offering beautiful interior design and privacy to accommodate the growing family in style.
Empty container house design, cheap and durable modern house designs
Cargo container house design featuring bright home interiors in contemporary style
Modern architectural interiors, interior design and decor show off an array of attractive textures and finishes that help create these dynamic rooms that are bright and energetic.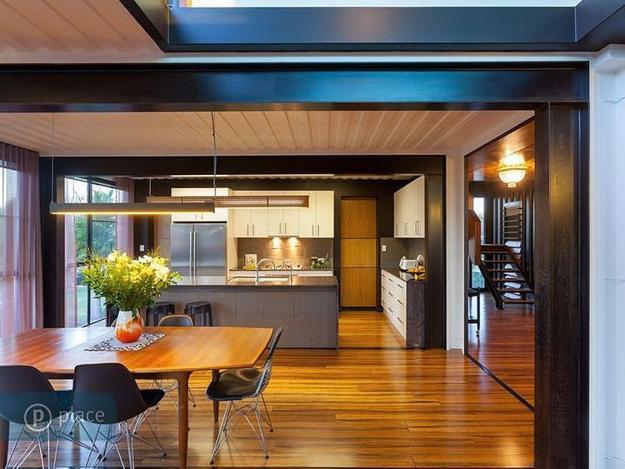 Pleasant and inviting, elegant and modern home interiors feature large windows and glass wall design that bring lots of natural light into this beautiful home, maximize the visual connection with the nearby river and lush green surrounding and create spacious interior design.
Blue cargo container house design
25 glass floor and ceiling designs enhancing modern home interiors
Decorating with wood and glass add charm and chic to modern interior design, turning this cargo container house into a cozy, stylish adn comfortable home for a family with kids.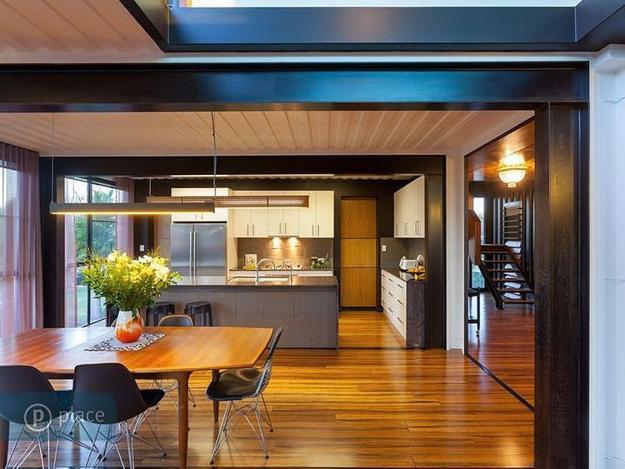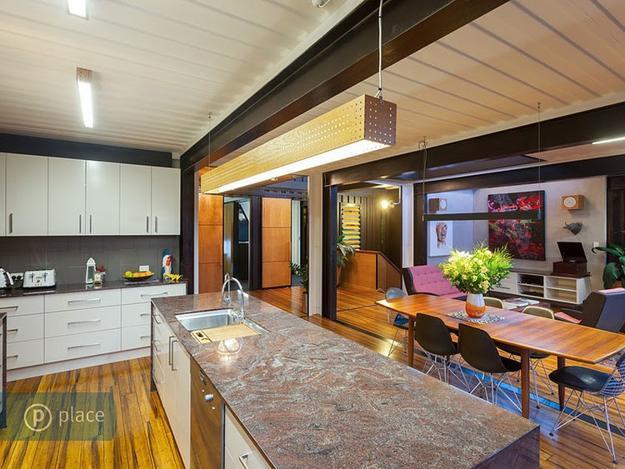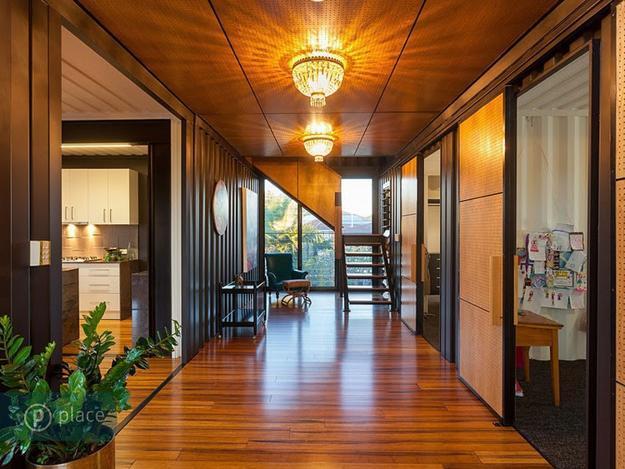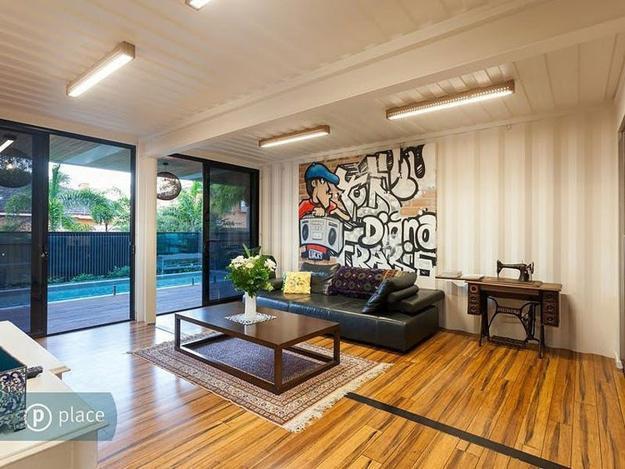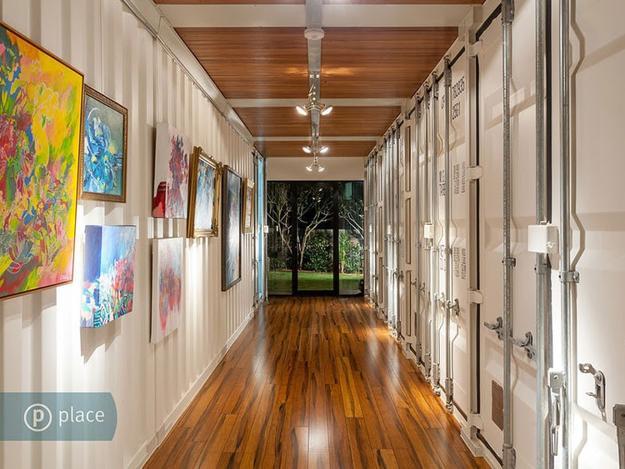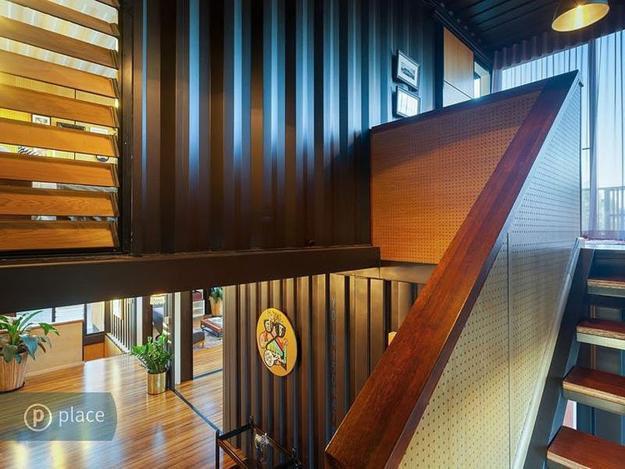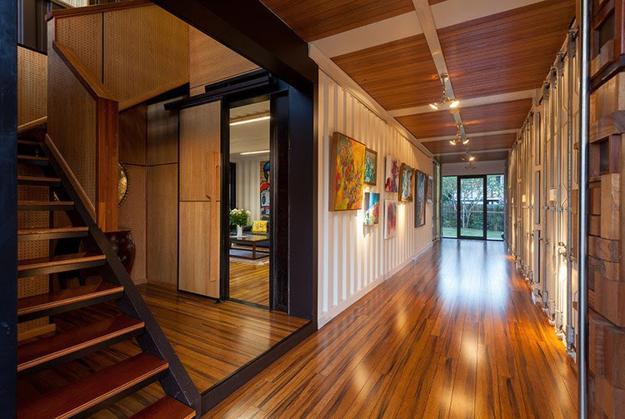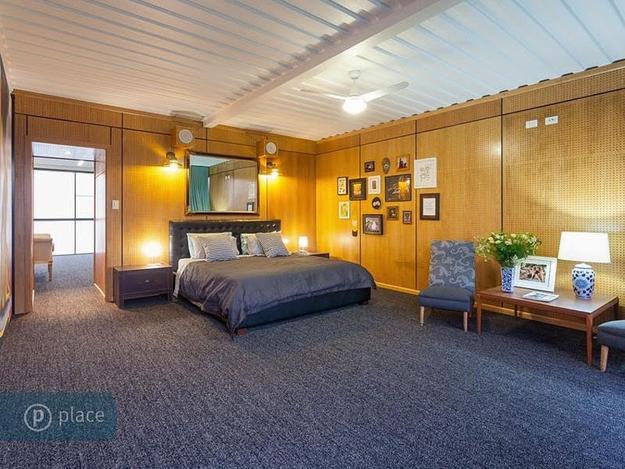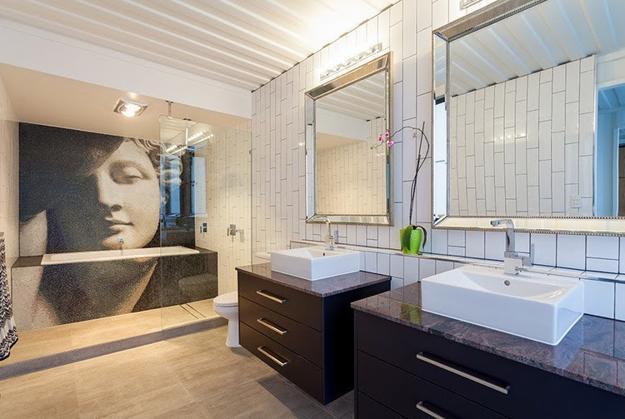 House exterior design with graffiti artworks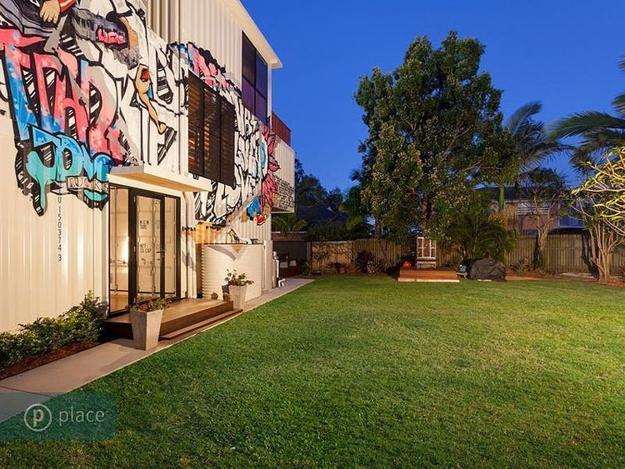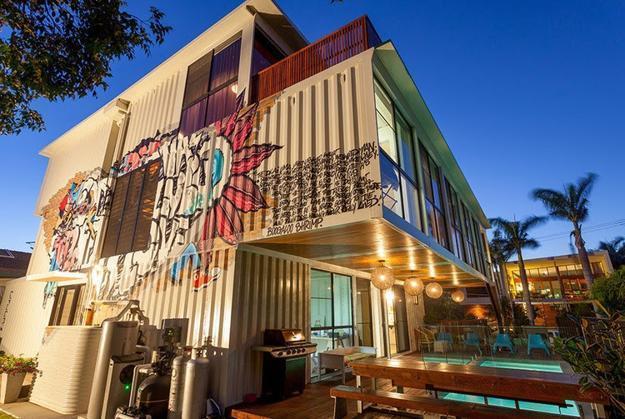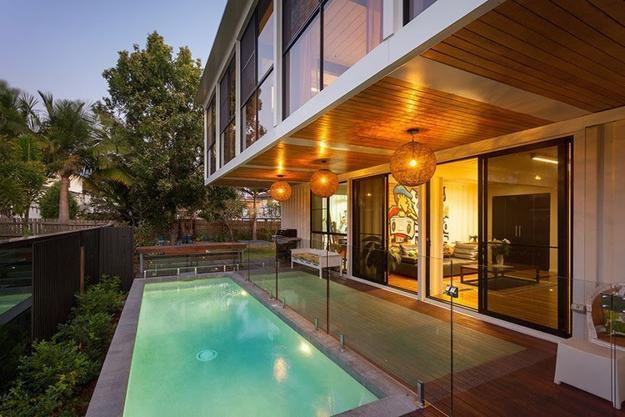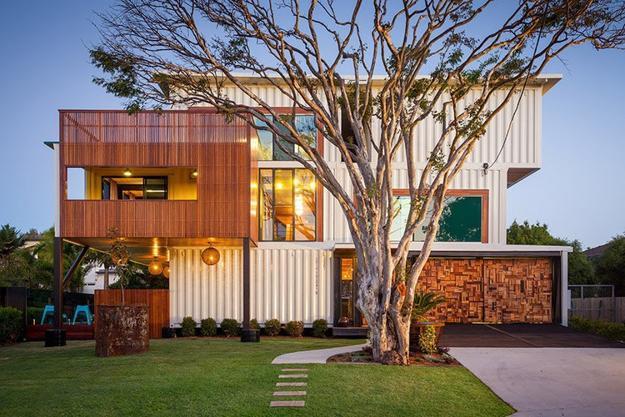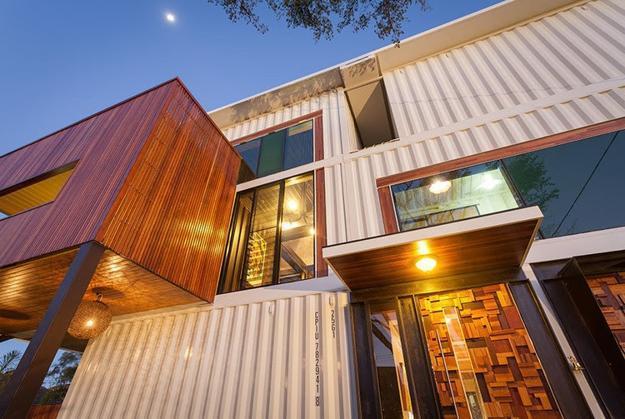 Modern house design in Japanese style celebrates the functionality and elegance of minimalism. Airy, bright rooms look inviting and comfortable. Natural...