Space Saving Sliding Wall Design Idea Turning Small Interiors into Comfortable Modern Home

Home Organization

Interior Design Ideas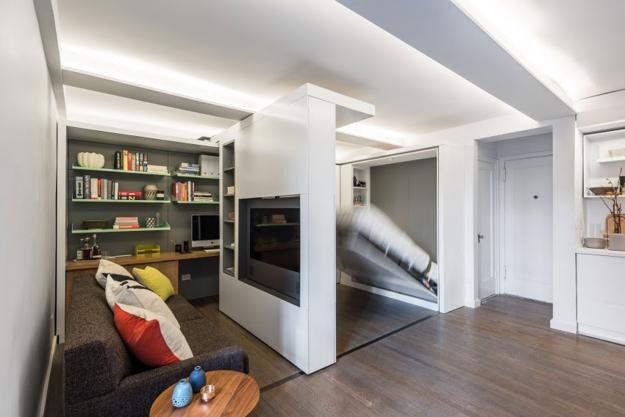 Folding bed and sliding wall design idea
room dividers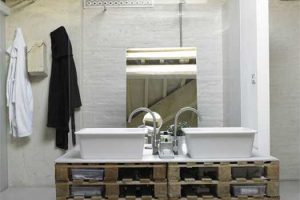 Sliding wall design creates very functional and novel room dividers that transform small spaces and add a contemporary feel to home interiors. Sliding wall designs allows to adjust and change small spaces improving the functionality and appeal of living spaces. Five to One Apartment, designed by MKCA , mkca.com/, is a project that takes design and decorating of small apartments to a new, innovative and more comfortable level.
This small apartment offers 36 sq feet of bright and stylish living space. Located in Gramercy Park, Manhattan, New York City, this modern home is an example of contemporary functionality and elegance. The main space saving element of the room design is a motorized sliding wall which moves able from one side of the apartment to the other, changing sizes of the different functional zones and creating various comfortable and beautiful living areas.
The small interior design benefit from space saving ideas, especially movable wall design and creative room dividers. Sliding wall design make it possible to change the entire interior design by moving room dividers and switching from daytime to nighttime functional zones. Lushome presents this wonderful interior design project, enhanced by the creative and elegant, functional and space saving sliding wall design idea.
22 space saving bedroom ideas to maximize small rooms
Glass partition walls and sliding doors, space saving ideas for decorating small apartments
Space saving sliding wall design idea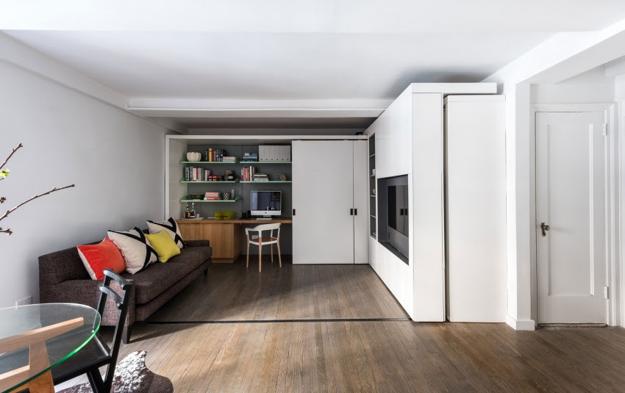 Movable room dividers and sliding wall design are key elements for improving the flexibility of small interior design. In this modern home the sliding room divider pulls away from the wall and reveals a dressing room zone with built-in dresser drawers and clothing storage.
The bedroom space is large enough for a queen-sized fold-down bed. The sliding room divider is powered and cabled for television, adding a contemporary vibe to the small interior design.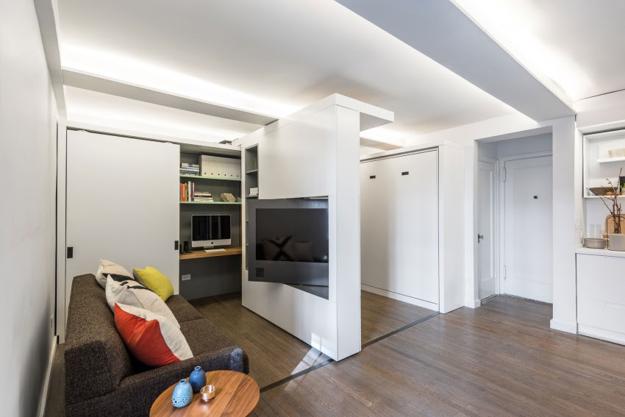 When the bed is folded up and the bedroom space is closed, the sliding room divider looks like a regular wall creating larger living room and working space in this small apartment.
25 ideas for room dividers with shelves maximizing small spaces
Room dividers and partition walls improving functionality of modern interior design
Other space saving elements that make this small interior design project interesting and inspiring is foldable chairs for a dining table, a pivoted enclosure for the TV allowing it to rotate, a small home office design and generous storage spaces which add comfort to the modern home.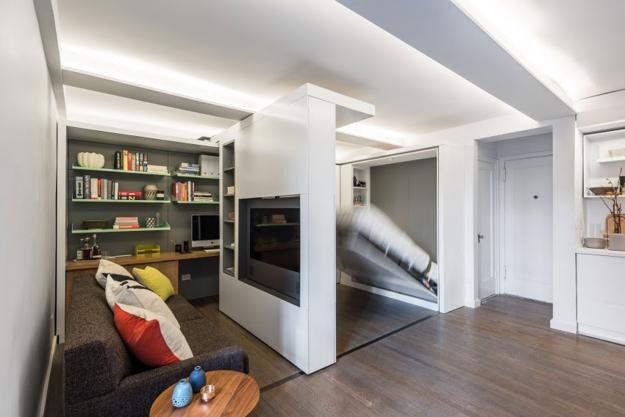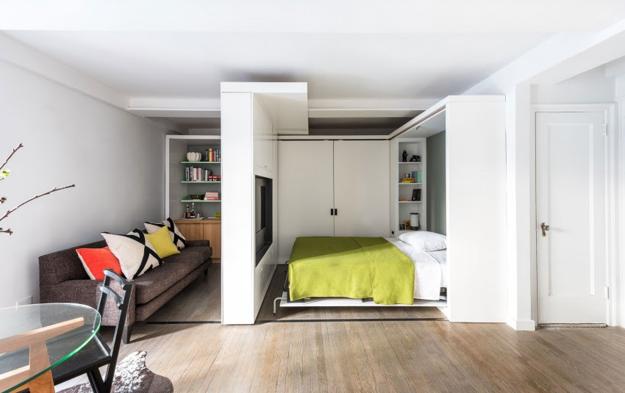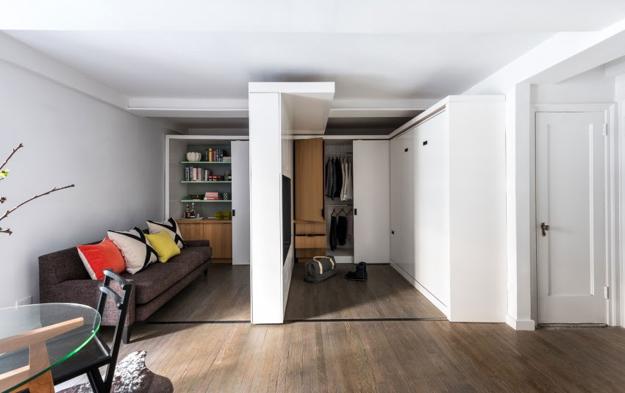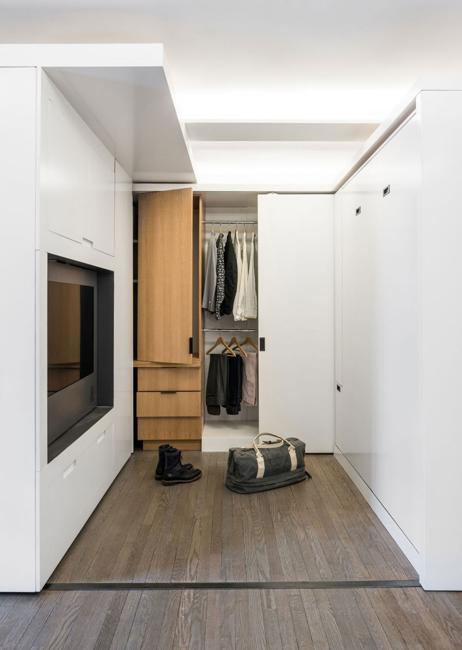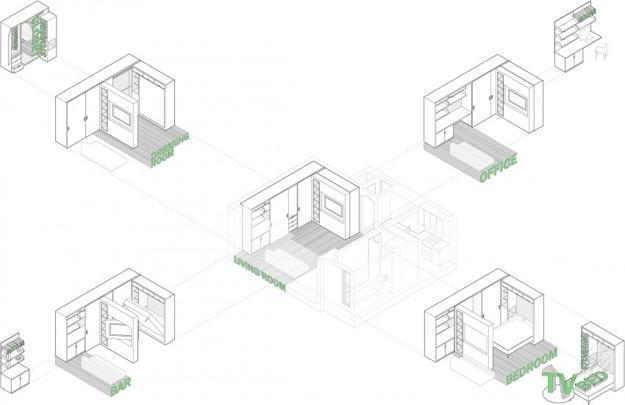 Space saving design and decorating ideas for small apartments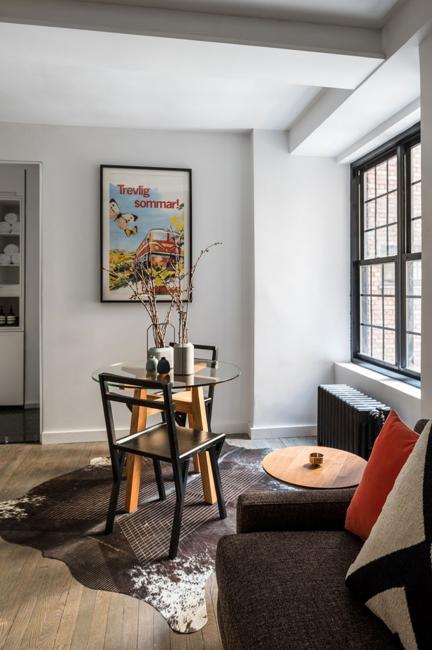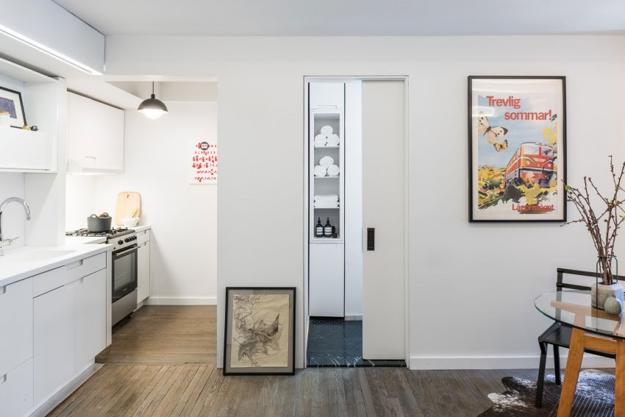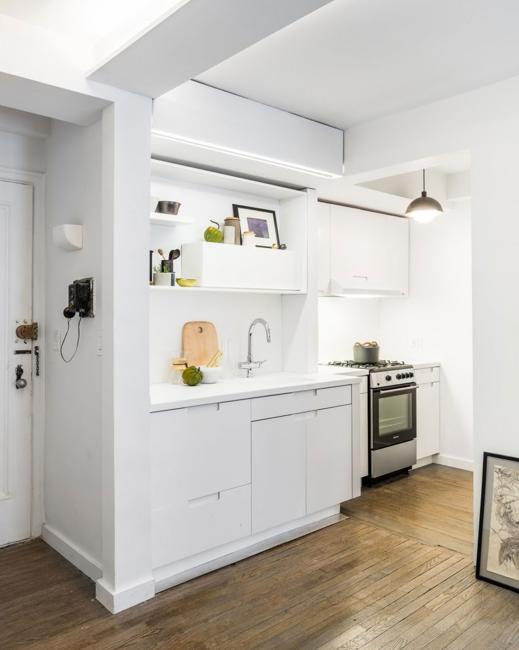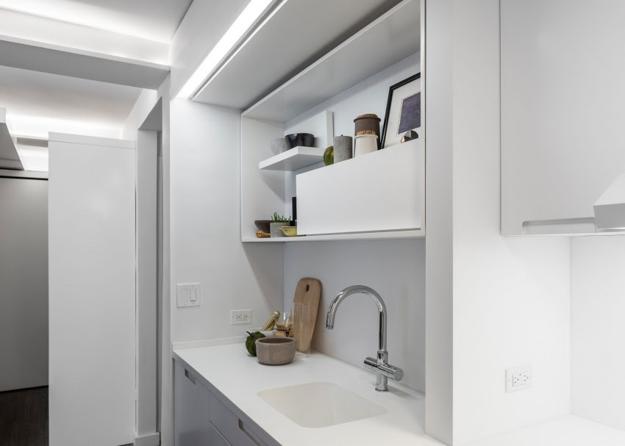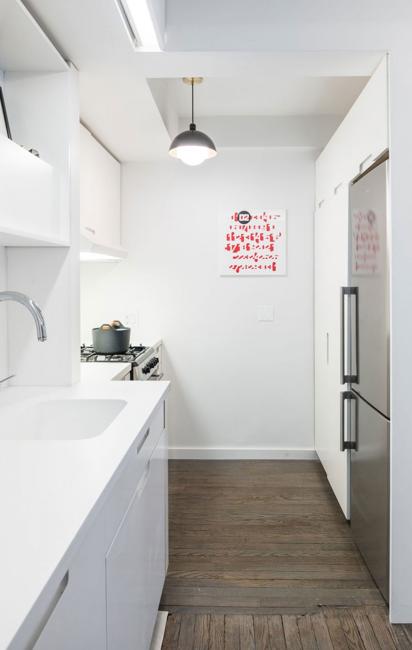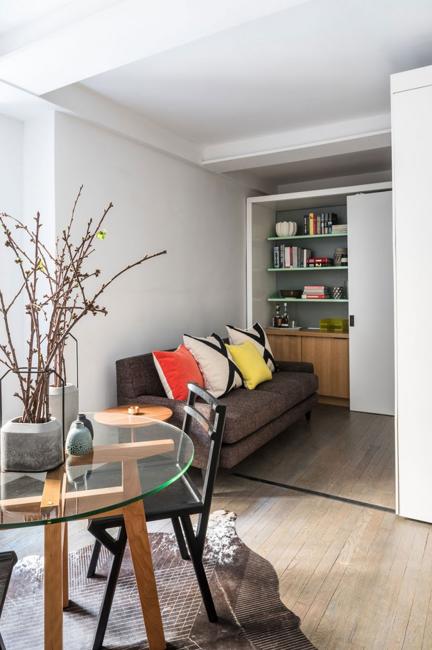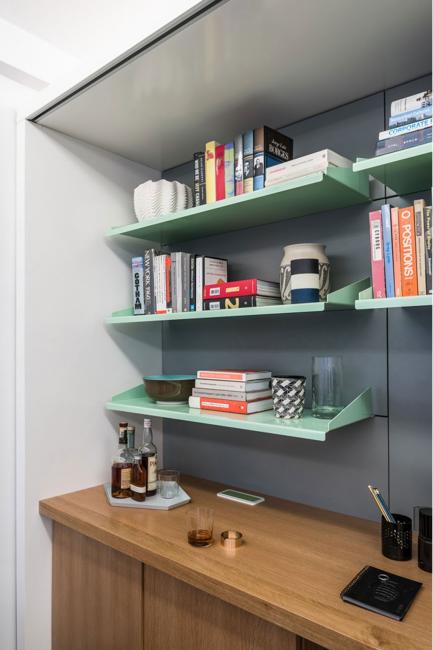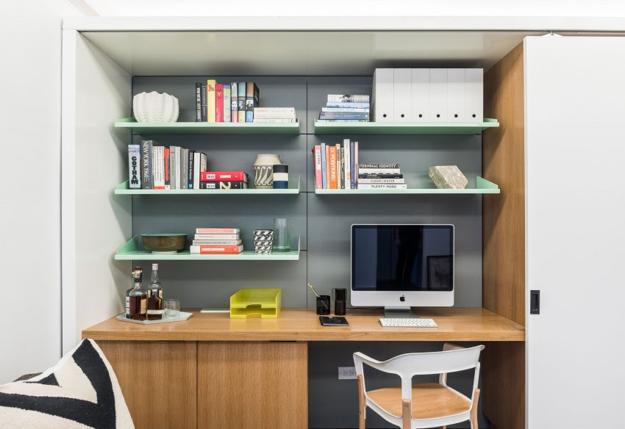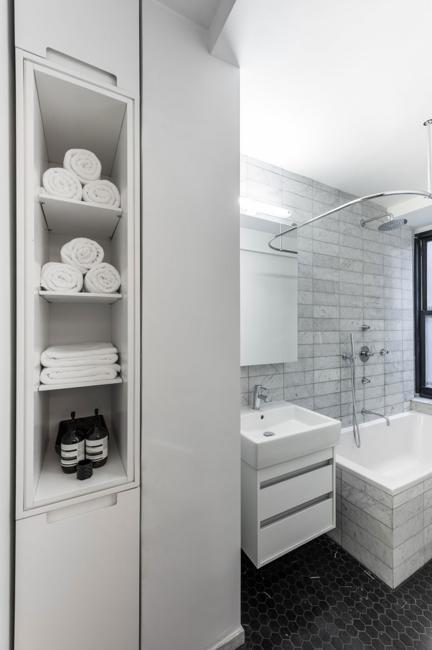 Photographs by Alan Tansey.
More from storage organization

Here are great ideas for kids toys storage and wall decoration with small cars that everyone would love. DIY organizers, like...
and enjoy free articles sent to your inbox