Space Saving Interior Design Ideas for Corner Kitchen Nooks and Dining Areas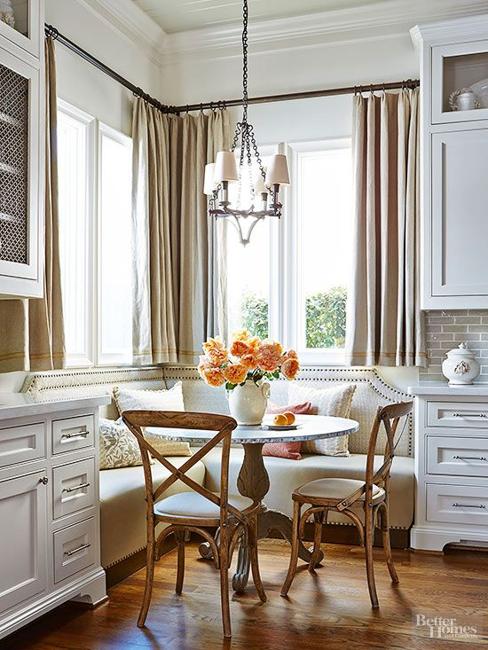 Small corner furniture set for kitchen nook
small kitchens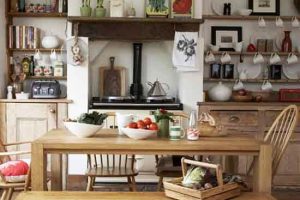 Corner kitchen nooks and dining areas with comfortable dining furniture or space saving built-in benches are great ideas for small spaces. Kitchen nooks with dining furniture can be created in any sizes and interior design styles and decorated with a personal and unique touch. Lushome shares a collection of beautiful and functional design ideas for corner kitchen nooks.
Corner kitchen nooks and dining areas can be designed in small spaces without windows, but even a small window adds brightness, spaciousness and charming feel to corner kitchen nook design. Traditional kitchen nooks and informal dining areas have window seats or freestanding benches. These small spaces may have wall shelves or storage compartments in built-in window seats and freestanding benches.
Corner kitchen nooks are perfect for informal meals. A DIY built-in window seat can be combined with vintage furniture or contemporary dining furniture items to personalize small spaces and create truly unique interior design. The dining tables in any style are suitable for relaxing, comfortable and functional dining areas and kitchen nook design in a cozy corner.
25 DIY window seat design ideas bringing coziness into modern interiors
Window seat designs, 15 inspiring window bench design ideas
Space saving design ideas for corner kitchen nooks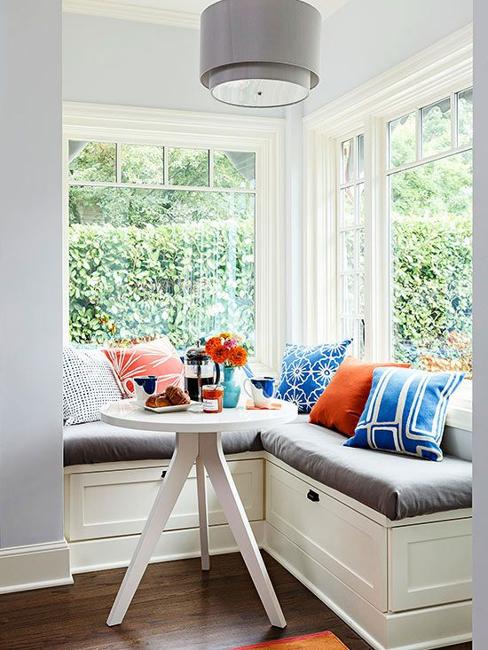 The corner furniture for kitchen nooks and dining areas include a dining table and various combinations of window seats, freestanding or built-in benches and dining chairs. Corner furniture with storage compartments are especially great for small spaces.
Extra storage under the window seats, comfortable seating with cushions and extra chairs improve small interior design. Freestanding benches and built-in bench designs allow to accommodate more people and use chairs for a large party while offering compact, stylish and space saving interior design solution.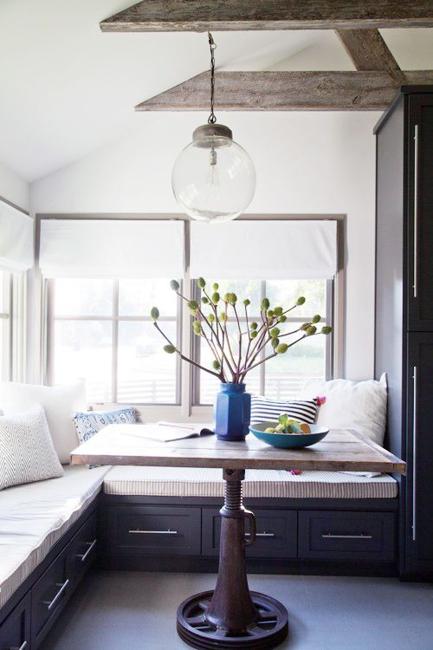 Corner kitchen nooks and dining areas are a nice way to maximize available small spaces located off the kitchen, but not separated from kitchen interiors. The open corner nook design ideas help stretch small spaces visually and improve the functionality of small interior design.
Space saving kitchen nook design with window seat and storage
15 space saving interior design ideas for cozy kitchen nooks
Corner kitchen nooks and dining areas with windows look especially beautiful, bright and spacious. People enjoy natural light and sunshine adds warmth and festive look to interior design. Light window treatments to keep out the direct sunlight during certain times of the day add comfortable feel to corner nooks.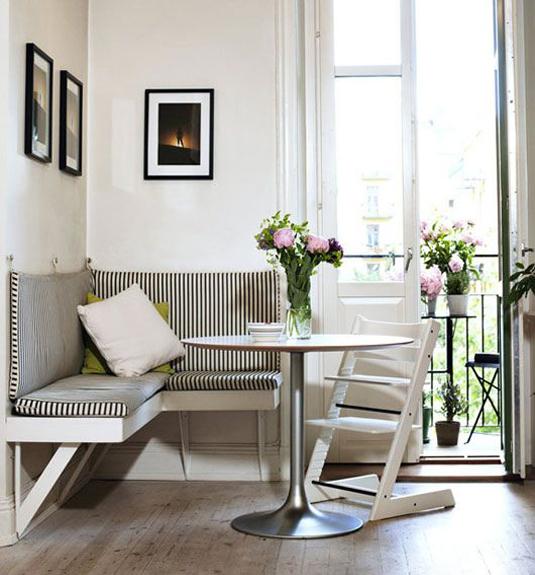 Corner kitchen nooks with a big dining table create large dining areas, ideal for informal large family gatherings. Small spaces with a compact dining table, small window seat or L-shaped small built-in wall seats are ideal for decorating small apartments and homes.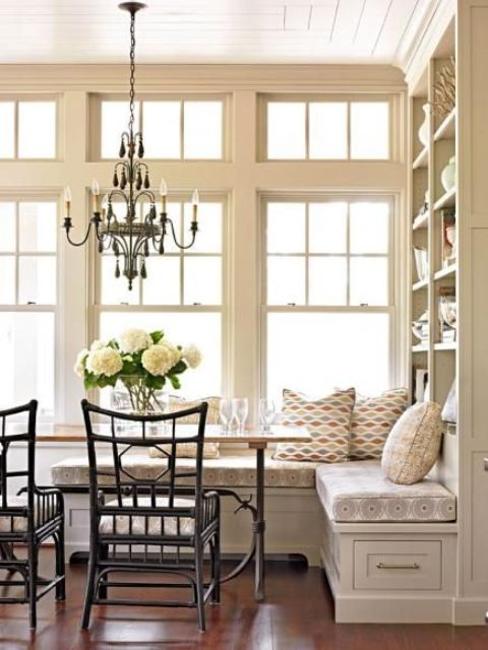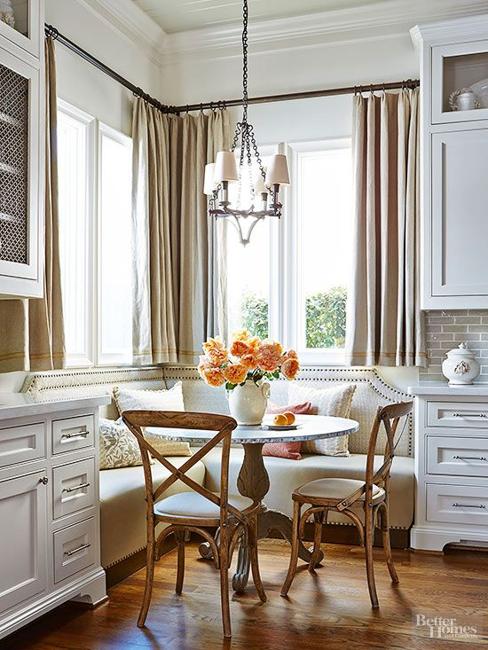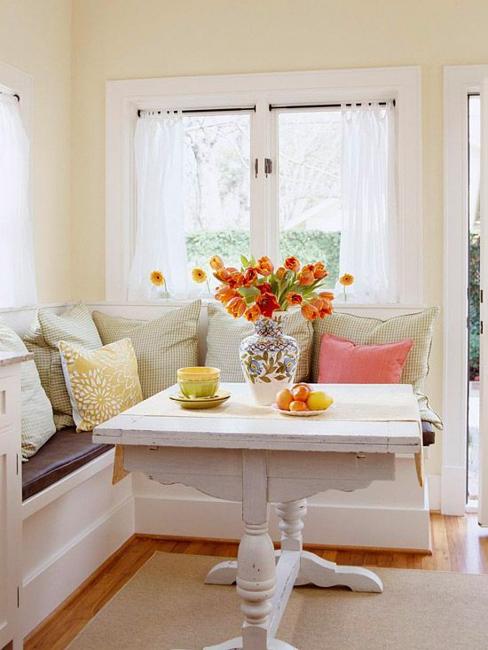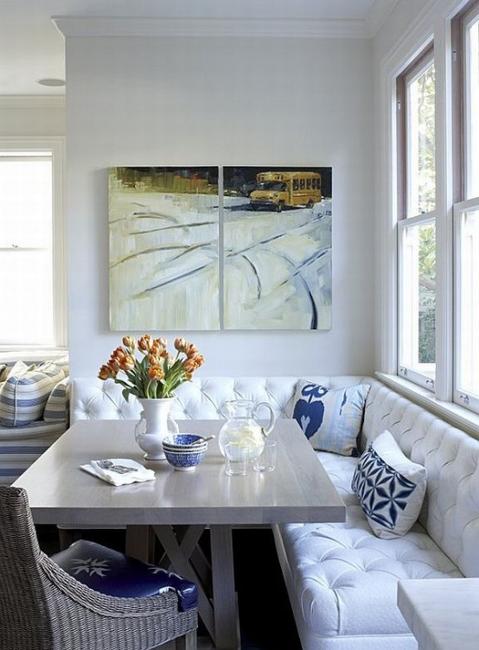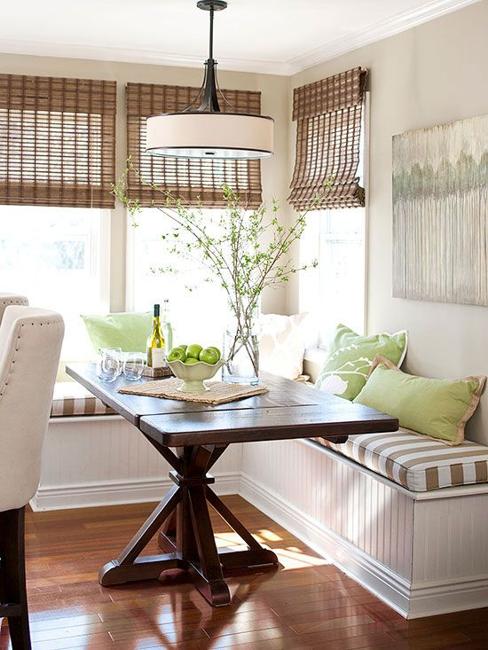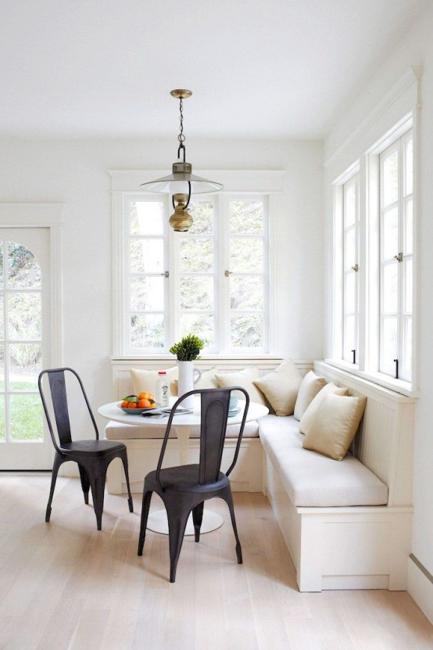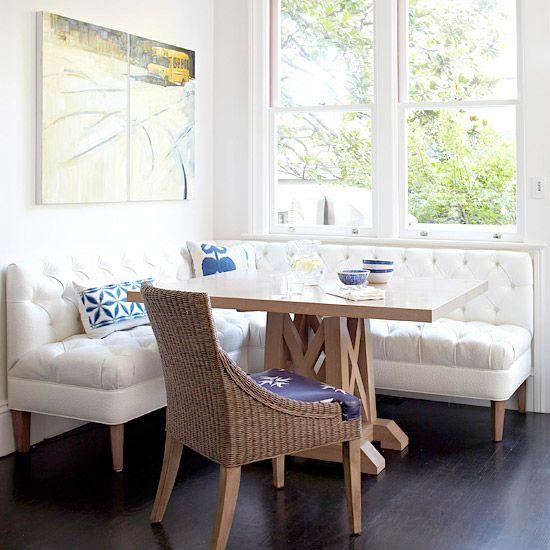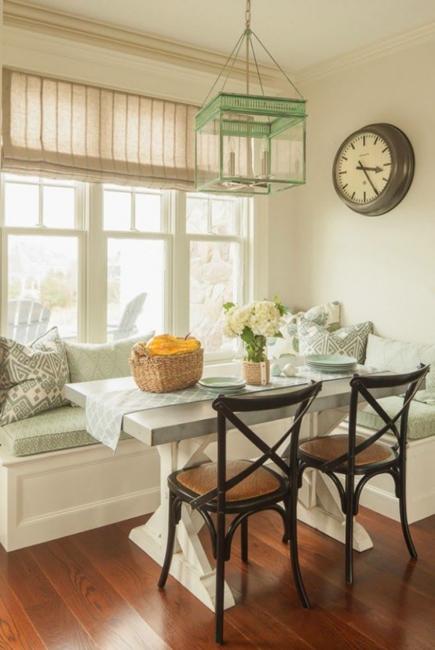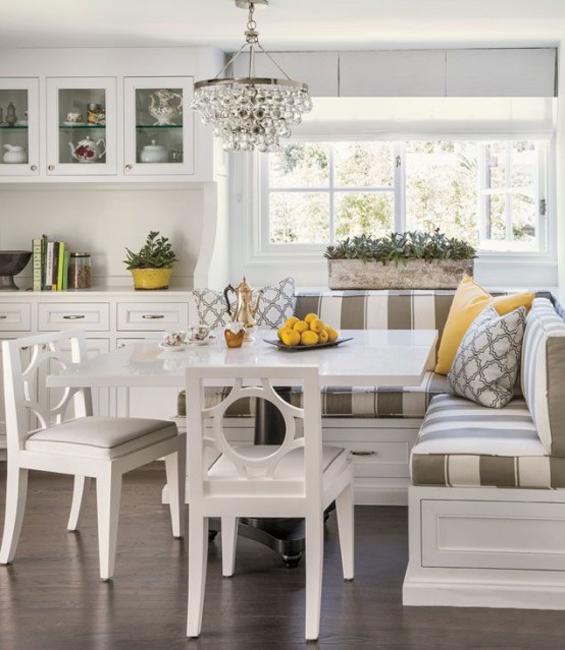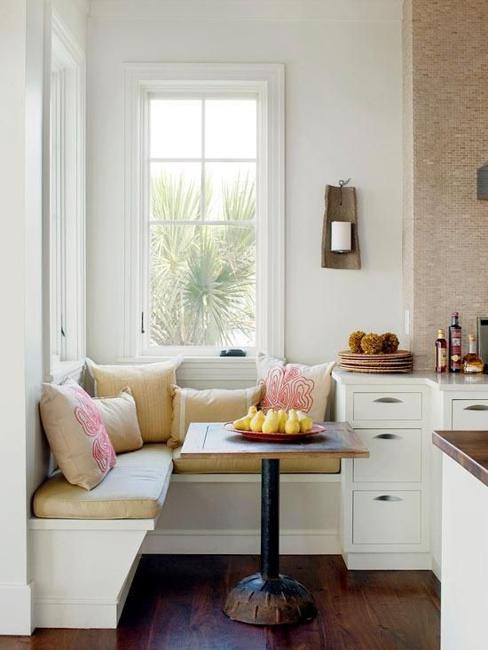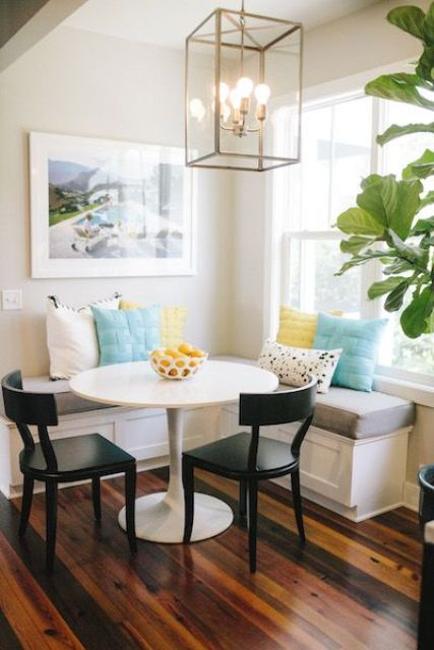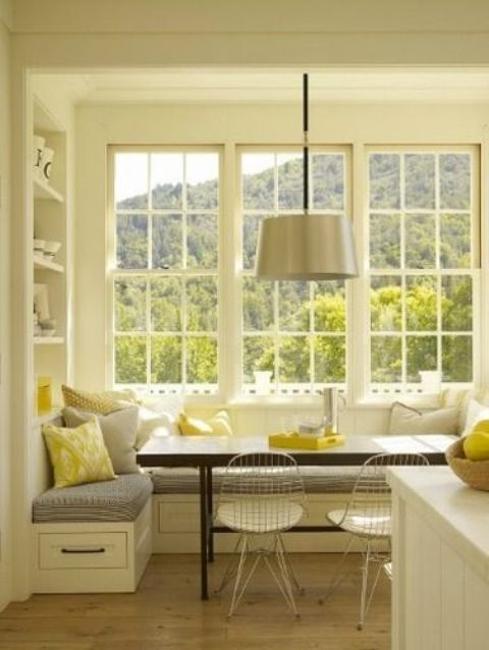 It is possible to find enough space for a small bedroom even in a tiny apartment or home. Here are smart...
and enjoy free articles sent to your inbox