15 Cozy Interior Design Ideas for Space Saving Breakfast Nooks

Interior Design Ideas

Kitchen Ideas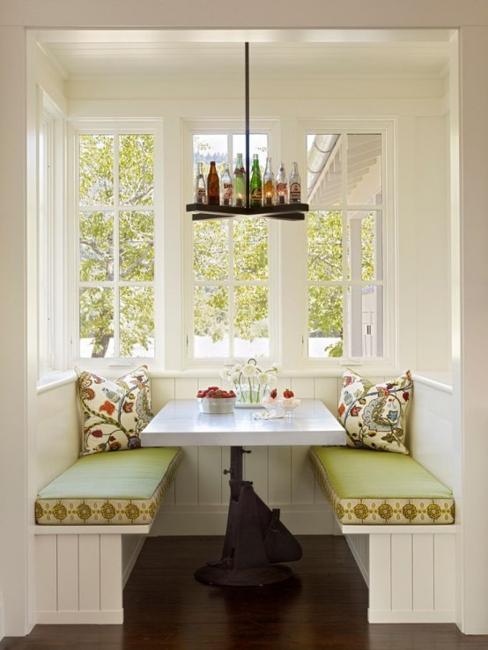 Small spaces, breakfast nook design with built-in benches
window seat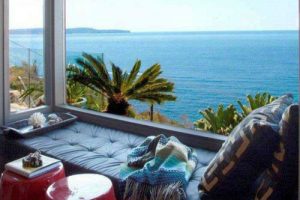 Space saving breakfast nooks are great interior design ideas. Enhanced by airy and bright spring decorating ideas, bright breakfast nooks with large windows connect living spaces and people with the nature, and add more fun to family life. Light room colors, comfortable cushions on window benches, sheer curtain fabrics or shades in matching the existing decor colors, space saving dining furniture and built-in window seat designs are ideal for large and small breakfast nooks.
Lushome shares a collection of beautiful, cozy and comfortable interior design ideas for corner nooks that improve functionality and appeal of homes while maximizing available spaces. Corner nooks with window benches are amazing features that add beauty and fun to modern interior design in any style. Imagine you are sitting on your window bench in the morning or afternoon with a cup of tea or coffee and a biscuit, and get inspired to create a nice, comfortable and stylish breakfast nook for yourself and your family.
Corner breakfast nooks do not much space, and look great in all interior design styles. Upholstered dining chairs, window benches with soft cushions, ottomans and stools create fantastic combinations with simple dining tables. A small corner nook can be designed with a small table, a chair and a built-in window bench. A corner bench design is an ideal space saving solution for small spaces. Soft and comfortable cushions, light window curtains or wall decor add gorgeous look to dining furniture in a corner.
25 DIY window seat design ideas
Window seat designs, 15 inspiring window bench design ideas
Corner breakfast nook design ideas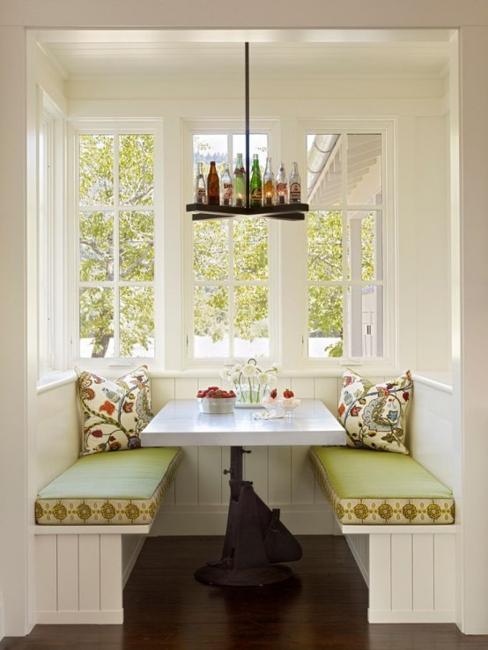 A traditional breakfast nook is a small space just off of the kitchen or a part of the kitchen where you can place a table. The breakfast nook furniture set can be very simple. Dining furniture for the kitchen nook is less formal and cozy.
Built-in benches, traditional dining furniture or creative furniture sets with ottomans and stools are beautiful interior design options for small spaces. There are several different choices when it comes to kitchen nook seating furniture placement and interior design arrangements. Most homeowners use a combination of more than one type of seating to personalize and style their breakfast nook design.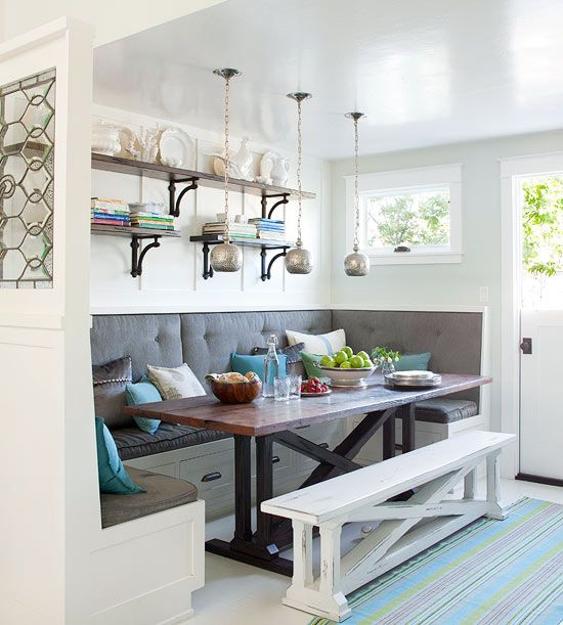 Built-in window benches and dining chairs are the most popular breakfast nook furniture pieces. Benches and stools, are comfortable and space saving furniture items, perfect for breakfast nook design in small kitchens, especially for two people.
25 interior design ideas for cozy reading nooks
Cozy window seat design inspirations
Small dining tables work great with built-in window benches and wall benches, dining chairs, ottomans and stools. Breakfast nooks are informal and relaxing small spaces, so all dining chairs, stools and benches in any style are suitable for interior design.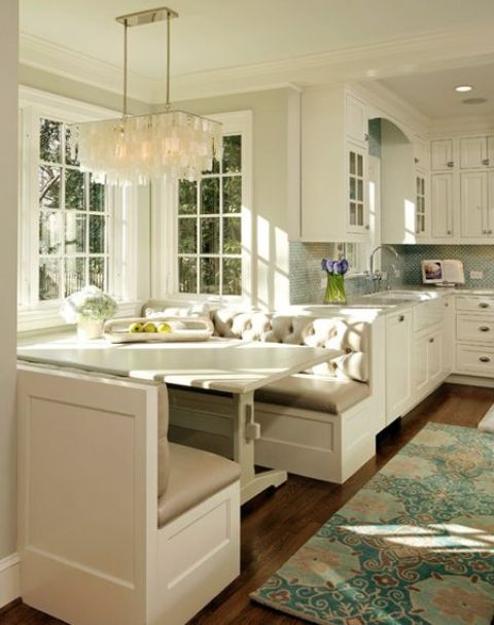 For small spaces European cafes style is ideal. Small dining furniture sets with iron rod or wooden chairs and built-in benches are nice, space saving ideas for breakfast nook design. Tall pub style tables and bar chairs are perfect for contemporary small spaces. Traditional dining furniture sets with carved wooden chairs or vintage furniture items can be used for creating beautiful breakfast nook design also.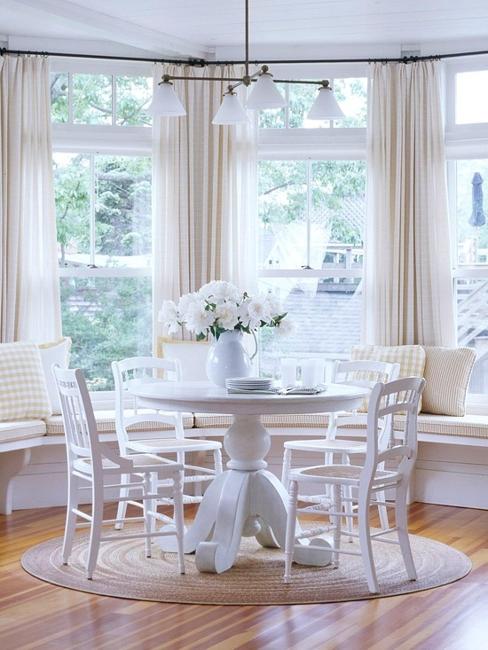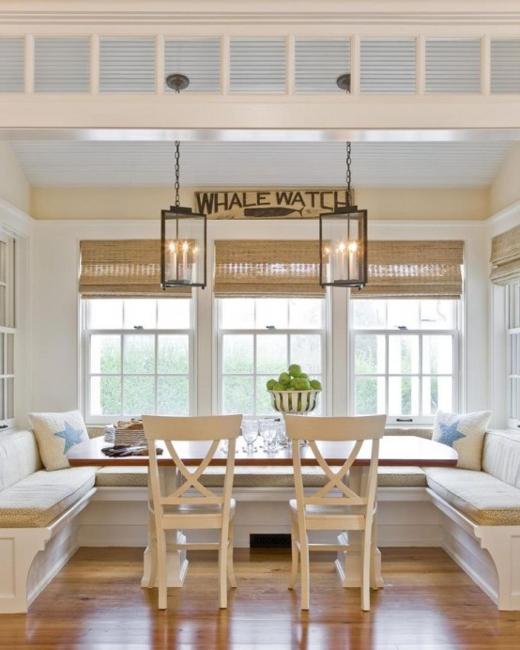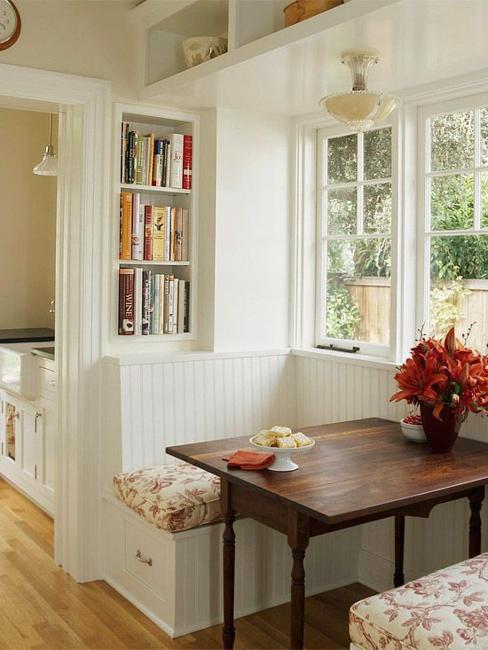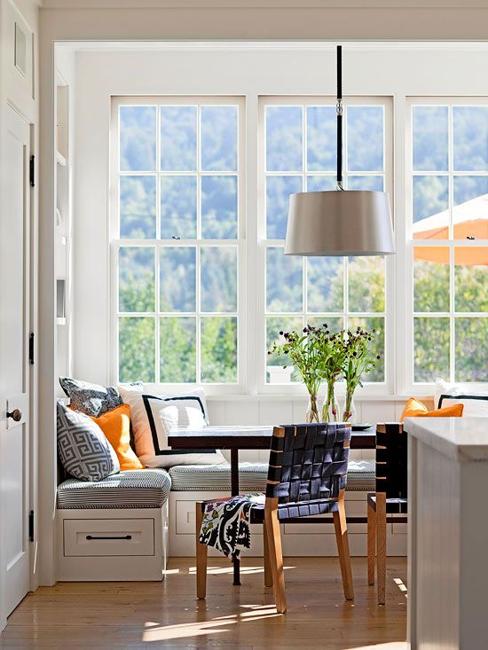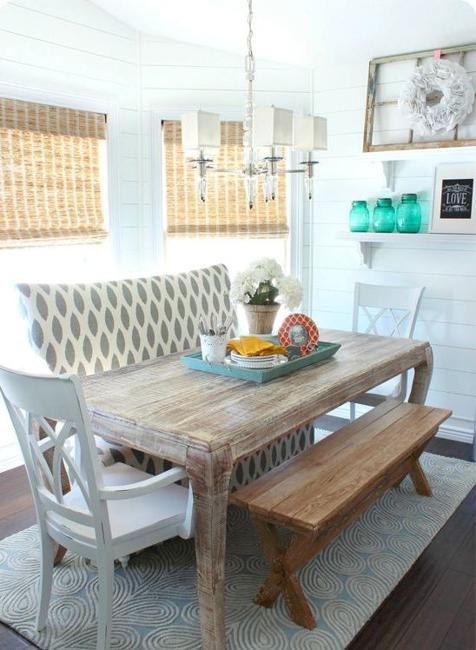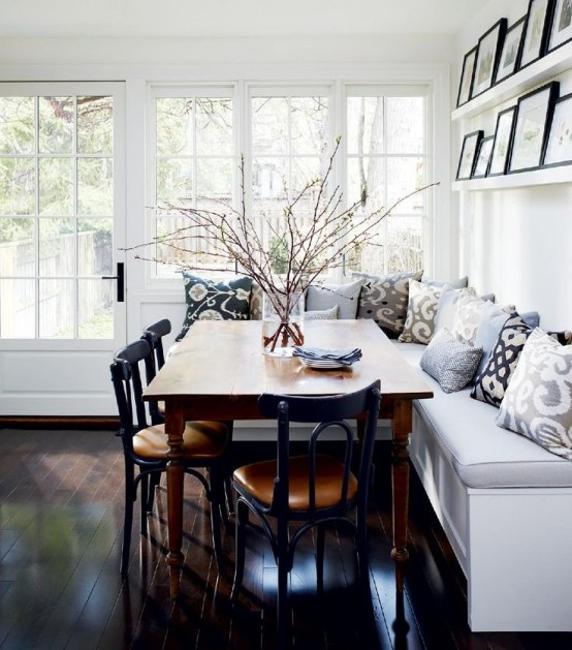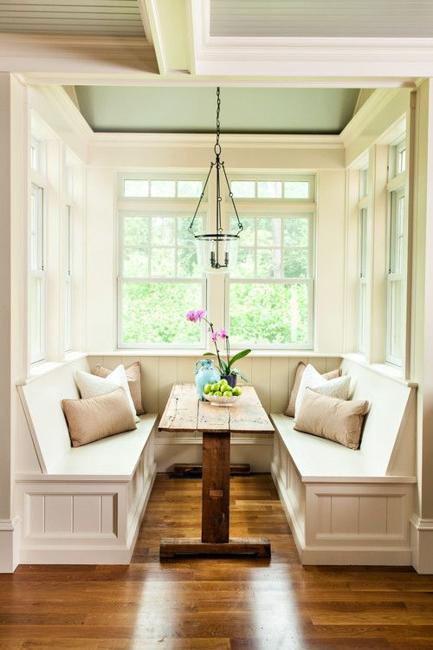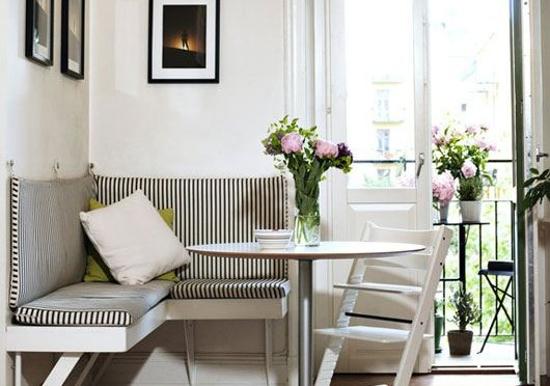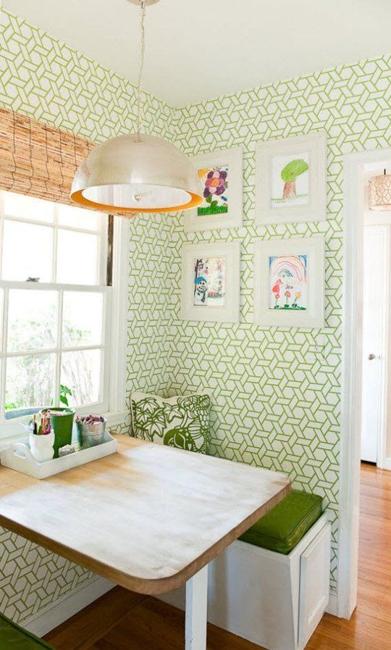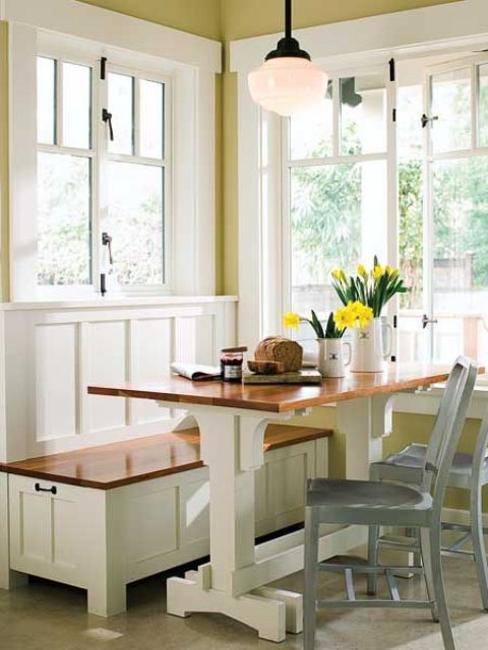 It is possible to find enough space for a small bedroom even in a tiny apartment or home. Here are smart...
and enjoy free articles sent to your inbox