Space Saving Ideas for Small Kitchens, Modern Kitchen Appliance Design

Lights Appliances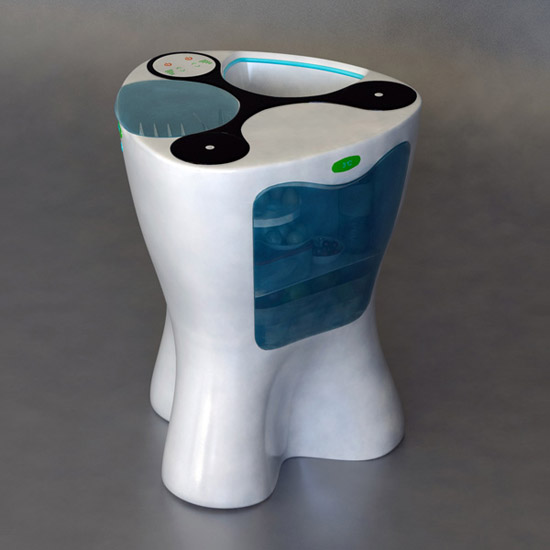 modern kitchens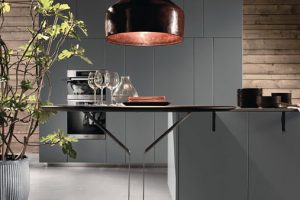 Large kitchen appliances take a lot of valuable space in modern kitchens. Space saving design ideas for home appliances and furniture are a hot topic. Modern kitchen appliance design offers multifunctional home appliance concepts and space saving ideas to get precious square footage back and create more comfortable and spacious contemporary kitchen interiors in the furniture.
Sebastian Popa works at new kitchen appliances, developing functional layout and space saving ideas for small kitchens. His design ideas blend the fridge, stove and oven, dishwasher and sink  into one multifunctional home appliance, that is small and comfortable. Contemporary kitchen appliance Micro demonstrates his futuristic concept that soon can comes to modern kitchens, making small homes more enjoyable and attractive.
Soft curvy lines are great for creating safe ergonomic kitchen appliance design for contemporary kitchen interiors. New home appliances can not be called small, but they combine all kitchen appliances, small storage and a working zone for a chef. Doing the dishes and cooking simultaneously, the new home appliance Micro is one of ergonomic, time and space saving ideas that have a great potential.
Futuristic kitchen, small kitchen appliances design trends
Modern kitchen design trends, portable stove, kitchen appliances
Home appliances, yellow-silver stove concept
Multifunctional home appliance Micro has a cutting board and small storage for clean dishes, offering comfortable and contemporary appliance design ideas.
Multifunction home appliance looks contemporary and organic, bringing mini kitchen island feature into small homes.
Neautral light colors, soft curvy lines and futuristic elegance of the kitchen appliance design will inspire interesting contemporary design ideas that will make small kitchen interiors charming and attractive.
Contemporary kitchen appliances
New stainless steel refrigerator for hi-tech modern kitchen
Small kitchen ideas, coffee kitchen decor
Kitchen tea kettle, ergonomic small kitchen appliances

It is possible to find enough space for a small bedroom even in a tiny apartment or home. Here are smart...
and enjoy free articles sent to your inbox