Space Saving Hanging Table Adding Comfort to Small Balcony Designs

Decorating Ideas

Outdoor Living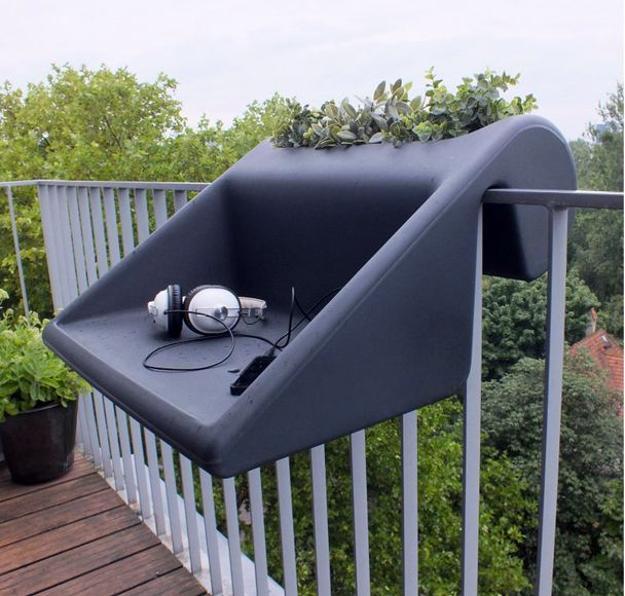 Space saving hanging table in gray color for small balcony designs
MODERN WALLPAPER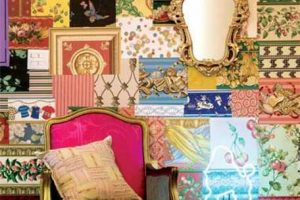 Space saving furniture design offers great items for decorating small apartments, homes and outdoor living spaces. This hanging table looks very attractive on the railing, improving functionality and adding a contemporary flair to small balcony designs. The small hanging table create a wonderful surface that can be used as a miniature computer desk or a shelf, bringing beautiful and space saving idea into balcony decorating.
The hanging table makes a small balcony more comfortable and enjoyable. Convenient and practical, the plastic table is a useful invention, The compact and multifunctional BalKonzept Table saves space and add a colorful accent to small balcony decorating while providing an additional surface or a shelf for plants.
Easy to remove, this hanging table is ideal for small balcony designs. Paired with a chair it creates a lovely outdoor seating area that stretch living spaces and helps people to connect with the nature.  The multifunctional, simple and convenient portable table takes up very little space and can be stored away when it is not needed.
Small hanging table for balcony decorating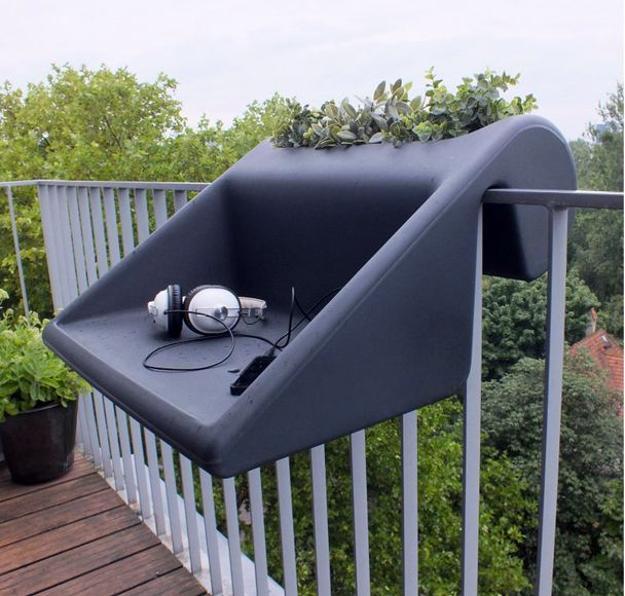 The upper part of the table features a shelf which can be used for growing edible herbs or decorating your balcony with flowering plants. It can be used for small storage and creating an interesting displays with unique outdoor decorations also.
Also you can place a bottle of wine or fill it up with ice to keep your drinks cold. This contemporary table is excellent for enjoying breakfast and afternoon tea, offering comfort and functionality. Resting on a balcony, enjoying a great view, watching beautiful sunrises and sunsets can be more pleasant with this small table.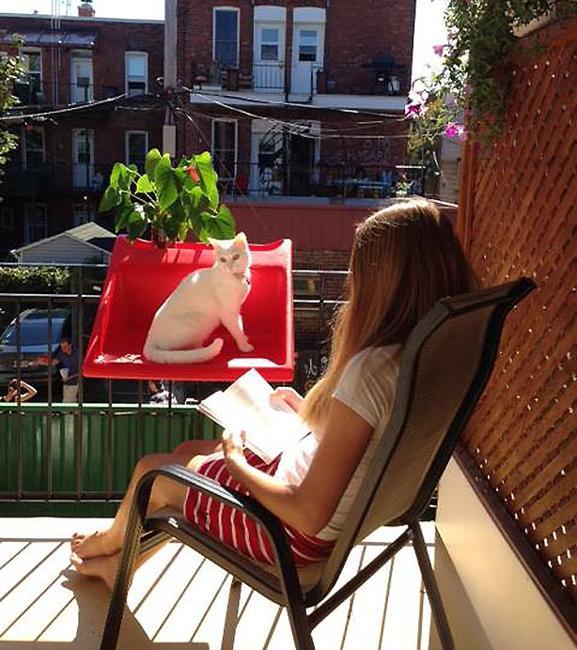 It is helpful when you need to work on your laptop or wants to watch a movie or listen music. Drawing or playing cards, keeping a glass of water or knitting needles, – this plastic table is very handy for making small balcony designs more comfortable.
Bright balcony decorating with flowers, 20 blooming balcony designs
33 small balcony designs and beautiful ideas for decorating outdoor seating areas
These small tables come in various colors and made of recyclable plastic, offering eco friendly products for decorating small balconies. Table dimensions are 600 mm by 400 mm, providing enough space for a dish or laptop.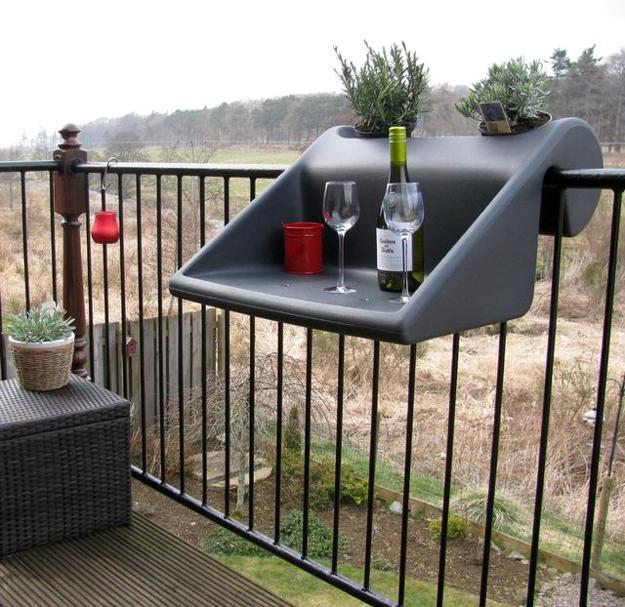 Even very small balcony designs can look elegant, comfortable and spacious with these hanging tables. Neutral colors or colorful table designs vary from gray, white  and black to bright shades of red, orange and blue, easily matching any balcony decorating color scheme.
Beautiful balcony decorating ideas, 15 Green balcony designs
15 Green ideas for small balcony designs, spring decorating
This table is a great example of space saving furniture design for outdoor living. Combined with a comfortable chair, the hanging table helps turn a small balcony into a pleasant and inviting retreat, a beautiful place for work, rest and entertainment.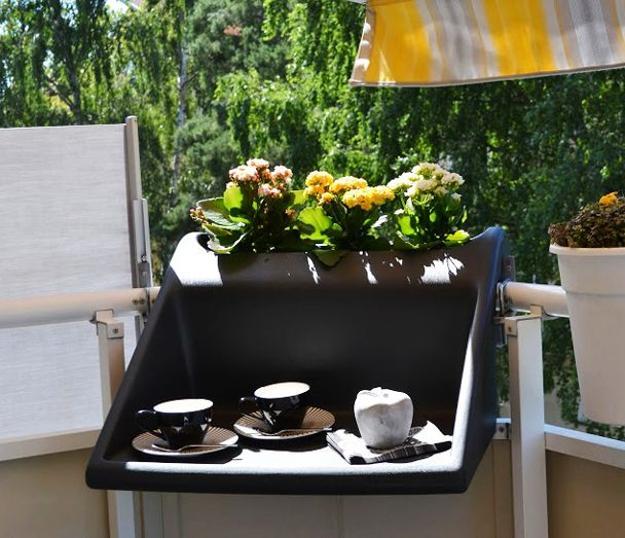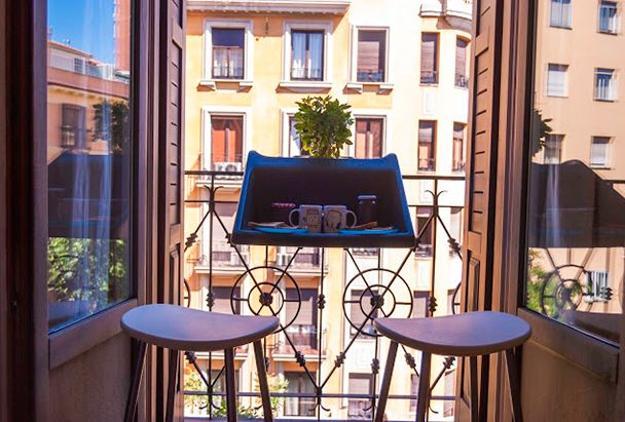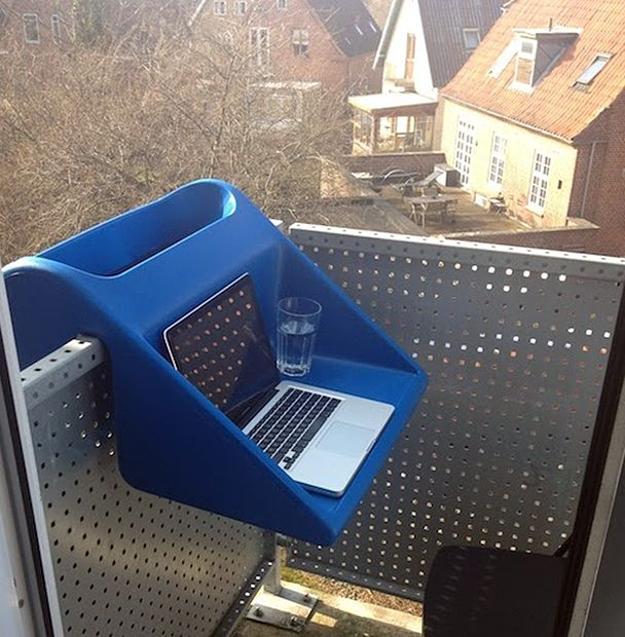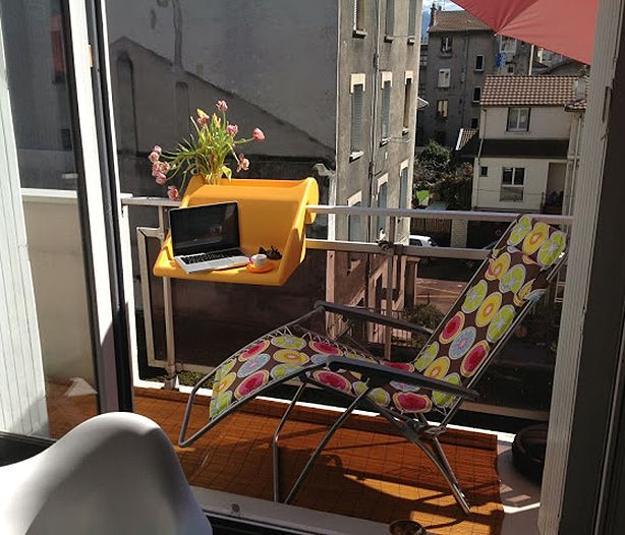 It is possible to find enough space for a small bedroom even in a tiny apartment or home. Here are smart...
and enjoy free articles sent to your inbox