Small Apartment Ideas Spruced Up with Bright Decoration Patterns and Interior Colors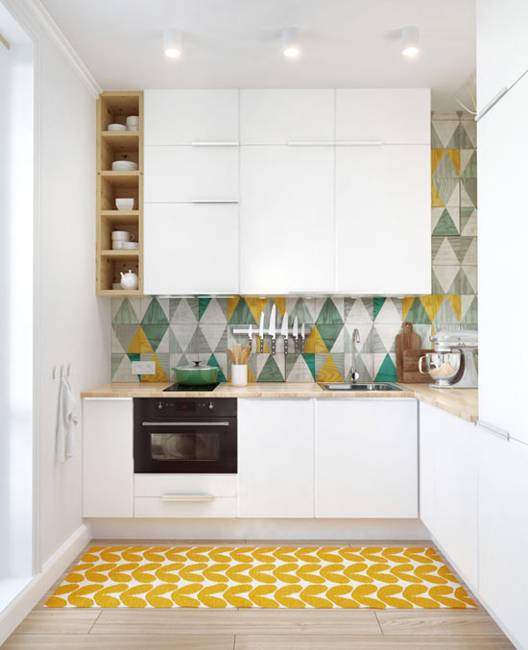 Bright interior colors and decoration patterns, small kitchen design
decorating small apartments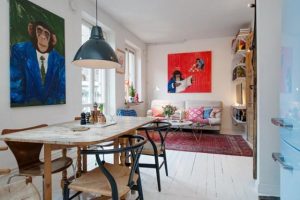 Modern trends in home decorating with light room colors work well for small apartments and homes. Bright and light small apartment ideas transform living spaces and create very stylish and light rooms. Space saving and multifunctional interior design ideas turn small rooms into functional and very comfortable living spaces, and give the home interiors a contemporary vibe.
Even tiny apartments can be elegant, comfortable and modern. Lushome presents a project that shoe how smart apartment ideas can be used for interior design and decorating in style. The simplicity of small apartment ideas and light room colors create pleasant and airy, functional and attractive home interiors. This is a charming studio apartment in Moscow which offers 45 sq m of bright and welcoming living space.
Small rooms offer a nice lifestyle with contemporary comfort and a hint of luxury. Light room colors, white decorating ideas and cool blue tones create beautiful apartment. Small rooms are visually increased by light colors. Simple and small apartment ideas allow lots of space and create the pleasant illusion of weightlessness, spaciousness and airiness.
3 small apartment ideas creating multifunctional and modern interior design
Space saving apartment ideas and storage furniture that utilizes space in small rooms
Small apartment ideas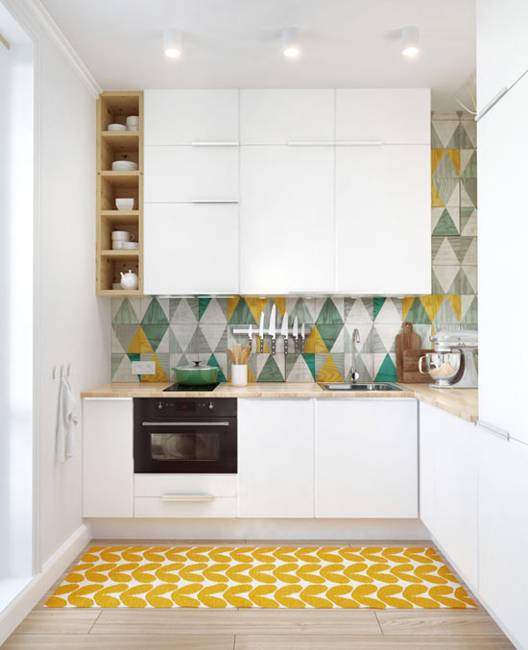 Blackboard paint, decorating kitchen cabinets, creative artworks and a fun crossword puzzle on the bathroom wall add personality to interior design and decorating. Various decoration patterns add striking accents to decorating this small apartment. A comfortable and cozy bed on a raised platform adds originality and chic to apartment ideas.
All little details and creative designs make this apartment look truly unique. Space saving interior design and decorating ideas help organize the small rooms and balcony and maximize small spaces.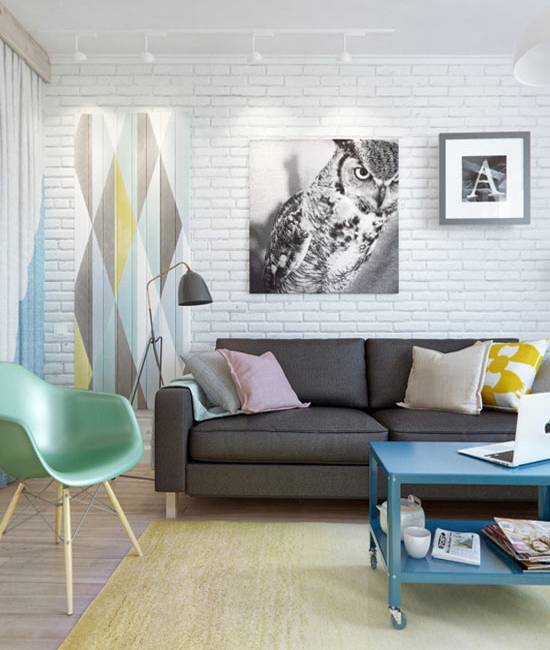 Ottomans that look like boxes with square cushions offer comfortable seats while adding convenient storage spaces that improve balcony design and decorating. Light room colors, creative decorations and space saving ideas transform the small balcony into the interesting and comfortable interior.
Small apartment ideas blending functionality, French elegance and bold interior colors
Decorating small apartments with light cool colors and unique contemporary accents
Black and white decorating ideas are spruced up with pastel pink and green colors. Natural wood texture and beautiful brown colors are combined with bright decoration patterns and home furnishings in rich yellow and turquoise blue colors to create interesting, fresh and modern interior design.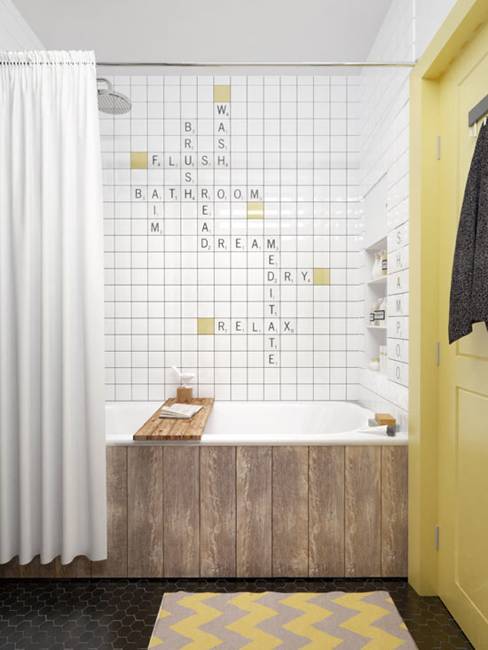 Modern interior design ideas for small spaces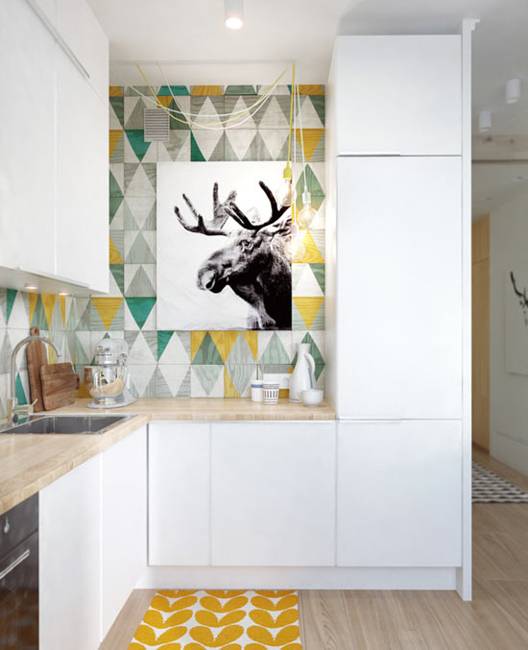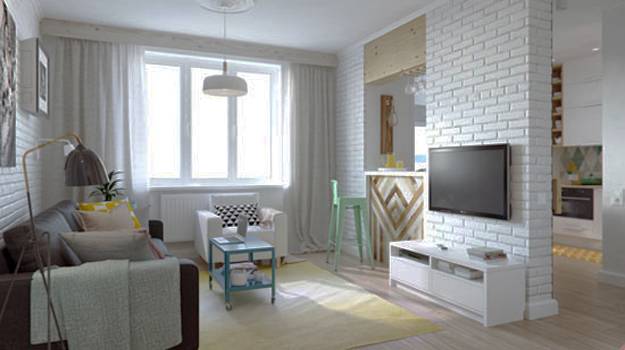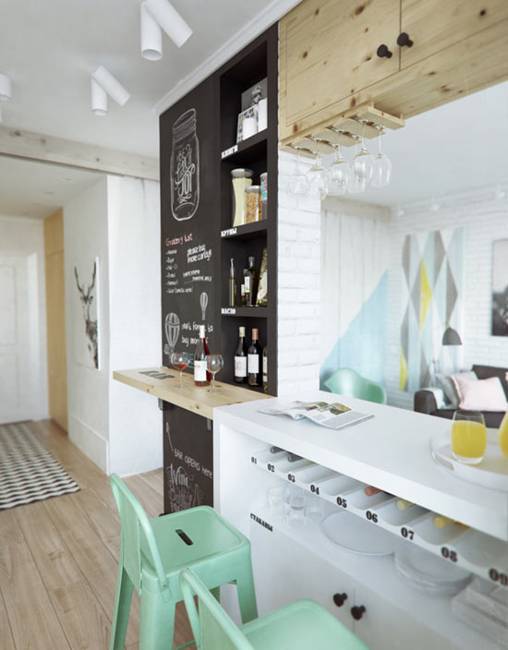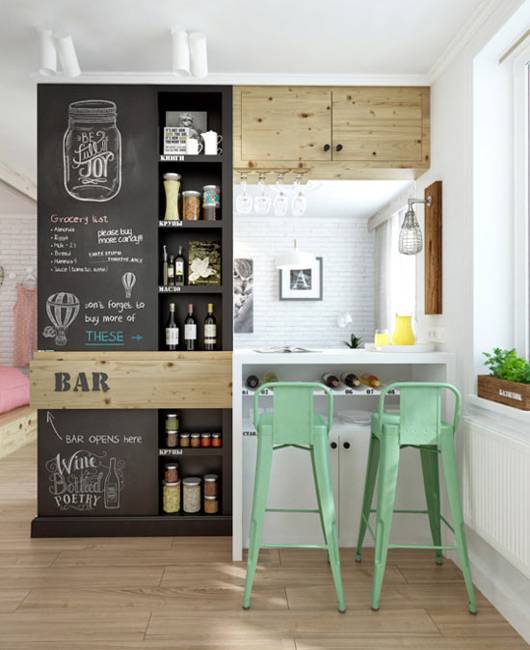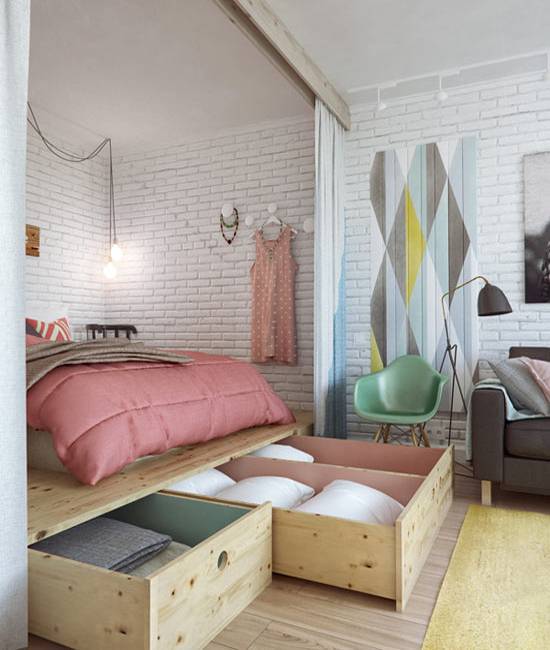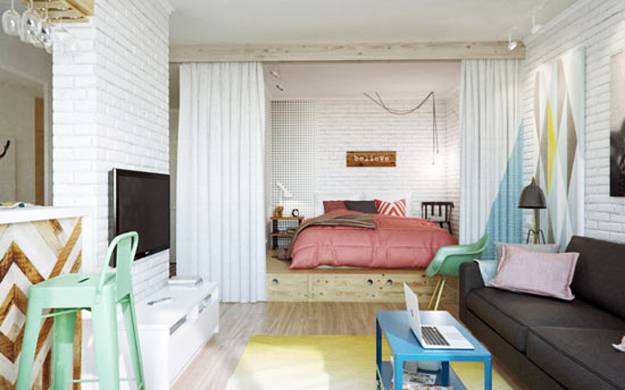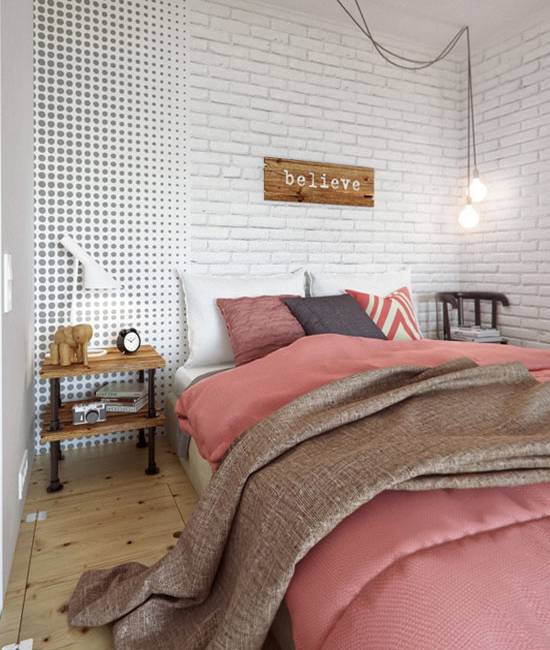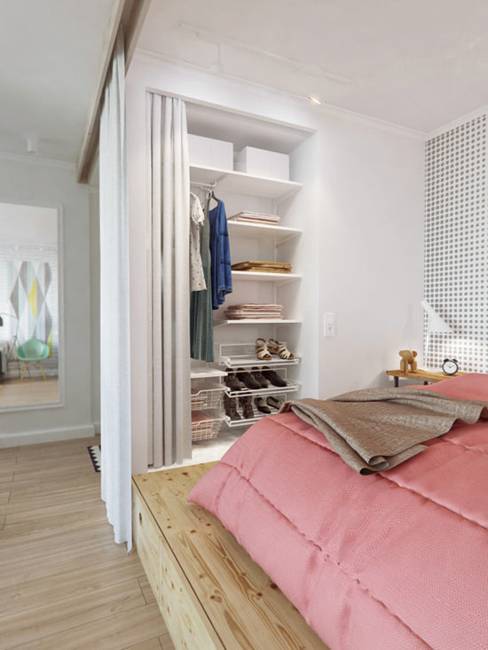 Balcony design and decorating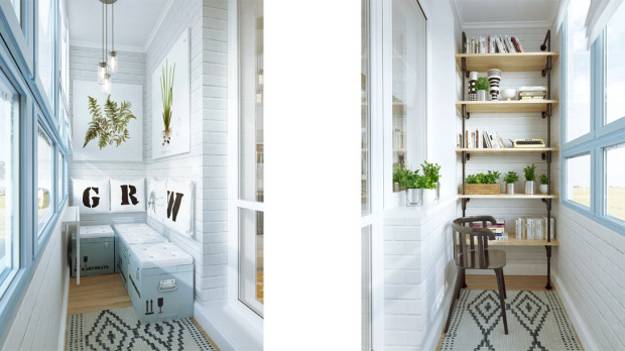 It is possible to find enough space for a small bedroom even in a tiny apartment or home. Here are smart...
and enjoy free articles sent to your inbox