Rock Painting Ideas to Make Decorations and Eco Gifts in Fall

Decorating Ideas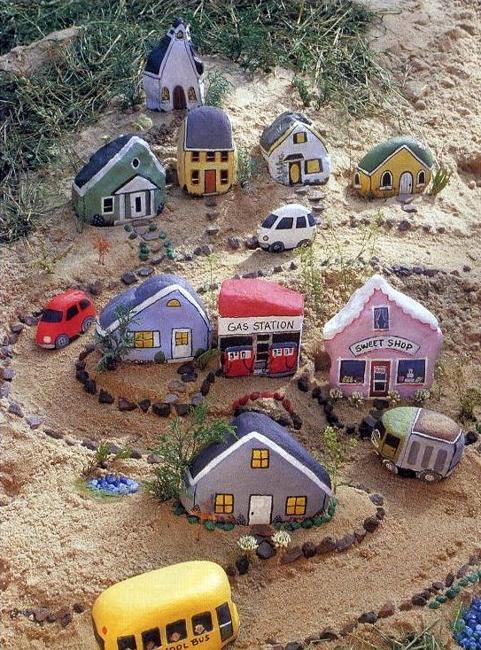 Handpainted gift ideas
eco gifts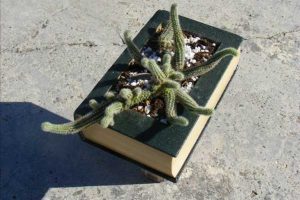 Here are fun painting ideas for fall decorating and making eco gifts. You can paint a wall or create an artwork to change your home and give character to your fall decorating. Wood, glass, and rock painting ideas offer fabulous ways to explore your creativity. Creating art and crafts is an excellent opportunity to spend time alone or with family and friends.
There are various wood, glass, and rock painting designs that turn ordinary objects into beautiful home decorations and eco gifts. Hand painting is an art sending a message from a painter and evoking specific emotions. Hand-painted glass bottles, wood items, or rocks make decorations for homes and yards and work as eco gifts that blend old traditions and elegance with an artistic touch. What message you want to send, and what story to create by painting is up to you as an artist.
Winter rock painting ideas, budget-friendly eco gifts and Christmas decorations
Intricate rockpainting designs by Mandala Stones
Fall leaves, rock painting ideas
Rock painting ideas
Check out the fall painting ideas below, get inspired by the natural beauty of autumn vegetables, fall leaves, and landscapes. Animals are a fabulous, nature-inspired painting theme also. There are millions of painting designs to explore. Painted rocks make perfect home decorations and eco gifts. Painted wood boxes are excellent for home decorating also. Glass bottles, painted in fall colors, can turn into gracious table centerpieces. And they are beautiful handmade gifts.
Rock painting ideas, little houses
Halloween rockpainting designs, unique eco gifts, home decorations
40 cute rock painting ideas to create unique gifts and yard decorations
There are numerous fall decorating and painting themes, like geometric patterns, letters, numbers, wild animals, trees, fall leaves, small houses, birds, fruits, vegetables, berries, mushrooms. The garden theme is one of the popular rock painting ideas. Herbs, fruits, vegetables, small animals, trees, and shrubs are easy to paint. The painted images look simply elegant and charming on all materials. There is no need to spend money on presents and small home decorations. Painting is a great alternative offering beautiful and cheap ideas for everyday decorating and holidays.
1. Floral designs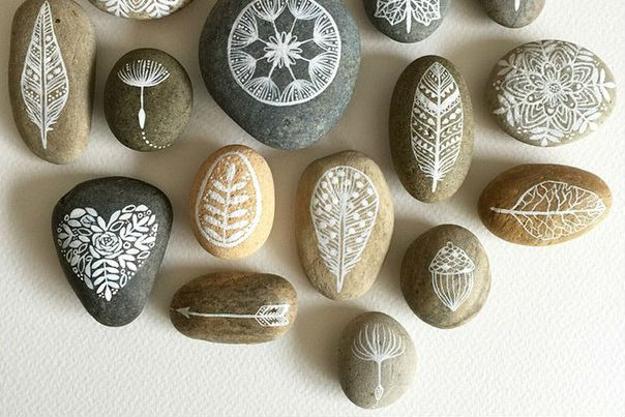 Stop hesitating. Start painting. You can start with small rock painting designs or decorating glasses. Give a touch of paint to everyday items, change the world around you, add personality to your rooms, and create unique gifts for loved ones. Fall is a perfect season to start art and craft projects, so give a little touch of paint to your home, make decorations, and eco gifts that are original and inexpensive.
2. Little houses theme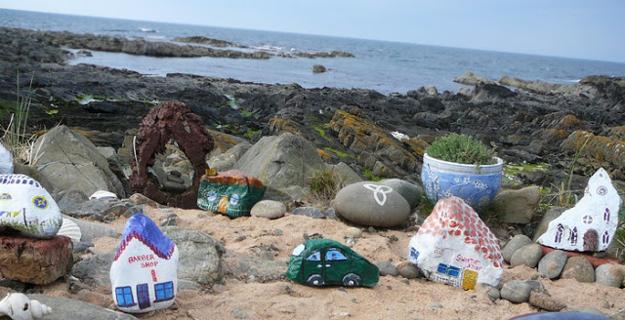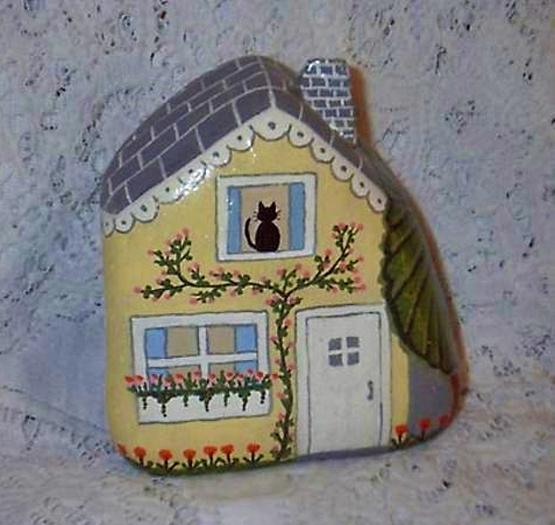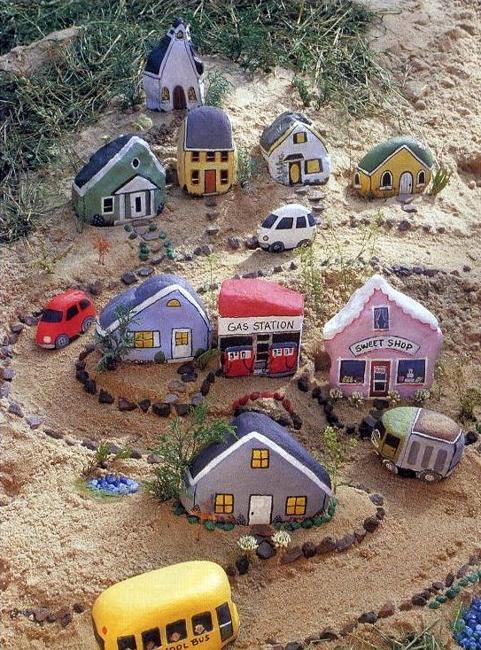 3. Fall colors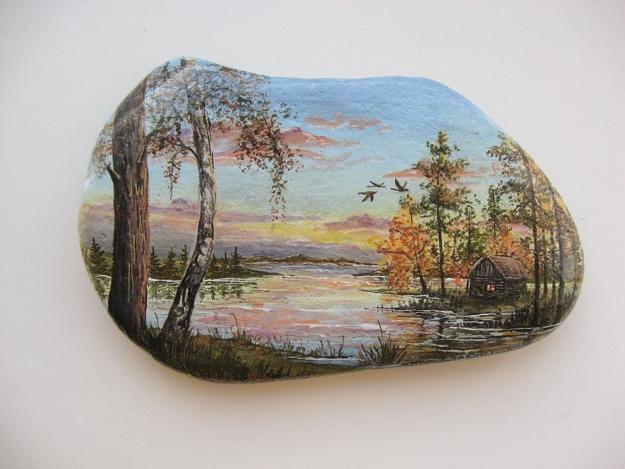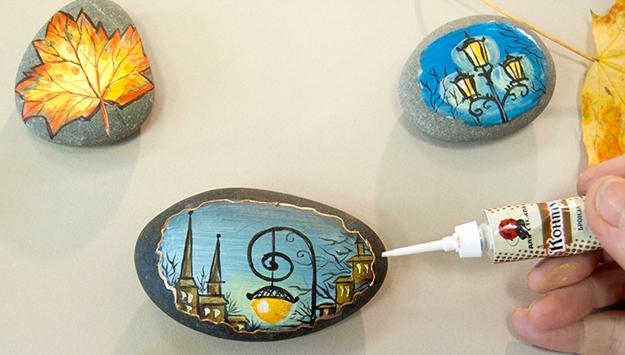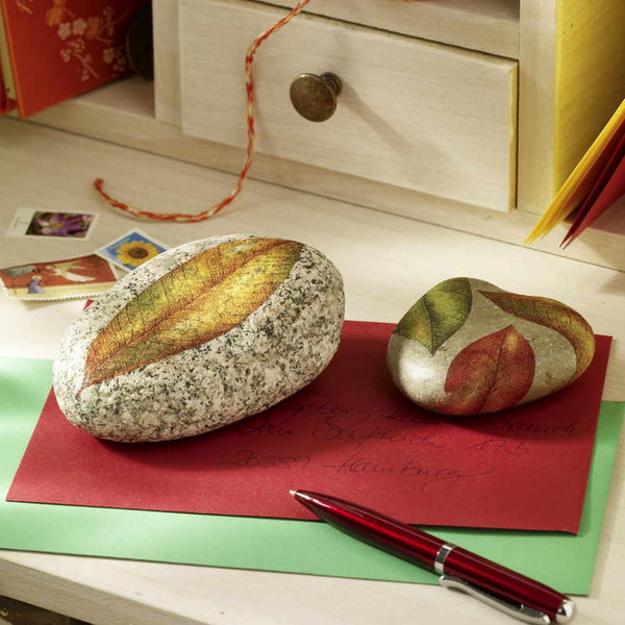 4. Owl theme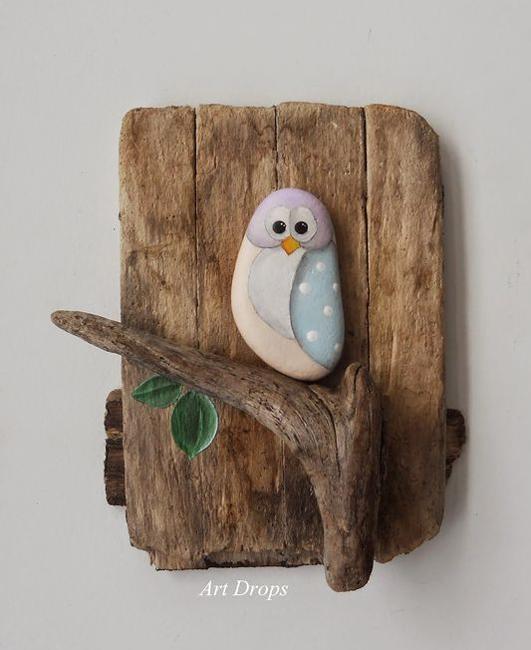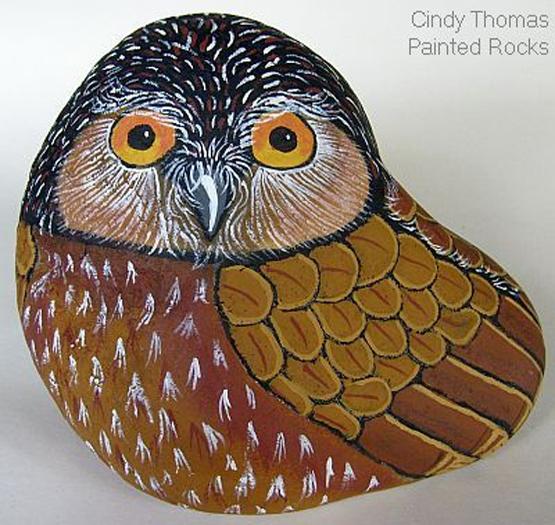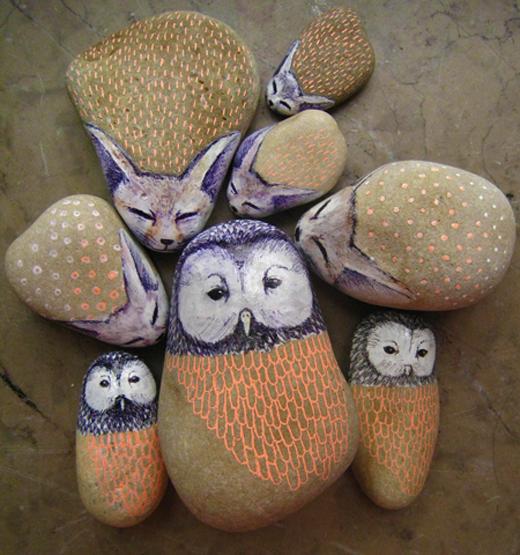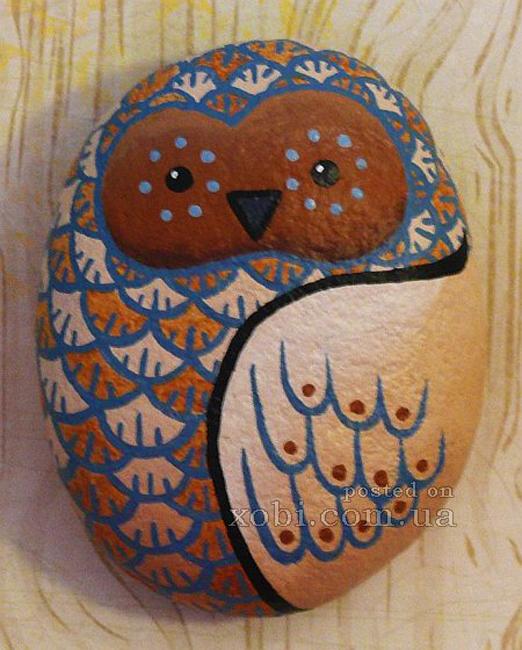 5. Garden theme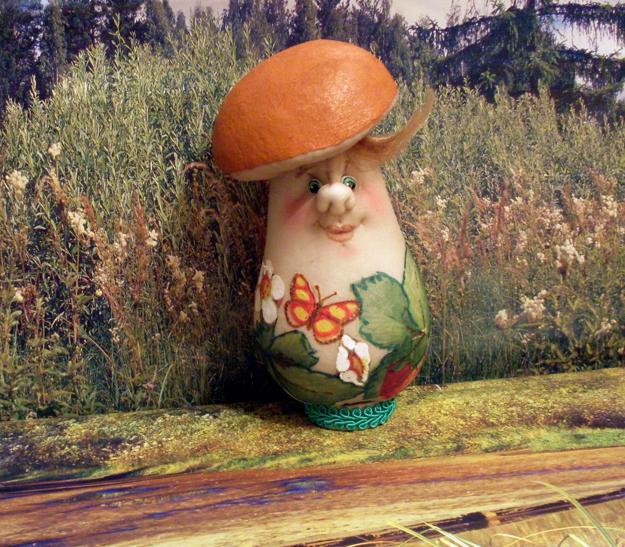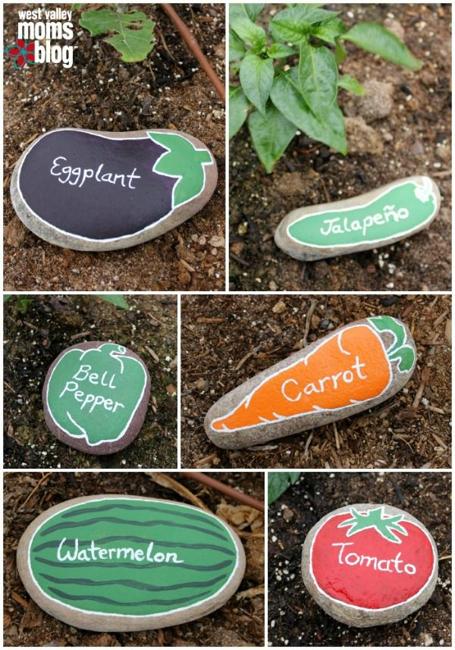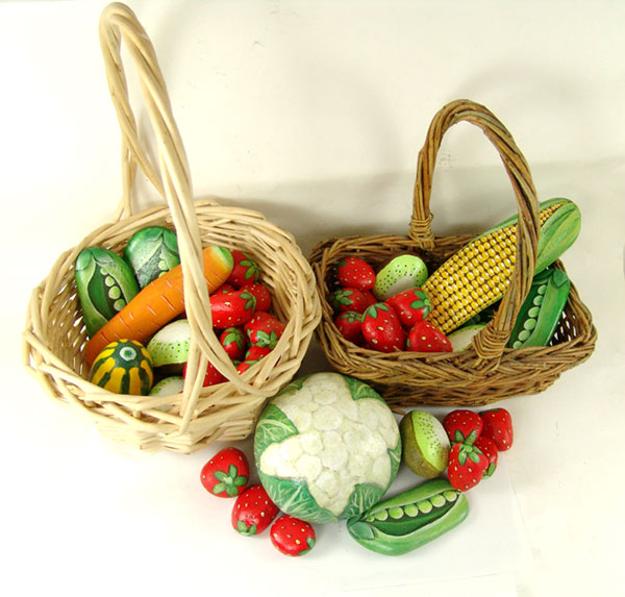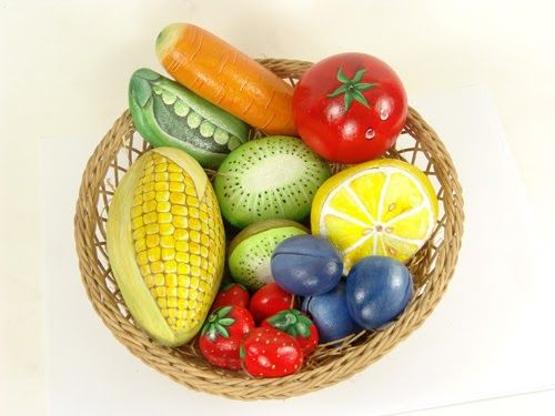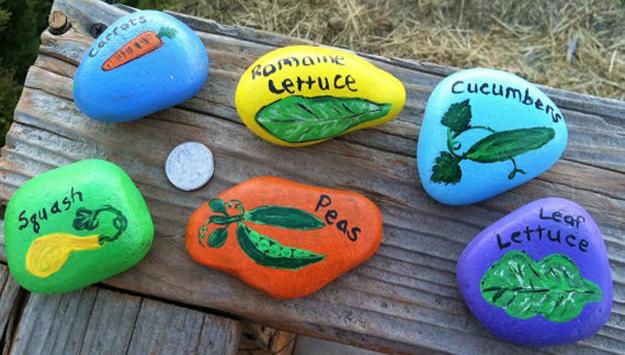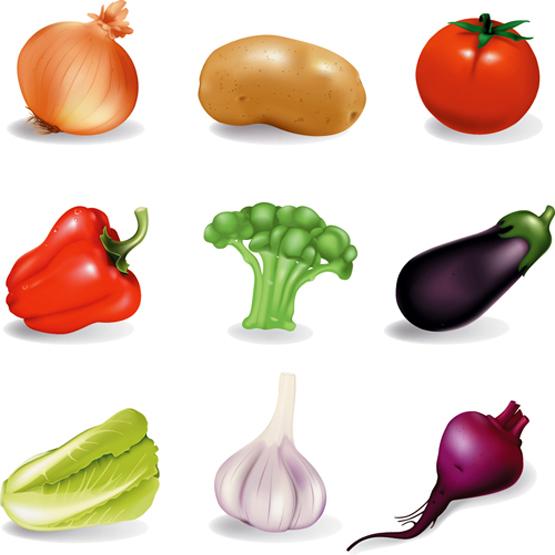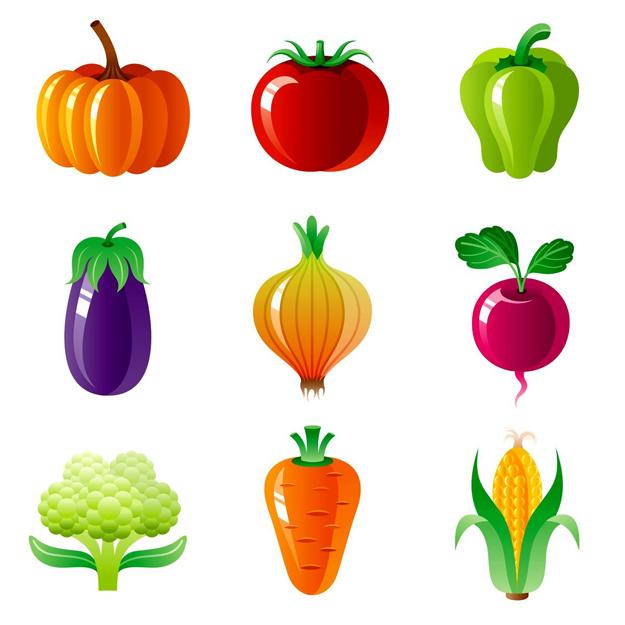 Creative Easter ideas offer many quick and easy techniques for spring eggs decoration. Instead of dyeing eggs, try decoupage turning Easter...
and enjoy free articles sent to your inbox