Retro Modern Homes on Wheels with Spacious Interior Design and Convertible Furniture
---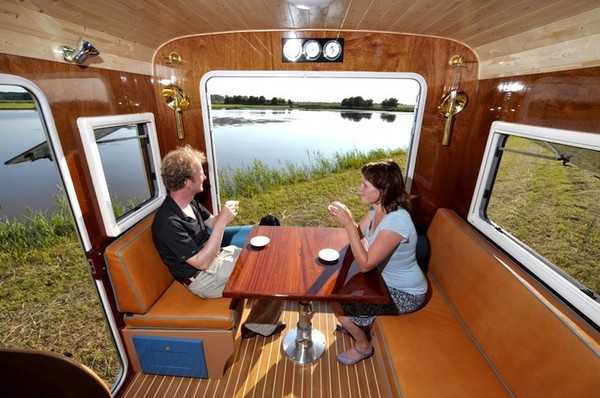 Small mobile house design in retro style
The Fieldsleeper features retro modern interior design with the emphasis on providing comfortable and luxurious living space. Small spaces are designed with a convenient 2 bike storage under the large bed. The kitchen design is enormous and additional equipment like an oven is a great to have while traveling on the road.
The positioning of the kitchen, against the right-hand wall, is optimal, as people often park the camper with the right-hand side enjoying an unrestricted view. The seating area can be converted into a single bed, accommodating a third person.
This modern home on wheels is created by designers Ann Holley and Darren Macca. Their ProtoHaus design showed that modern homes on wheels can be small, bu functional and comfortable.  Modern houses on wheels and campers feature an unusual appearance, but provide cozy and attractive interior design and pleasant atmosphere.
Modern homes on wheels for traveling in style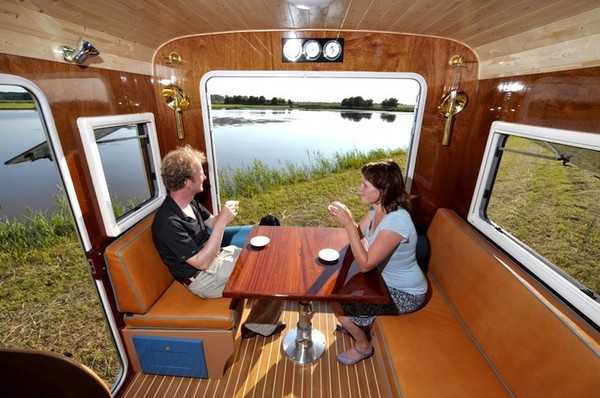 The new mobile home Tonke Fieldsleeper showcases modern interior design in retro style, blending luxury and simplicity, natural materials and space saving ideas into functional and unique living spaces, perfect for traveling.
Tonke Fieldsleeper is a modern house design project that creates a nice retreat on wheels which perfectly fits on the base of a small truck or minivan. The small home can be  detached from the vehicle and used as a cabin.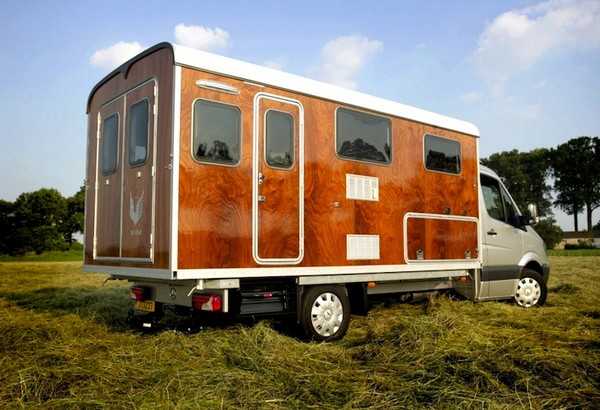 Modern homes on wheels
ProtoHaus Trailer home design, eco homes
modern mobile home design featuring folding structure
Three story mobile contemporary modular homes
Small travel trailers offering comfort and style