Recycling Paper and Cardboard, Unique Chair Design by Dan Goldstein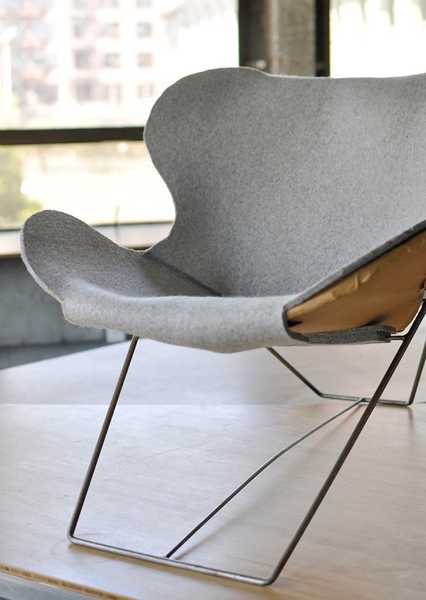 Cardboard chair design with felt cover
reuse and recycle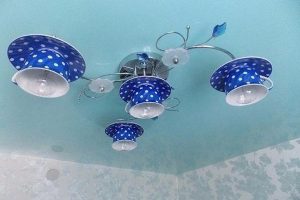 Recycling paper and cardboard for making unique furniture, decor accessories and lighting fixtures is a modern trend in contemporary interior design and decorating. Unusual and interesting chair design from Dan Goldstein is an example of a creative blend of comfortable shape and original design for recycling paper.
Paper and cardboard are great materials that are used for light, inexpensive and functional contemporary furniture design. Unique furniture items, like desks and shelving units, tables and chairs look attractive and unusual, and surprisingly strong.
Weightless and portable, comfortable Cardboard Chair by Dan Goldstein is one of innovative and eco friendly products for cheap interior design and decorating that are inspiring, encouraging to look at recycling materials with a designer eye.
Recycling paper for unique furniture design
Cardboard furniture collection Prejudice from Sanserif, green ideas for recycling paper
Recycling paper and cardboard for chair, unique furniture design idea from Kibardindesign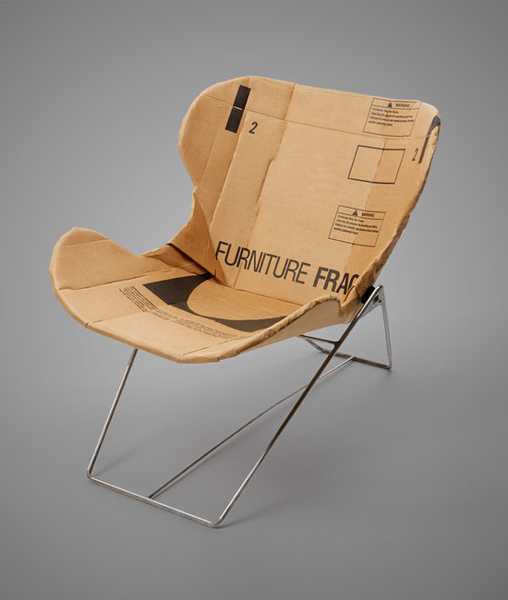 Recycling paper for cardboard furniture is simple. Cardboard chairs can be adorned with eco friendly felt or synthetic upholstery fabrics, creating soft and colorful contemporary furniture. Here is a simple and light chair with a seat made of cardboard and a strong metal frame.
The cardboard chair is called Re-Ply Recliner Chair and is made of four layers of corrugated recycled cardboard. Cardboard pieces are cut to the desired shapes, laminated and mounted on a sturdy metal frame. This unique chair can rock and recline.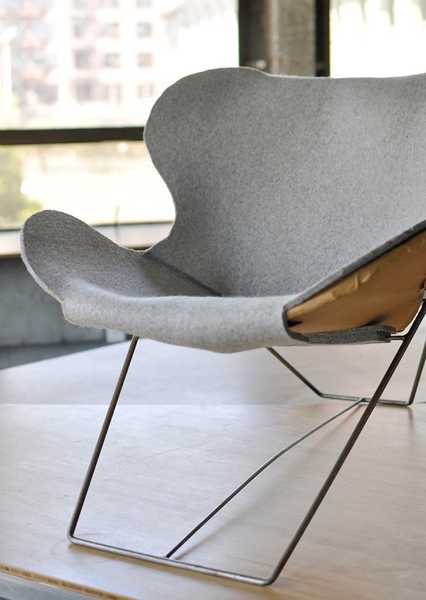 This impressive and elegant chair design gives a great inspiration for diy furniture design projects, repairing old furniture pieces. Covered with a beautiful blanket or decorated with attractive furniture upholstery fabric, it can fit perfectly into existing interior design and decor.
Recycling paper for incredible cardboard room furniture and decor accessories
Pendant light fixtures made of corrugated paper, contemporary lighting design from Graypants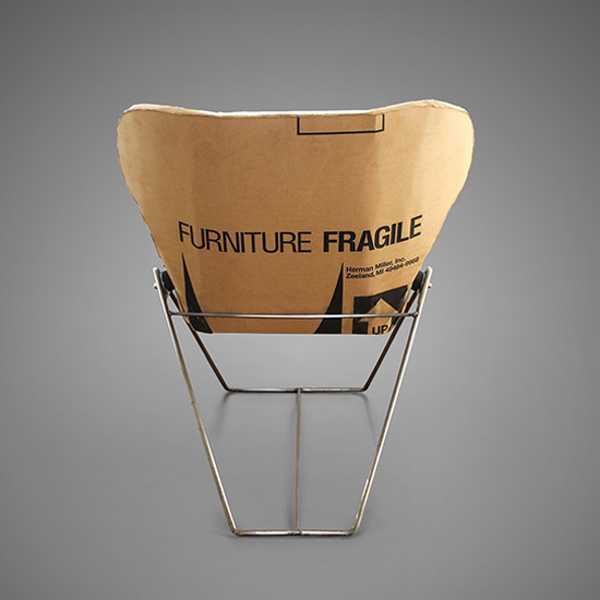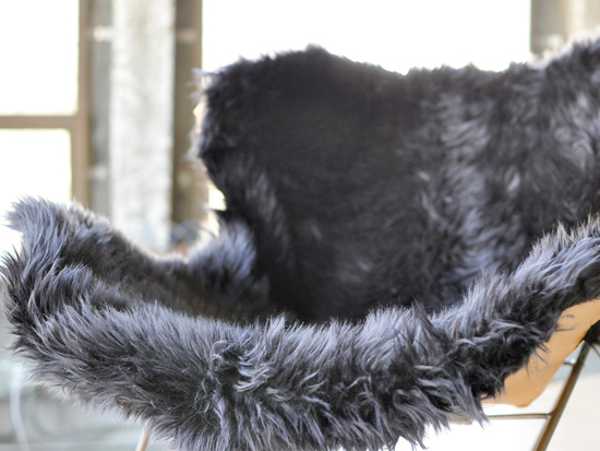 More from modern furniture

Weave furniture design blends traditional techniques and modern trends in decorating with handmade items. Using natural ropes and twines, you can...
and enjoy free articles sent to your inbox