Recover Coat Rack with Hooks for Umbrellas, Green Design Idea for Watering Indoor Plants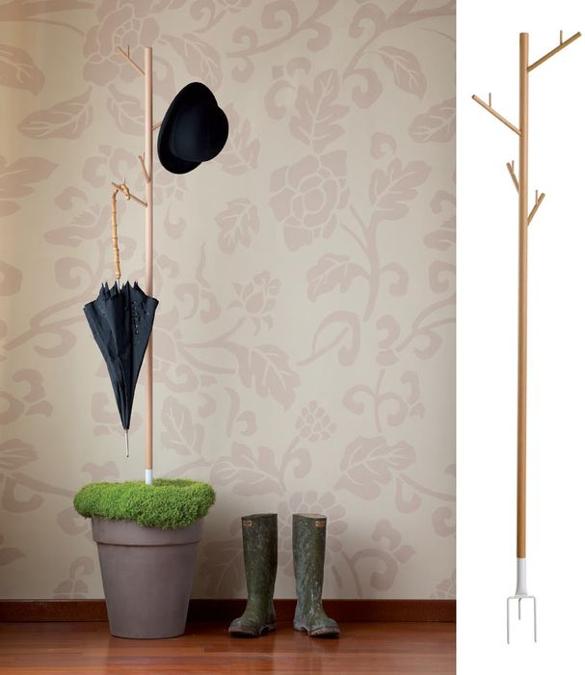 Green idea for entryway designs and foyer decorating in eco style
entryway ideas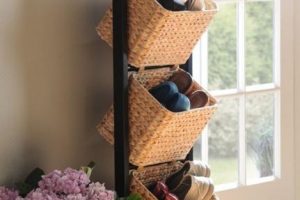 ReCOVER coat rack with hooks for jackets, hats and umbrellas is a creative green design idea that saves water and electricity on watering indoor plants while keeping an entryway floor dry and safe. Ideal to use in wet climates, the coat rack design is simple and elegant, blending functionality with green living ideas.
Made of wood and a plant container, the rain coat helps to collect and use rain water for watering indoor plants, decorating entryways with a unique and interesting green item. If you live in a country with lots of rainy days, this coat rack offers a nice umbrella storage idea for creative, practical and eco friendly entryway designs and foyer decorating in eco style.
The amazingly simple green design idea is from designer Peter Bristol and design studio Teracrea The reCOVER www.teracrea.com is a n innovative coat rack that brings the obvious green living idea into eco homes. Designer Peter Bristol blended form, eco friendly material with function in a clever way, creating an original, practical and attractive eco -friendly products for modern homes.
Green ideas for interior decorating in eco style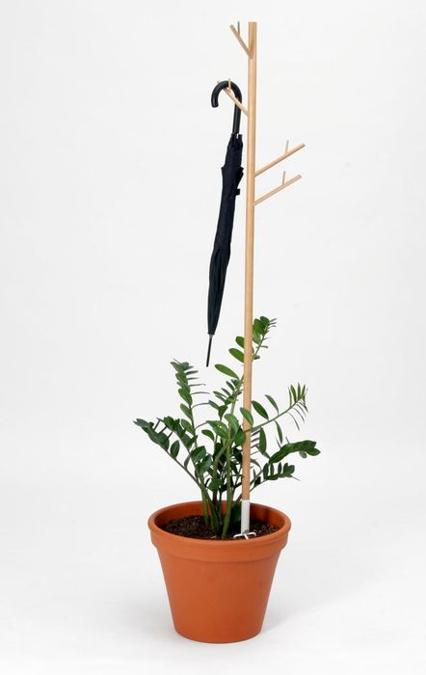 The wooden coat tree features a small fork on the bottom, which is inserted into soil in a planter and works well for drying coats, hats and umbrellas and watering indoor plants, perfect for stress-free foyer decorating.
The original, playful and green design idea is great for creating better environment and supporting green living style.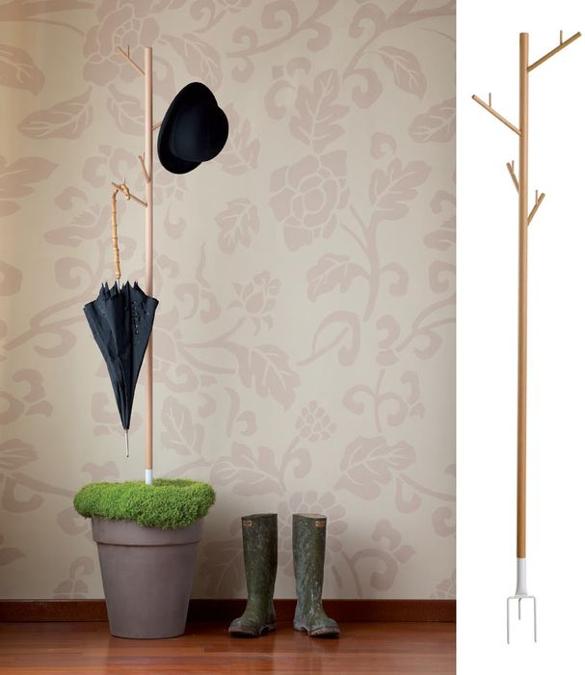 Here are a few interesting green design ideas that encouraged to add indoor plants to entryways designs and foyer decorating in eco style.
Modern interior decorating with indoor plants
15 gorgeous phyto design ideas and indoor plants for modern interior decorating in eco style
Modern interior decorating ideas incorporating indoor plants into healthy and beautiful room decor
Green home decor that cleans the air, top eco-friendly indoor plants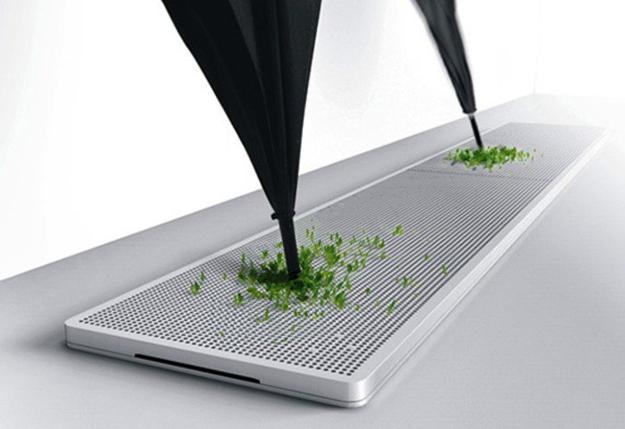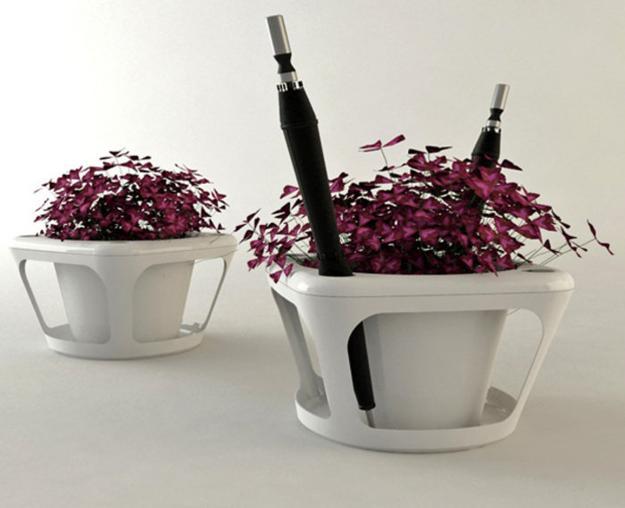 What time is it? It's singing bird o'clock! This unique timepiece is bringing the fresh vibe into spring decorating, making elegant...
and enjoy free articles sent to your inbox