Pumpkin People Yard Decorations, Eco Friendly Fall Crafts for Kids and Adults

Decorating Ideas

Outdoor Living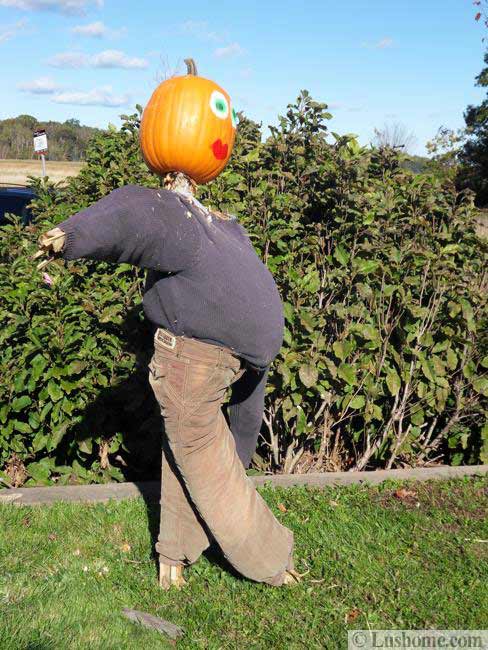 Recycling old clothes for making fall decorations, Pumpkin People
cheap decorations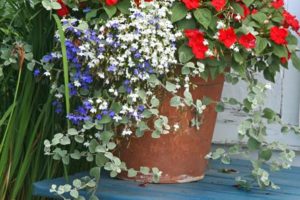 Pumpkin People are wonderful fall decorations for businesses, homes and yards. They look cheerful and funny on bright and sunny days in autumn. They add mysterious yard decorations to offices and homes, that especially look scary on Halloween night, when the heavy and cold moon hangs in the autumn low sky and ghoulish creatures appear everywhere on town streets and around farmhouses.
Lushome presents a collection of cute designs and interesting fall crafts that turn pumpkins into people, and inspire simple and eco friendly fall decorating ideas for offices, homes and yards. Pumpkin People are amazing fun craft ideas for kids and adults. These yard decorations brighten up the cool rainy season, help recycle used clothes, unleash the imagination and bring interesting designs for fall decorating.
Pumpkin People are joyful and adventurous creatures, but they can look scary at nights in October. They can be combined with all other yard decorations to create amazing installations and bring art into every yard. Pumpkin People with bright orange heads look very attractive and harmonious on green lawns and porches, decorating outdoor living spaces in fall when the trees show beautiful yellow, orange, red and purple colors.
Pumpkin flower centerpieces and table decorations
Cute instead of scary Halloween decorations
Pumpkin People yard decorations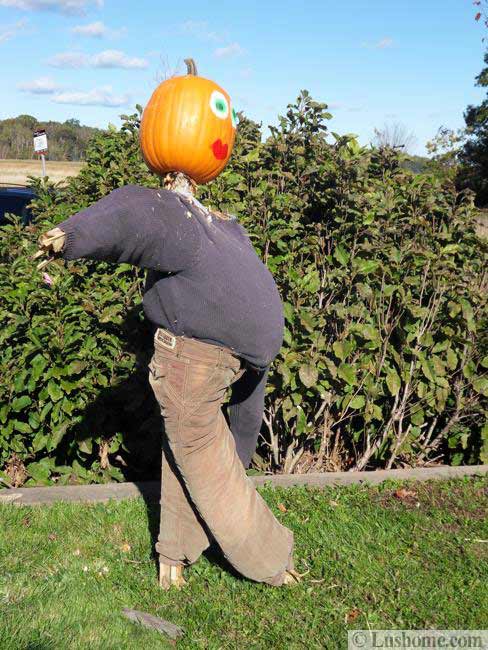 Pumpkin peoples offer great DIY fall decorating projects. These impressive and unique fall crafts are fantastic and stimulating. Pumpkin People improve the mood, and make versatile fall decorations, suitable for young kids and adults. These fall crafts can be used for decorating yards for fall events, and they make eco friendly, bright and creative Halloween decorations.
Pumpkin People are simple and cheap ideas for fall decorating. They can welcome guests at the front door and entertain neighbors. All kids and adults enjoy looking at and creating a friendly or scary Pumpkin People, inviting family of Pumpkin People with small Pumpkin Kids and Pumpkin Pets to delight everyone.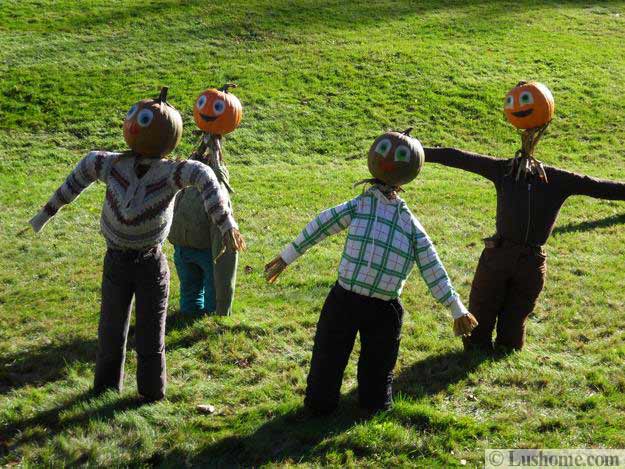 These fall crafts are easy and quick to make. Making the fun-filled, impressive, bright and cheap Halloween decorations can keep children busy and happy while enjoying fresh air and the natural beauty of colorful trees in fall colors. The only materials you need to make these decorations are old used clothes, a supply of stuffing, rubber bands, markers and pumpkins from the fall garden patch.
40 Halloween decorations to lighten up Halloween decorating ideas with optimistic designs
How to create fall flower arrangements in pumpkin and gourd vases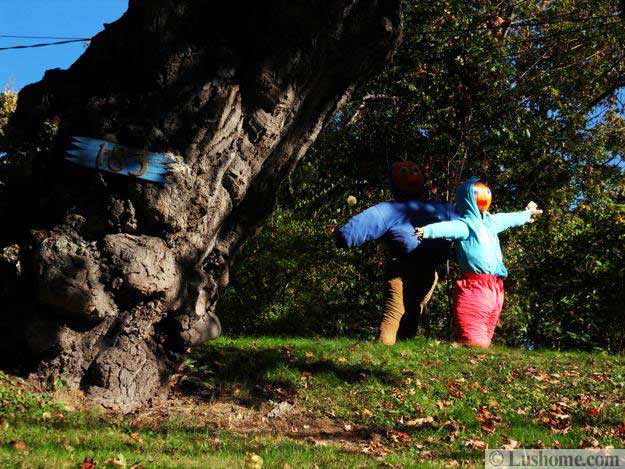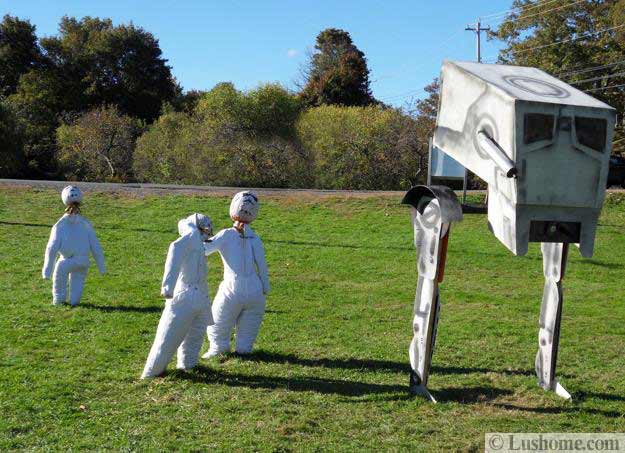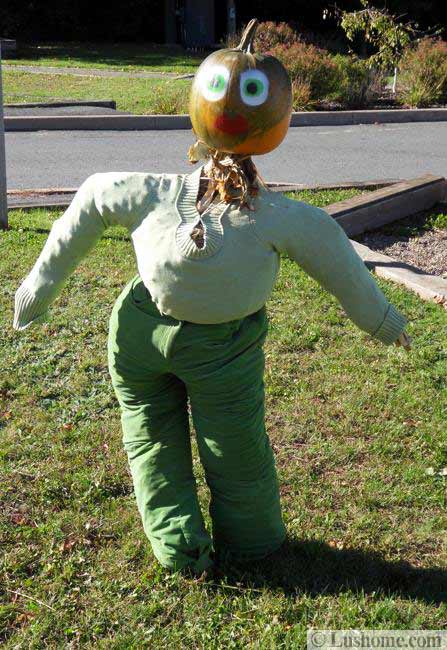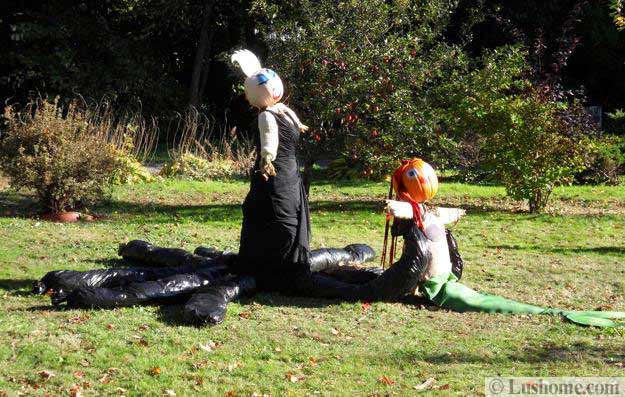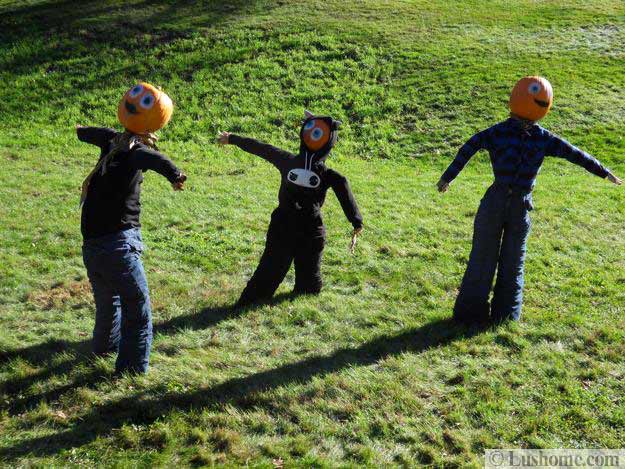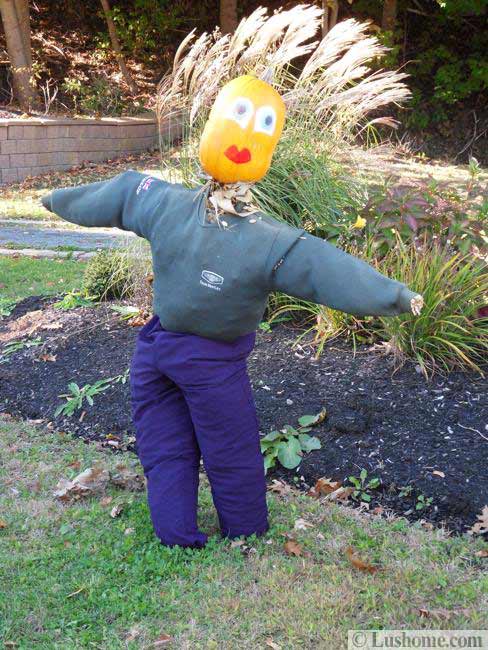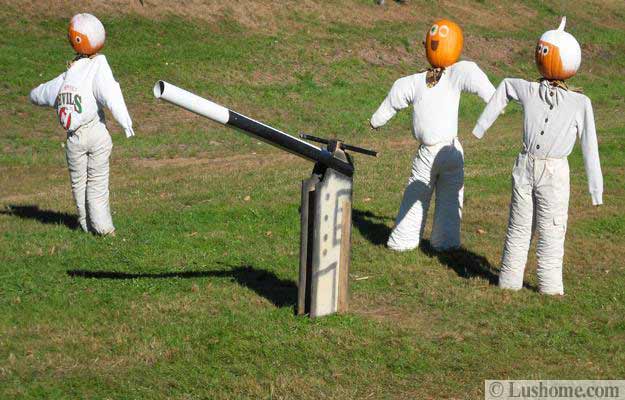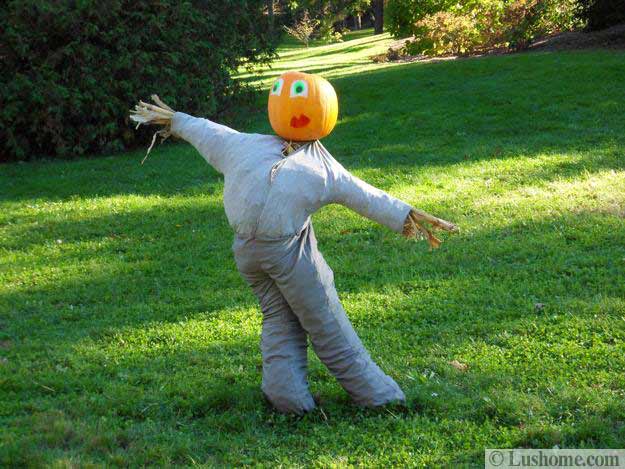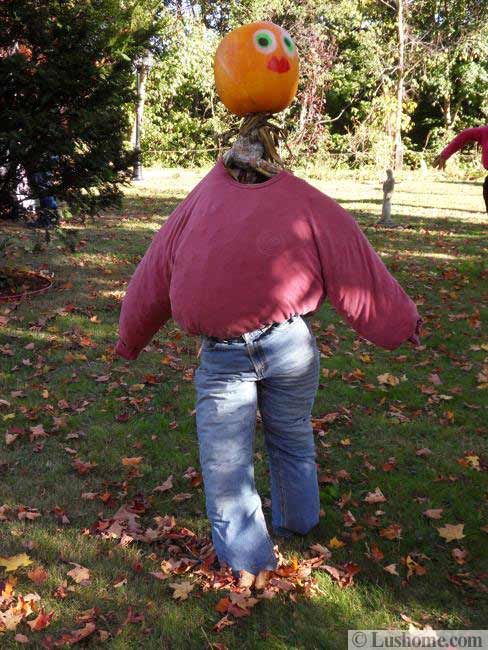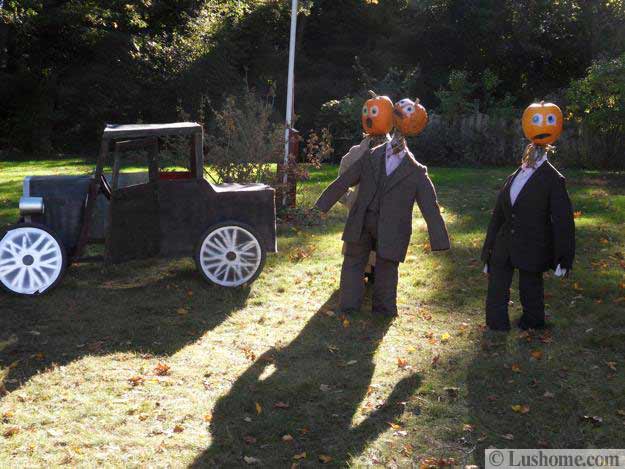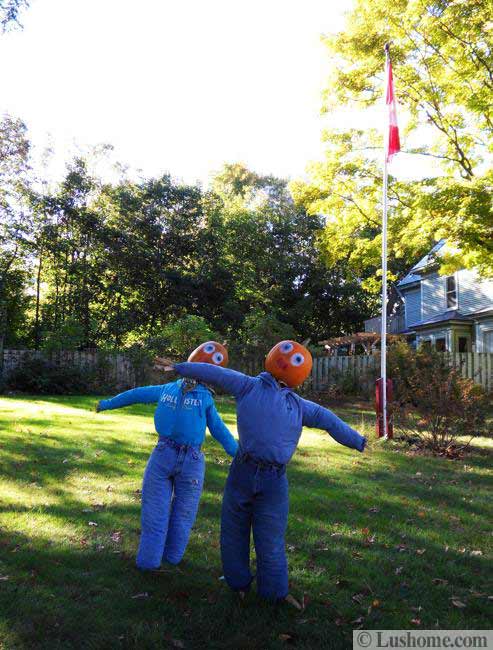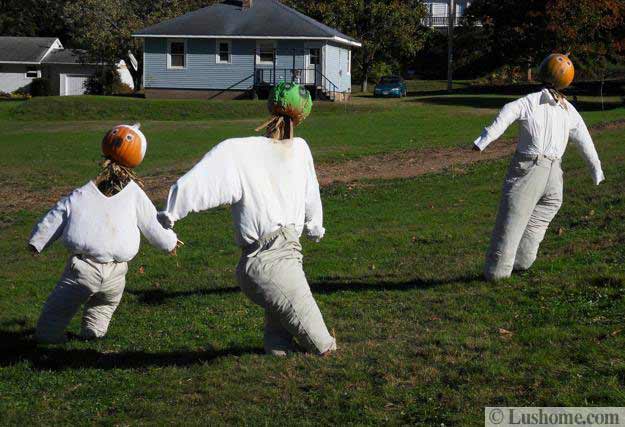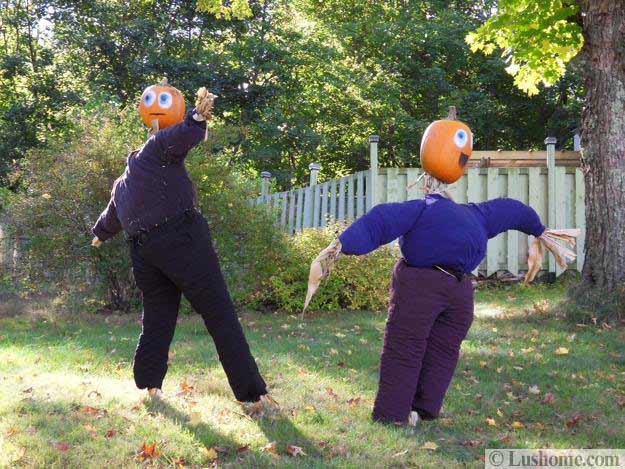 More from yard decorations

Colorful handmade birdhouse designs look beautiful on green branches and garden posts. Creative painting ideas turn wooden birdhouses into bright yard...
and enjoy free articles sent to your inbox