Prefabricated Modern House Design Blending Contemporary Functionality with Country Home Style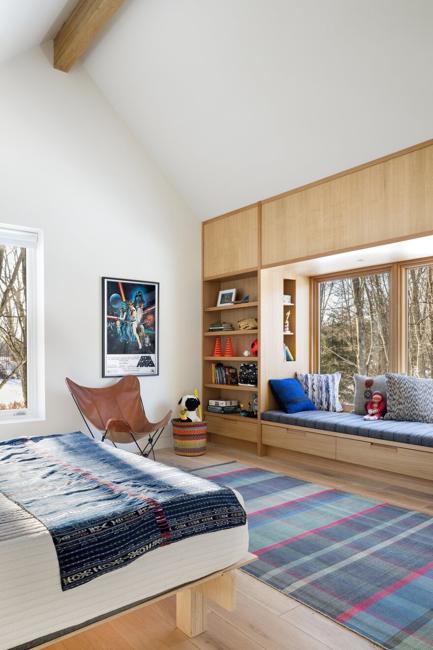 Window seat with cushions, wood interior design, modern bedroom
The Clinton Corners residence is a modern house, nestled in the Hudson Valley, a short drive from New York. It is a great family retreat and a charming gathering space for celebrating special occasions with friends and extended family members. Wood structures are attractive elements of contemporary design, adding a unique character to the beautiful home. It is a peaceful, comfortable, modern house away from the city.
The home interiors offer bright and cozy spaces for family, guests, and entertaining. Rooms feel warm and provide spectacular views of the adjacent lake and surrounding woods. The barn design adds a country home feel to the modern house while providing intimate living spaces for family members and spacious interiors for large gatherings.
Metal, glass, wood homes, modern house designs
Contemporary home design featuring wood and glass interiors
Best types of wood for modern furniture and interior design
Carved wood wall paneling, contemporary design ideas
Modern ideas in wood interior design
Lakefront home featuring wooden frames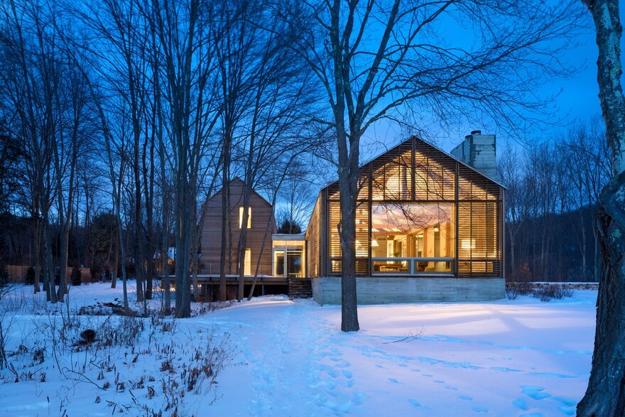 The simple building design by Lake Flato Architects, www.lakeflato.com/, integrates prefabricated panels into a streamlined, simplified, functional, and contemporary architectural design. Exposed wood beams are attractive and stylish elements of the frame. The precision of the well-insolated, pre-fabricated components of the frame gives the architectural design a beautiful look. Also, it turns the wooden home into an energy-efficient, modern house with bright and comfortable in any season living spaces.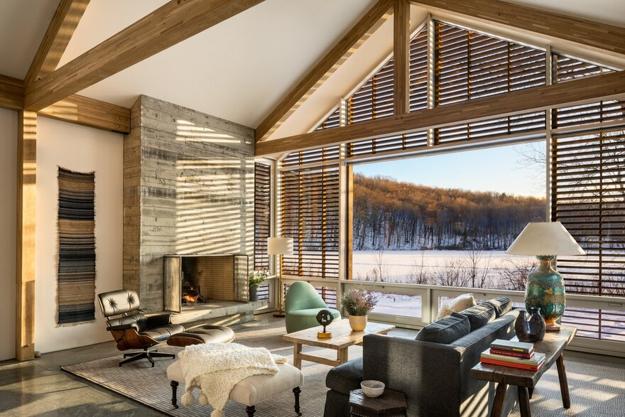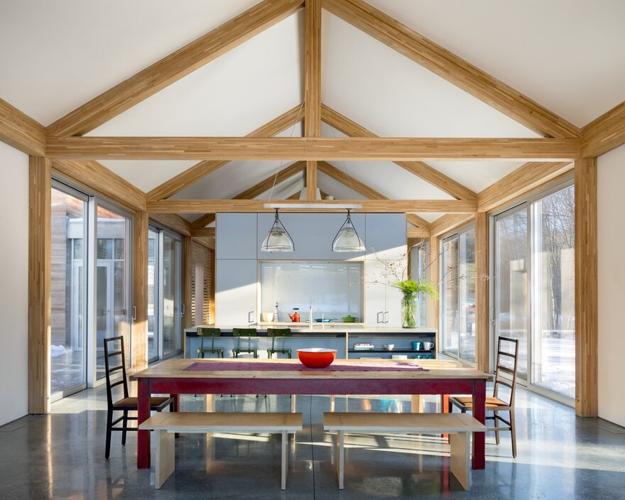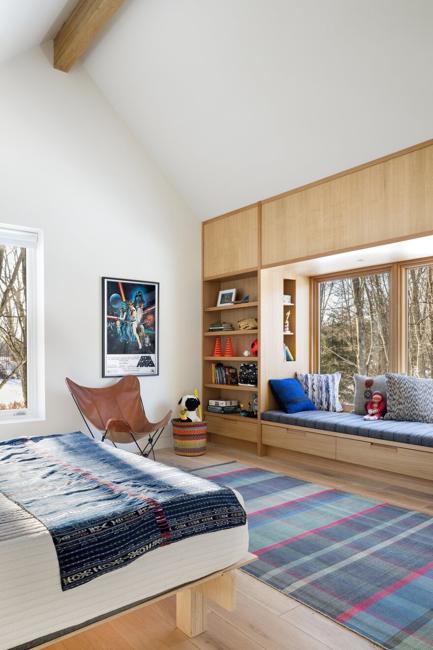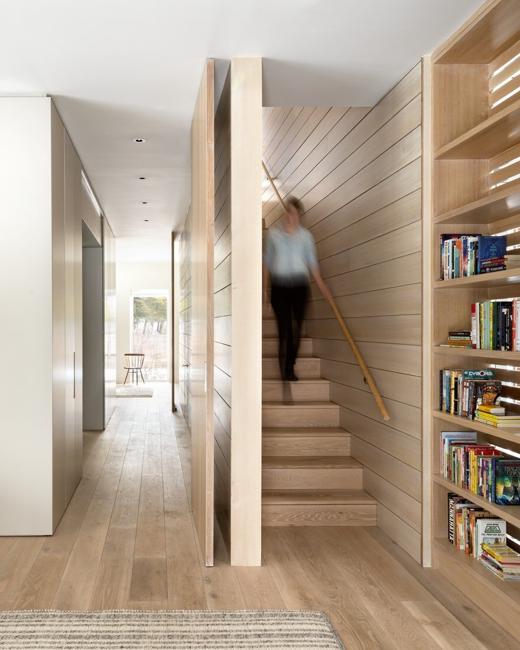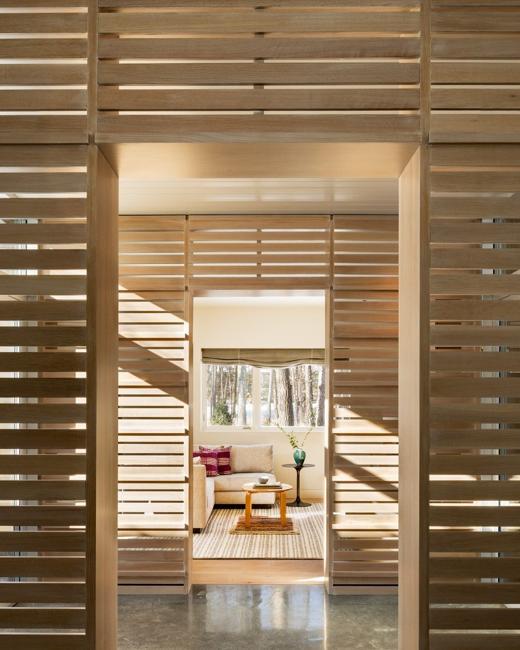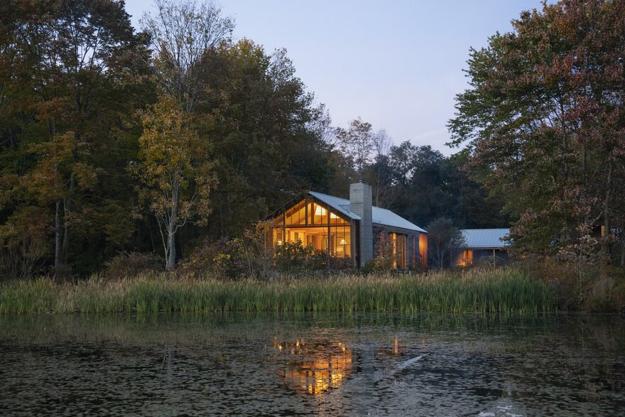 Photography by Chris Cooper

Red Creek House is built on the shores of the picturesque Peconic Bay in Long Island in California. The fabulous, luxurious...