Metal, Glass and Wood Homes in Snow, Modern House Designs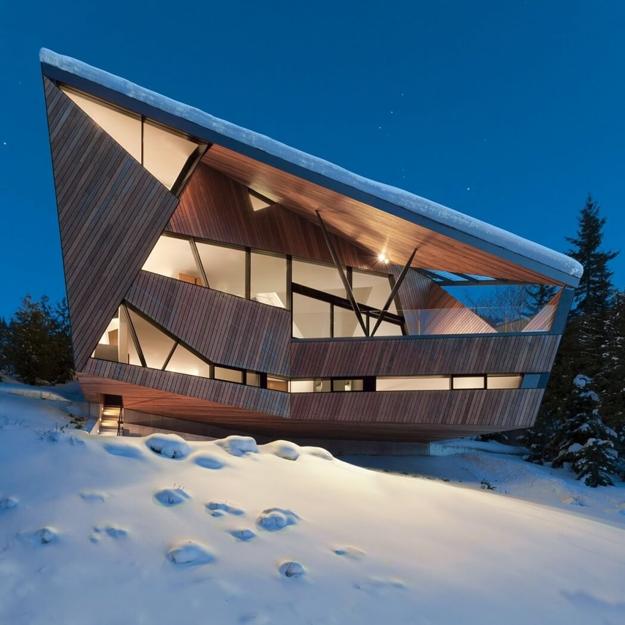 Contemporary house exterior design, beautiful homes in winter
Metal, glass, and wood homes look stunning in snow. Winter paints house exteriors in a breathtaking and surprising way, giving a warm feel and stunning fresh look to modern buildings. Lushome collection of gorgeous winter homes demonstrates the vibrancy of traditional and contemporary homes that feel exceptionally warm, bright and welcoming during cold months.
Winter is the perfect time to enjoy your home warmth and cozy feel in a natural way. Winter snow creates the clean, fresh, bright look, beautifies natural home staging and makes all buildings look lovely. Metal, glass, and wood create bold and impressive combinations that enhance the beauty of homes covered in snow. Inviting lights and warm wood colors draw beautiful homes on white canvases creating spectacular, picture-perfect views during the winter months.
White colors create refreshing effects, accentuate house exteriors, and works especially great with glass and metal elements of modern designs. Wooden elements soften cool colors and balance homes and the surroundings. With large windows and glass walls, houses look elegant, expensive, and luxurious in winter months, as snow provides a fabulous background for displaying original, contemporary forms and traditional designs.
Beautiful homes and winter scenes
Beautiful modern houses in snow country
Metal, glass and wood houses in winter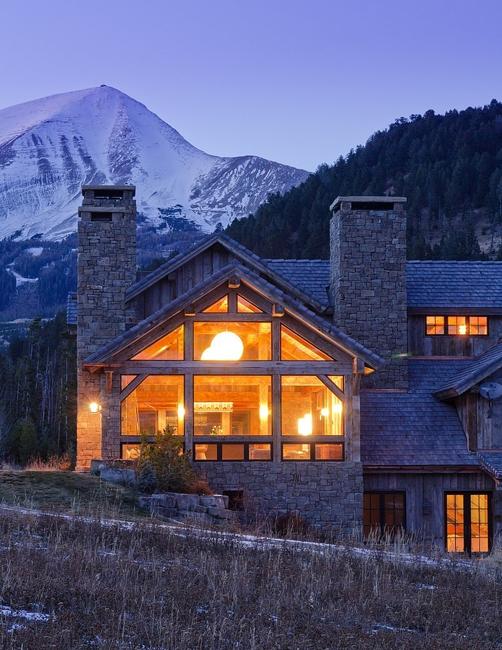 Glass, metal, stone and wood are traditional and natural materials that give a natural look to beautiful architectural designs and harmoniously blend houses with the surrounding landscapes. Also concrete and glass combinations feel natural boundlessly merging with gorgeous rocks or lush hills.
The striking material combinations, energy-efficient windows, and Green building ideas give personality to modern houses and create beautiful homes, ideal for areas that experience chilly winters.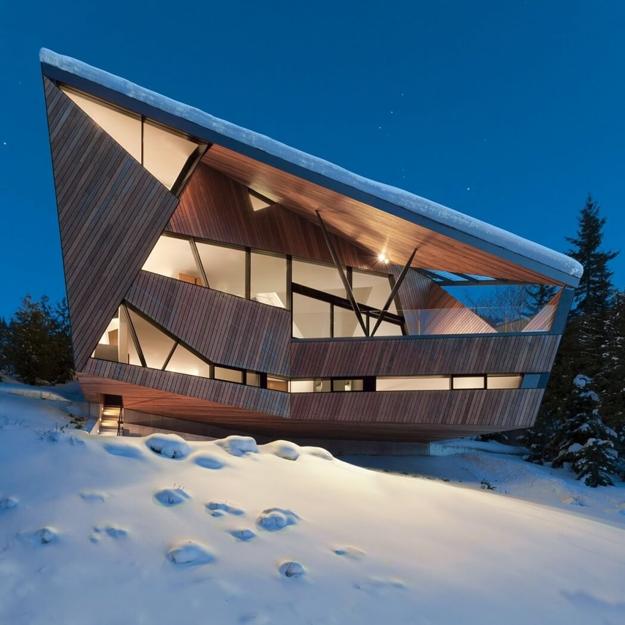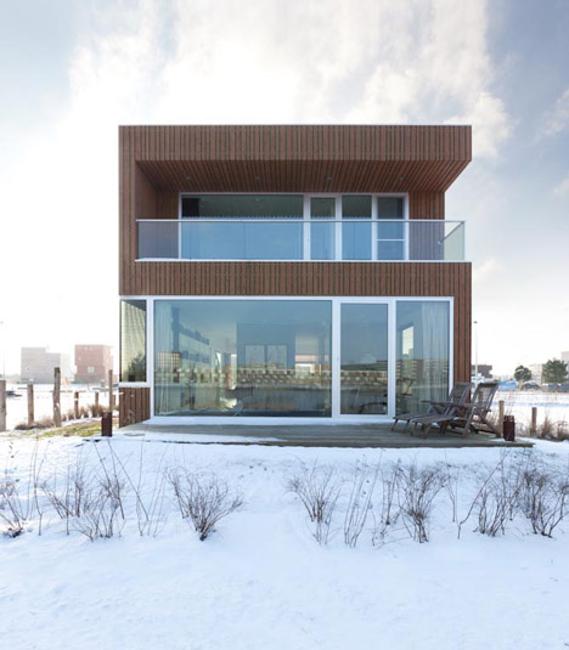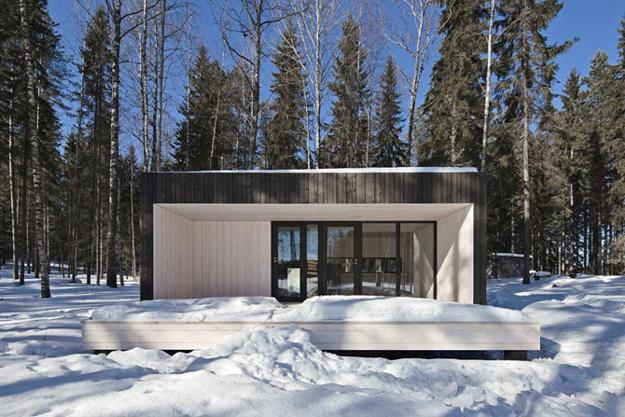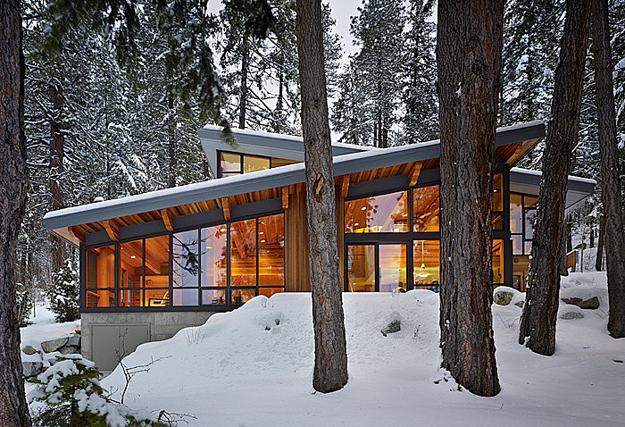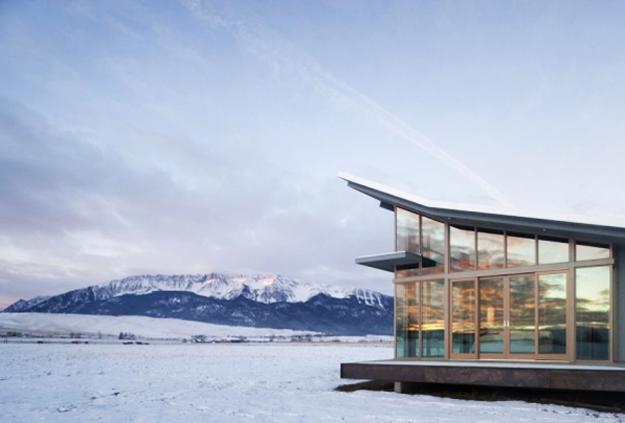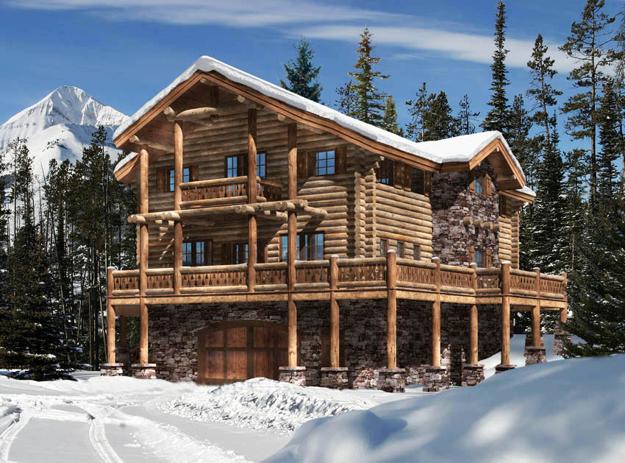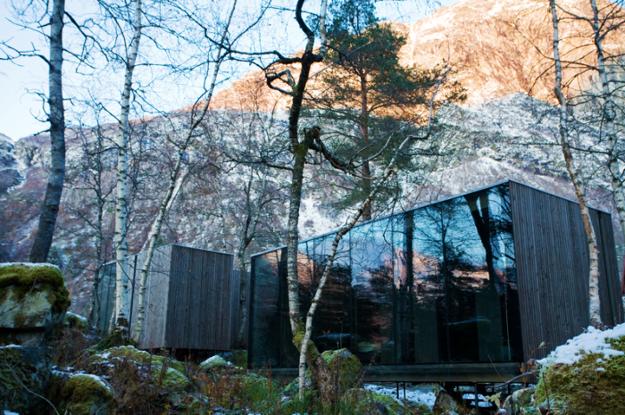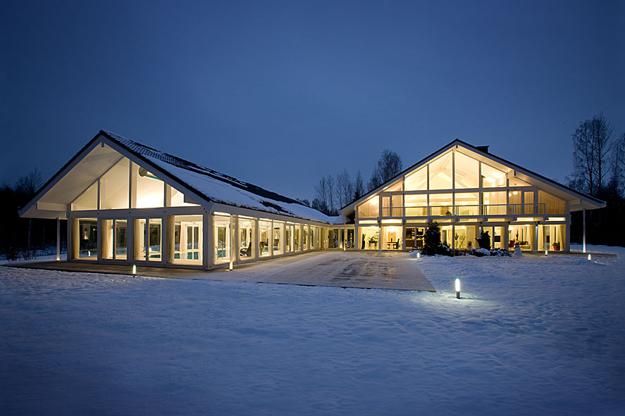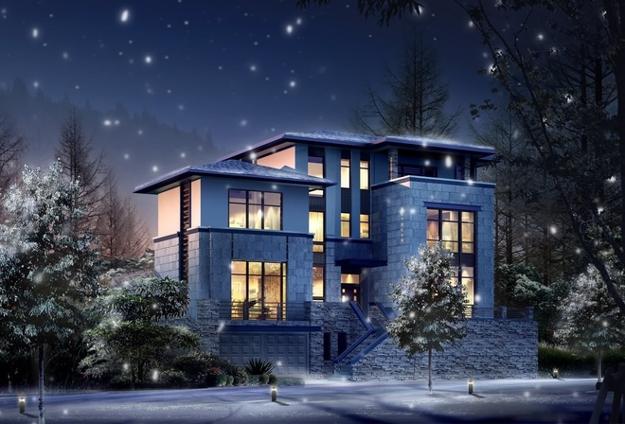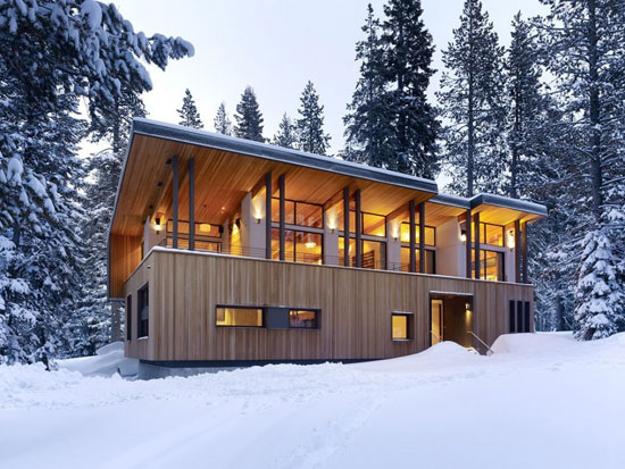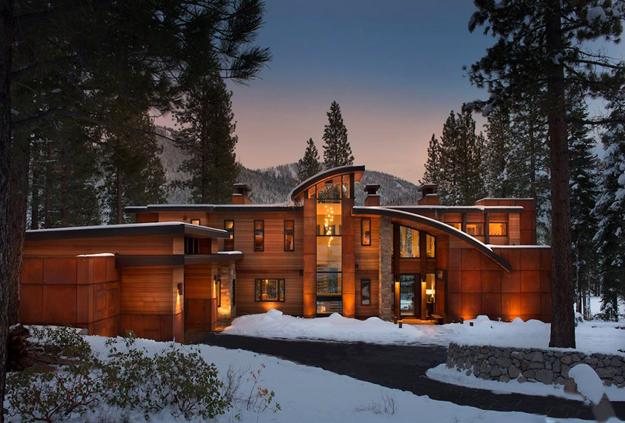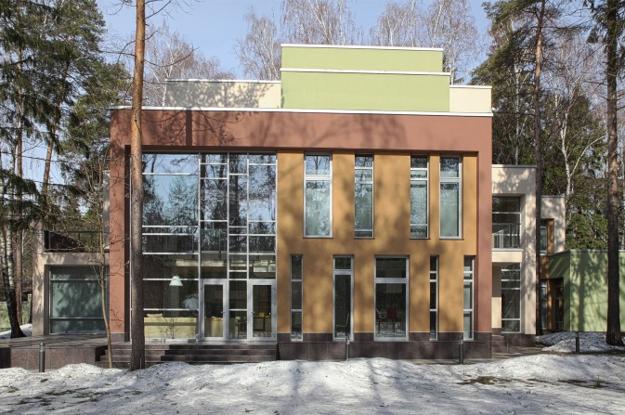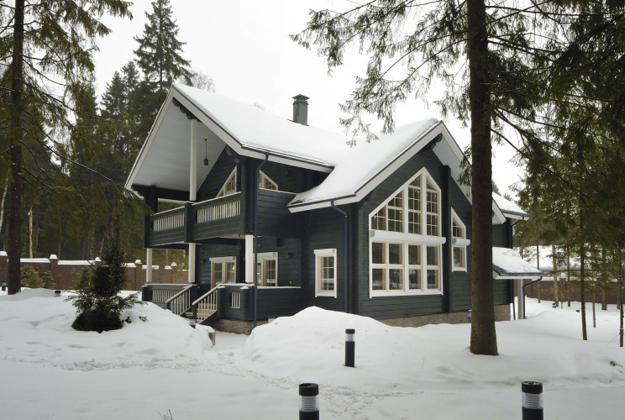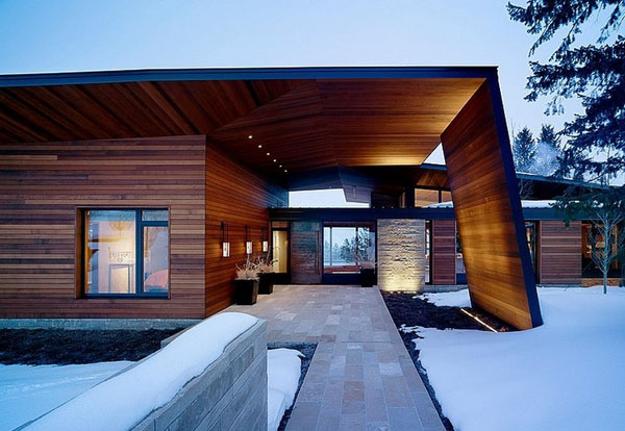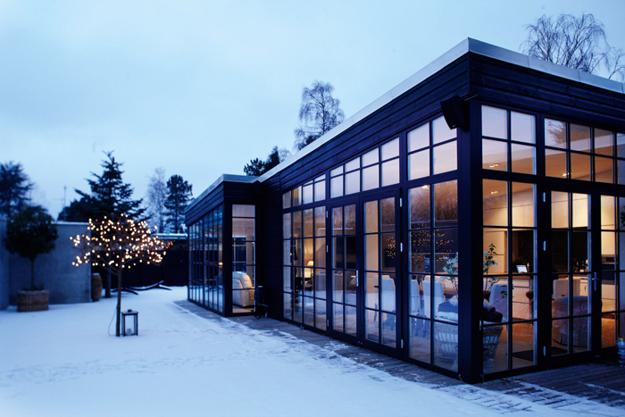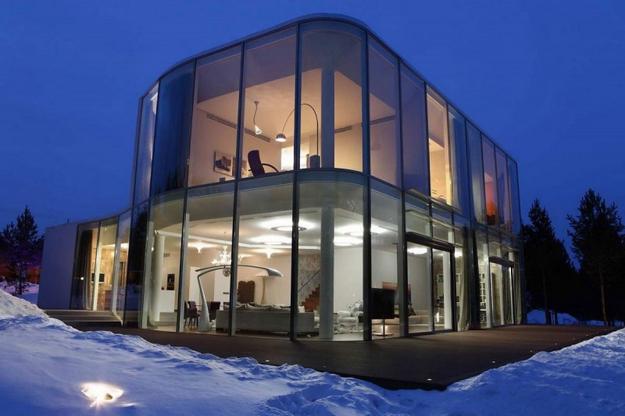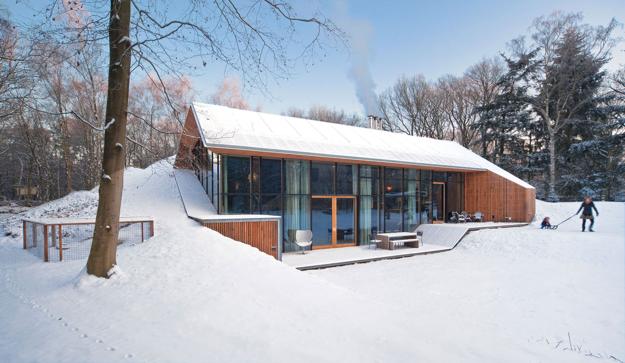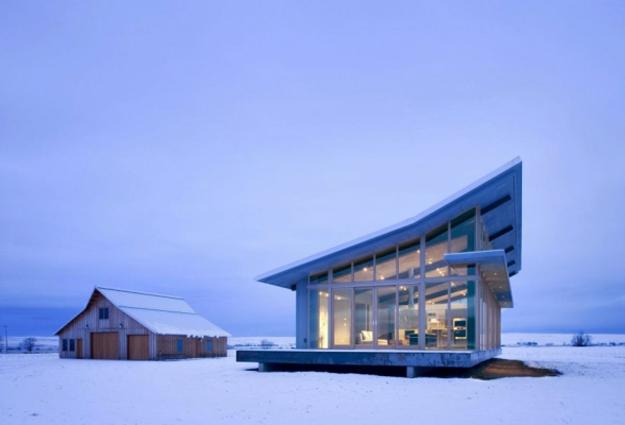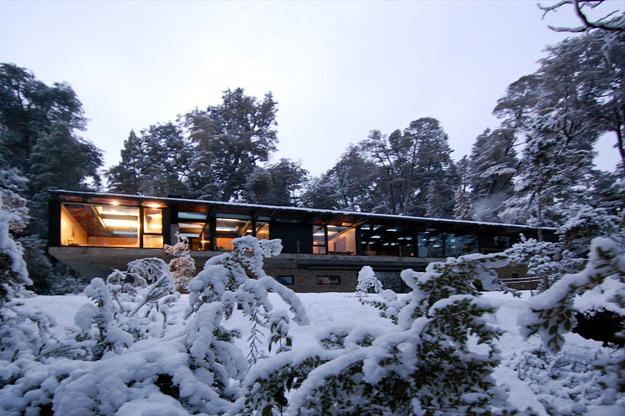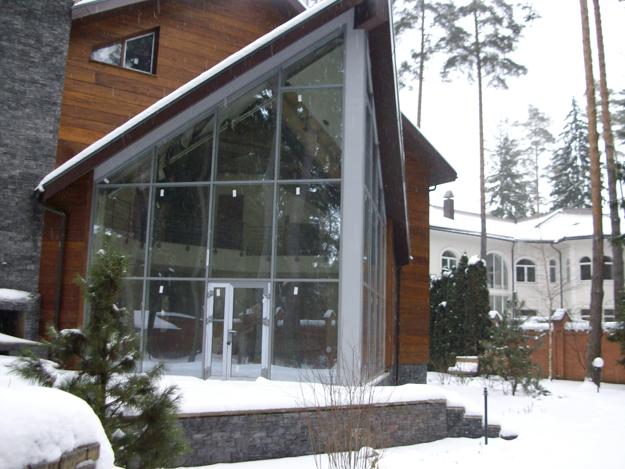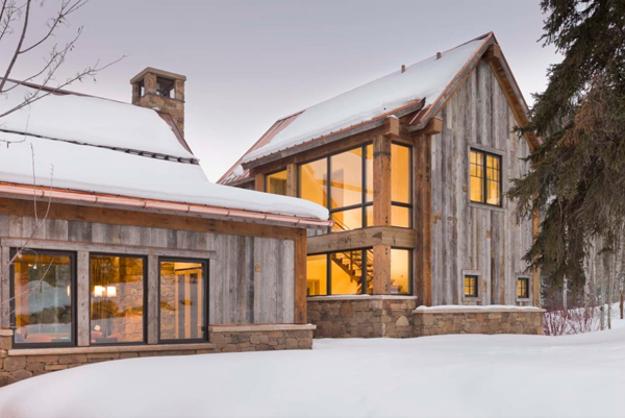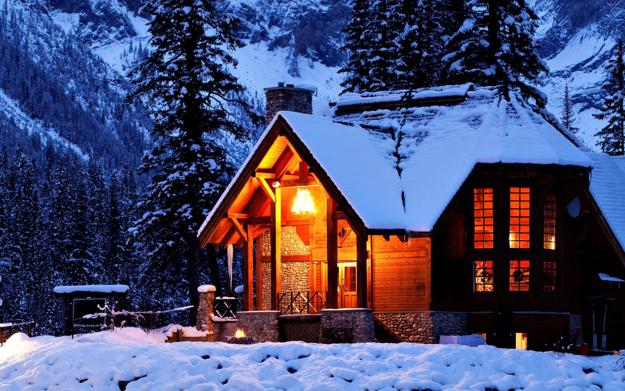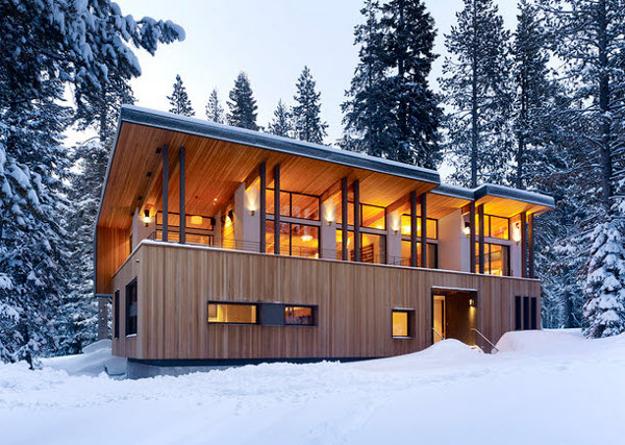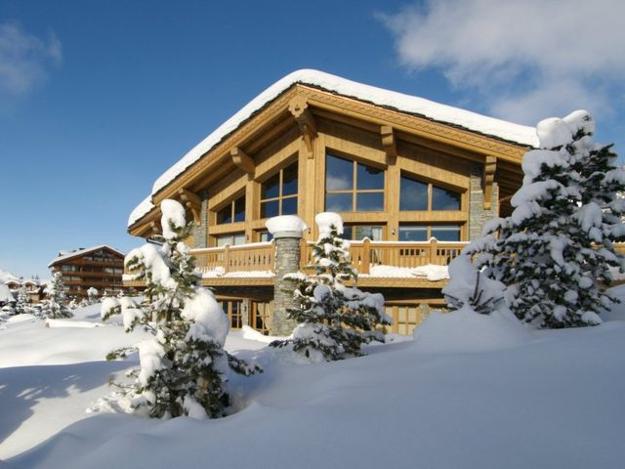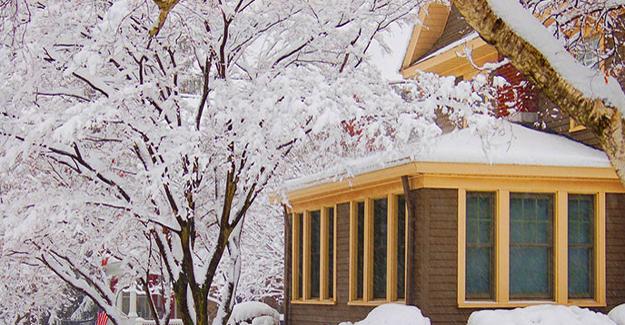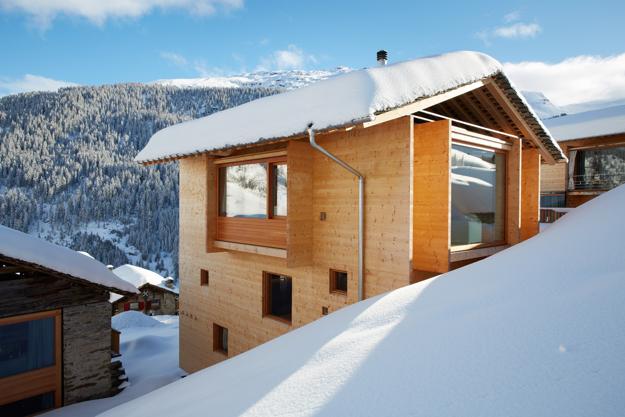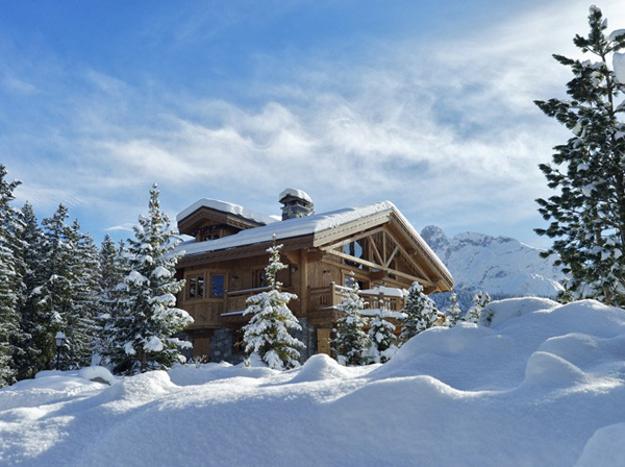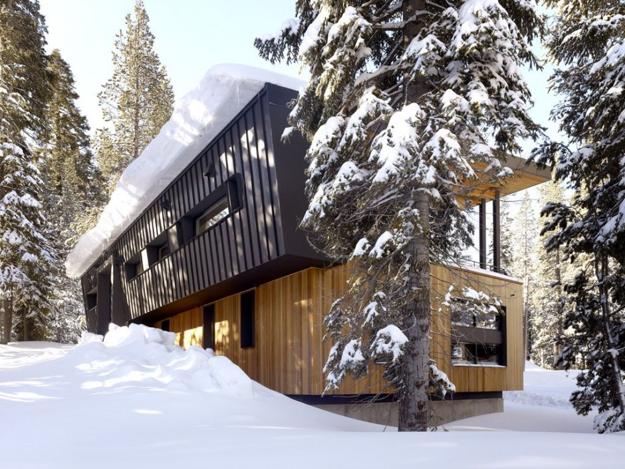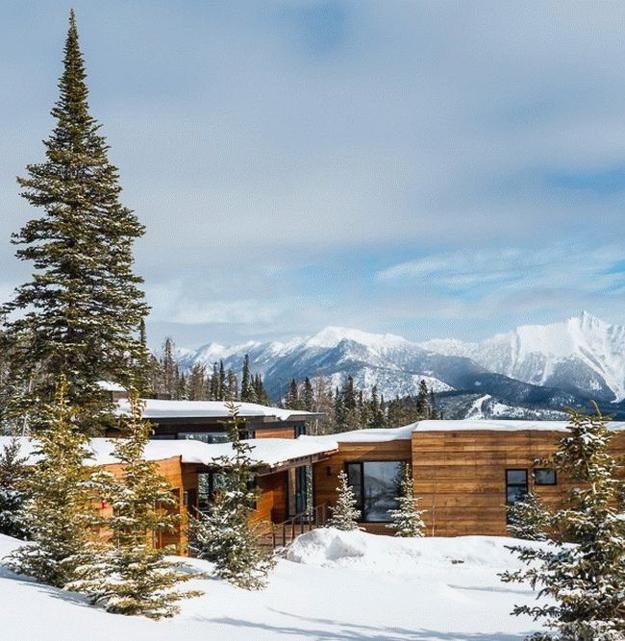 Red Creek House is built on the shores of the picturesque Peconic Bay in Long Island in California. The fabulous, luxurious...