Charming Flower Pot Producing Rain Drops to Water Plants and Flowers
---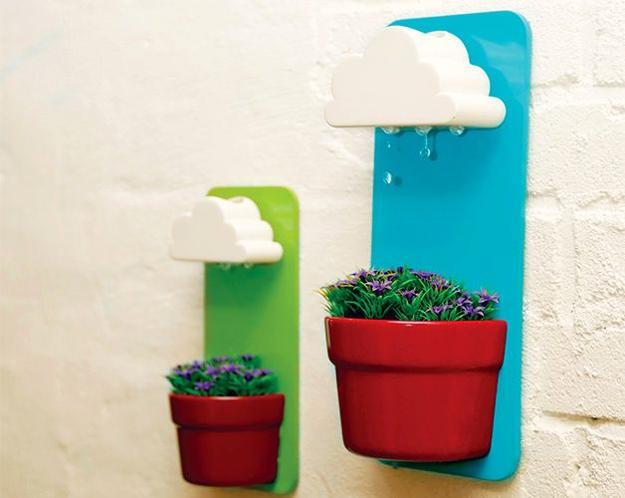 Self watering, wall mounted planters
Rainy Pot is a charming flower pot that evokes positive emotions and makes everyone smile. It looks like an ordinary planter, which can be mounted on the wall, and can be used as a Green home decoration. A wonderful detail, a cloud above the wall-mounted planter, makes this flower pot design look interesting and innovative.
A white cloud produces rain drops to water green plants and flowers, and create a pretty, unique and beautiful accent for wall decoration. Perfect for any, interior and exterior wall decorating, this flower pot makes living spaces appear cozy, eco friendly and inviting.
Flowering plants and green plants in attractive pots are fantastic home decorations. Ideal for room decor in eco style, they fill home interiors and outdoor rooms with a pleasant atmosphere. Green plants and flowers are gorgeous home decorations that create beautiful and comfortable living spaces.
20 ways to recycle shoes for planters, cheap decorations and backyard ideas
22 space saving hanging planter designs for decorating small spaces
Rainy flower pot design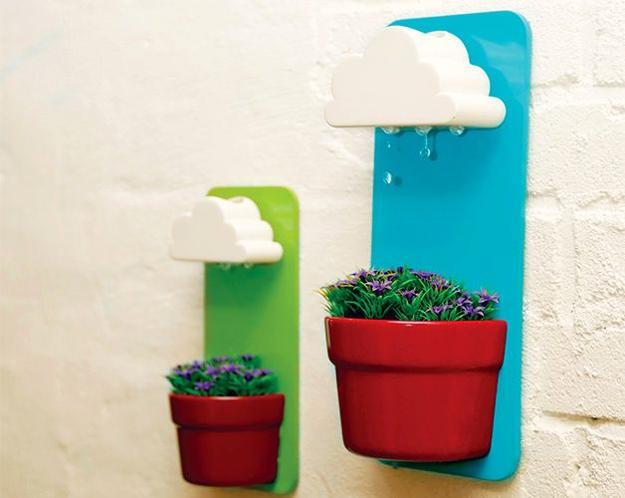 Watering plants is an important part of designing spectacular, lush green areas. Potted plants will feel great in these flower pots with a cloud that produces rain drops for watering them while creating sdperfect natural environment.
Small potted plants have small roots, so rain drops from the cloud are ideal watering conditions. The pot cloud maximizes watering process and allow potted plants grow healthy and happy.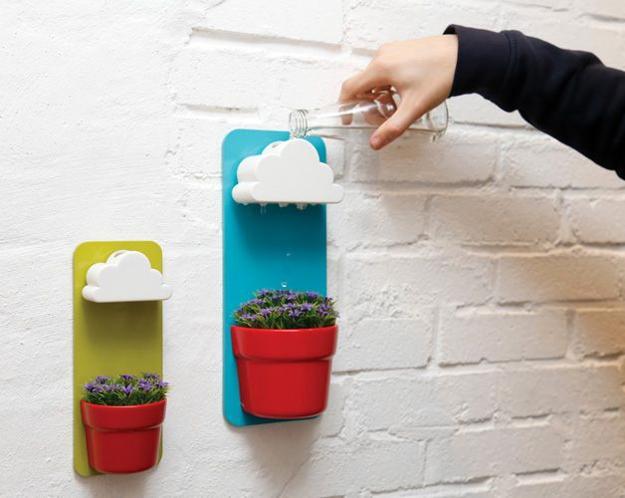 Fill the cloud with a glass of water and let rain drops to water your plant and refresh its leaves. Small rain drops help the soil to stay wet and oxygenated, and plants look lush and beautiful.
DIY backyard ideas turning metal wire into planters and garden decorations
Unusual planters for backyard and balcony decorating
Functional and practical, this flower pot design idea creates a fantastic wall decoration, adding charm and style to home interiors and outdoor living spaces. Your favorite green plants and flowers will look beautiful, regularly enjoying rain drops.

Handmade birdhouses and bird feeders are beautiful things to have around your home and in local parks. Wooden enclosures are eco-friendly...