Contemporary Home Design Featuring Stunning Wood and Glass Interiors with Forest Views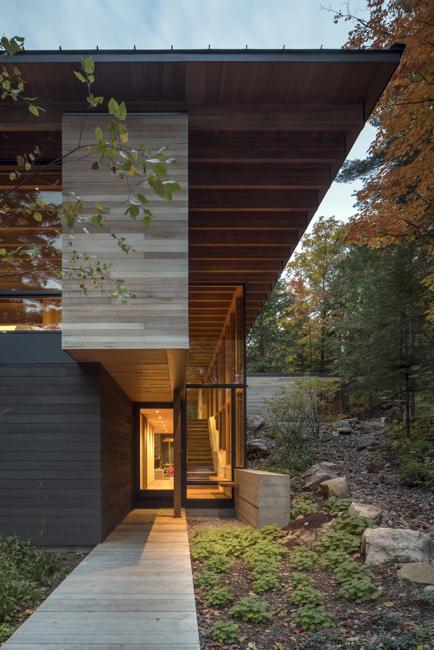 Front door, wooden house design
Bear Stand house design features dramatic wood interiors, exterior, and outdoor living spaces. Surrounded by mature trees, the modern house offers warm and beautiful home interiors with panoramic views of mature trees. Located in Canada, three hours northeast of Toronto, Ontario, the house is a spectacular work by Bohlin Grauman Miller and Bohlin Cywinski Jackson.
This beautiful, comfortable, and luxurious vacation home neatly sits on the site along the lake shore. Surrounded by dense natural forest the house is a lovely retreat in the woods. The house exterior design harmoniously blends with the landscape, connecting home interiors and outdoors and merging the living spaces with nature due to large window designs and wood structural elements.
Wooden house, design with modern interiors accentuated by red accents
Creative interior design in rustic style

Gorgeous house exterior design features attractive details. Modern interiors are comfortable, bright, and warm. The entrance hall is dissolving the boundary between the wood and modern home interiors. The living room design features beautiful glass wall elements. The house is maximally glazed bringing plenty of natural light into home interiors and offering attractive views from every room.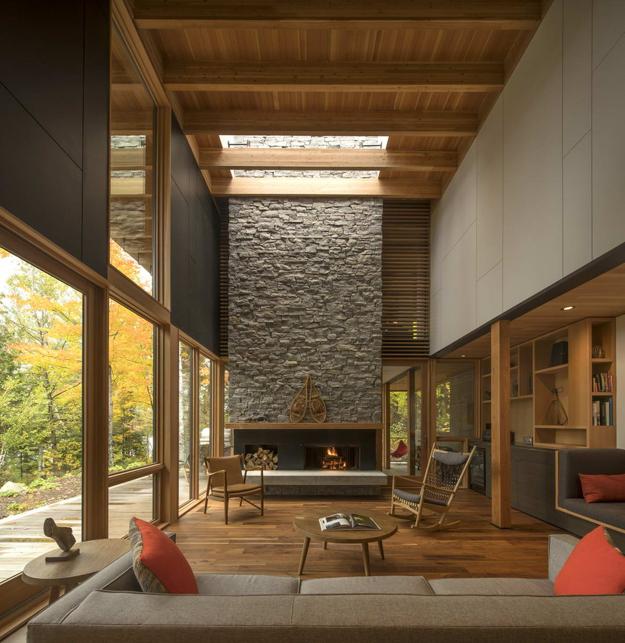 Wood is the primary material of the house design. It connects the home interiors and house exterior in the most harmonious way. Large glass sections, open wooden architectural elements, and the spectacular stone fireplace design give the unique character to this modern house.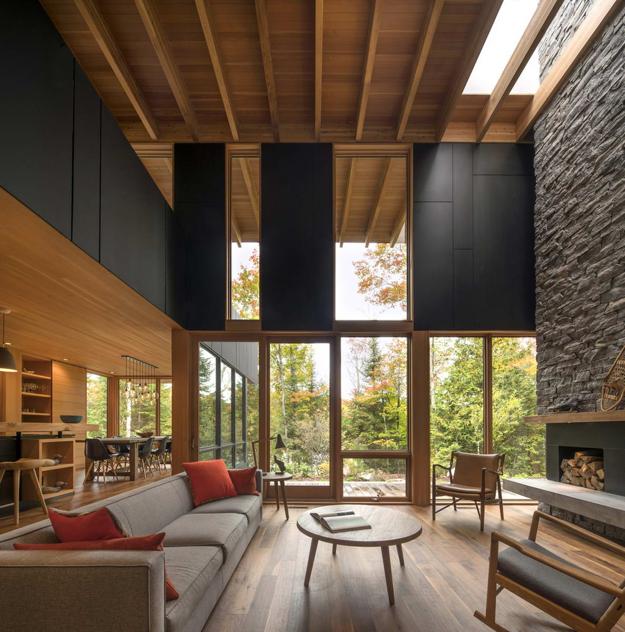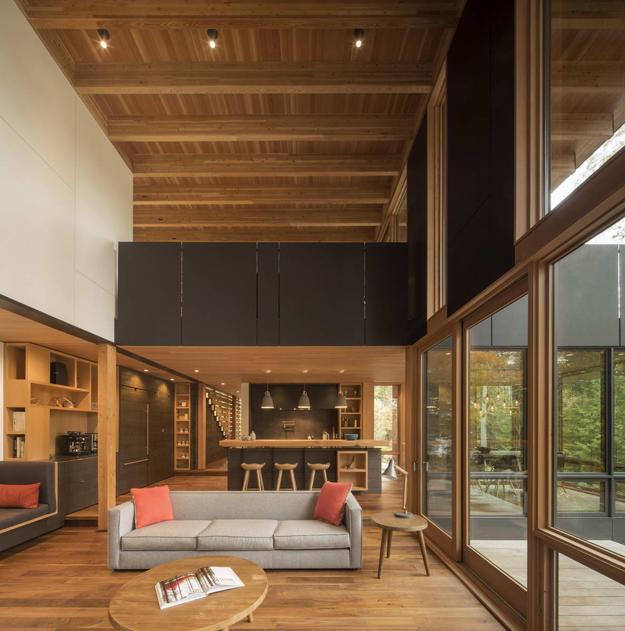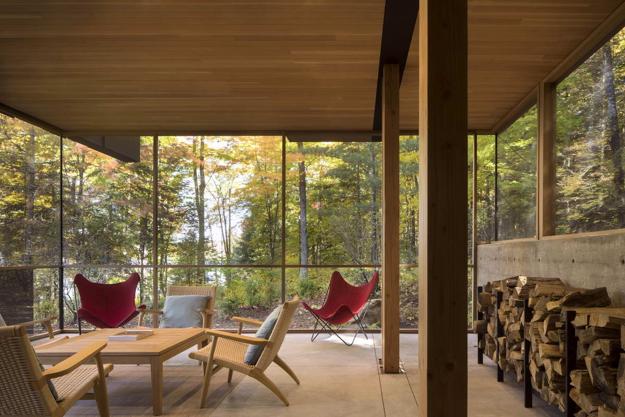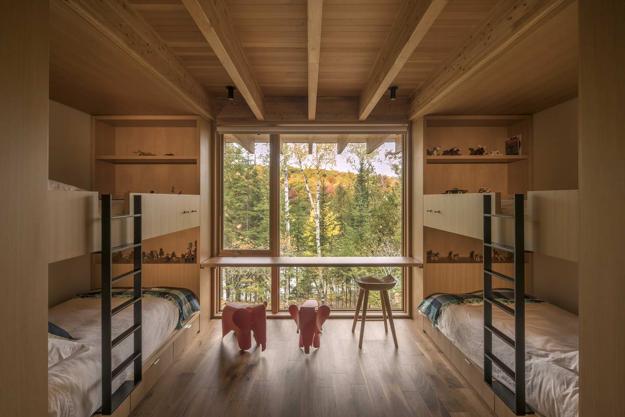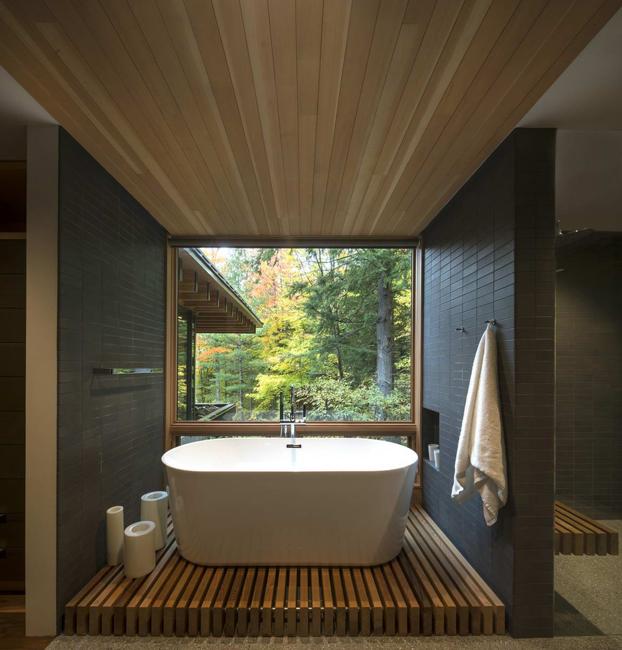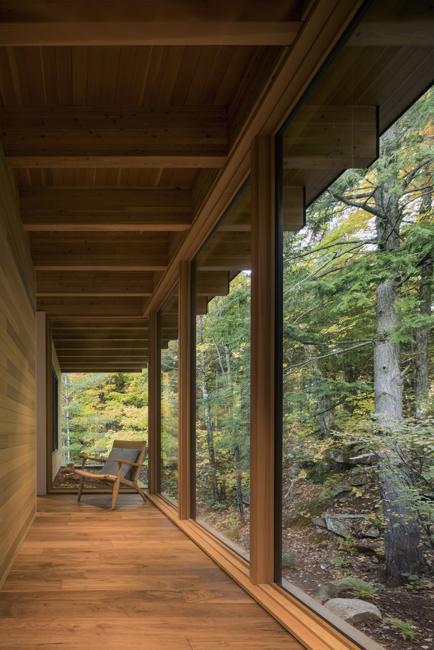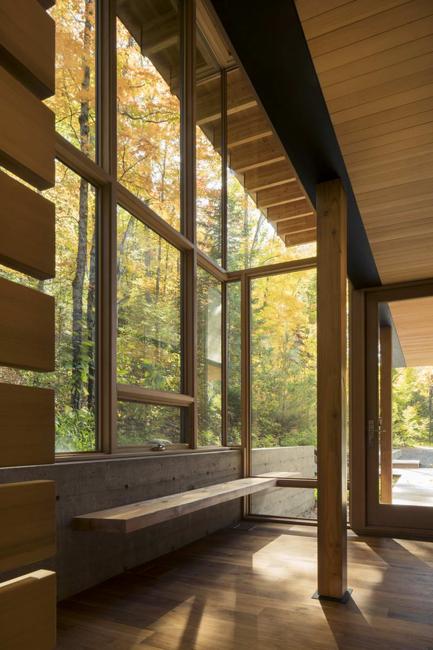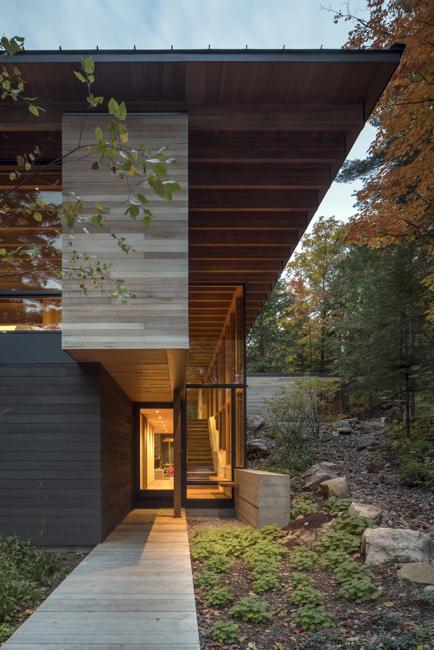 A house without a roof is in California. The house design is envisioned by Craig Steely Architecture and provides beautiful outdoor...