Pizza Perfect Miniature Oven for Traditional Meals Made in Contemporary Kitchens

Green Design Ideas

Kitchen Ideas

Lights Appliances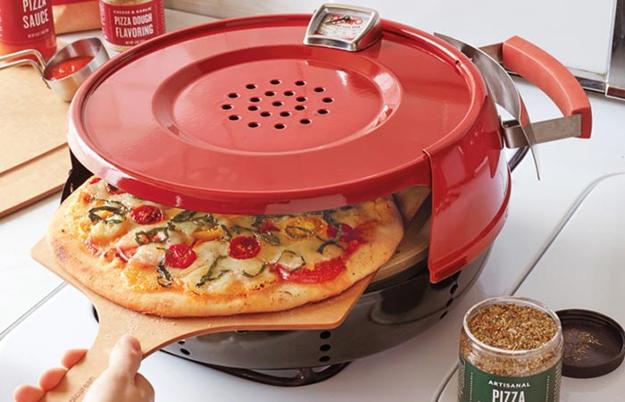 Small pizza oven design for contemporary kitchens
contemporary kitchen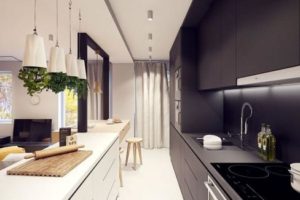 Traditional ways of cooking blend with space-saving solutions in contemporary kitchens to find a comfortable and quick way of making healthy meals. Bringing the distinctive old style of cooking and baking into modern homes creates better kitchens, improve contemporary lifestyle and strengthen health. The Pizzeria Pronto Stovetop Pizza Oven from Pizzacraft, www.pizzacraft.com/, is a space-saving kitchen appliance which can turn any gas range into a pizza oven and transform your modern kitchen into a traditional Italian pizzeria.
Portable, convenient, and practical, the contemporary kitchen appliance allows baking hot, delicious, traditional pizzas in just minutes. Lushome presents this handy design, perfect for outdoor and indoor pizza-making. The small kitchen appliance is a smart way to cook handmade pies also.
The small kitchen oven is easy to use. Just place the oven on top of your burner and turn it on. Pizza lovers will be pleased by the result. The space-saving, attractive, easy-to-store appliance is ideal for small kitchens. It is amazing how fast the oven can bake pizzas while adding fun and excitement to pizza parties.
Retro kitchen design, vintage stoves for modern kitchens in retro styles
Innovative kitchen appliances, contemporary design ideas
Space saving ideas for small kitchens, small kitchen appliance design
Small pizza oven for modern kitchens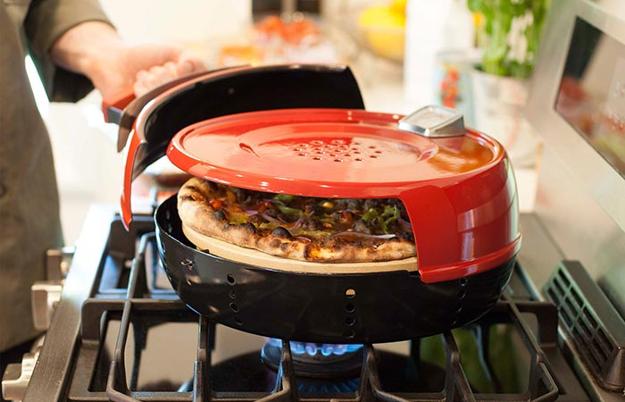 With heat-efficient design, the small kitchen oven traps and reflects heat to harness the power of your gas range, creating an optimal cooking environment up to 600°F. The small kitchen appliance that makes delicious meals is a great addition to Green kitchen designs.
Dual round stones absorb the direct heat from the flame and redistribute it evenly, eliminating hot spots and allowing to bake perfect pizzas and pies. The built-in thermometer lets you know when it's time to cook, and the moisture vent on the top prevents your pizza from becoming soggy.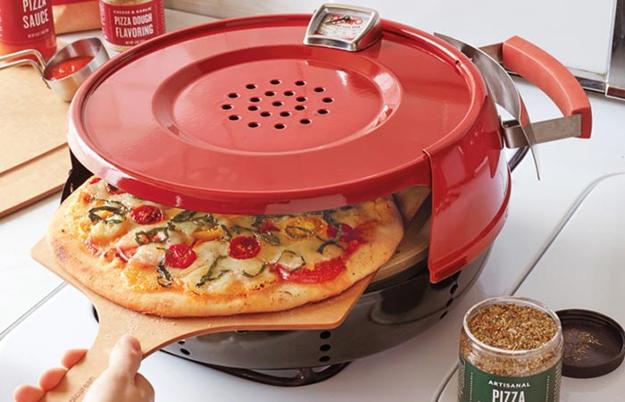 Accessories for the Stovetop Pizza Oven are sold as a set or individually. They allow personalizing and creating unique sets of the functional kitchen products. Also, the portable miniature oven makes a great gift which brings Italian traditions into your home and turns your kitchen into a pizzeria.
More from modern kitchens

From traditional ceramic tile designs to trendy wood-like, shiny metal, and mesmerizing glass, there is seemingly unlimited ways to brighten up...
and enjoy free articles sent to your inbox