Pendant Lighting Granny with Knitted Lamp Shades by Pudelskern, Modern Lighting Design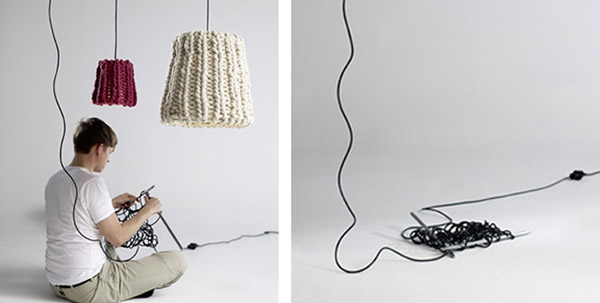 Pendant lighting with knitted lamp shades, modern lighting fixtures
DECORATING SMALL APARTMENTS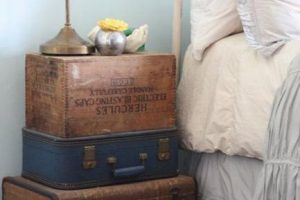 Pendant lighting with knitted lamp shades from designer team Pudelskern are perfect for winters that can be harsh with lots of snow. Pendant lighting with knitted lamps shades look warm, creating comfortable and cosy interiors.
Hanging lamps Granny is a direct response to the climatic challenges of cold winters with its long tradition of gatherings in living rooms around the fireplace, where grannies used to knit while telling stories. Granny pendant lighting is a reminiscence of childhood.
Knitted lamp shades for Granny pendant lighting is made of pure natural wool from sheep bred on green alpine pastures in the remote valleys of the Tyrol, the home of high quality handcrafted production rather than the industrial.
Pendant lighting fixtures, modern interior design trends
Unusual places for pendant lighting fixtures
Pendant lighting design with knitted lamp shades
Each hanging lamp shade can be tracked back to the flock where the wool came from. Intervention at different stages of the cycle has refined the existing products and new products were developed from half-finished natural materials.
Made of fire retardant wool, Granny pendant lighting features thick woollen threads, used to produce a raw yet cosy surface. The threads are produced by a family business in the Tyrol, with each hanhinh lamp shade hand-knitted by a collective of home-based workers in the Netherlands.
A natural treatment is applied, making the wool flame resistant and  resistant to moth and mite infestation modern lamp shades. Designers from Pudelskern revive centuries of cultural history and shape them into new forms of modern lighting. A rough and impressive landscape is woven into modern lighting fixtures, creating living objects.
Modern lighting fixtures are available from Casamania, www.casamania.it/ in rasberry and off-white (ecru) colors. Large hanging lamp shades are 37,5 cm or 15 inches in diameter, small pendant lamp shades are 17.7 cm or 7 inches in diameter.
Modern lighting fixtures, top 10 contemporary lighting design trends
Pendant light fixtures made of corrugated paper, contemporary lighting design from Graypants
About the lamp shades designers
Pudelskern is a design team from Innsbruck. Pudelskern calls itself a Space Agency, dealing with the allocation and use of space, the core of their work, as well as product designers or as interior planners. The three agents from Pudelskern work together since 2006 and their list of works includes a project of a space ship for the European Space Agency.
Different inspiration also comes from different backgrounds of the members of Pudelskern,  two studied architecture and one is a trained carpenter and designer.  The products of Pudelskern range from plastic objects to modern lighting fixtures and furniture made of wool . The studio designs interiors of clubs and flats. In all their works a playful energy can be found, -'It's the love of life and the love for the world we are living  in, that drives us to search for new designs. Modern lighting fixtures, furniture and interior design should try to make the world a bit better.'
Lamp shades by amateur knitting and crochet enthusiasts

Here are great ideas for kids toys storage and wall decoration with small cars that everyone would love. DIY organizers, like...