Modern Kitchen Sinks Adding Decorative Accents to Functional Kitchen Design

Interior Design Ideas

Kitchen Ideas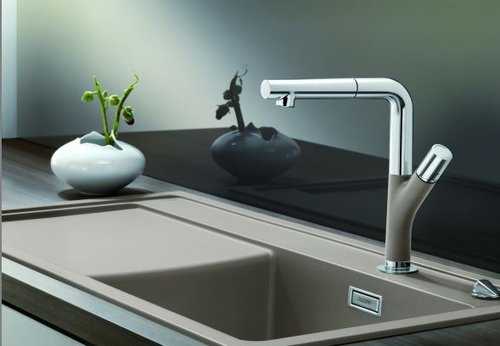 kitchen trends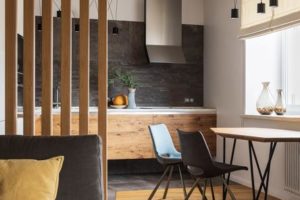 Kitchen sinks are not only functional elements of modern kitchen design but real decorations which can define the style and brighten up kitchen interiors. Original and beautiful kitchen sinks in various style, materials, sizes, and shapes add elegant and unique decorative accents to the modern homes, define the kitchen style and make space look stylish. Lushome shares a collection of modern kitchen sinks in various shapes to help select the best sink for your kitchen interior.
A great kitchen sink makes a statement. A modern sink improves the entire kitchen design, bringing a traditional or contemporary material into your home. A familiar or original shape and exciting or calming neutral color allow to personalize kitchen interiors and make modern kitchens look not only functional but elegant and stylish.
Traditional kitchen sink shapes are timelessly elegant choices for kitchen designs. Unusual contemporary designs and new materials change the spaces offering creative and fresh ideas for these functional pieces. Design trends constantly evolve bringing innovative shapes of kitchen sinks, blending the vintage style with new technologies to create unique kitchen design with personality.
Modern kitchen design trends, redesigning kitchen interiors
Modern kitchens, five bright kitchen design trends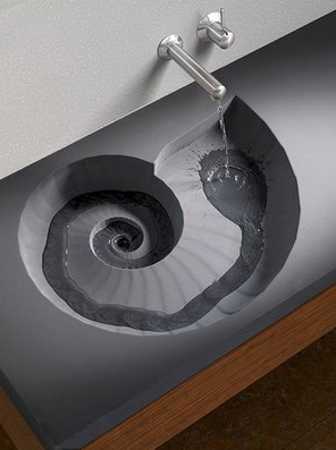 Modern kitchen sinks shapes
Unusual sink shapes can be inspired by nature. Drop-like and river-shaped sinks, egg or sea shell-shaped designs are new trends which allow personalizing modern kitchen interiors. Traditional kitchen sinks with two or three basins and sinks in vintage style are other design trends that bring a universal appeal into modern kitchens while blending functionality with a unique and attractive look of creative basins. Free shaped kitchen sinks showcase fresh design ideas that can complement a broad range of kitchen styles.  Narrow saddle and elegant, wave-like sinks create a distinctive look while minimizing splashing and water runoff.
Modern kitchen sinks materials
Modern sink materials offer wonderful choices for beautiful kitchen design. Traditional and contemporary materials can suit any taste and match any kitchen design style. From natural stone to metal and concrete, modern kitchen sinks make wonderful decorations that enrich the spaces. An original shape of a kitchen sink and a beautiful color that match your kitchen design are fantastic for modern interior design and decorating.
Copper sinks in retro styles and natural stone sinks, ceramic or enameled metal sinks are perfect for country style kitchen design. New materials, unexpected materials combinations, unusual colors and the original kitchen sink shapes are ideal for high-tech and contemporary kitchen designs.
Contemporary kitchens, five models Skyline from Snaidero
Minimal kitchen, modern kitchen design in minimalist style
Stainless steel and stone kitchen sinks bring a sleek, contemporary look into modern kitchens. Concrete sinks add a touch of industrial style to contemporary interiors. Crafted from durable 18-gauge stainless steel kitchen sinks feature slightly curved corners which are great for easy cleaning and maintaining a crisp, fresh and beautiful look.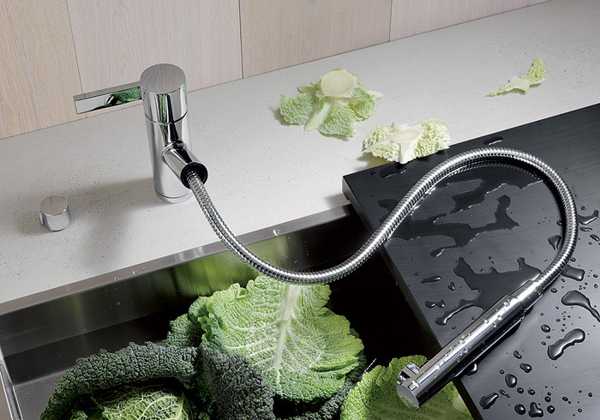 A gorgeous stone sink or concrete sink makes a bold design statement. Created of 80 percent quartz stone, durable and beautiful, stone sinks are stain and impact resistant. These features increase home values and add a contemporary feel to kitchen interiors. Stone, concrete, and metal are fabulous sink materials offering excellent choices for comfortable modern kitchens.
Kitchen decorating and design trends
Organic design, modern kitchen design ideas
An integrated quartz sink is made from one piece of an attractive and unusual material. It blends perfectly with a countertop and creates a flawless, elegant and modern kitchen design. These sinks are available in many different colors, shapes and sizes. They are scratch, stain and heat resistant.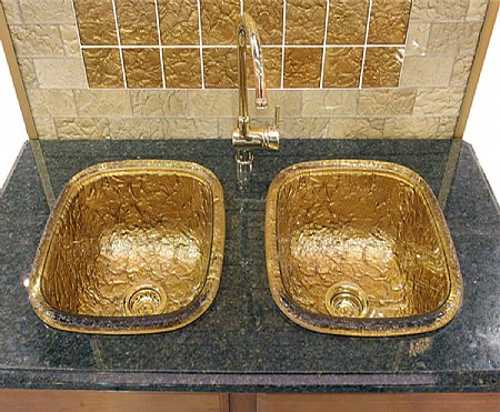 Luxurious copper sinks add a majestic color to modern kitchen design, bringing unique shapes and the exclusive material into kitchen interiors. Designed from copper and then finished in satin nickel, a copper sink looks fabulous, stylish and luxurious.  This functional work-of-art is worth its high price if you can afford to add the expensive and exquisite fixture to your kitchen.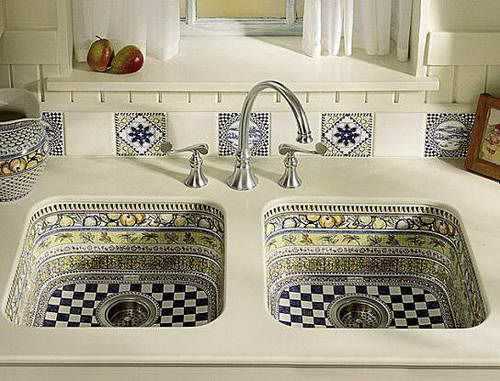 Whether your kitchen is large or small, sinks are an essential element of kitchen design. They come in a wide range of styles, shapes, sizes, and materials. Modern sinks are durable, practical and beautiful. They can meet your budget and taste while perfectly matching the existing kitchen design. Matching faucets and original accessories in matching styles create a light and continuous look. A modern sink in an unusual shape or style, a matching colander, and a cutting board create a functional and beautiful set for a kitchen working zone, improve the functionality of the kitchen design and add a modern vibe to the kitchen interior.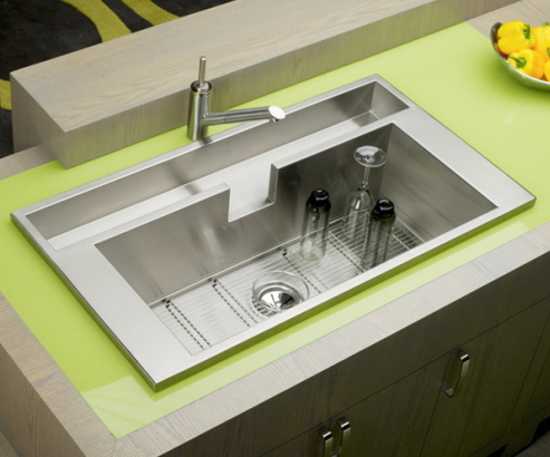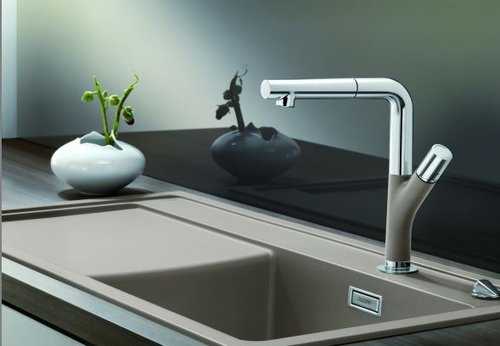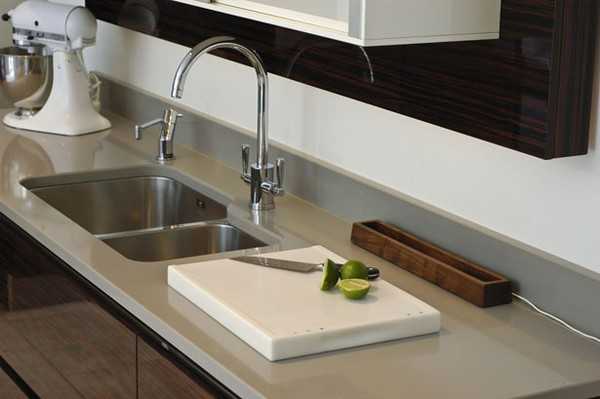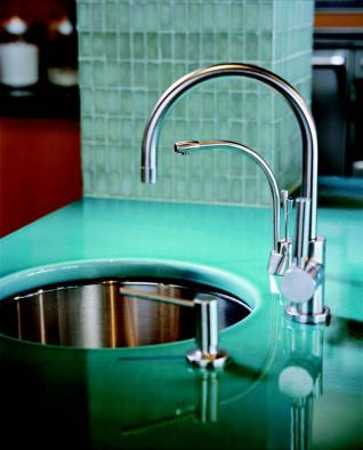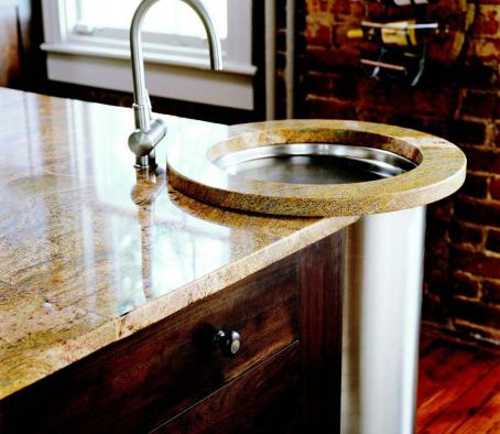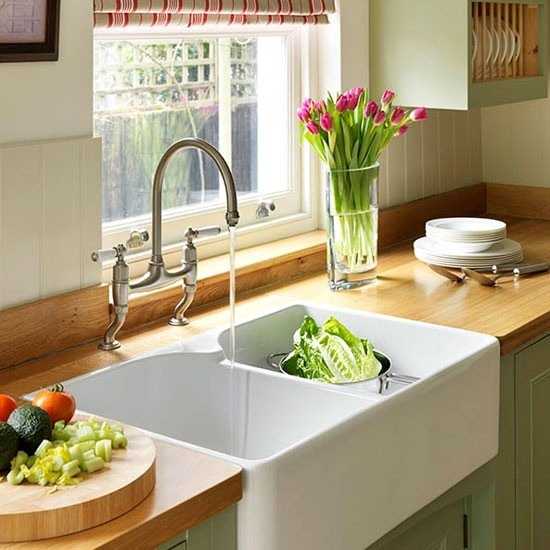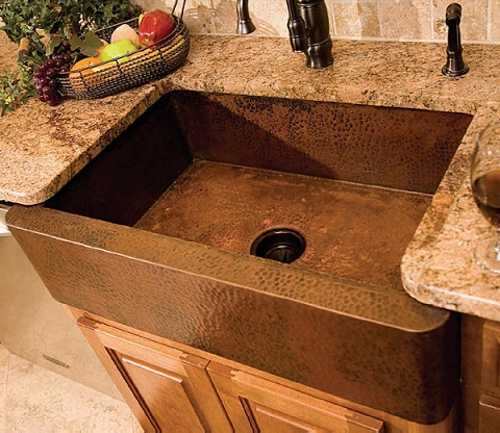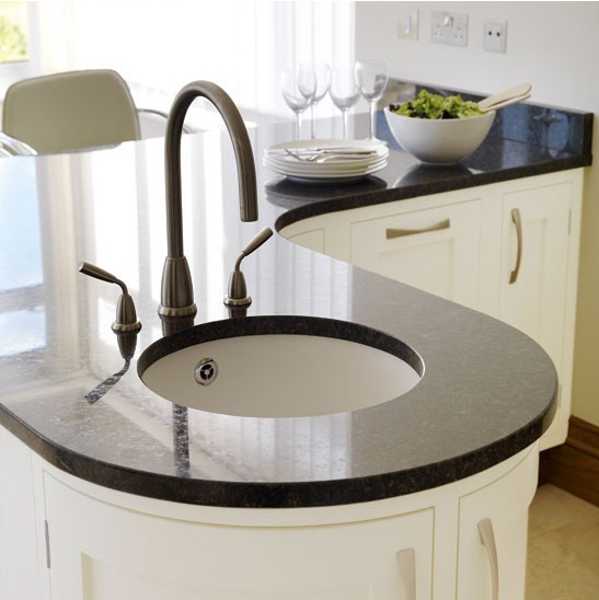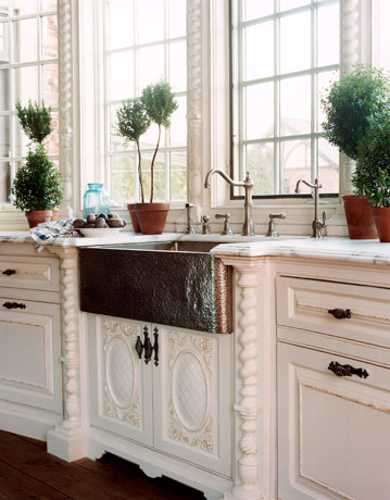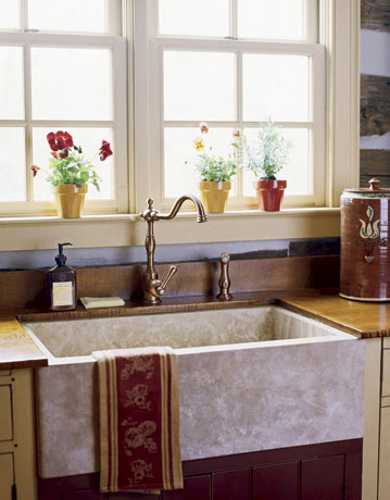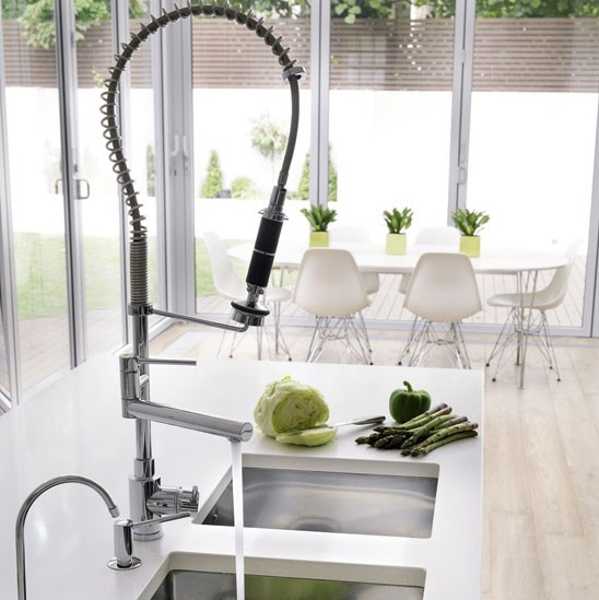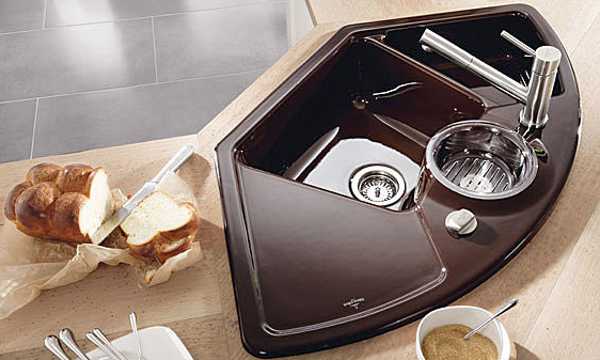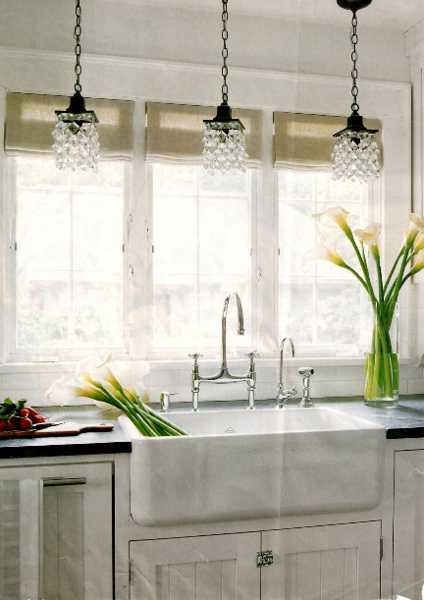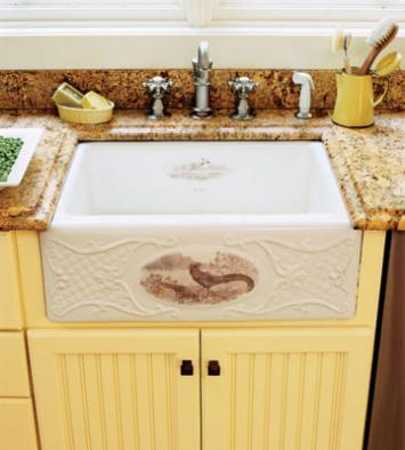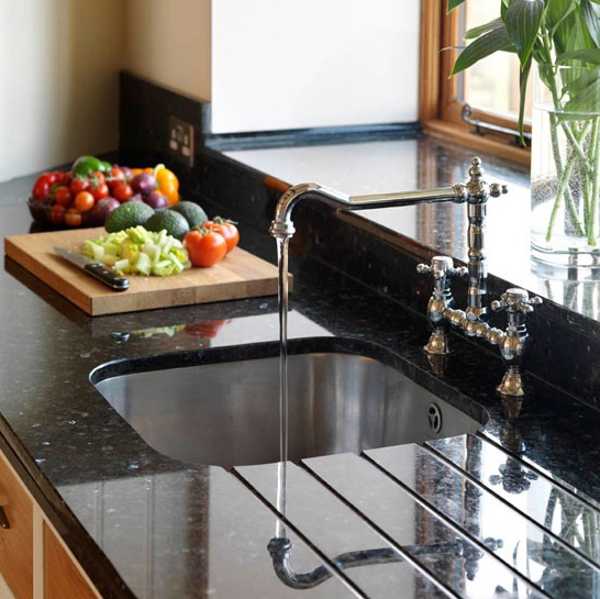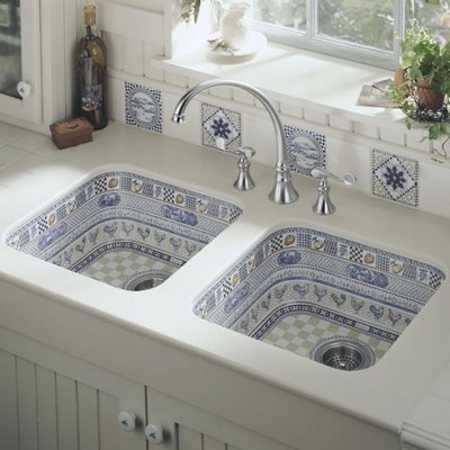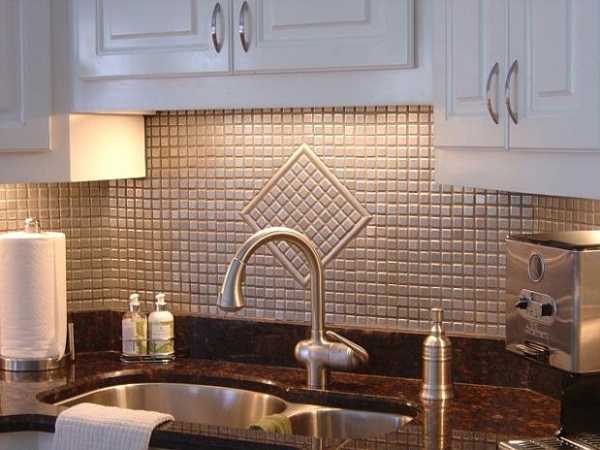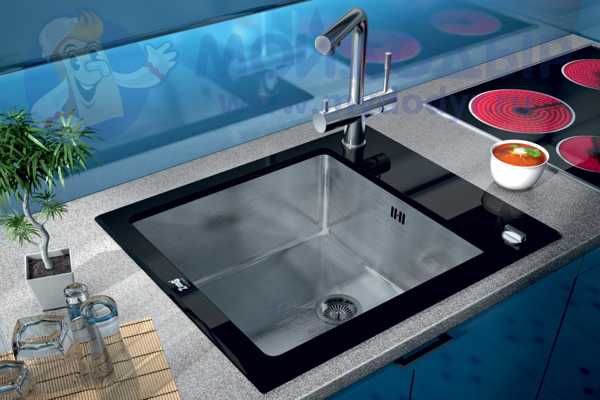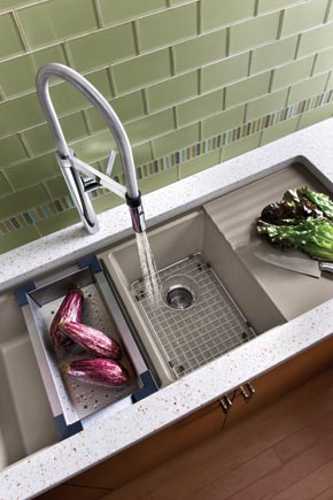 More from modern kitchens

From traditional ceramic tile designs to trendy wood-like, shiny metal, and mesmerizing glass, there is seemingly unlimited ways to brighten up...
and enjoy free articles sent to your inbox