Modular Hood Lamp Blending Flexibility into Modern Lighting Design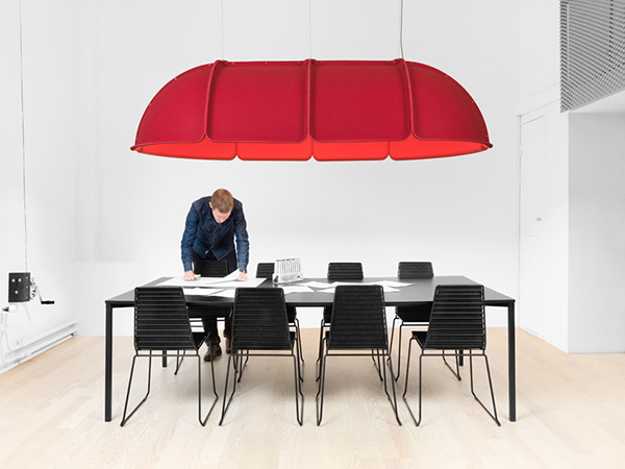 Hood-shaped modular lamp shades for flexible and stylish interior design
DECORATING SMALL APARTMENTS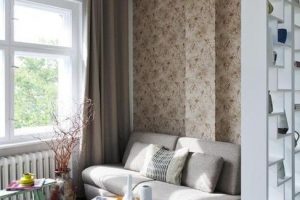 The Modular Hood Lamp is a creative, playful and unique lighting design demonstrating Scandinavian functionality, originality and contemporary style. Designers from Swedish studio Form us with love developed a system that allows to experiment, adjust and change a modular lighting fixture, and personalize interior design.
The modular lighting fixtures are easy to assemble and can be adapted to any room design, bringing contemporary flair and bold color into modern interiors. The elegant simplicity and creative lighting design allows to make rooms look fresh, unusual and very stylish. The lamp shades are designed for visual comfort, and excellent for home office design, dining room decorating or creating beautiful open areas.
Elegance and comfort are mixed into unique, impressive and functional modern lighting fixture, designed with love. The large size and bright color of the lamp shades by Form us with love, www.formuswithlove.se/ make the lamps very decorative, and help create stunning centerpieces that grab the attention.
Modular lighting fixtures with hood-shaped lamp shades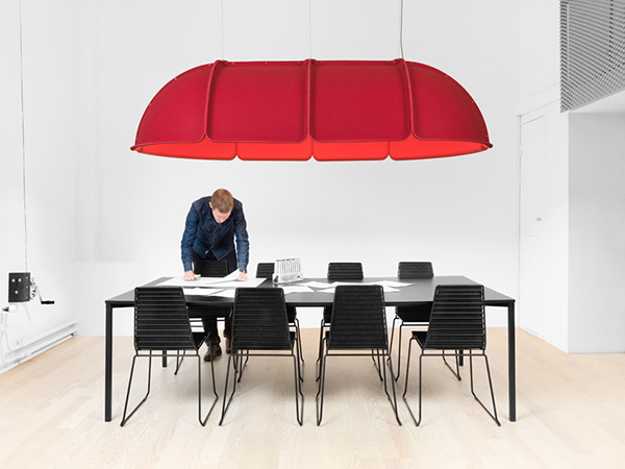 Open areas provide the ultimate flexibility, and these gorgeous lighting fixtures help add coziness and aesthetic appeal to open living spaces. Offices and open living spaces with lighting fixtures that look like bright hoods will look more attractive and comfortable.
The hood-shaped lamp shades symbolize the shelter, evoking positive emotions and a sense of safety. Hoods shaped lamp shades in cheerful or neutral color is a nice way to create functional and intimate interior design and make people feel protected.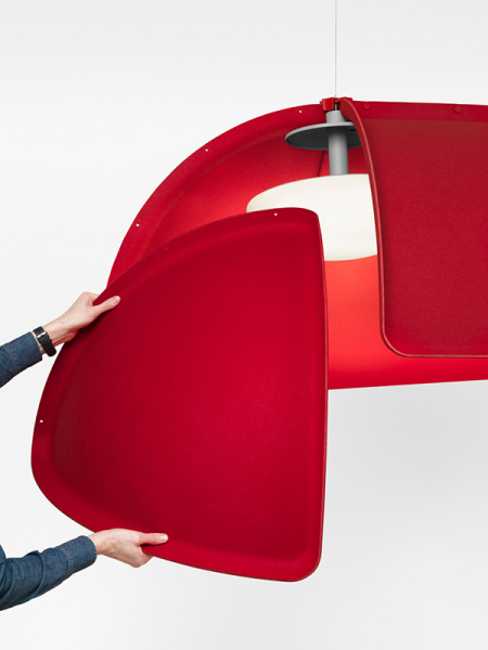 Unique lighting fixtures
Unique lighting fixtures with handmade paper lamp shades
Hood-shaped wool lamp shade for Gudpaka Lamp, unique lighting design idea
DIY lighting fixtures with raw linen lamp shades, craft ideas for interior decorating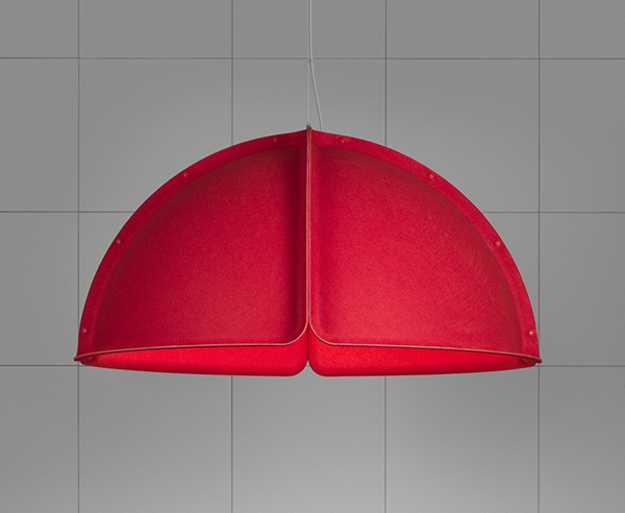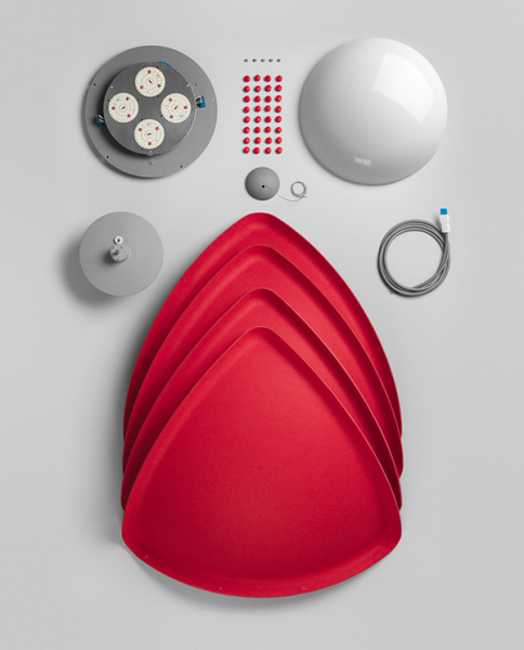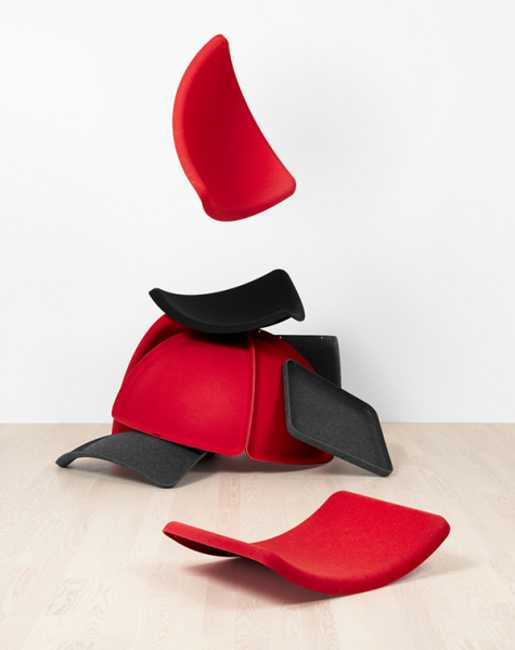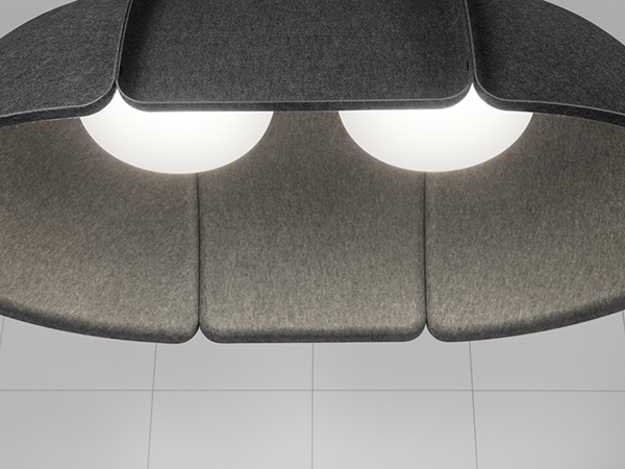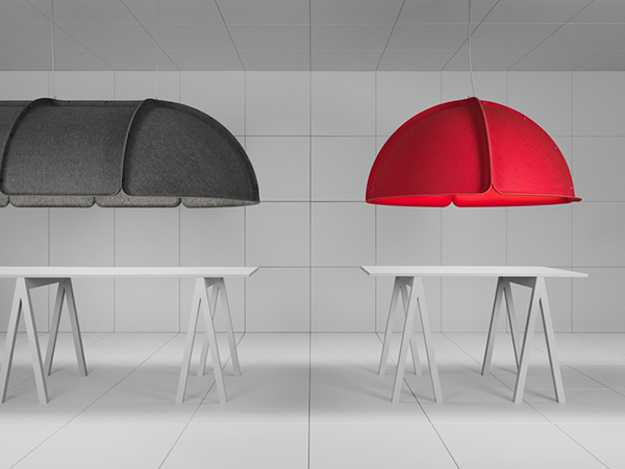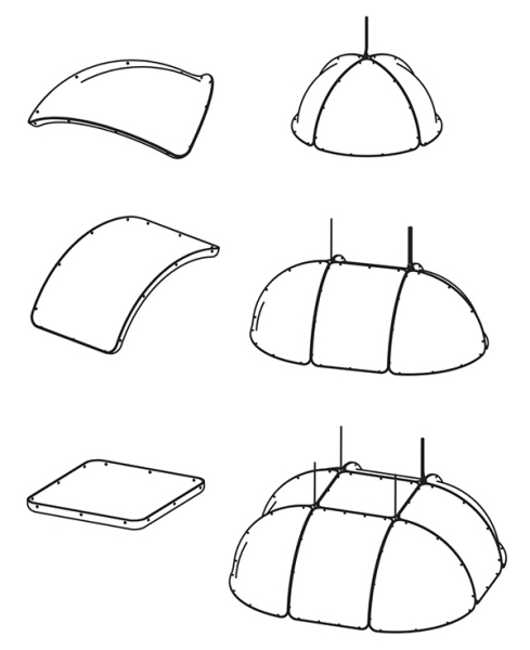 More from decorative accessories

Bright home interiors and amazing views of the ocean make this beach house a dream place. Large windows, light, neutral room...