Wool Lamp Shade for Gudpaka Lamp, Unique Lighting Design Ideas

Decorating Ideas

Lights Appliances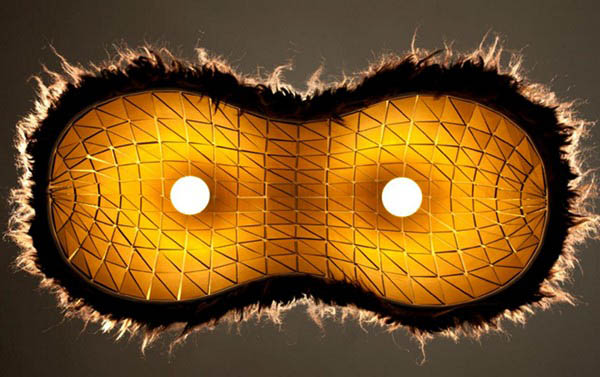 lighting fixtures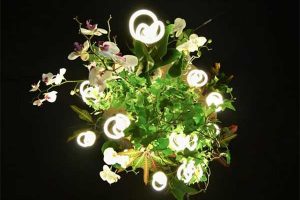 A unique lighting design idea for making lamp shades of alpaca wool came from Chilian design studio Great Things to People, gt2P. Gudpaka Lamp design with a furry wool lamp shade, made of Chilean alpaca wool in brown color, is an innovative lighting design idea.
Warm and cozy brown color and unique decorative material, selected for Gudpaka lamp shade, make this surprising lighting design look cute and charming.
Soft light, natural materials and comfortable Gudpaka Lamp design are excellent interior decorating ideas for cold winters. Guspaka lamp shades made of alpaca wool is a winter project, developed for D3 Talents exhibition that took place in Cologne in January.
Scarfy Lamps, creative contemporary lighting fixtures
Unusual places for pendant lighting fixtures
Alpaca wool lamp shade
Unique lighting design ideas from Great Things for People, alpaca wool lamp shades
100% pure and soft alpaca wool add unique flavor to contemporary ceiling lighting fixture, producing soft and warm, glowing light to make interior decorating feel cozier and more relaxing. Long silky alpaca wool is an excellent material for interior decorating with exclusive, comfortable and pleasant modern furniture, chic room decor accessories and organic lighting fixtures.
Surprising Gudpaka Lamp looks like two camel's humps or old hills, covered with bushes, grass or moss. This is the concept of Gudpaka lamp shades design. The combination of natural elements, that are inspired by plants and animals create pleasant, interesting and organic lighting design.
Beautiful pendant light with warm light and lamp shade made of natural wool
Soft light, smooth lines and round shapes, combined with natural decorative material, blend into beautiful, whimsical and stylish lighting fixture for modern interior decorating.
Contemporary lighting fixtures, modern interior decorating with shadows
Modern lighting ideas, charming shadows for room decorating
Functional and very decorative, contemporary lighting fixtures with attractive Gudpaka Lamp shades, made of alpaca wool, are perfect for creative interior decorating that celebrates organic design and natural materials, making home interiors more intimate, comfortable and warm.


Snowflakes are perfect Christmas decorations and eco gifts that you can make in an infinite variety of sizes and designs. White...
and enjoy free articles sent to your inbox