Modern Tableware Inspired by Sand Shapes that Pouring Water Creates

Dining Room

Green Design Ideas

Kitchen Ideas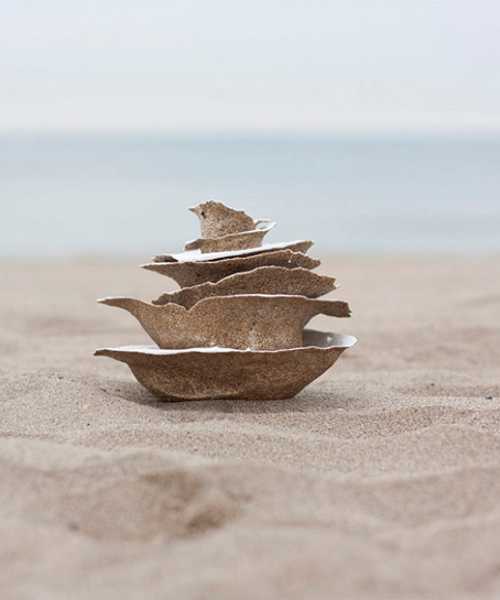 Bowls that defined by shapes pouring water creates on sand
eco friendly products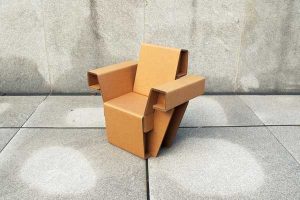 Modern tableware by Victor Castanera is amazing, impressive and ingeniously simple to make. Victor Castanera is a Barcelona-based designer, who has come up with an innovative and unusual tableware design idea. He makes plates, cups, bowls and trays of acrylic resin and sand in shapes that reflect shapes pouring water creates on sand.
His handmade tableware from Arsenicos collection looks interesting and amazing. Using just basic resources, and with no use of machinery, these modern tableware designs demonstrate spontaneously occurring forms. Each bowl is original, and the collection of modern tableware includes many different shapes and sizes.
The designer visualizes an alternative way of production, creating original modern tableware items that beautifully reflect natural processes and offering simple and elegant organic design.
Modern tableware trends for contemporary table setting
Eco friendly modern tableware design
Modern tableware design, reusable plate with disposable layers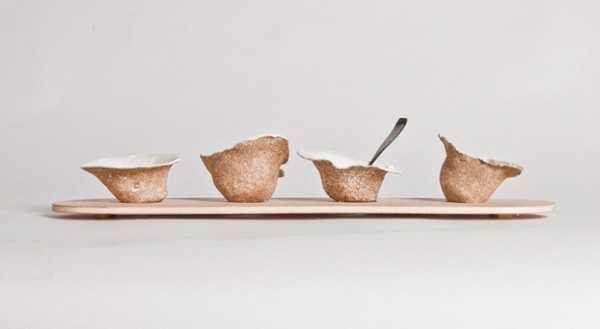 Taking advantage and leveraging nature in its simplest forms, producing useful everyday objects without damaging the natural environment in the process is a great green idea. No machines, no contamination, only necessary resources that needed to create the product are used.
Such green idea highlights this modern tableware collection and offers a better philosophy of natural production, supporting green living concepts and ideas of eco friendly products for eco homes.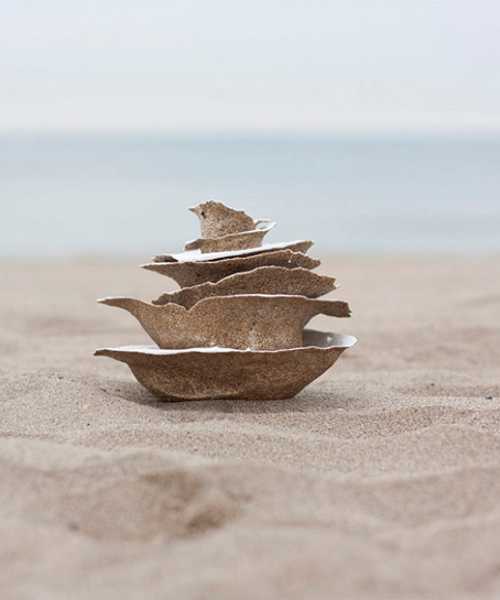 Areniscos tableware designs showcase the natural process of shaping the sand by pouring water. The designer makes sure to extract any residual corals, stones or anything that may damage and impact the mold. Then ecological acrylic resin is poured and it catalyzes with water , taking the shape of the volume.
Cartoccio collection of modern tableware and decorative home accessories
Artistic design ideas for table decoration, floating Earth Tray by Alessi
The final step is a subtle and delicate excavation in order to separate the sand from the tableware item. This simple process creates an organic tableware designs, – plates, cups, bowls and trays that are light and beautiful.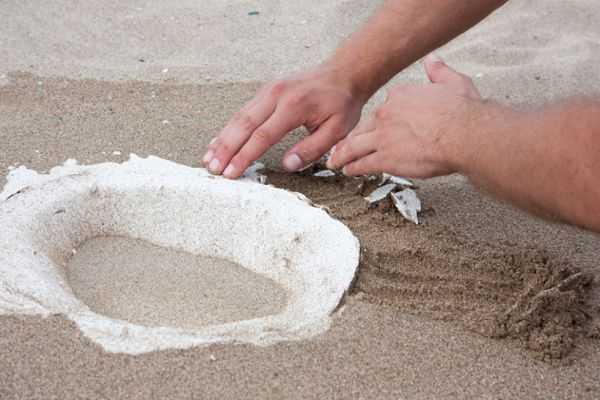 Images by Victor Castanera

What time is it? It's singing bird o'clock! This unique timepiece is bringing the fresh vibe into spring decorating, making elegant...
and enjoy free articles sent to your inbox