Modern Interior Design and Decor in Eclectic Style Showing Vivid Personality
---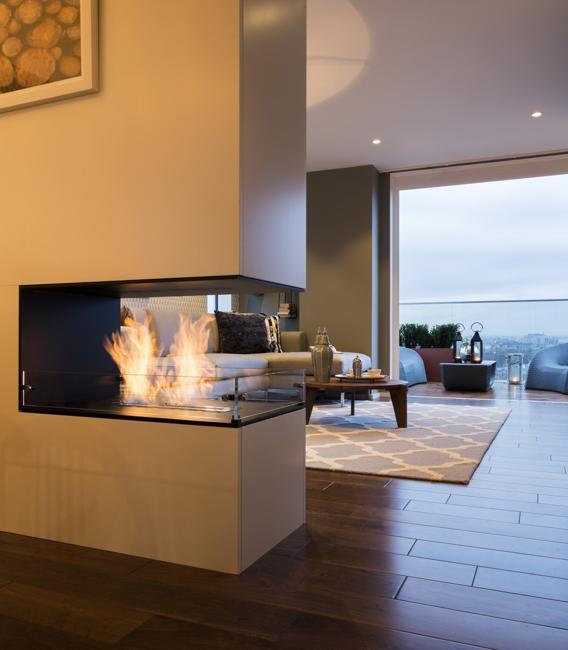 Dual sized fireplace design between living room and dining room
These beautiful modern interiors show off unique character, delight with creative decor ideas and bright color accents. Three bedroom duplex is located in London. Original works of art add artistic touch to modern interiors and create exclusive and luxurious living spaces.
Lushome presents this attractive project by Suna Interior Design, www.sunainteriordesign.com/ and provides some information. The modern living room is furnished with a leather chair, an upholstered sofa and wooden coffee table. Amazing artworks beautify home interiors and create wonderful centerpieces for interior decorating.
Modern interior design and decor in eclectic style is a creative blend of warm color shades, neutral colors and bright accents. Fabulous, attractive and modern wallpaper and artworks , various textures and room colors create stylish interior design and decor with unique personality.
Colorful interior design and decor in eclectic style turned an old farm house into a stylish modern home
Modern interior design and decor in eclectic style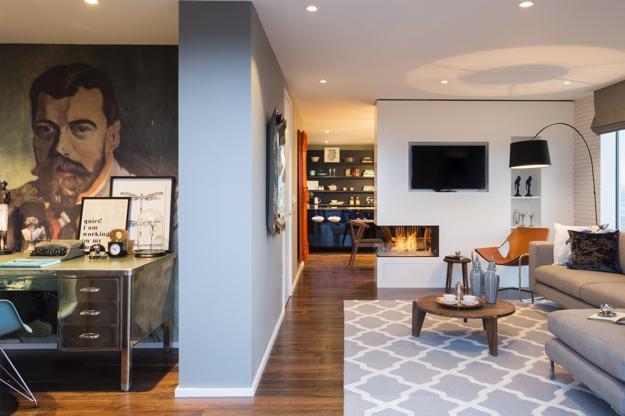 Soft and luxurious cushions, upholstery fabrics, leather and wood create comfortable and bright interior design reflected in ornate mirrors. The double-side fireplace adds style and warmth to modern interior design, adding fine details to living room design and dining room decorating.
Modern interior design and decor ideas are comfortable and cozy. Room decorating is unique, innovative and artistic, while having a masculine vibe created with brown colors and contrasts.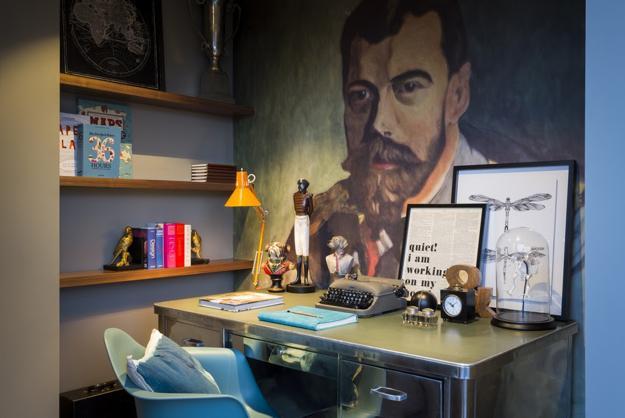 Black kitchen cabinets with glossy finish, walnut flooring and a marble backsplash ideas add elegance to functional and modern kitchen design. Orange colors, leather and rich wood, polished metal surfaces and glass elements create spectacular interior design and are complimented by stylish apartment decorating.
Eclectic interior design ideas with ethnic accents
Eclectic style and creative interior decorating ideas for modern kitchens and dining rooms
These spacious and modern apartment ideas give wonderful inspirations for dynamic, comfortable and modern interior design and decor.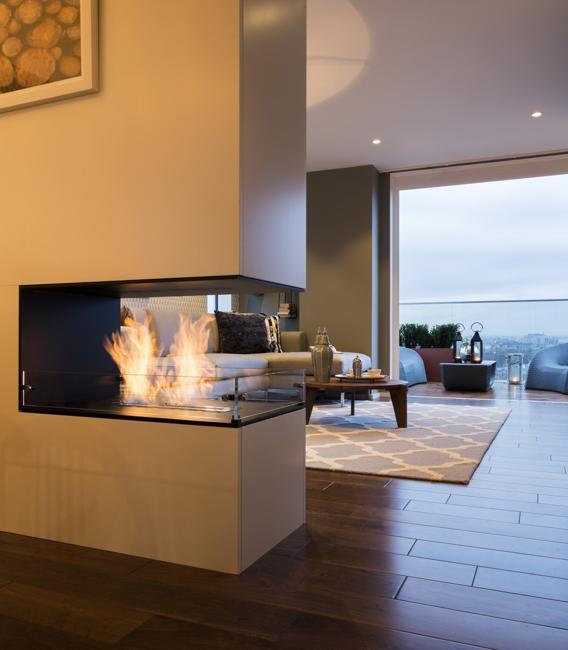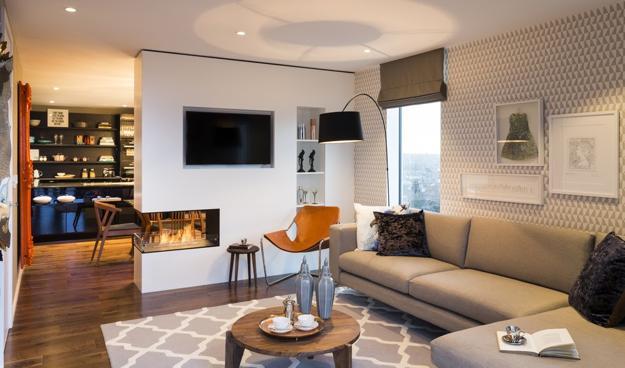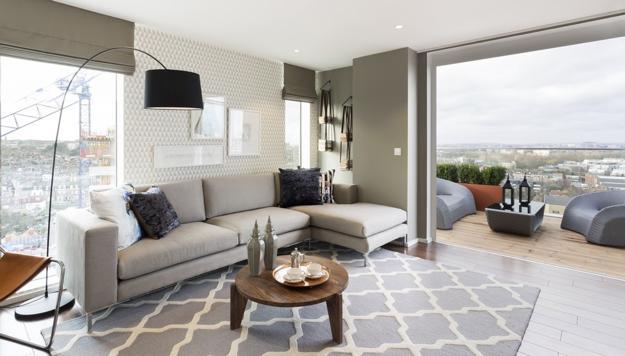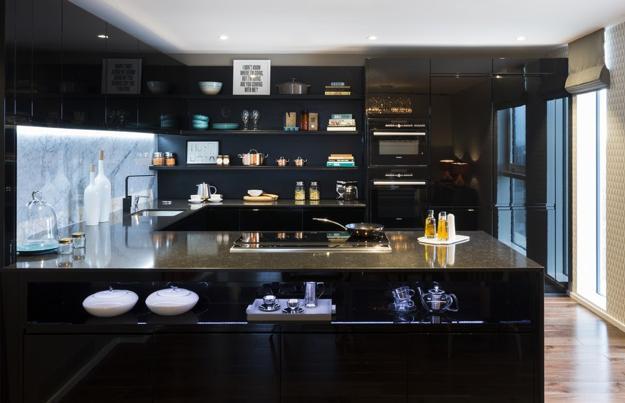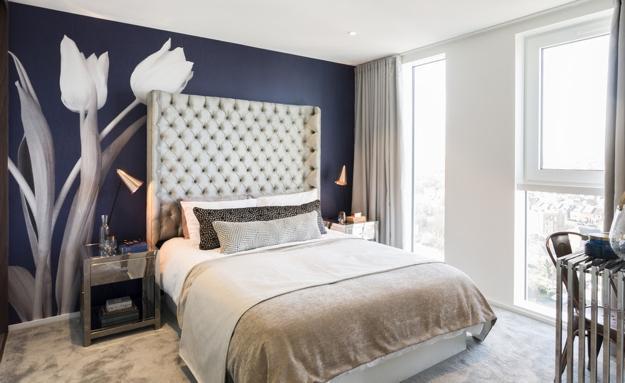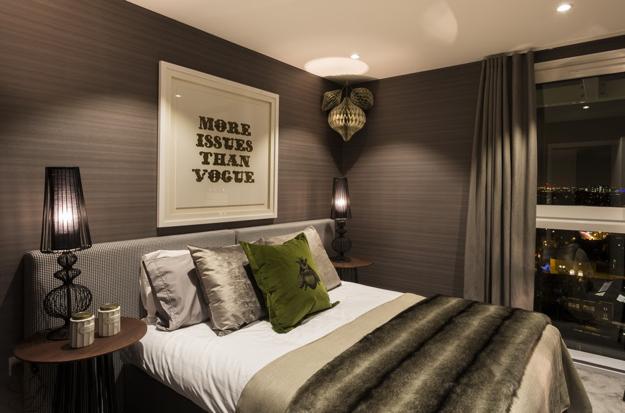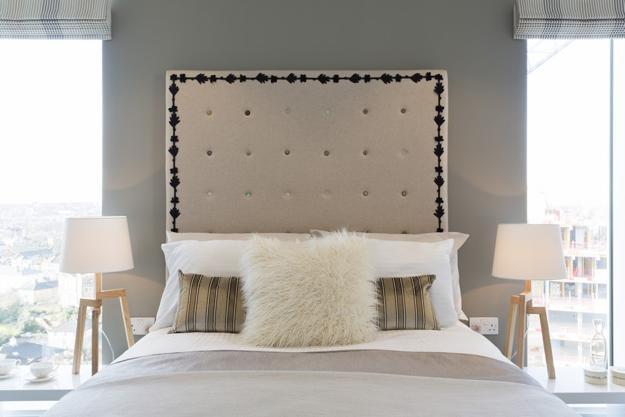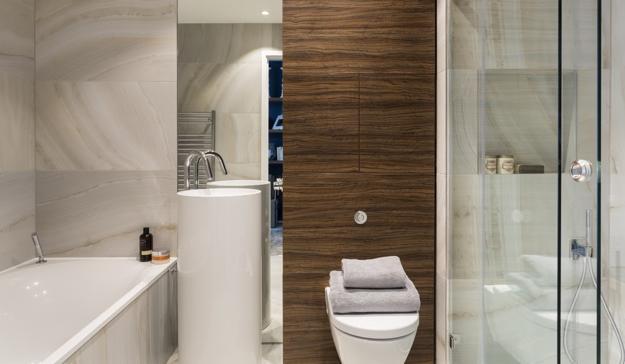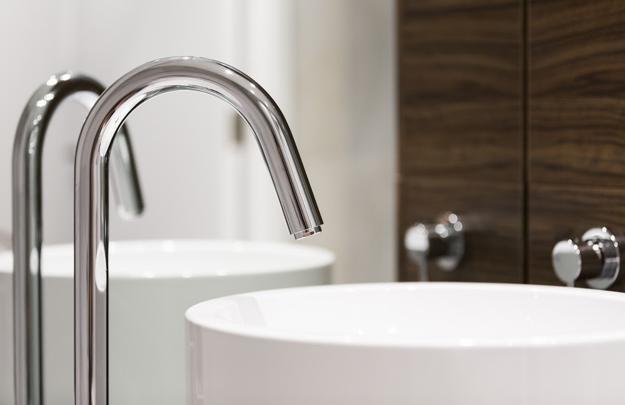 Photos by Suna Interior Design
by Ena Russ
last updated: 09.05.2014