Modern Interior Design and Backyard Landscaping Ideas Bringing Stone Pebbles into Stylish Homes
---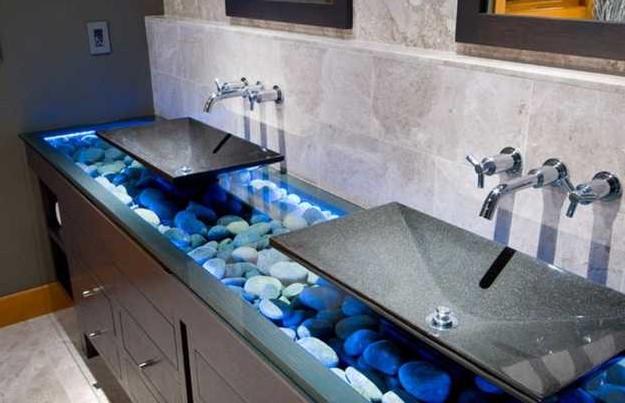 Furniture decoration with stone pebbles, stone bathroom sinks and countertop designed with beach pebbles
Stone pebbles are popular, practical, stress-free and very decorating material that shows gorgeous natural colors and adds texture to modern interior design and backyard landscaping.  Stone pebbles are perfect for decorating homes, patios and gardens. Stone pebbles look fabulous in outdoor rooms and in home interiors, creating beautiful accent walls and decorating floors.
Modern interior design ideas incorporate stone pebbles into floor and wall decoration, creating amazing textured surfaces and accent walls. Natural, pleasant and almost neutral colors of stone pebbles add tranquility to modern interior design and decorating.
Stone pebbles can be attractively used in modern interior design and creating stunning gardens. Japanese garden design requires pebbles for creating an organized, timeless, quiet and tranquil look. Japanese garden design combines green plants, rocks, stone pebbles, sand and water, mixing these natural materials into beautiful combinations and creating a wonderful accent for your backyard landscaping.
Stone pebbles for home decorating and design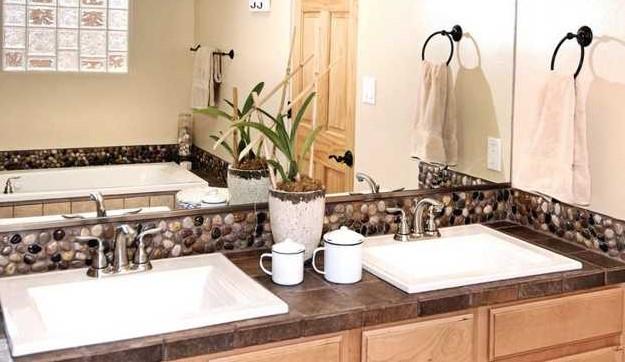 Decorative pots and vases, filled with stone pebbles, make great centerpieces and table decorations, enhancing modern interior design and backyard landscaping with natural texture and color shades. Stone pebbles are fantastic decorative material that can be used around the planters on patios and decks. River pebbles, gravel or beach pebbles have various textures and look very attractive.
Stone pebbles in a bottom of a vase make table decorations and centerpieces feel organic and creative. The combination of river pebbles, gravel and beach pebbles in various colors with sand and driftwood pieces looks especially dramatic and beautiful. Multiple colors and various textures create stunning table decorations and centerpieces for furniture decoration.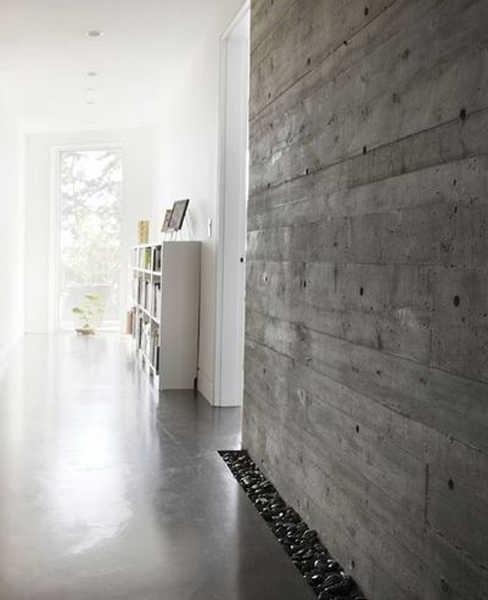 Stone pebbles are excellent for garden paths and driveways. Small stone pebbles create tough and charming looking surfaces even for heavy cars. Rocks, gravel and pebbles appear natural and organic, offering stylish alternative to asphalt or concrete driveways.
Rocks in Japanese gardens, building rock garden, backyard designs
33 interior decorating ideas bringing natural materials and handmade design into eco homes
30 amazing downspout ideas, splash guards, charming rain chains and creative rain ropes
Water features add a peaceful and inviting feel to modern interior design and backyard landscaping. Stone pebbles in water create serene places, adding to aesthetic appeal of interior design or outdoor rooms and garden designs. Water features, adorned with rocks, gravel, stone pebbles, bring variety and change into modern interior design and backyard landscaping, introducing different textures and sizes and enriching indoor and outdoor living spaces with relaxing and pretty color shades. Mixing and matching sand, driftwood, gravel, stone pebbles create a very artistic, original and natural look.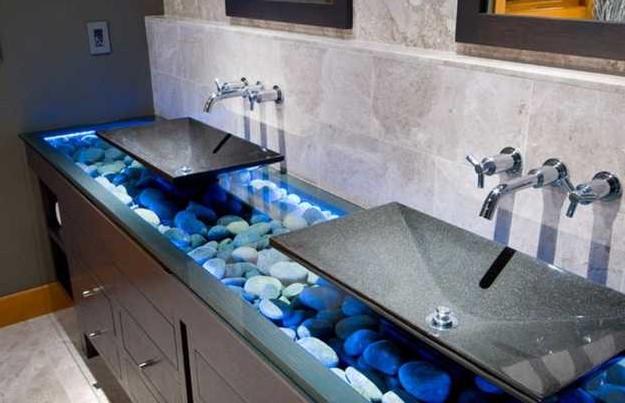 Stone pebbles can be used as a bold alternative for mulch. Weed can not hold firmly in the soil covered with small rocks, gravel or pebbles, making easier to pull them out. The combinations of dark gray colors and white tones, or grayish brown colors with white and gray shades add drama to backyard landscaping ideas and create bright garden designs.  the garden.
Backyard landscaping ideas with stone pebbles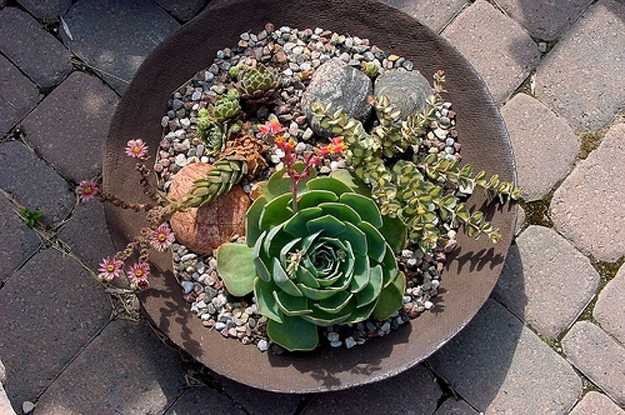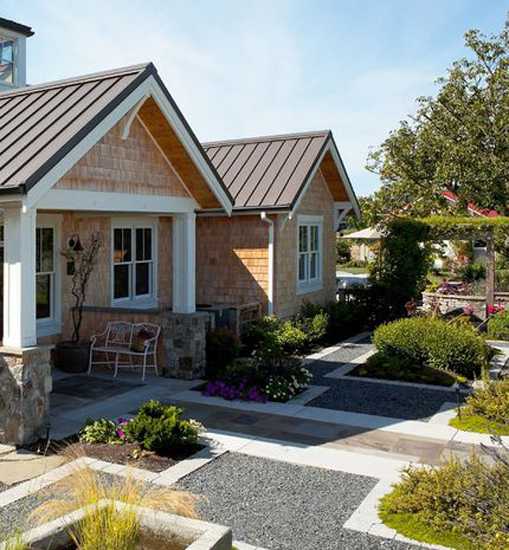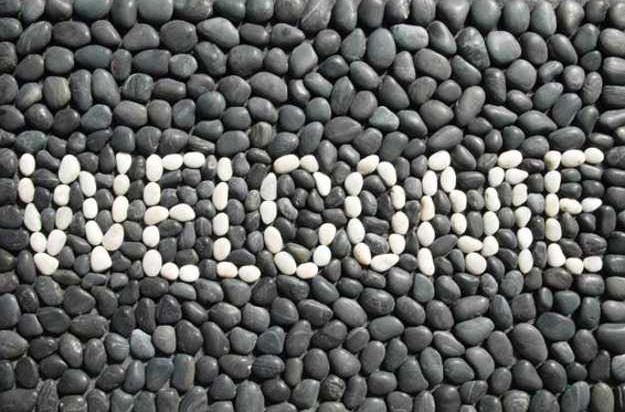 Modern interior design ideas with beach pebbles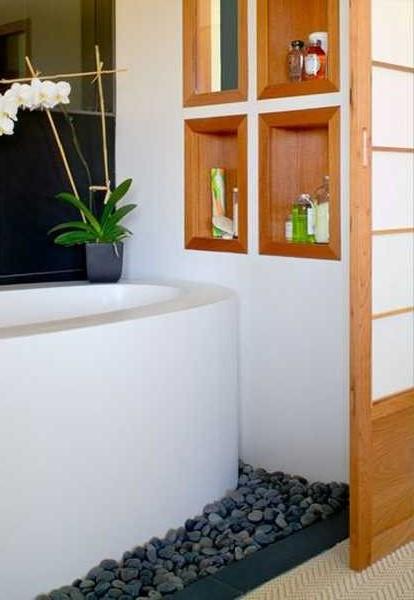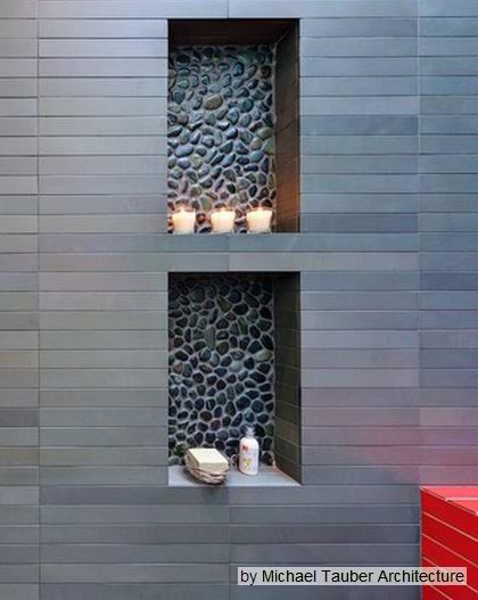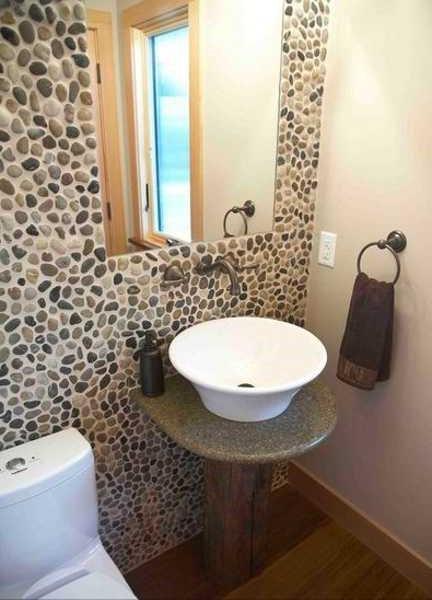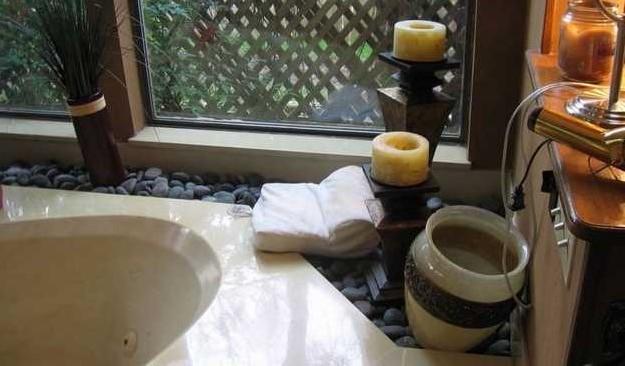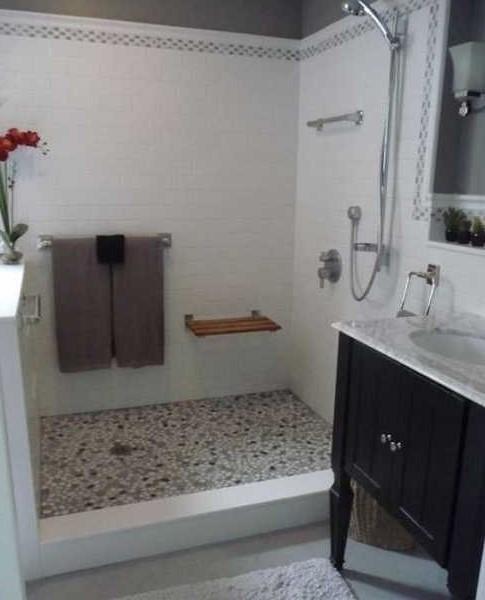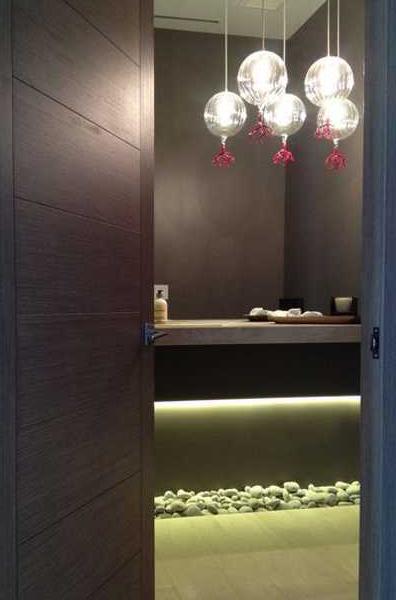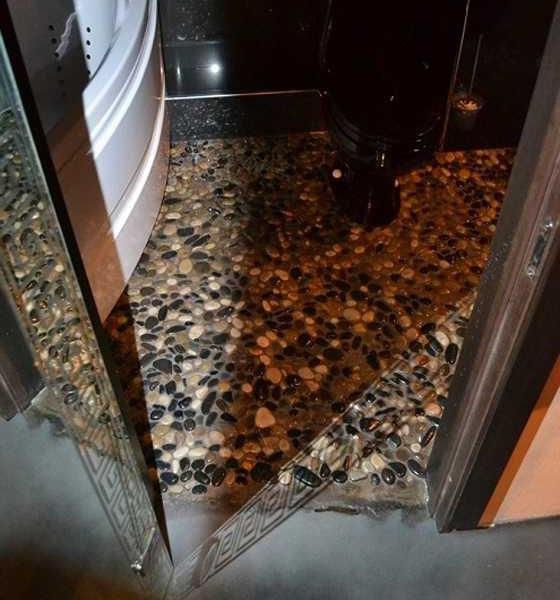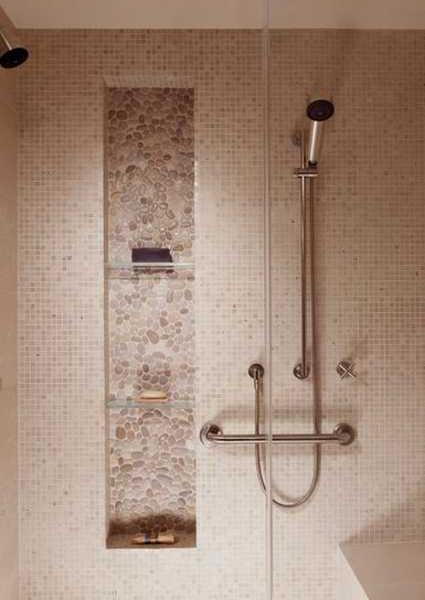 by Ena Russ
last updated: 23.03.2013