Modern Interior Decorating with Care Free Houseplants, Cheap Green Ideas

Decorating Ideas

Plants and Flowers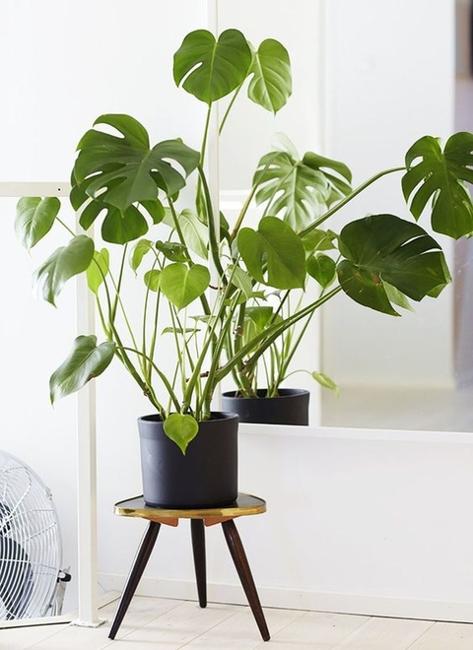 Gorgeous houseplants with carved green leaves, modern interior decorating trends
CHRISTMAS TREE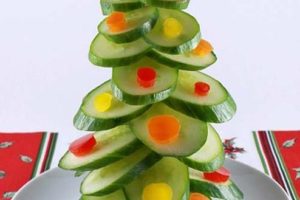 Here are indoor plants that are perfect for interior decorating, offering a care-free option for your rooms. If you want to add greenery to your home interiors or office and have no time to care for indoor plants, these beautiful, green houseplants are ideal for your interior decorating. The tolerant indoor plants grow well when watered once a month while giving pleasant, fresh accents to your rooms.
The end of the summer season is a great time for thinking of modern trends in interior decorating with green houseplants and adding a touch of natural landscaping to your apartment or home. If it is difficult for you to find time to care for flowering plants, choose indoor plants that feel comfortable without your attention. Here are seven winning options for busy people who appreciate lush houseplants.
Green home decor that cleans the air, eco-friendly houseplants
Cheap ideas for beautiful interior decorating with indoor plants
Adding houseplants to interior decorating to improve the air quality
Care-free houseplants for interior decorating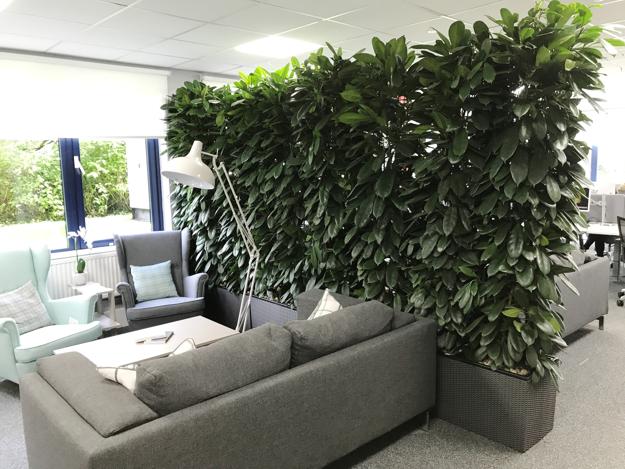 Aloe
Elegant pots with aloe plants give a nice finishing touch to modern interior decorating. The texture and color of aloe leaves are attractive, and these indoor plants require minimum care. Aloe needs to be watered occasionally, depending on the season, from 1 to 4 times a month. The plants grow well in the shade so that you can keep these gorgeous home decorations in the corners, away from direct sun rays.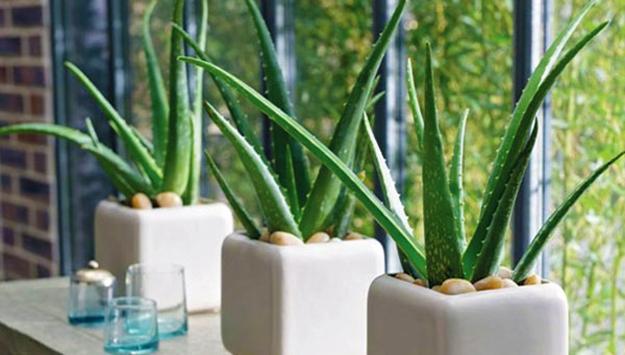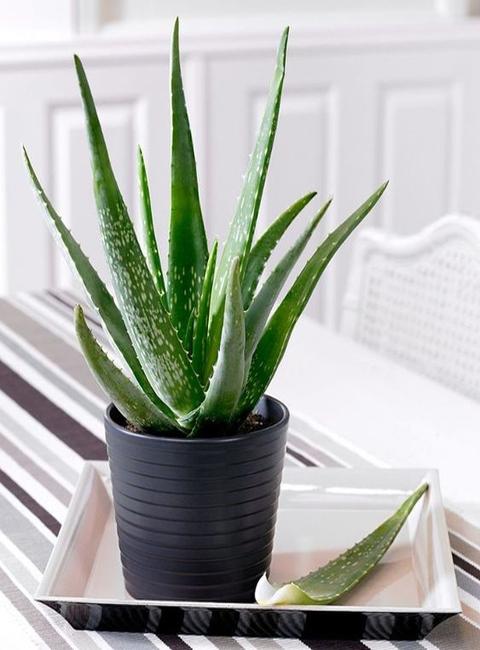 Monstera
Monstera is the perfect solution for modern interior decorating with plants, especially when you need to fill an empty corner and emphasize your Green living style. The indoor plants grow in shady, adding a charming accent to home interiors and offices. Large sprawling plants with gorgeous carved leaves make fabulous eco-friendly home decorations. The perennial indoor plants offer attractive varieties with green and colorful leaves. Watering once or twice a month is enough for the houseplants to look healthy and beautiful.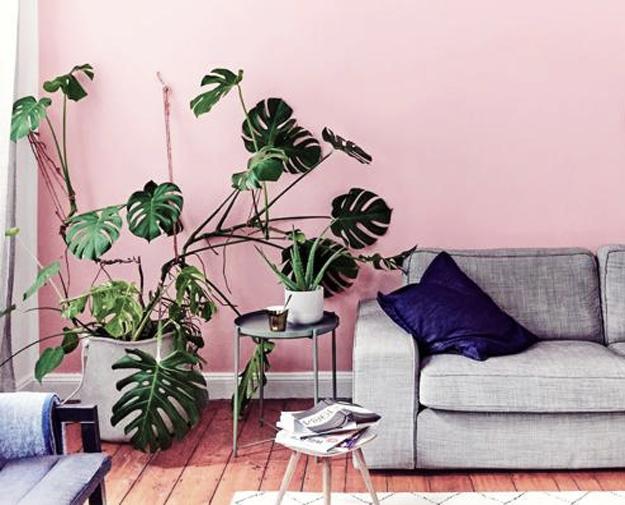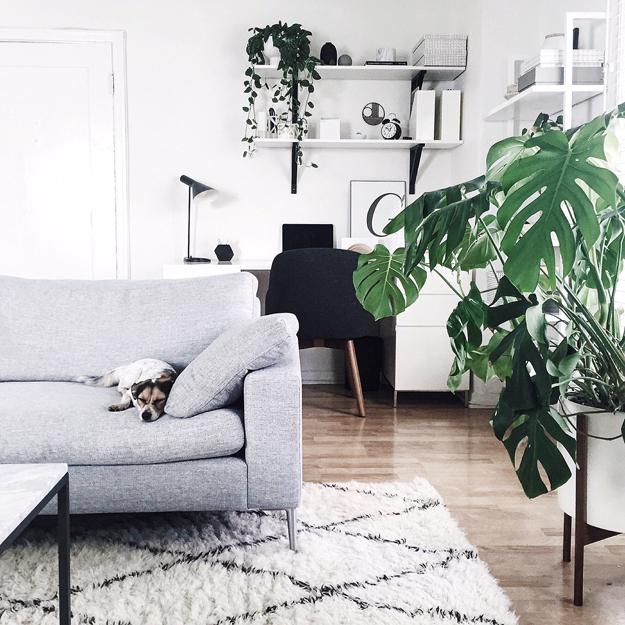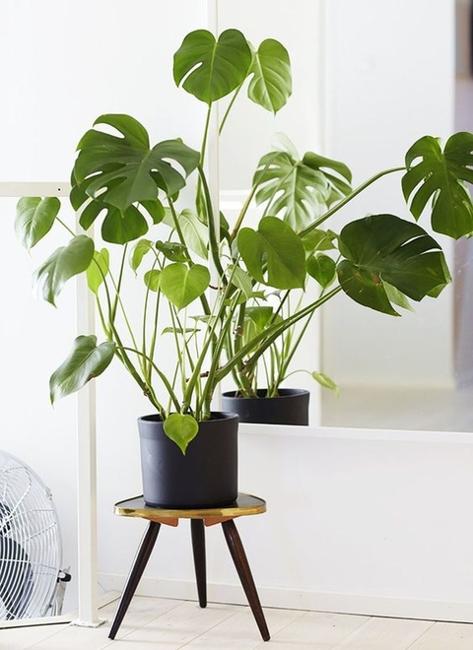 Chlorophytum
Chlorophytum prefers medium-wet to dry soil between waterings. These houseplants purify the air and give a fresh touch to modern interior decorating. To make the indoor plants feel good and look healthy, you need to water them once a week and feed them about once a month.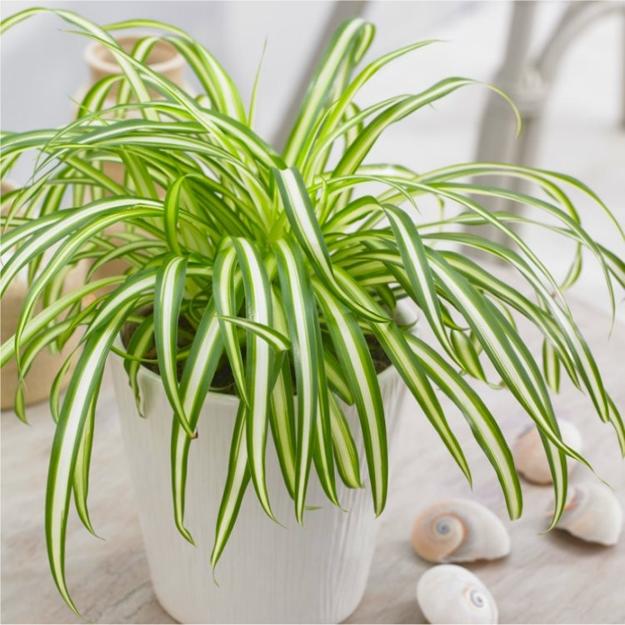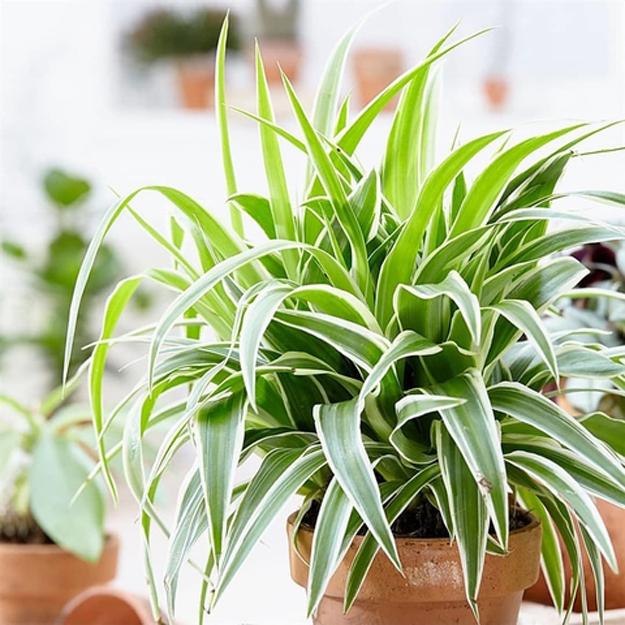 Argyroderma
Attractive argyroderma is one of the flowering plants that are perfect for care-free interior decorating. The succulents look like decorative rocks, offering unique home decorations in eco style. Since Argyroderma, as a succulent, needs to be watered only half a year, once a month. From October to April, water is not required.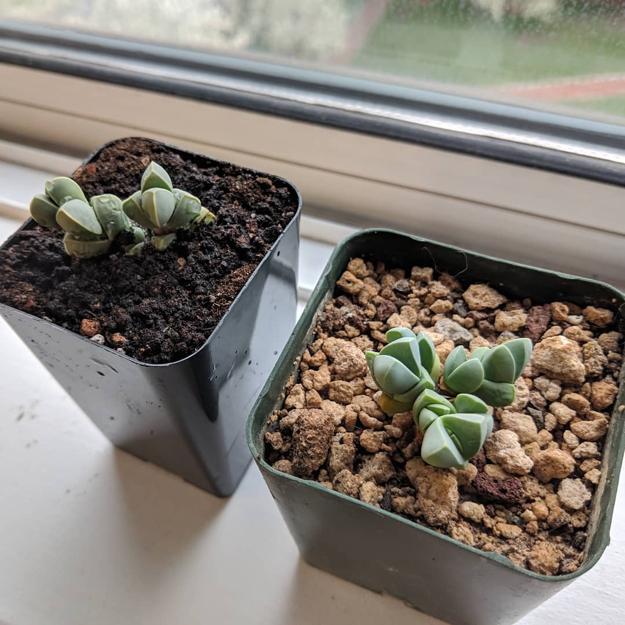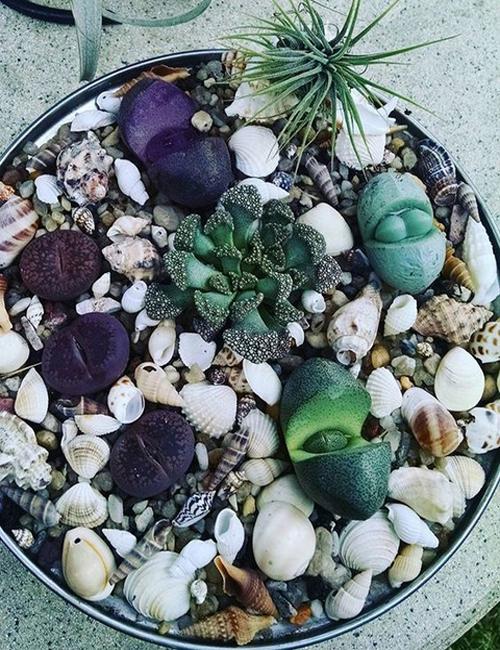 Zamioculcas
Zamioculcas is a drought-tolerant plant. This grassy-shade plant looks spectacular in the interior. Watering once or twice a month is enough for these attractive plants. However, its poisonous leaves make the indoor plants dangerous and impossible for decorating apartments and homes with pets or young children.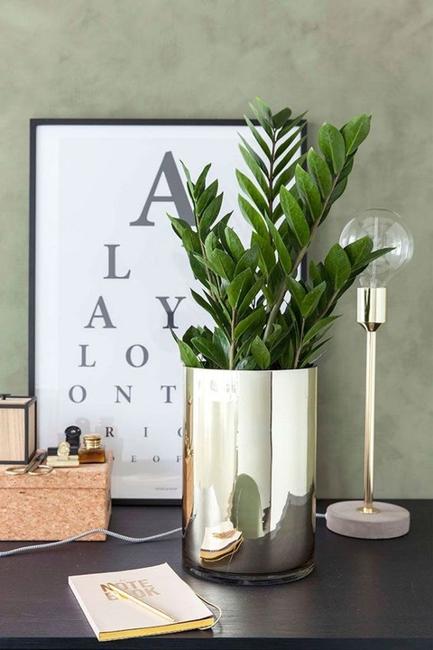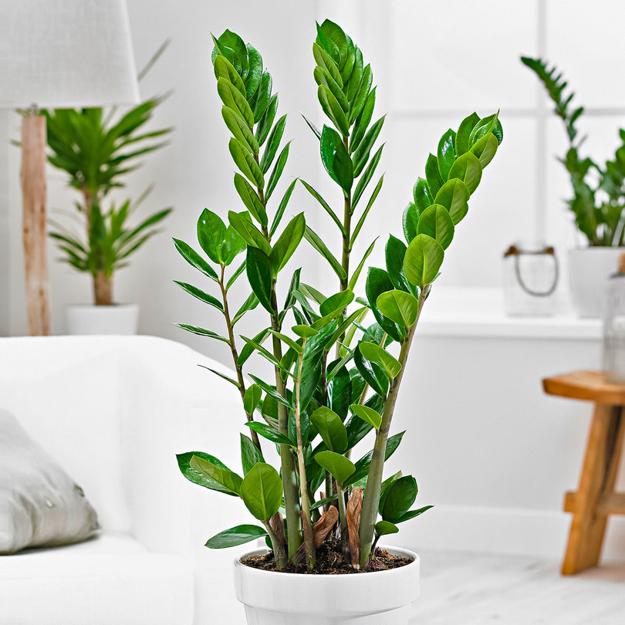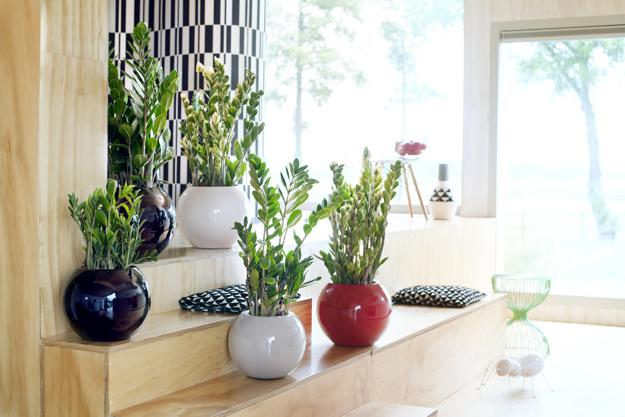 Cactus
Cacti are a perfect choice for modern interior decorating with planters in a minimalist style. Elegant simplicity and unique look make decorating with succulents timelessly stylish and beautiful. Cactus plants can go without water for months, and these houseplants feel lovely under the sun. The only thing they fear, like all succulents, is abundant watering, especially with cold water.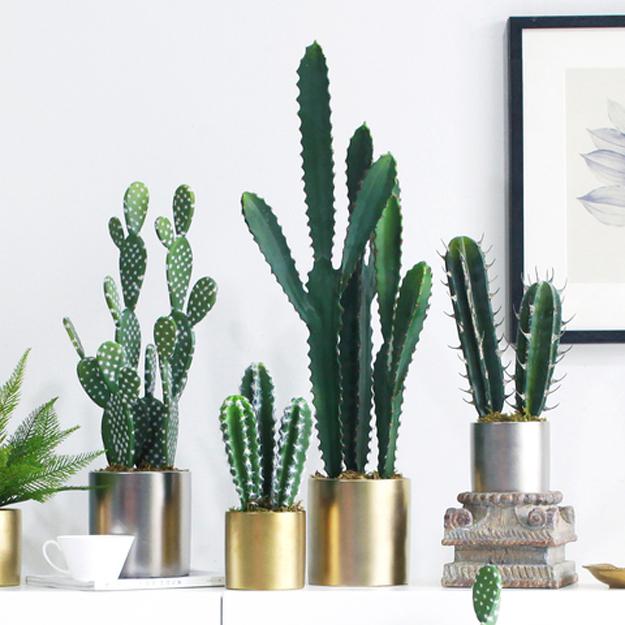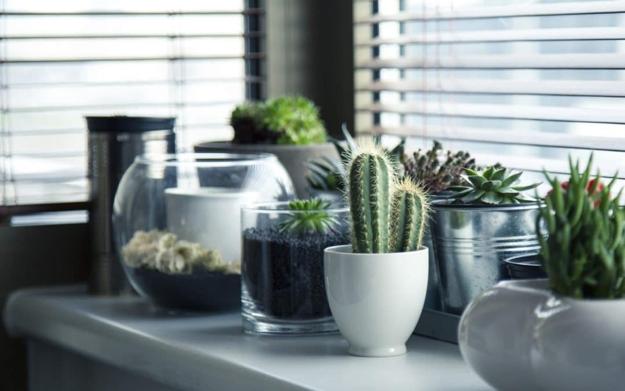 Ficus
The indoor plants are excellent choices for modern interior decorating in the Scandinavian style. Hide the pots in wicker rattan baskets and create beautiful home accents with lush greenery. Ficus can grow into a tree up to 3 meters, 10 feet in height. If you prefer small neat plants, choose dwarf indoor plants. The gorgeous indoor plants feel good and look lush when you wipe the dust on the leaves from time to time and water them a couple of times a month.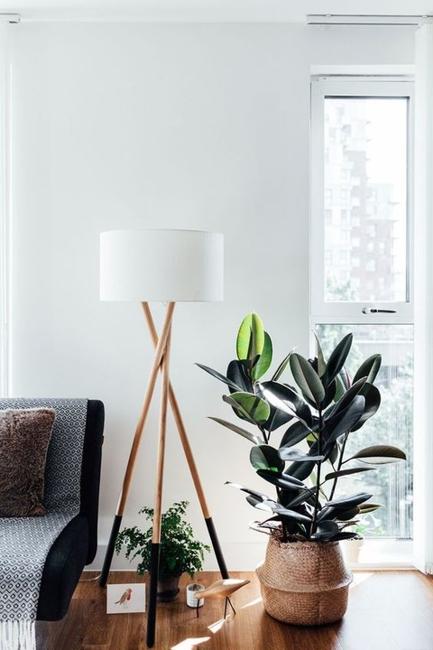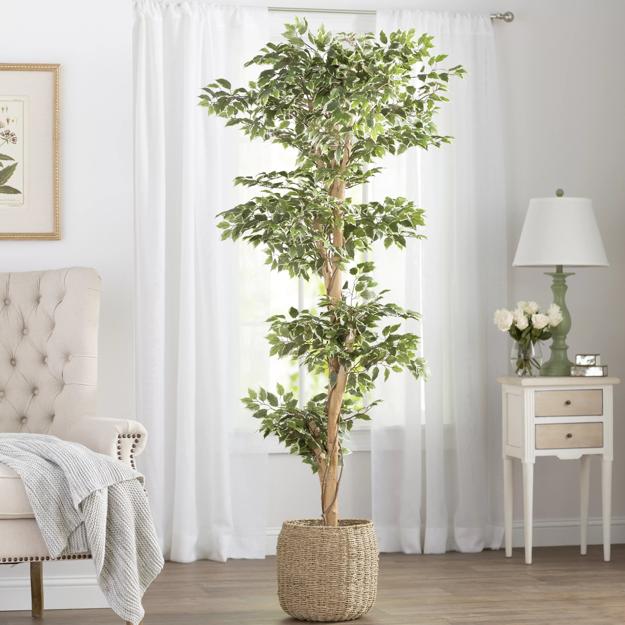 What time is it? It's singing bird o'clock! This unique timepiece is bringing the fresh vibe into spring decorating, making elegant...