Modern Furnishings Made of Recycled Blue Jeans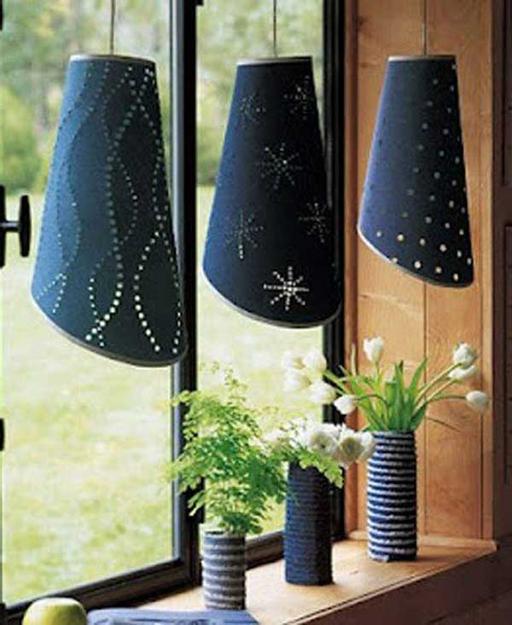 Denim lamp shades with cut off patterns
reuse and recycle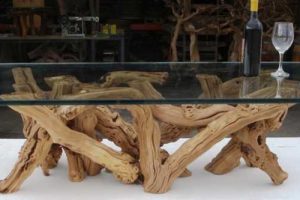 Reduce, reuse and recycle are modern interior trends for decorating in eco style. Blue jeans are a wonderful interior design and home decorating material with gorgeous color and texture which enhance modern spaces. We hear about recycling everywhere. Lushome shares inspiring and modern ideas for recycling blue jeans and creating stylish accents and spectacular focal points of interior design and home decorating.
Blue jeans are a great material that designers around the world like to work with. Creative people come up with smart ideas for turning clutter into treasure, and designers show how blue jeans recycling applies to modern interior design and home decorating. Recycling blue jeans for modern home furnishings and accent wall decor, small home decorations and lighting fixtures not only helps to preserve the environment, it offers an efficient and cheap ideas for interior design and home decorating.
Ordinary people can help protect the planet by recycling, purchasing and using more items, home furnishings, gifts and decorations that have been made with recycled materials and natural fibers, including fabrics, salvaged wood and metal. Here is a collection of creative and modern ideas that reflect recycling interior trends in home decorating and demonstrate what can be done with blue jeans.
Recycling clothes from closets for textile sculptures
Blue jeans in interior design and home decorating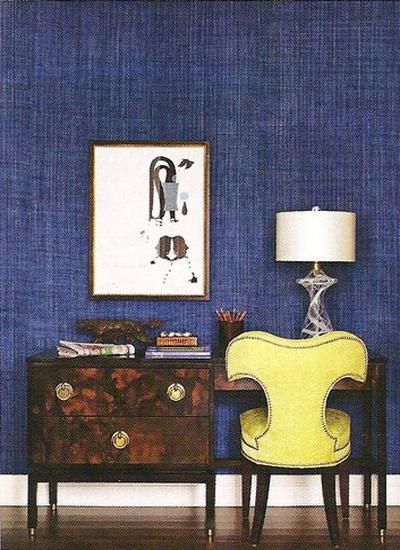 When you consider that blue jeans could have ended up in the trash, these ideas for interior design and home decorating look really amazing. So many modern ideas can be created by recycling old blue jeans.
Recycling blue jeans is fun, especially if you have a closet full of old jeans that are too small or worn. You want to get rid of the clutter and create more storage space in your closets. You can donate some of blue jeans and other clothes to a thrift shop, or you can actually give new life to these items and refresh your interior design.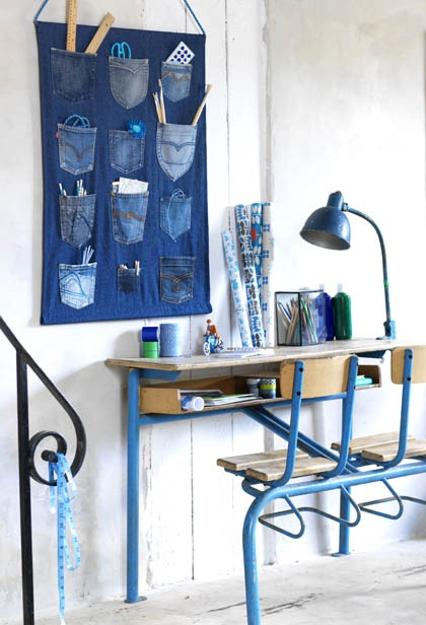 Accent wall panels, lamp shades, chair covers, floor rugs, throws, decorative pillows and hanging home organizers are just a few modern ideas for recycling old blue jeans. Creative interior design and home decorating ideas that help reuse and recycle are a great way to show the world how eco friendly, talented and stylish you are.
Recycled crafts turning blue jeans and labels into unique home furnishings
11 cheap ideas for recycling and home decorating with clutter
Denim fabric and denim blue colors are modern interior trends in home decorating. Denim clothes can be repurposed in a variety of ways to create new clothes, room furniture, decor accessories, gifts and small home decorations.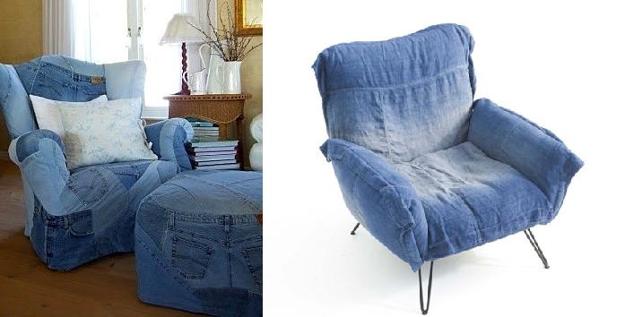 Ripping the seams of the legs, or keeping the seams as decor, realigning the fabric or using blue jeans fabric pieces to bridge any gaps are smart techniques for creating new home furnishings and decor items. Deconstructing several pairs of jeans by cutting them up into pieces allows to create larger home decorating items. Inverting the denim fabric in various places help add contrast to the new design and gives a stylish touch to handmade home furnishings and wall decor.
10 fabric bed headboard ideas and smart ways of bedroom decorating
25 burlap interior decorating ideas, interior trends in burlap room furniture and lighting fixtures
Blue jeans recycling for a purse, table decorations, home organizers or tote bags for storage are easy DIY projects that allow to personalize modern interior design and home decorating and give a contemporary vibe to your work or living spaces.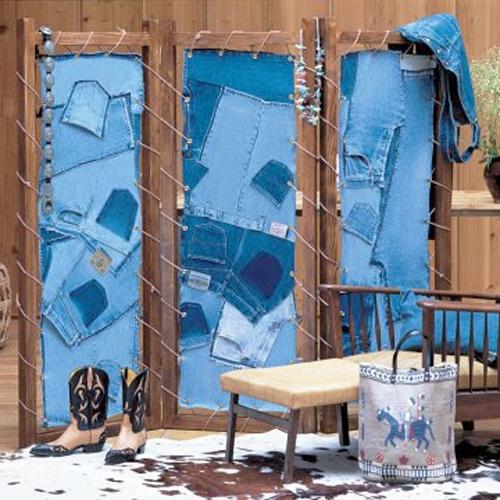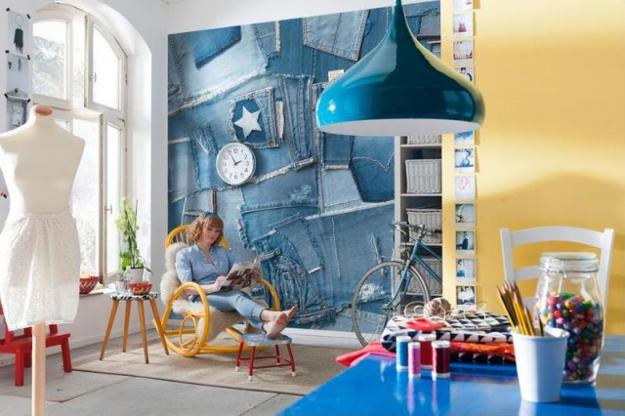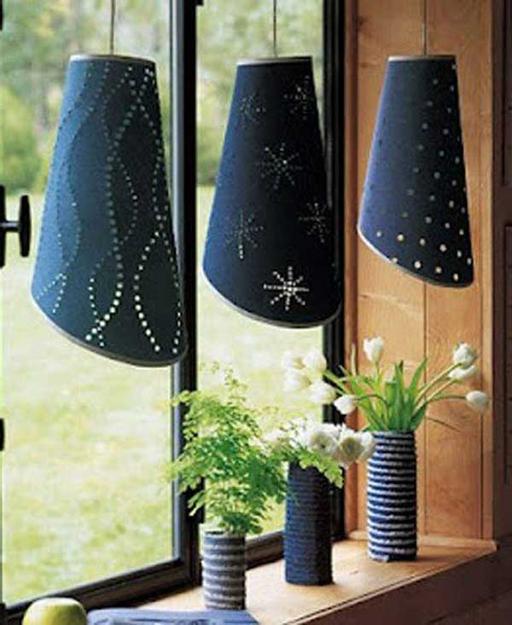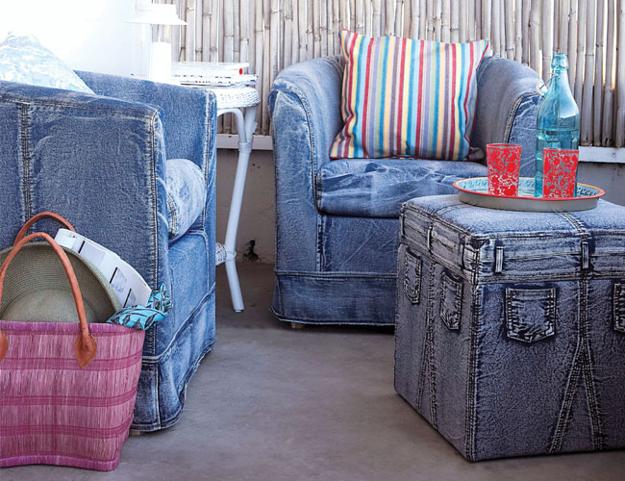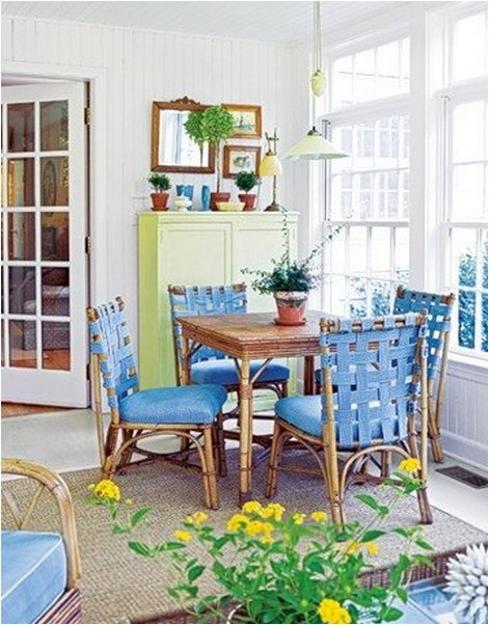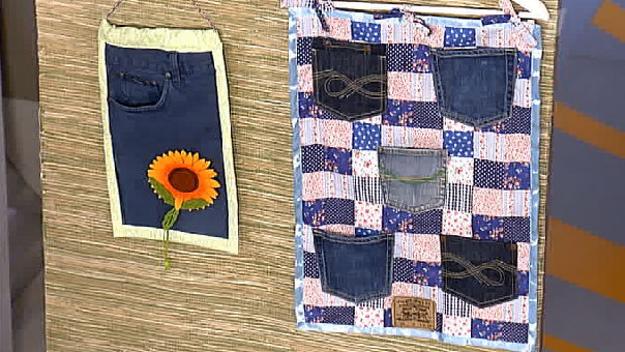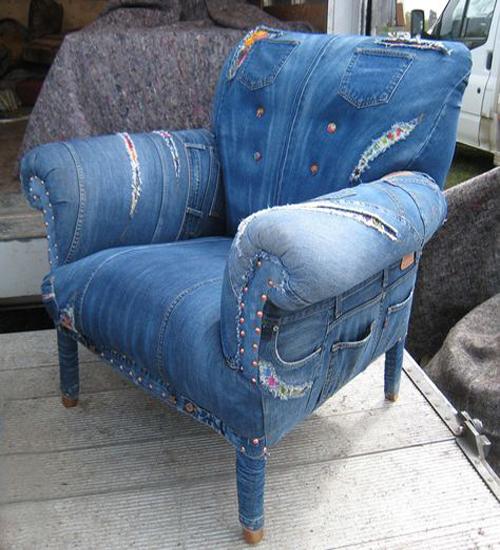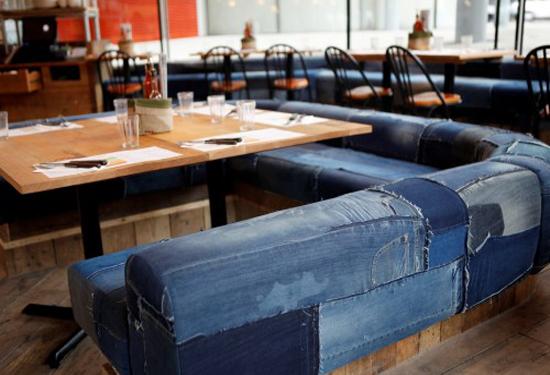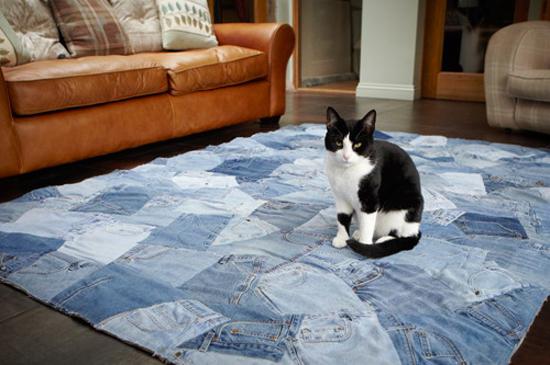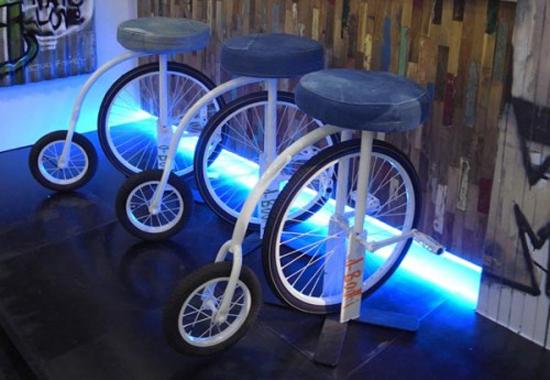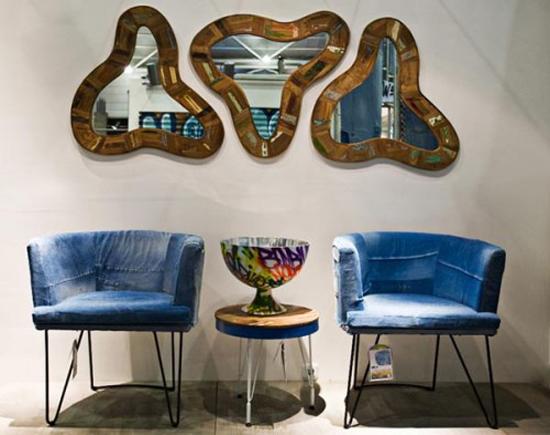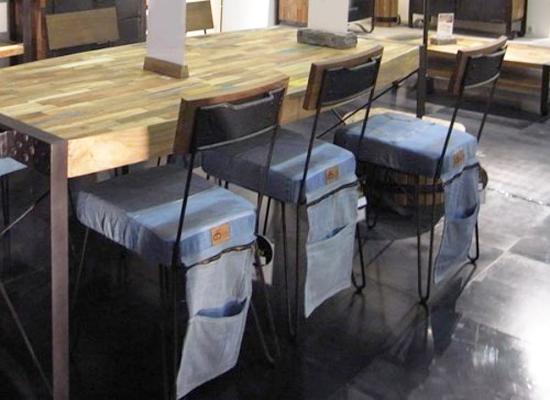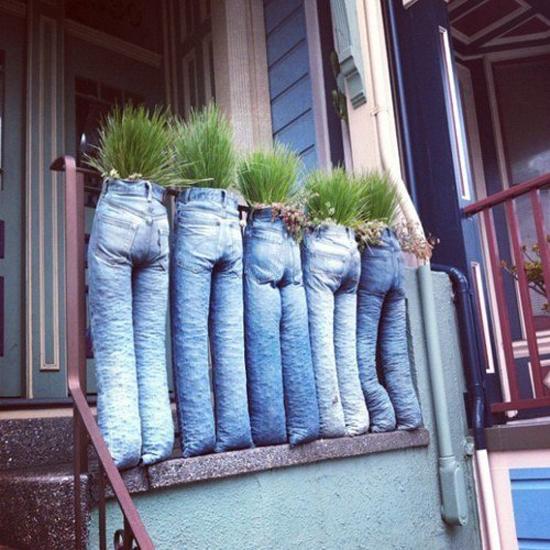 Creative Easter ideas offer many quick and easy techniques for spring eggs decoration. Instead of dyeing eggs, try decoupage turning Easter...
and enjoy free articles sent to your inbox