Modern Color Trends, 50 Invigorating Color Schemes Inspired by Birds

Room Colors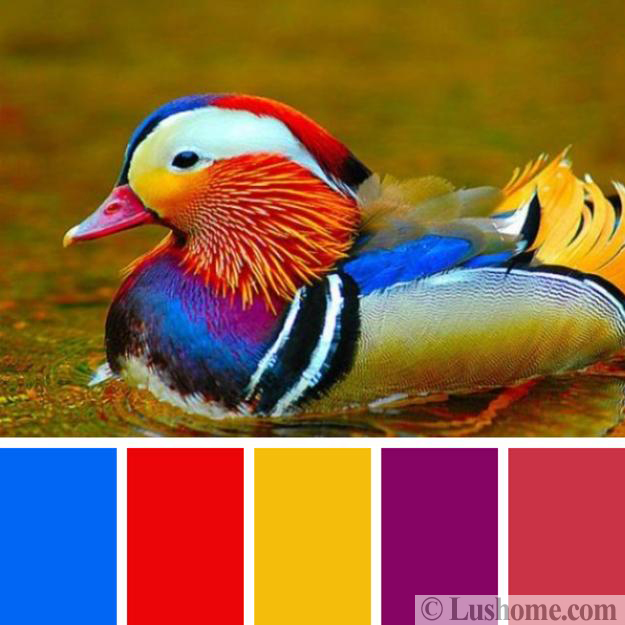 The vibrant color scheme created with blue, red, yellow, purple, pink hues
color matching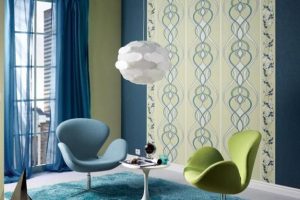 Color design trends in decorating follow fashion trends that have a strong global influence. Color schemes for interior design can take inspiration from nature also. A recessionary economy and a need to uplift our spirits lead to the increase of bright colors and our desire to personalize our living spaces where we feel free and comfortable. Invigorating color palettes are gaining ground, and we are thrilled about it.
Today is about making bold color design decisions, incorporating lots of modern hues. It is about celebrating beautiful nature. The latest trends in color design mix subdued earthy hues, elegant grays, peaceful greens with vibrant yellows, pinks, blues, oranges, reds, and purples. Check out the beautiful color schemes inspired by birds that represent global diversity.
Gorgeous interior color schemes
Red color for exciting room designs
Good Feng Shui color schemes with golden yellow and brown shades
Nature-inspired color schemes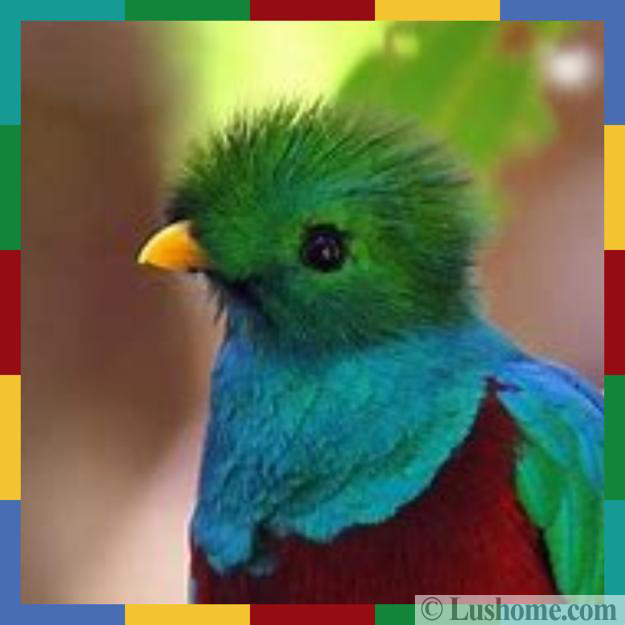 Bright red color shades are dynamic and demand attention. A touch of red is hot, and a hint of vivid pink looks intense and exciting. Reds create a joyful feel and a perfect balance with neutral color schemes.
Modern grayish-blue and matching color combinations
20 modern interior design color schemes
Matching interior design colors – home furnishings and paint color schemes
Grays are in vogue. Rich and unexpected color combinations feel calming with gray. Nature pairs gray color tones with purples, yellows, tangerines, magentas, greens, blues, or turquoise, creating a mercurial effect. Off-white and gray color tones take center stage as beautiful and stylish neutrals, bright wall paint colors, and accents complete modern color schemes for interior design.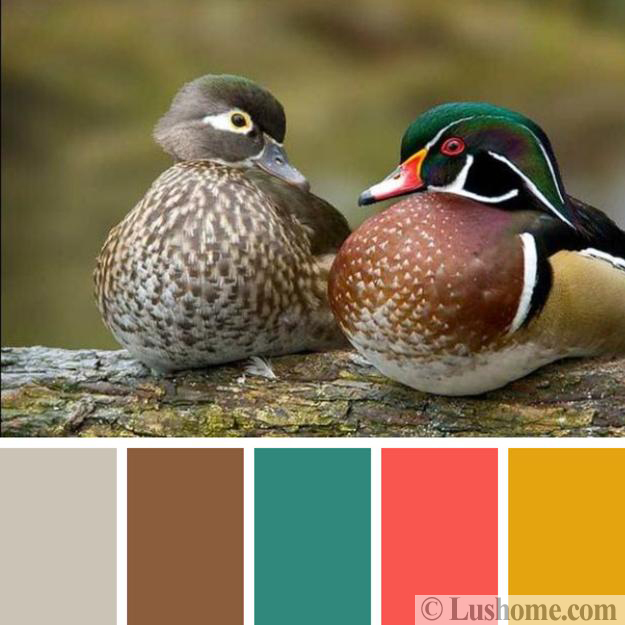 Illuminating yellow, oranges, and tangerines are sophisticated colors that add vibrancy and optimism to any room decorating when used as accents. Golden yellows stimulate an overall sense of optimism, hope and balance modern color schemes. Leafy and grassy green colors and brown color shades of natural wood are also calming and refreshing.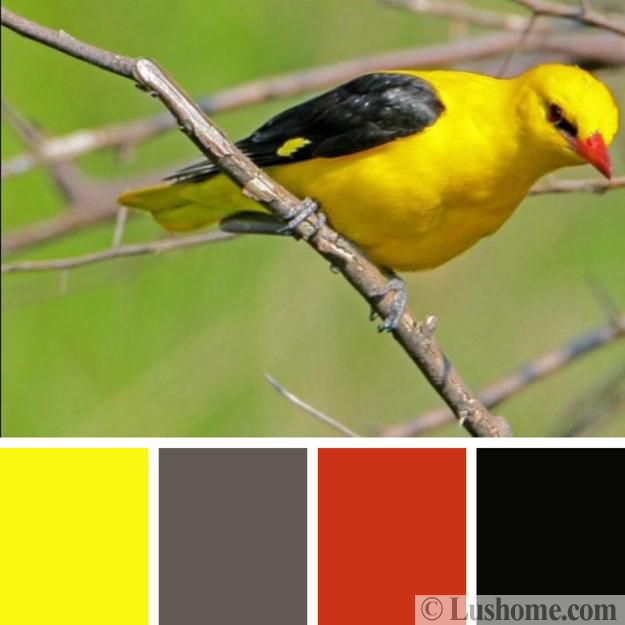 Turquoise, greenish-blue, and bluish-green colors evoke thoughts of tropical escapes and create a sense of wellbeing. Turquoise combines the serene qualities of blue with the invigorating aspects of green. Greenish blue tones in color schemes have positive attributes and a universal appeal that make it easy to find matching interior colors.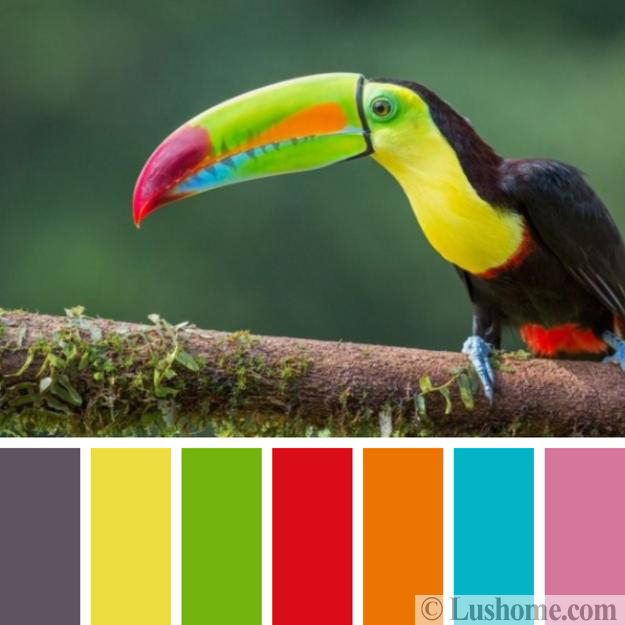 The power of matching colors affects our everyday lives and makes the interior design unique and balanced. Bright interior colors are modern, uplifting, and soothing to the soul. The matching color schemes that celebrate natural combinations provide fabulous inspirations for interior design and decorating giving us the comfort we need and deserve.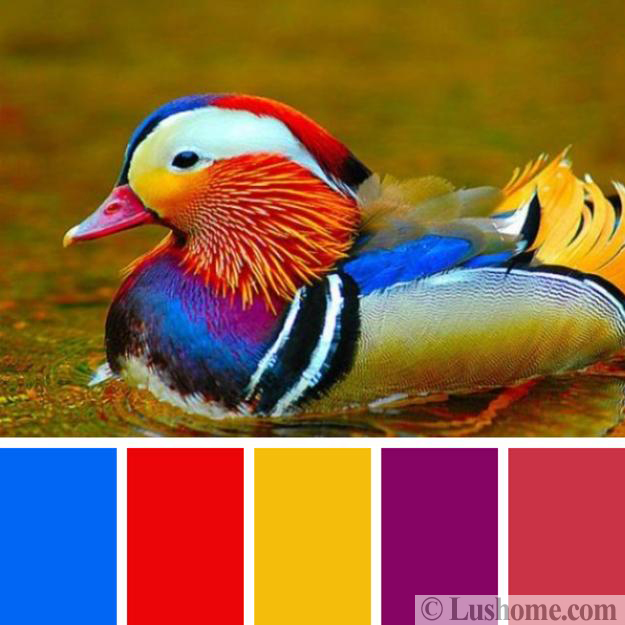 Black and blue color schemes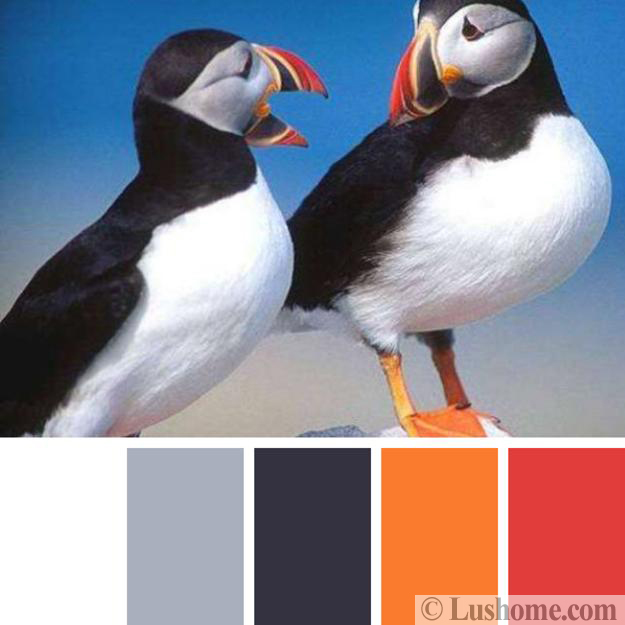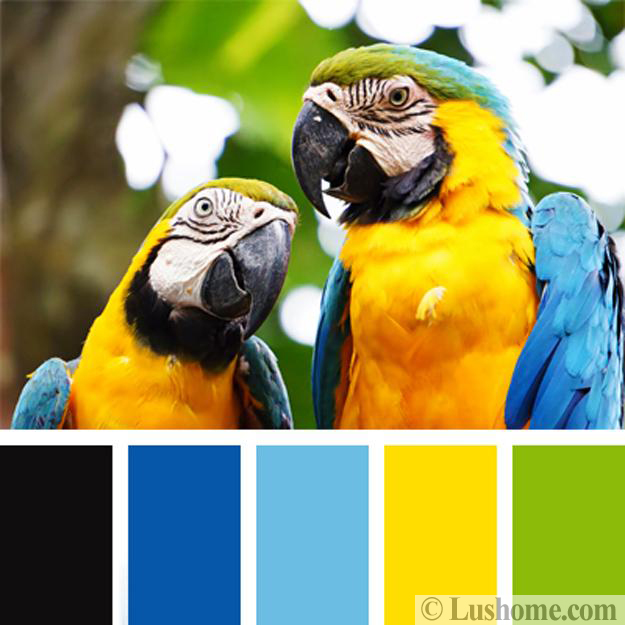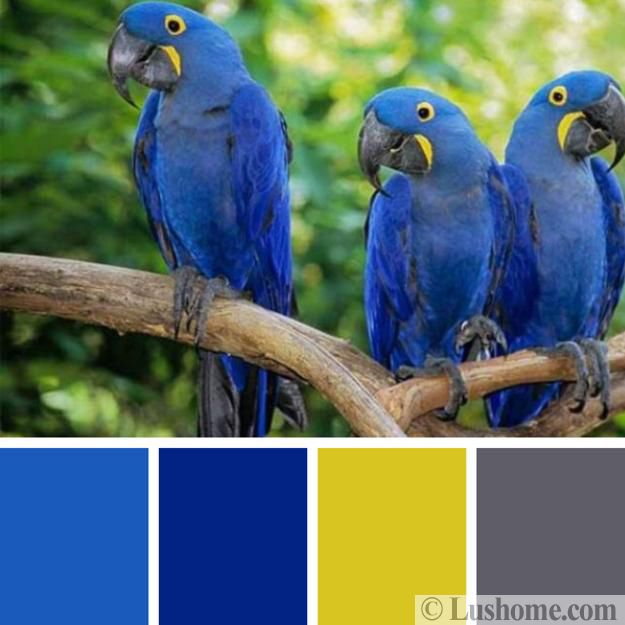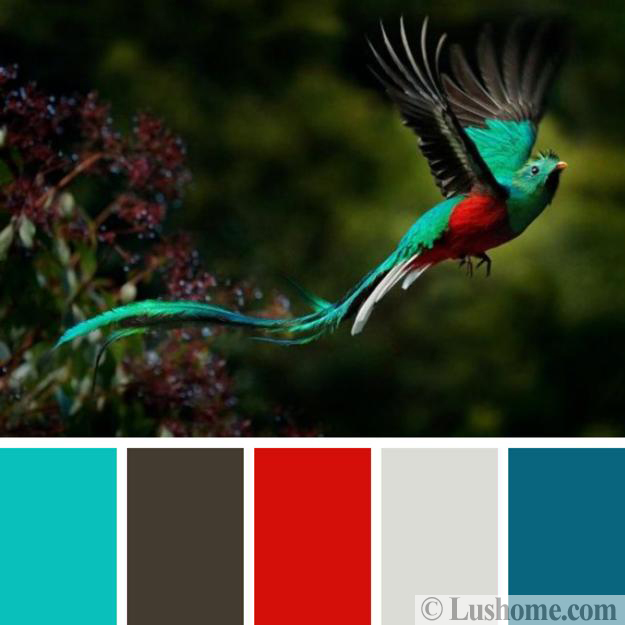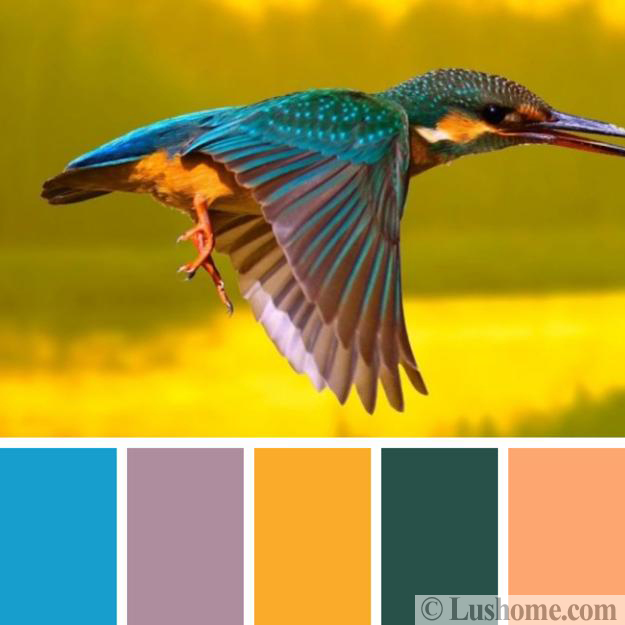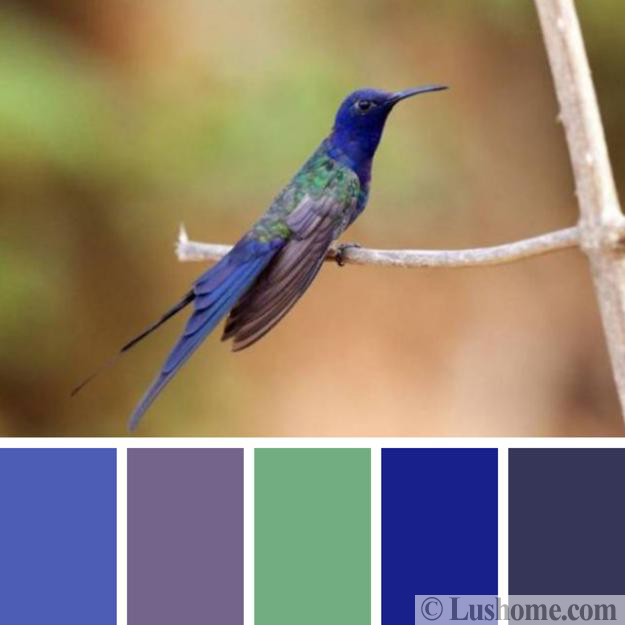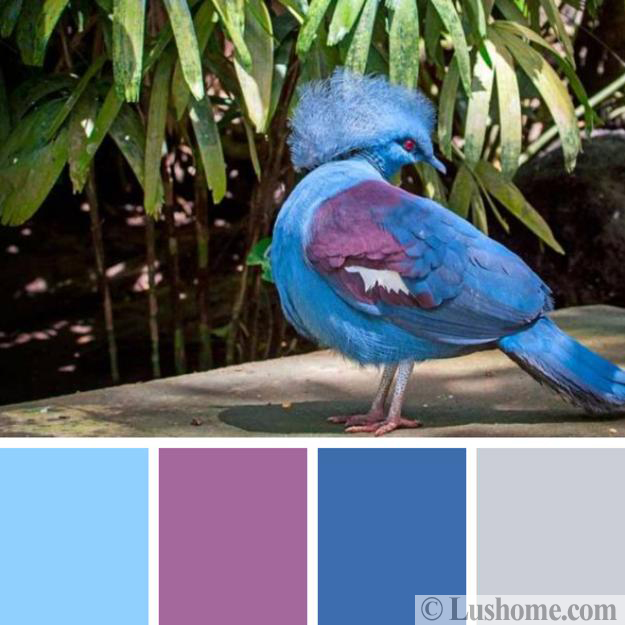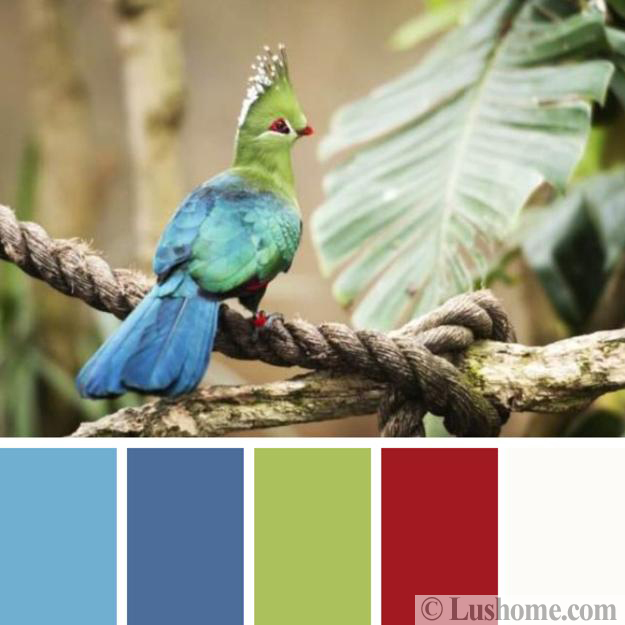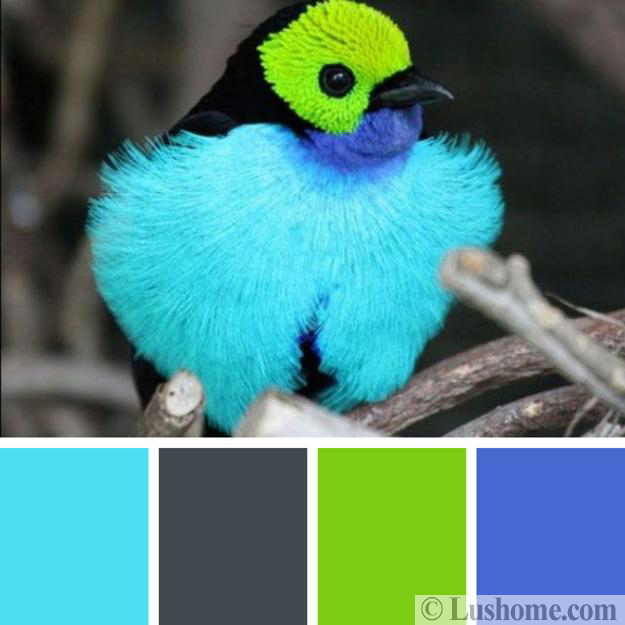 Brown and gray color schemes

Green color schemes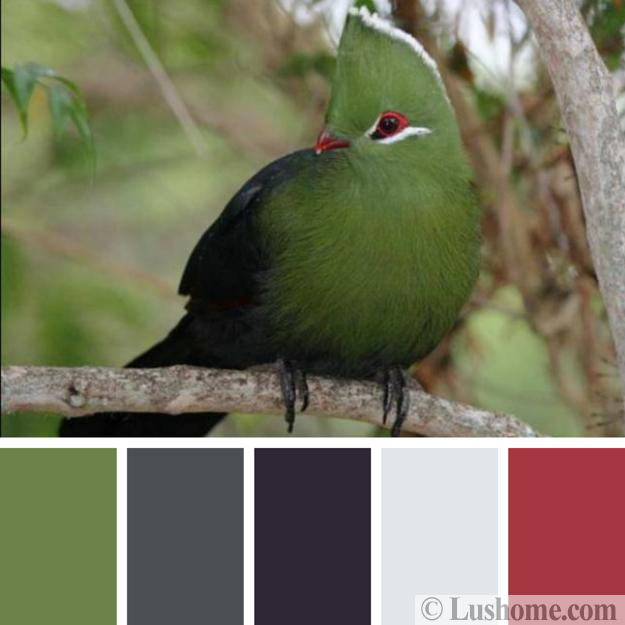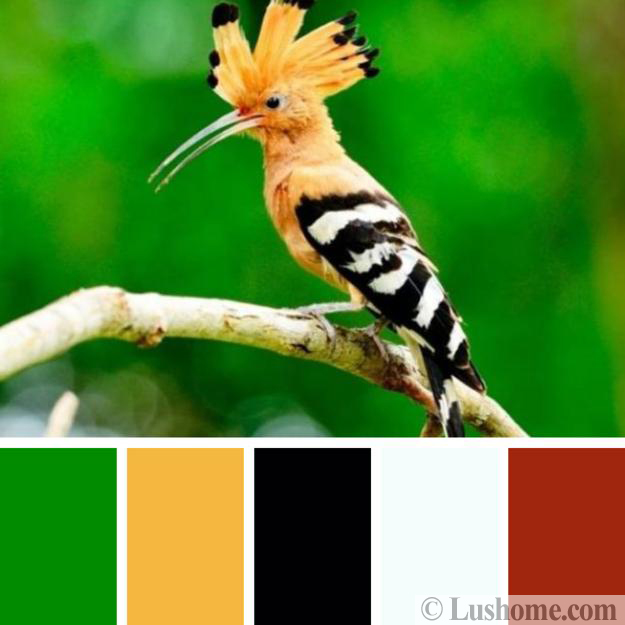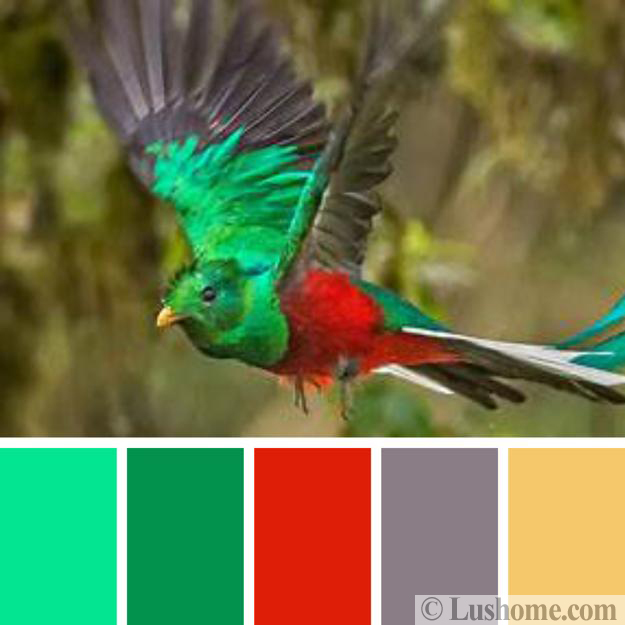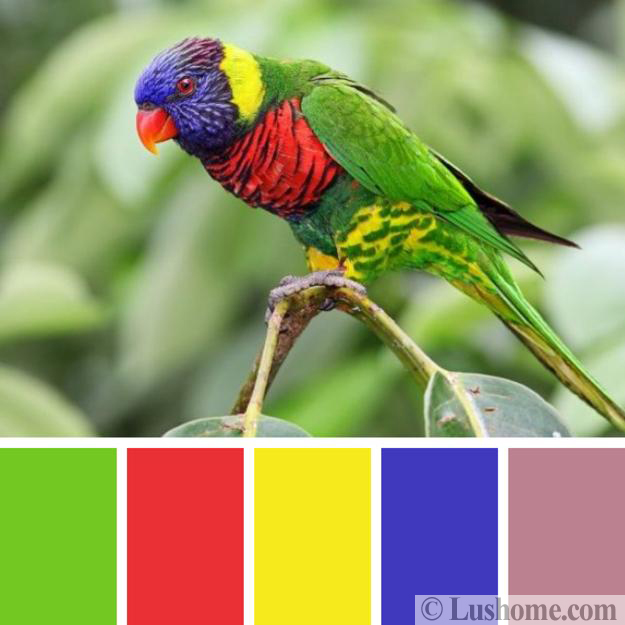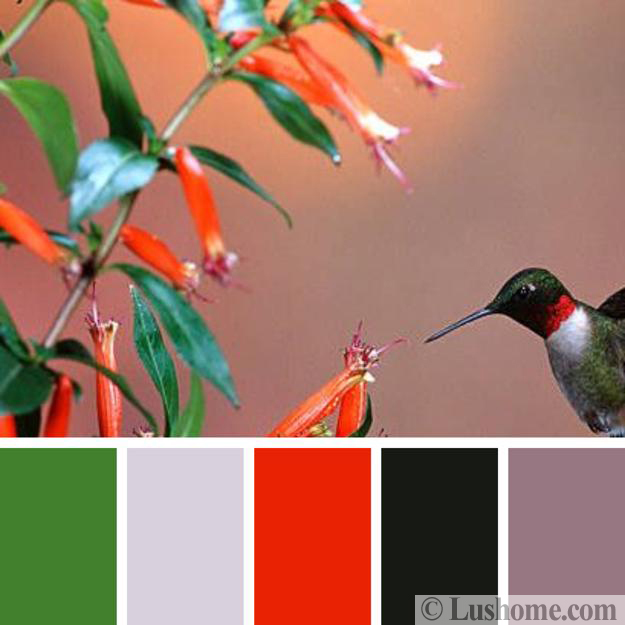 Orange color schemes

Pink color schemes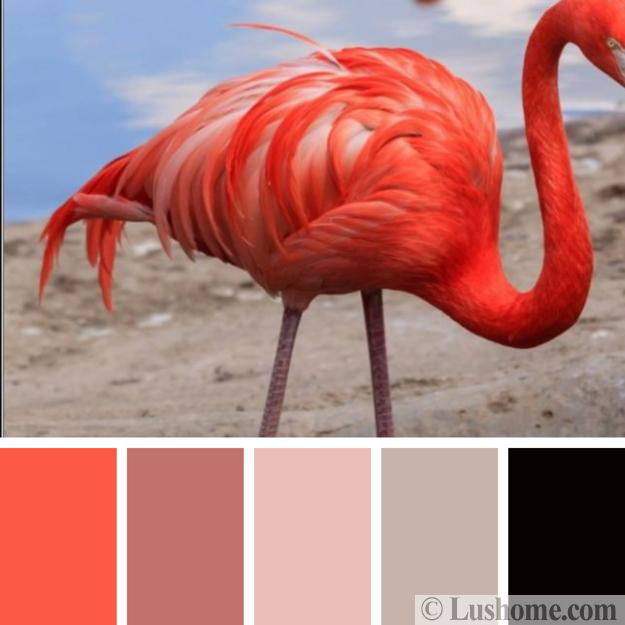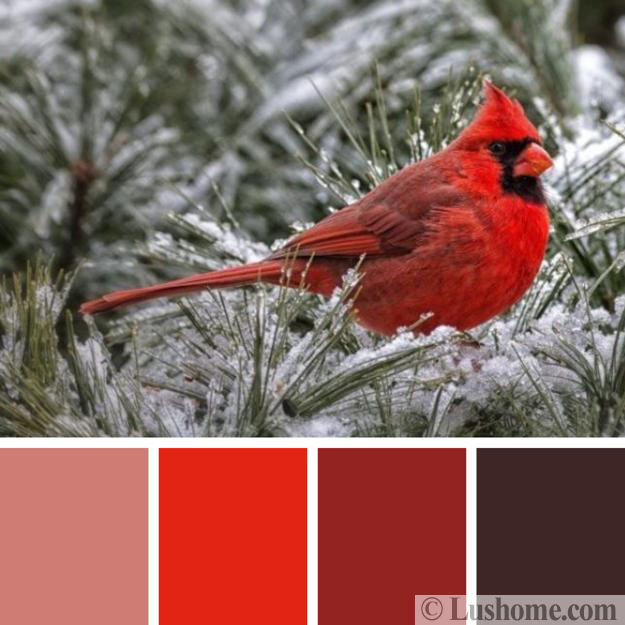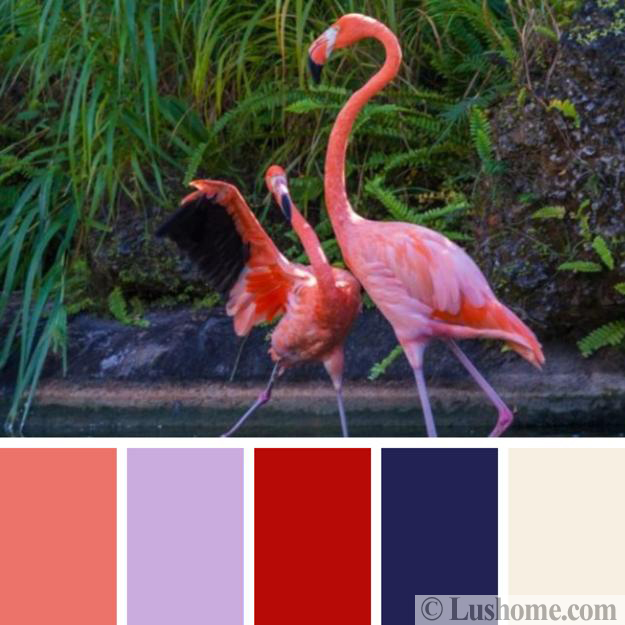 Purple color schemes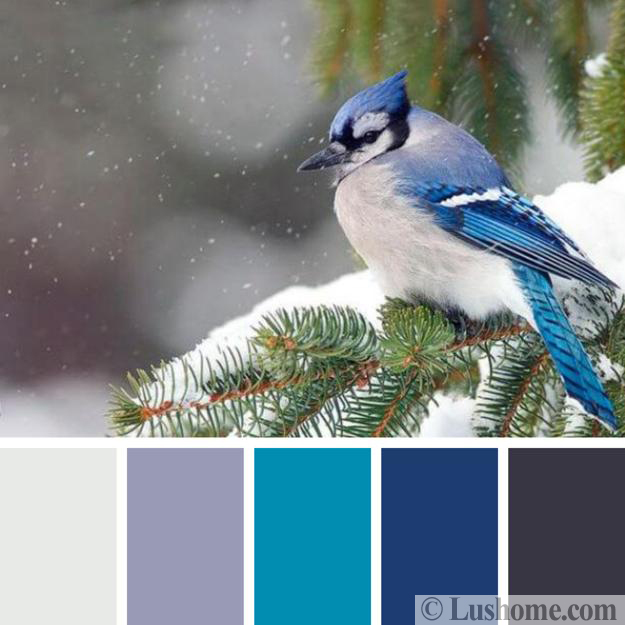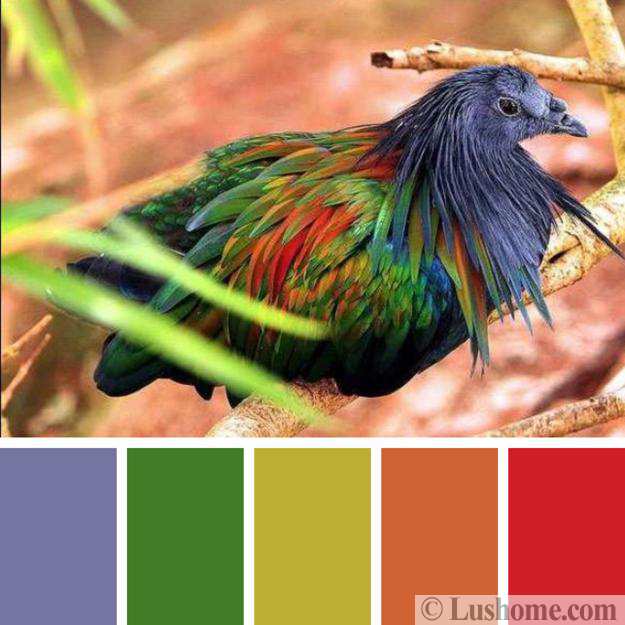 Red color schemes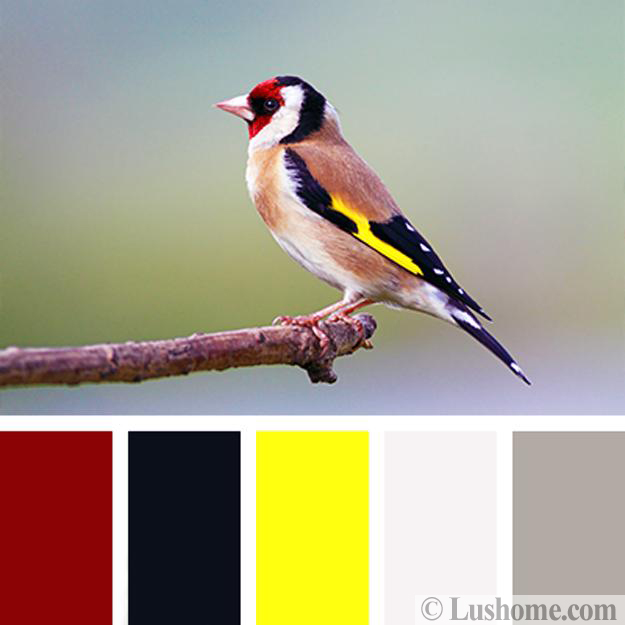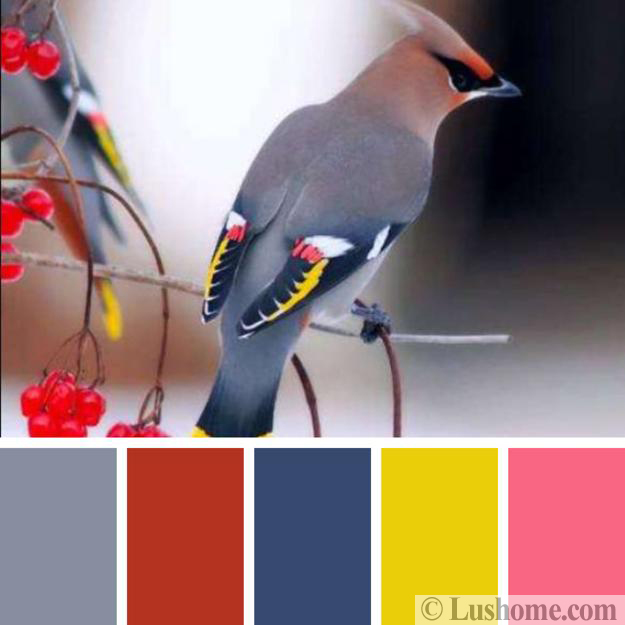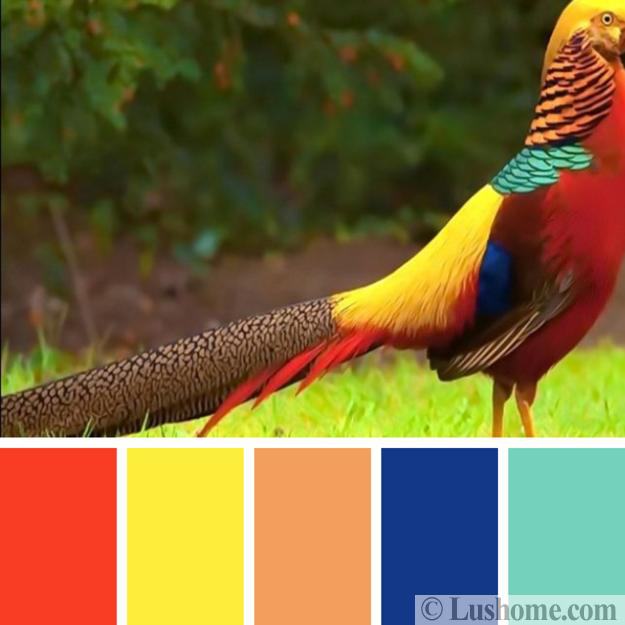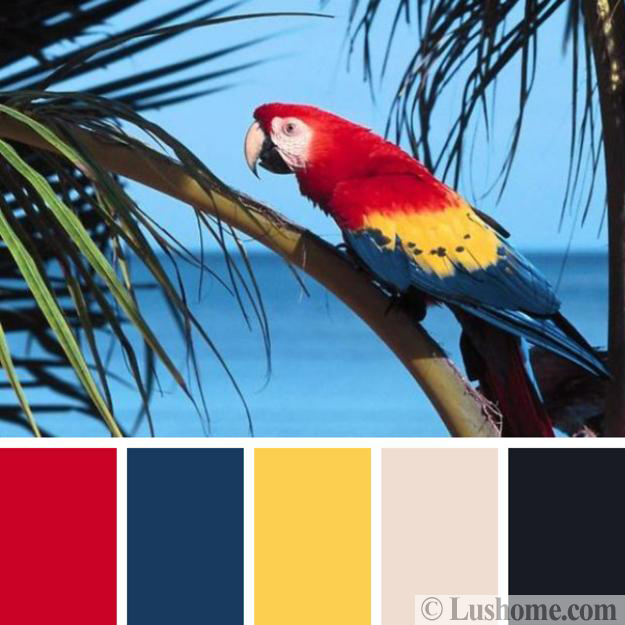 Turquoise color schemes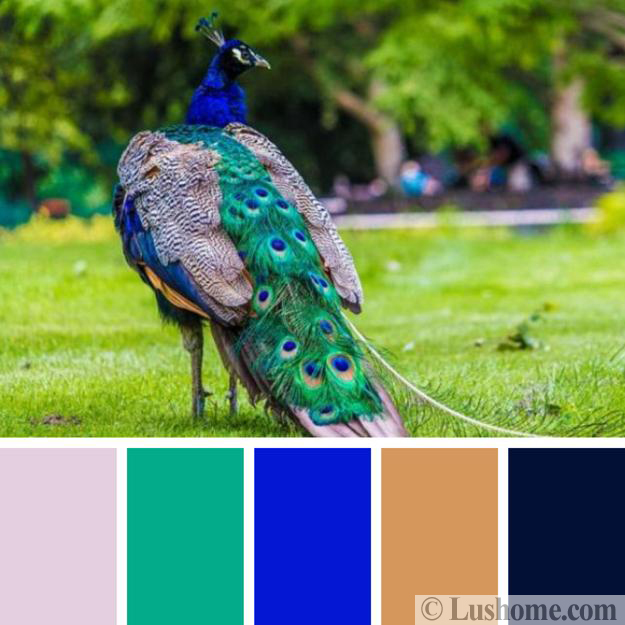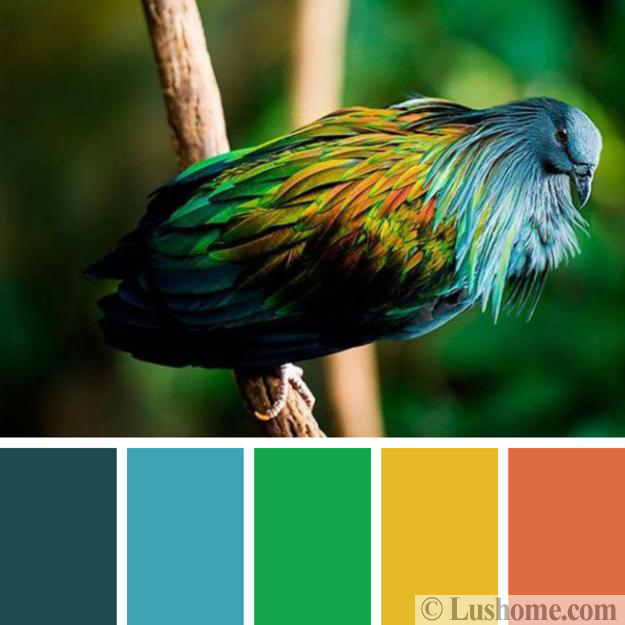 White with other color schemes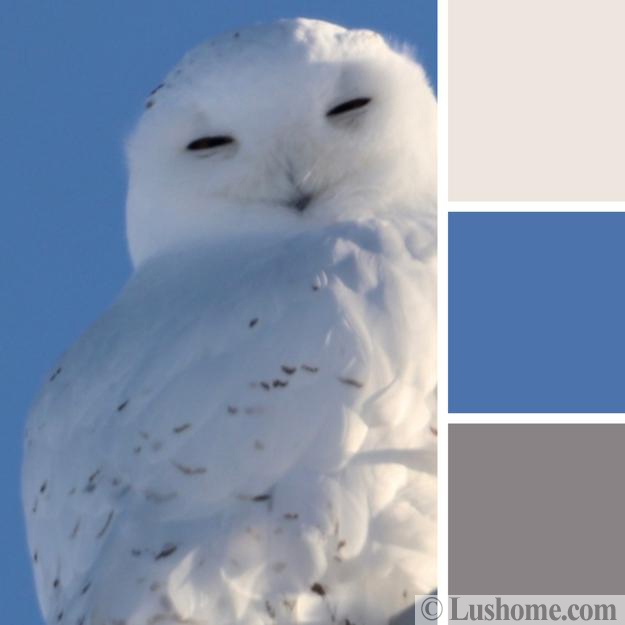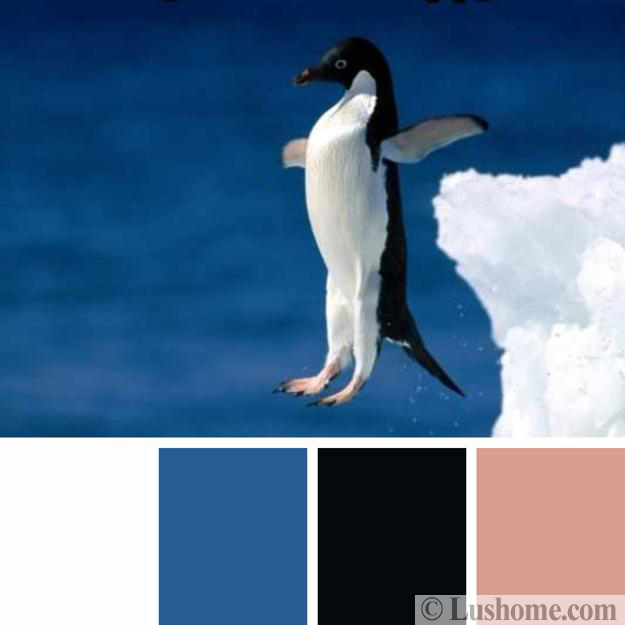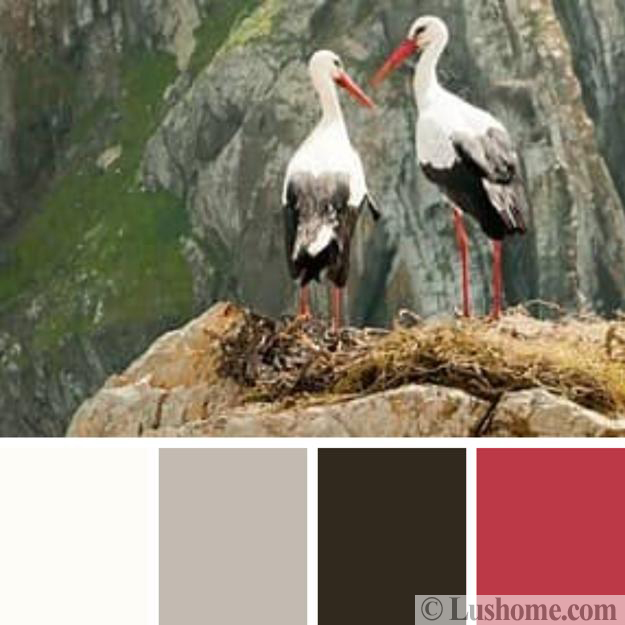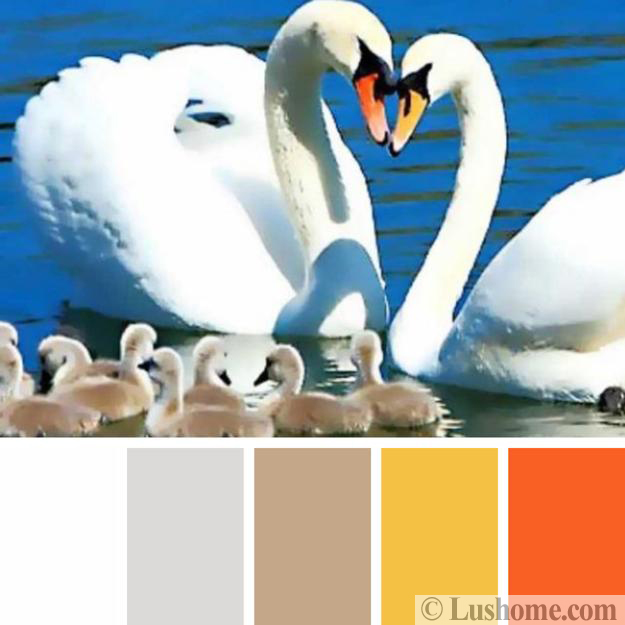 Yellow color schemes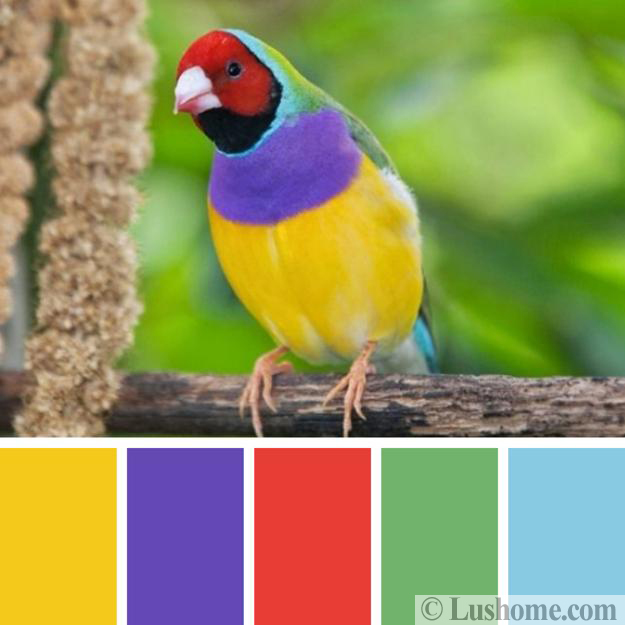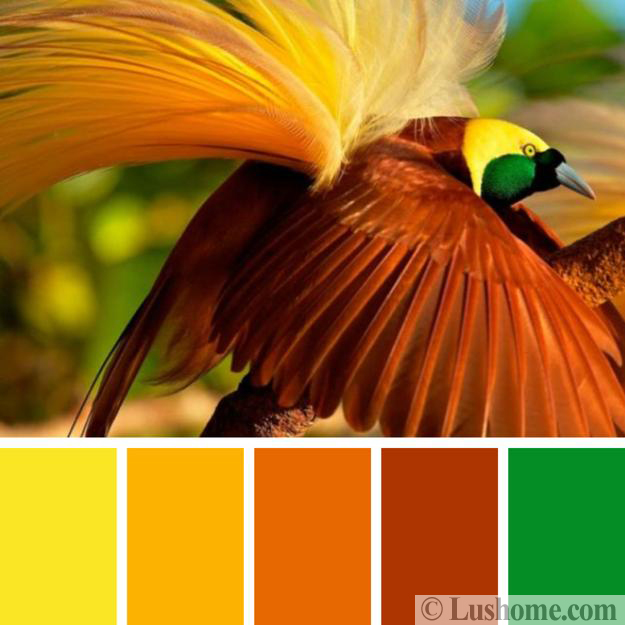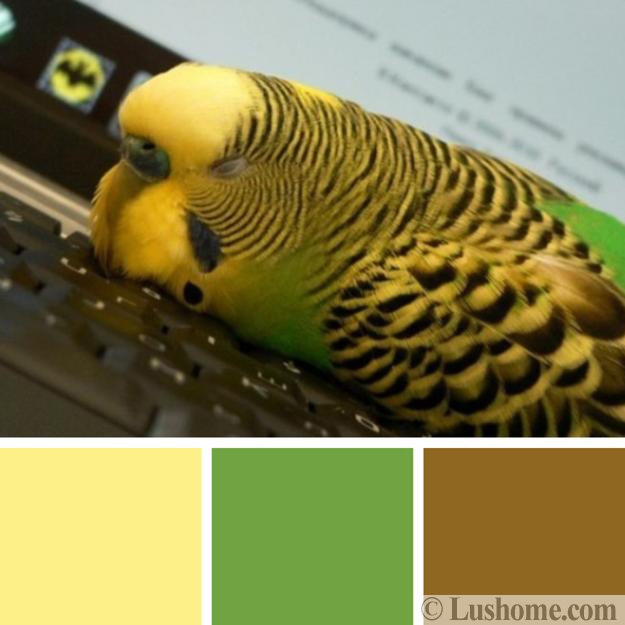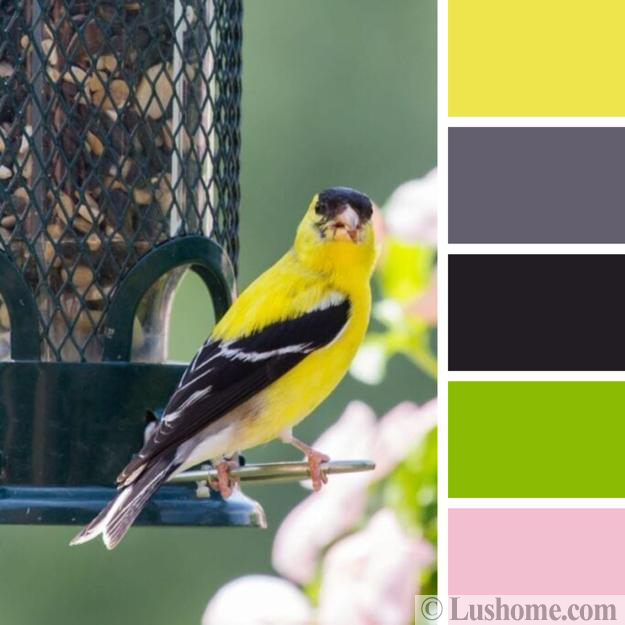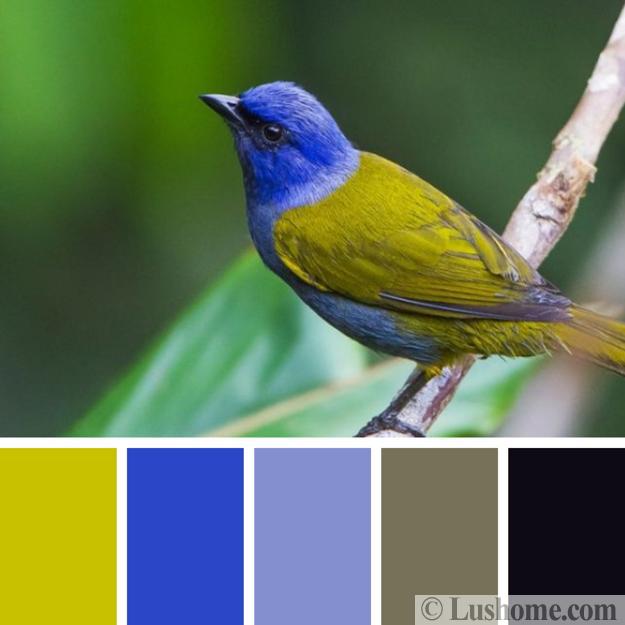 More from interior colors

Bright home interiors and amazing views of the ocean make this beach house a dream place. Large windows, light, neutral room...
and enjoy free articles sent to your inbox