Modern Apartment Ideas Bringing Colorful Dreams into Bright Home Interiors
---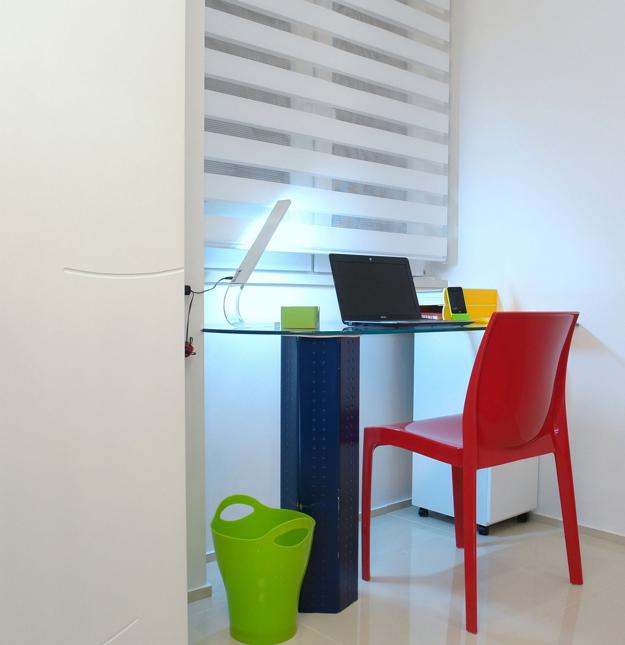 Modern apartment ideas can create bright and spacious living spaces even in small rooms. Blending vivid colors, geometric patterns, and shapes, designers add character and interest to white decorating ideas and brighten up rooms celebrating vivid dreams. Bright room colors and geometric shapes are modern trends in decorating. Suitable for all rooms, from kids bedrooms to interiors for elder people, brightness and color create spectacular and stylish living spaces. Lushome presents the bright apartment ideas developed for a senior couple living in Budapest, Hungary.
Modern interior design and decorating play with an ellipse shape in various colors. Large windows allow sunlight to penetrate freely into the living spaces, and colorful ovals create a sense of freedom, spaciousness, and dynamism in rooms with contemporary furniture. LED lights and energy-saving home appliances make this adorable, full of color, eco-friendly home bright and Green.
En suite bedroom decorating ideas blend functional and decorative approaches creating intimate and pleasant living spaces with colorful cushions and energetic accents. A fusion of color and texture can please any textile designer. This modern interior design shows the love of colors and reflects creative personalities of the owners.
Kaleidoscopic apartment ideas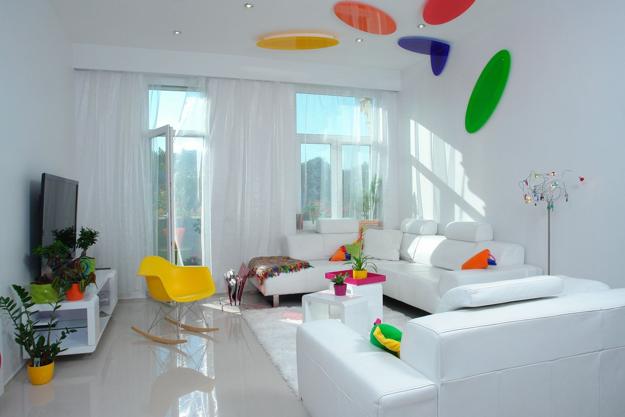 Radiant apartment ideas transformed the space into a dream home for fans of color. White decorating with splashy accents look beautiful in plenty of natural light and create a dramatic environment in LED light at night.
Modern interior design with lights that change room color like chameleons
Colorful and inspiring modern interior design and decor ideas
White decorating ideas, white furniture, paint, and textiles add spaciousness to the modern apartment. Multicolored accents and playful geometric shapes bring a sense of joy into small rooms. Functional and creative, the bright apartment ideas are fantastic. Beautiful and personalized interpretation of the latest trends in decorating mixes tradition with new, classic with contemporary.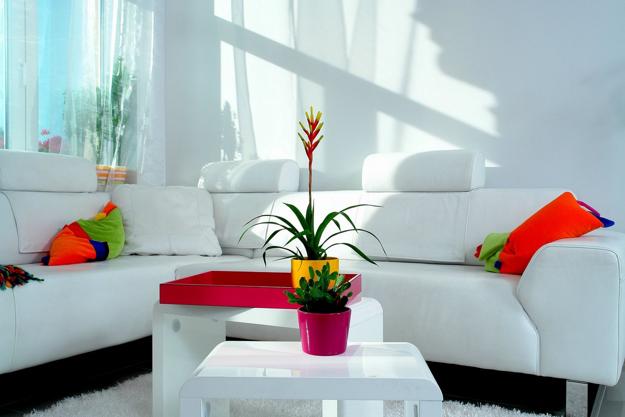 Art Deco decor and elegance of pure lines, geometric decoration patterns and modest white decorating, colored glass and beautiful textiles, Green LED lights and eco-friendly home appliances with low power consumption make this home bright and showy. The dramatic interior design offers great inspirations for vibrant and modern ideas.
22 colorful decorating ideas to increase appeal of small balcony designs
25 colorful fridge ideas, modern kitchen appliances in retro styles
Geometric shapes and novel ideas to reuse and recycle what people have in their homes help create unique accents and add originality to interior design. A handmade bathroom mat made of old pillows is a simple, colorful, and inspiring idea that brings freshness and joy into the room.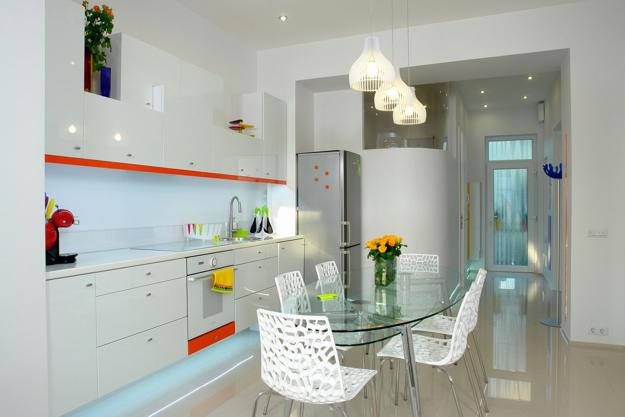 Green ideas, extraordinary work with colors, and creative recycling personalize these beautiful, playful, and youthful home interiors, adding energy and bright character to every room.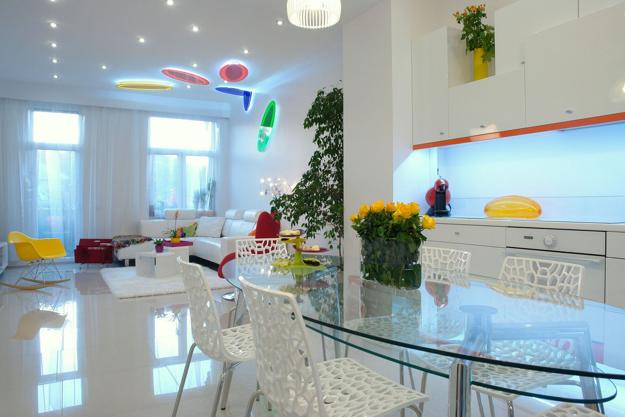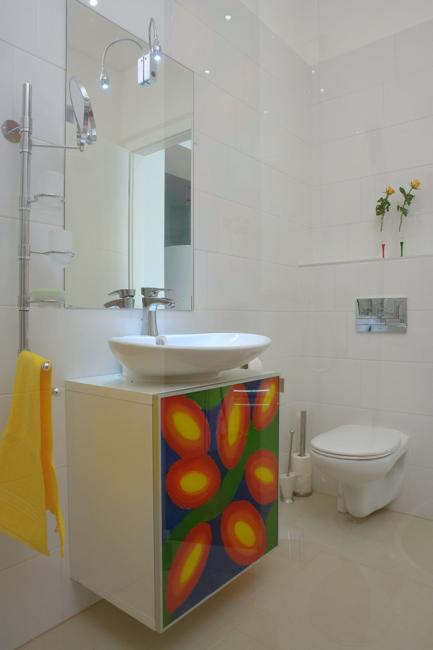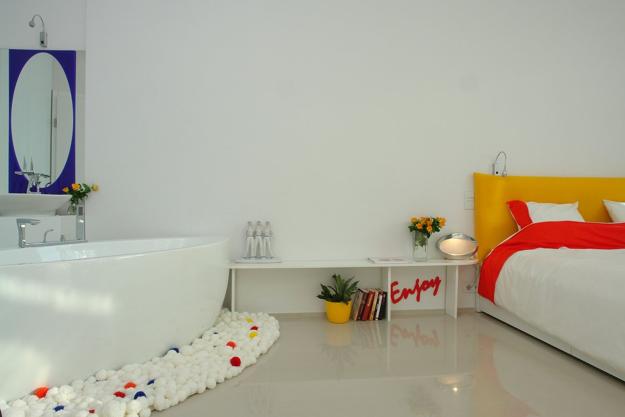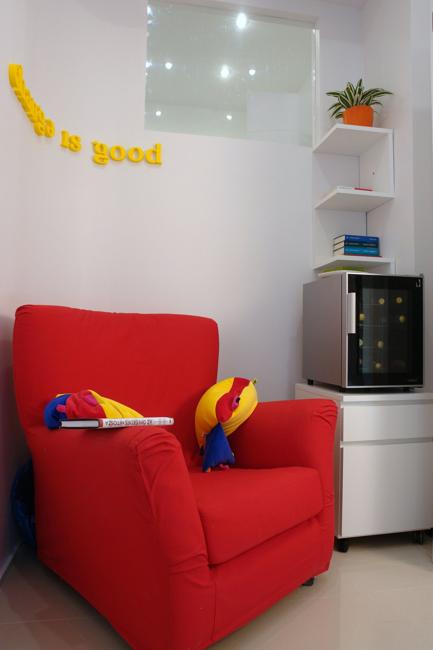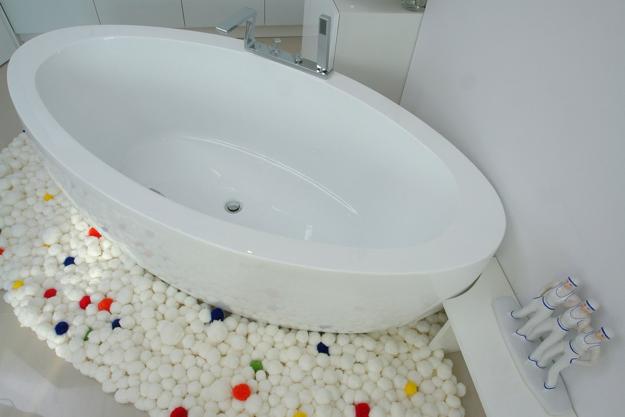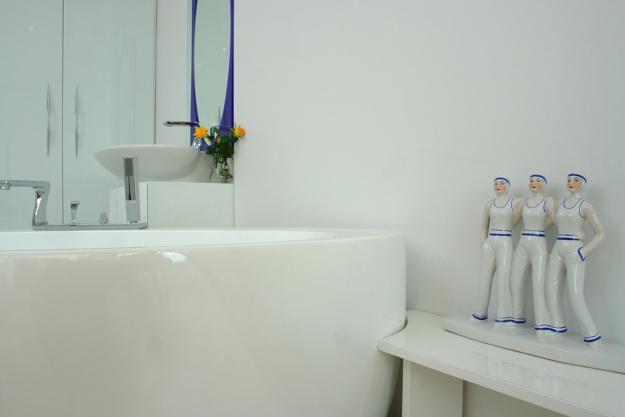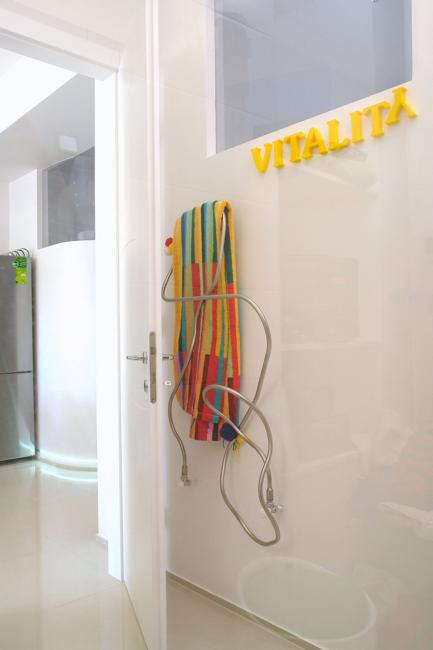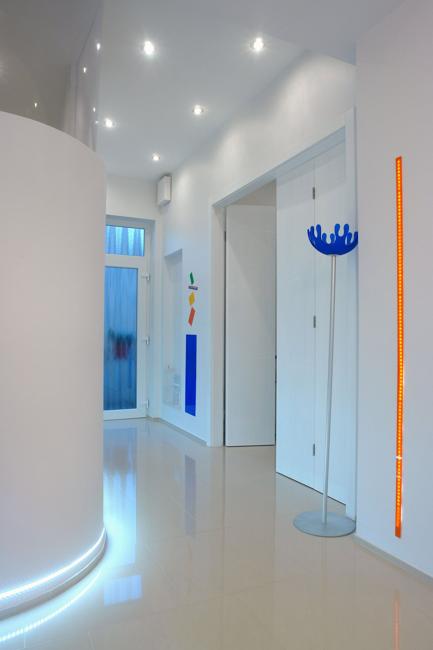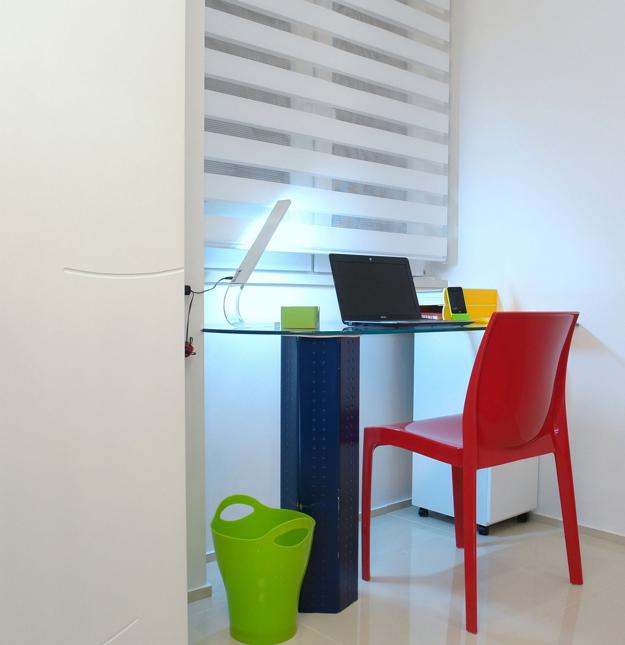 by Ena Russ
last updated: 14.08.2017