Mirrored Tile Designs, Modern Kitchen and Bathroom Tiles

Bathroom Ideas

Interior Design Ideas

Kitchen Ideas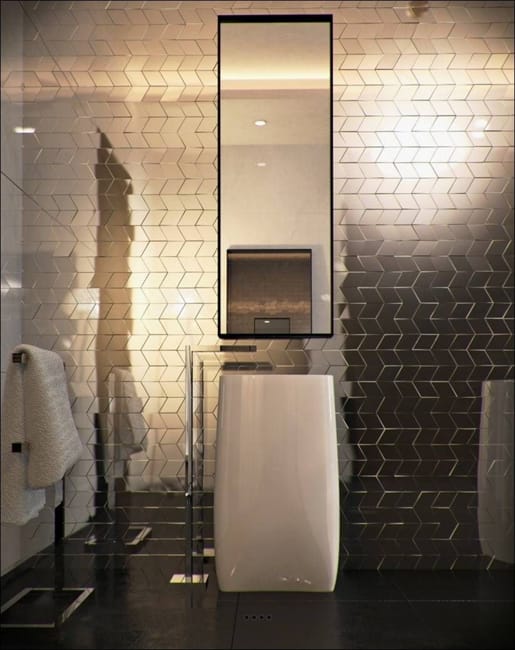 Mirror bathroom tiles, modern accent wall design
kitchen backsplash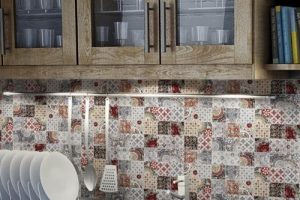 Mirrored wall tiles are one of the modern kitchen and bathroom design trends. Mirrored tiles look fresh and elegant on the walls, creating beautiful accent walls in home interiors. Check out the Lushome collection of kitchen and bathroom designs featuring mirrored tiles and get inspired for your home transformation in the brilliant way to design stunning reflective surfaces with mirrored tiles, wallpaper, or a wall mirror gallery.
Mirrored tiles and wallpaper can change any kitchen or bathroom design quickly. Mirrored surfaces bring more light, stretch small spaces visually, and create a dynamic element that adds depth to modern interiors. You can use various sizes and shapes of mirrored tile designs. Mosaic tiles, diamonds, rectangular, hexagon, triangular, and circle designs offer fabulous, spectacular, modern kitchen and bathroom tiles for renovation projects.
Wood-like kitchen and bathroom tiles, modern tile designs
Animal skin tile designs, modern kitchen and bathroom tiles
Top tile design trends for modern kitchens and bathrooms
Mirrored kitchen and bathroom walls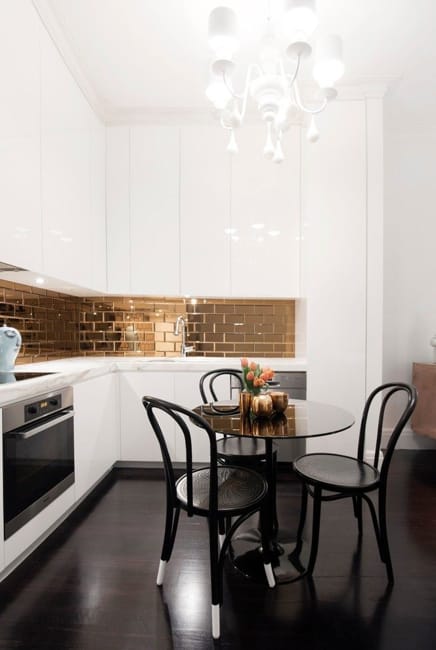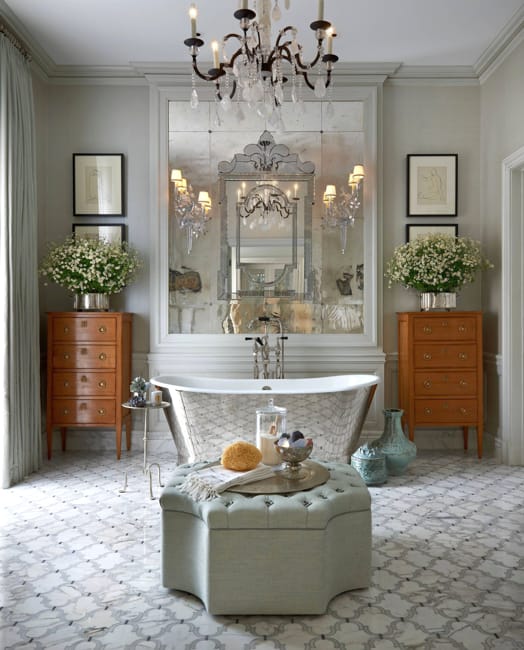 Mirrored tile designs are excellent for creating stylish accent walls. Mirrors are versatile and suitable for all kitchen and bathroom designs when used in moderation. Mirrored tile designs can balance the proportions of interiors, make them brighter, and brilliantly personalize the living spaces. Use mirrored surfaces on the wall opposite a window, and see how brilliant and stylish your kitchen or bathroom can look.
Modern tiles and interior design ideas
Wall mirrors; modern interior design and decor
Stunning mirrored ceiling designs
Mirrored kitchen tiles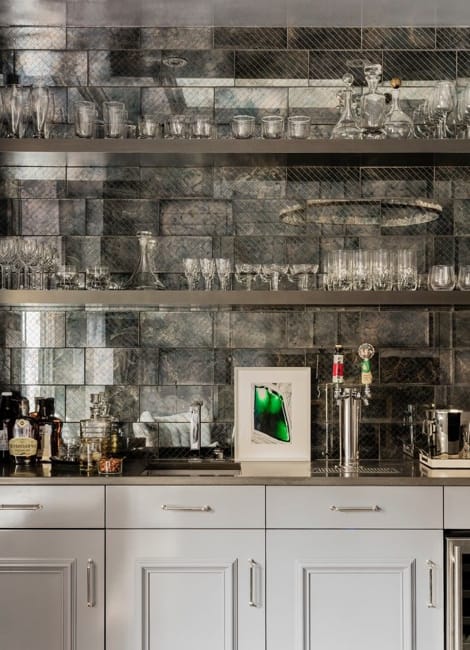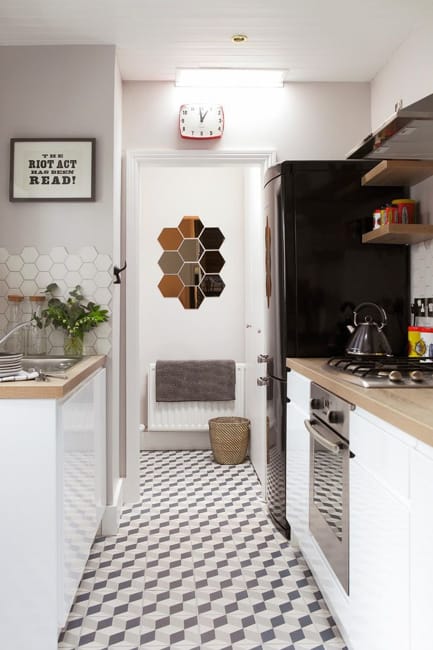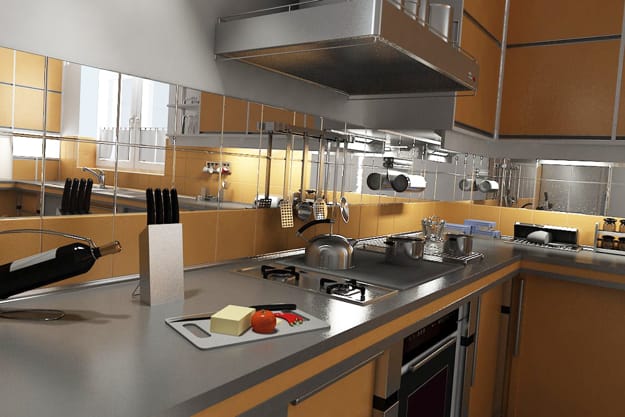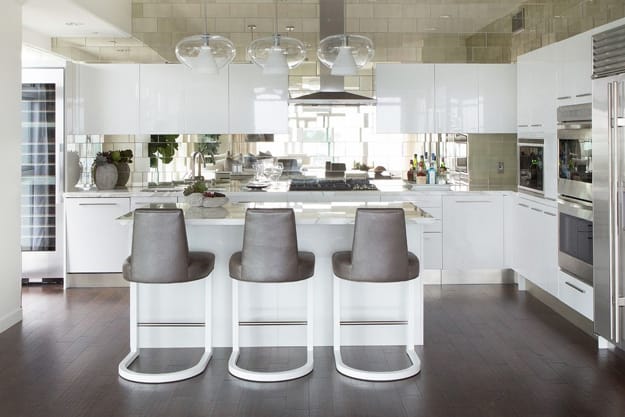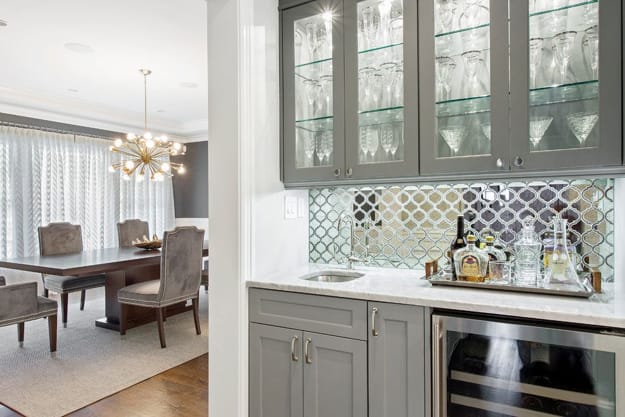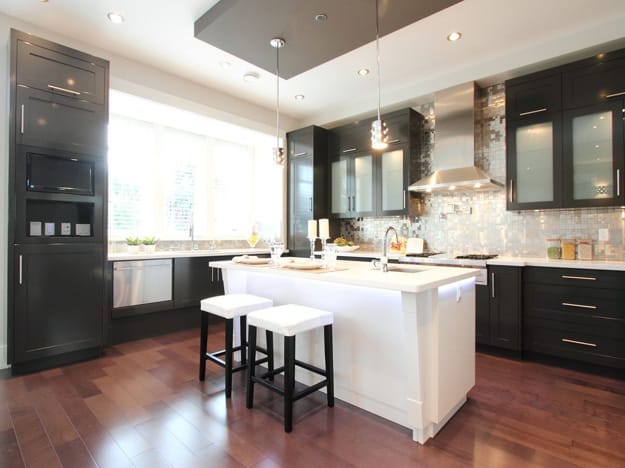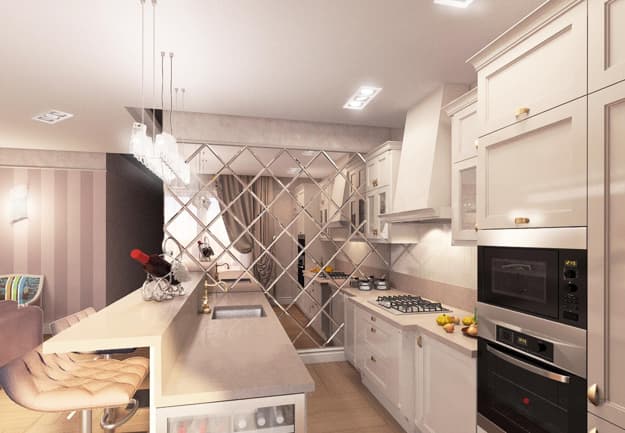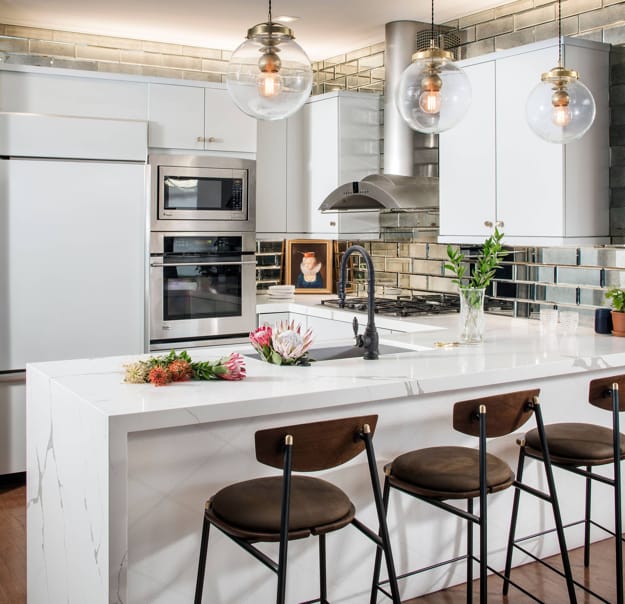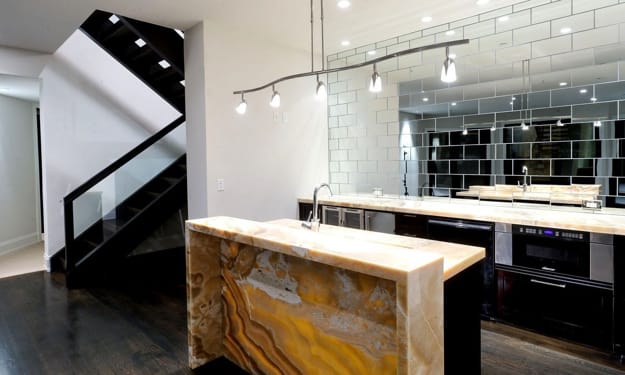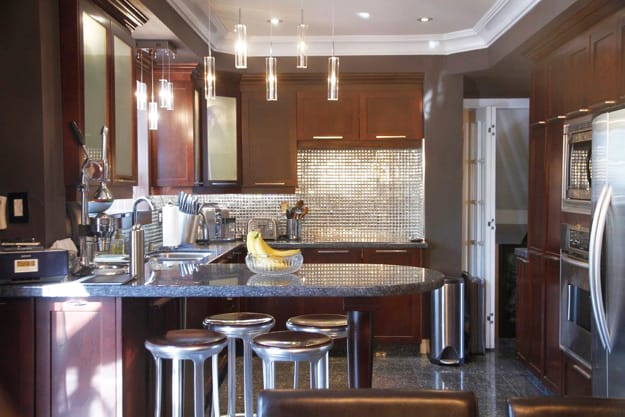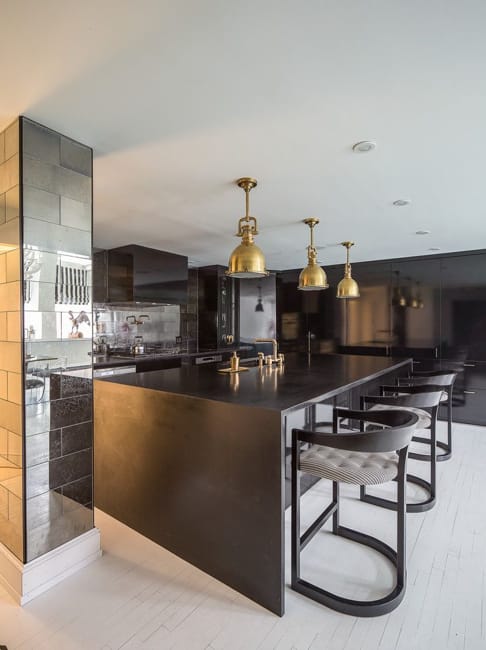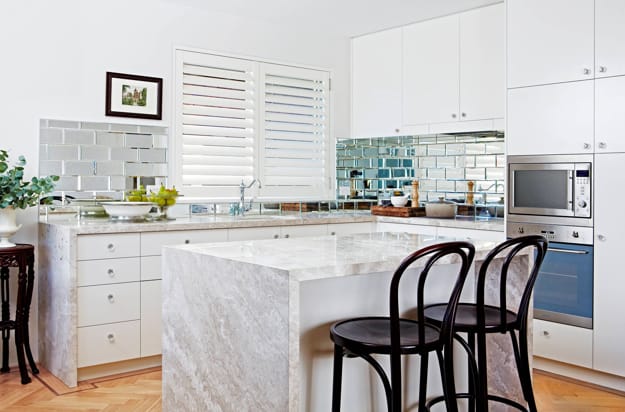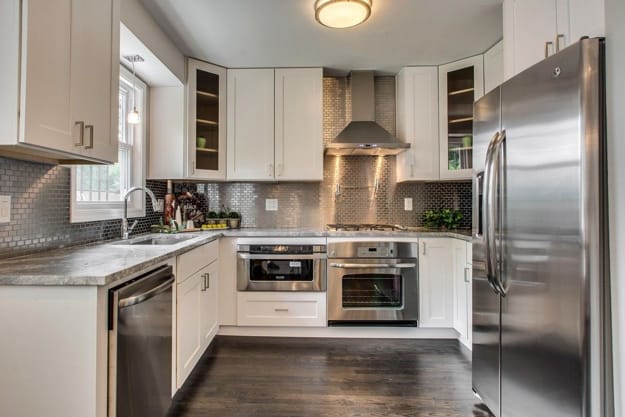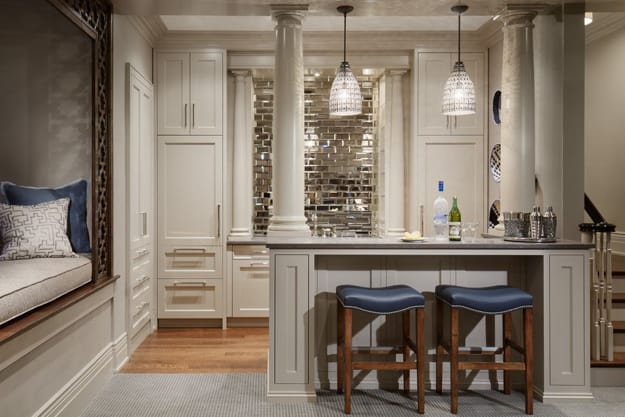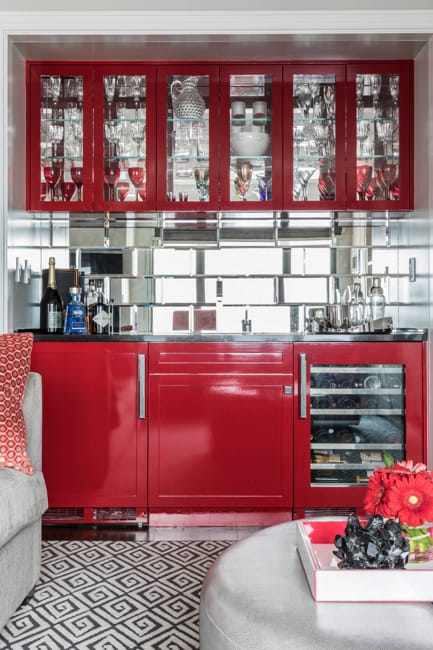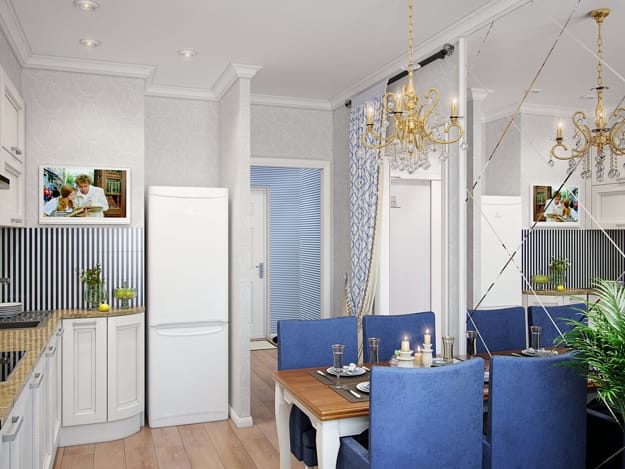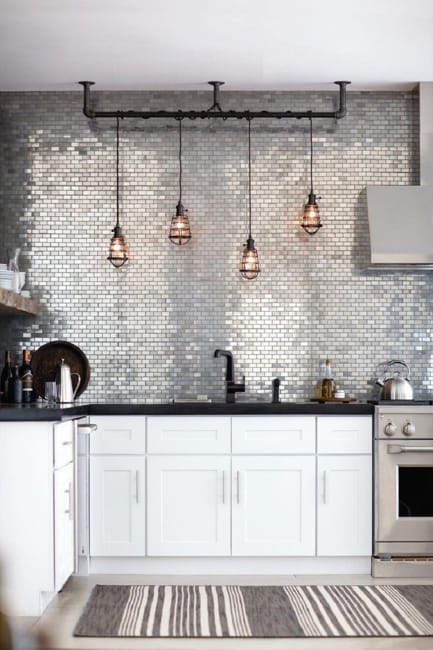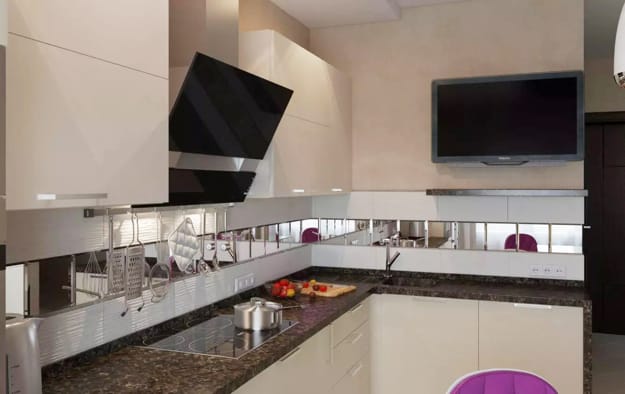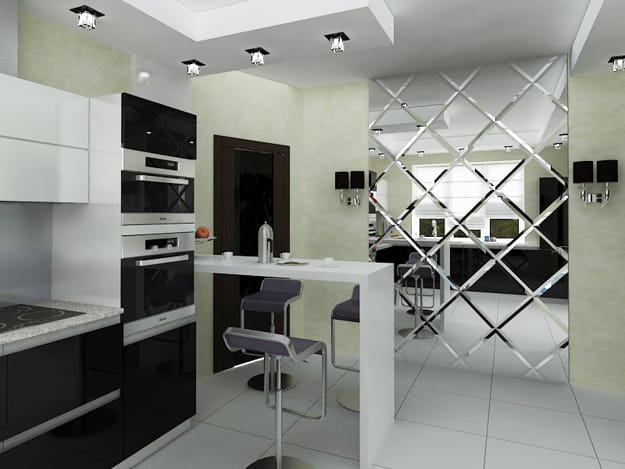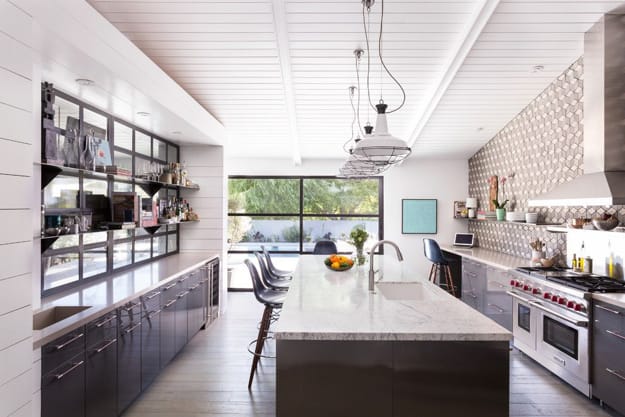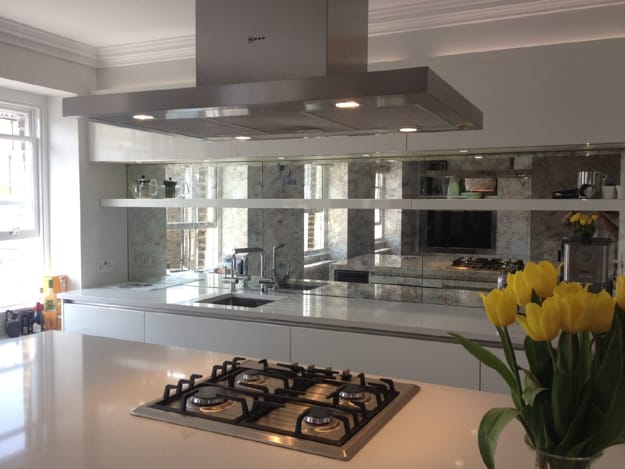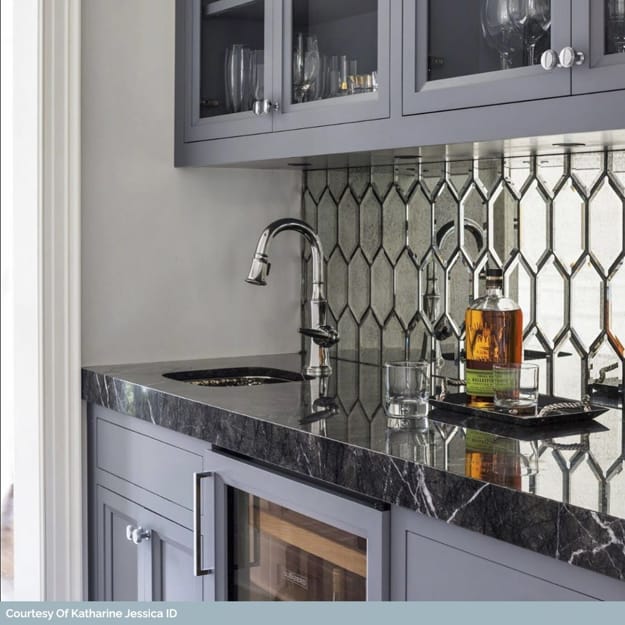 Mirrored bathroom tiles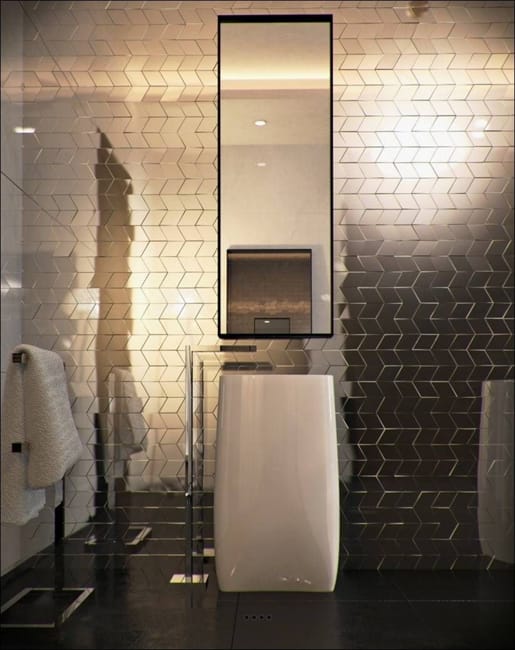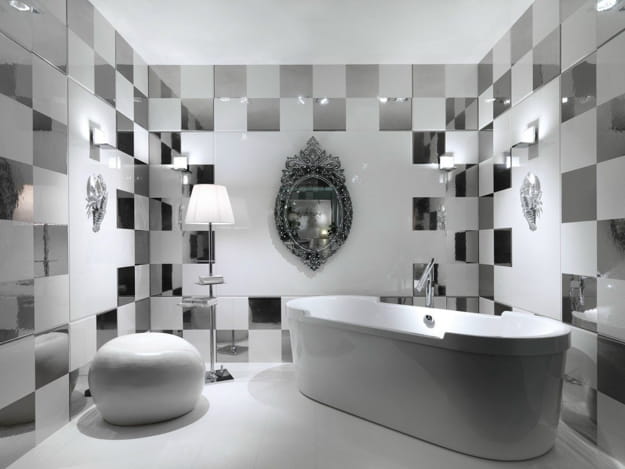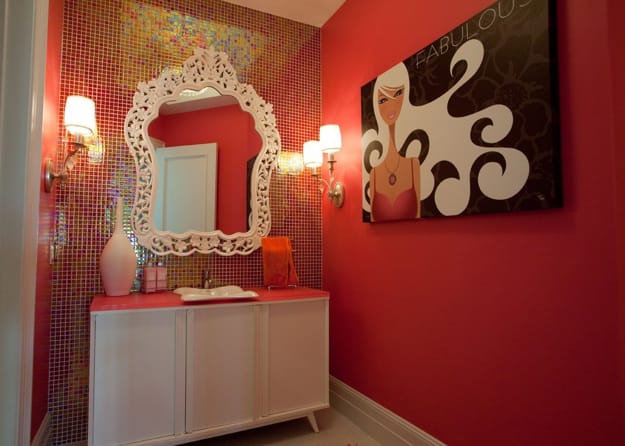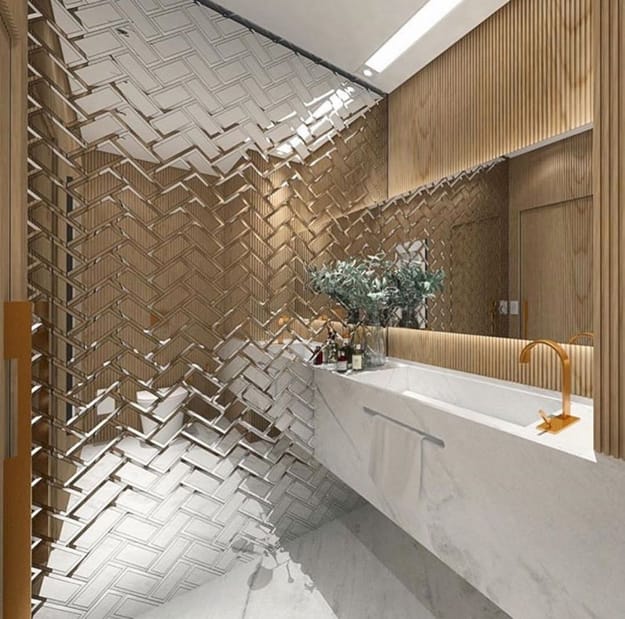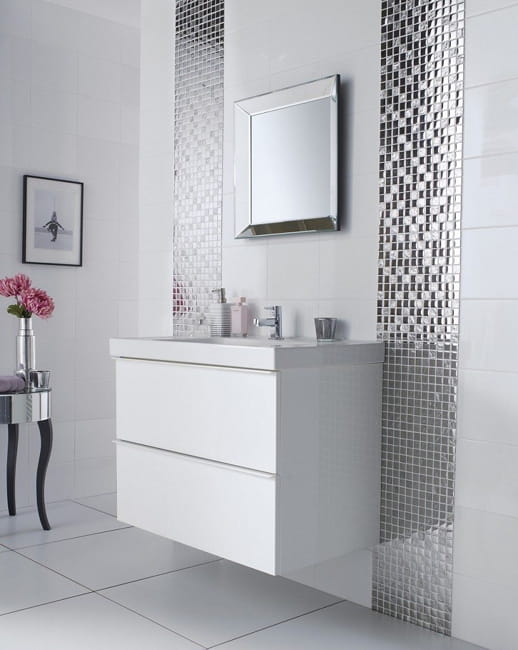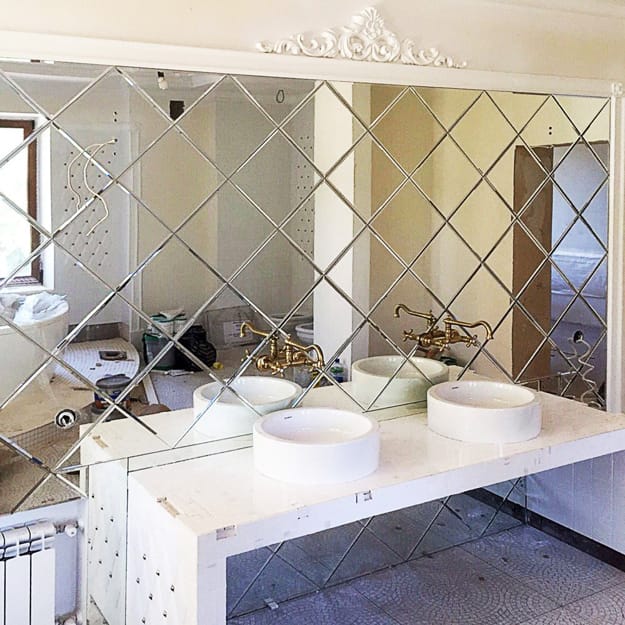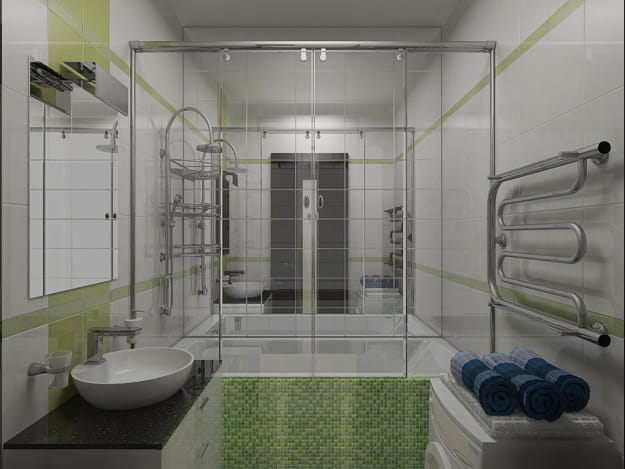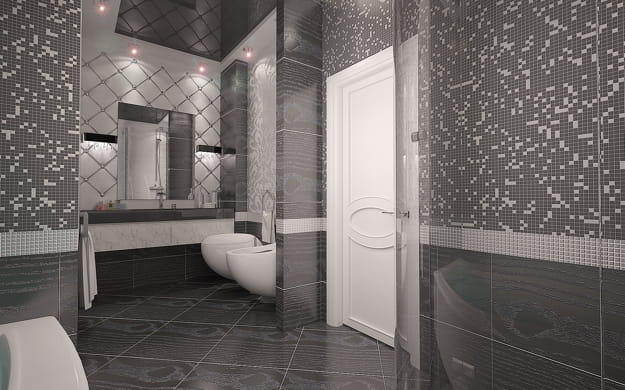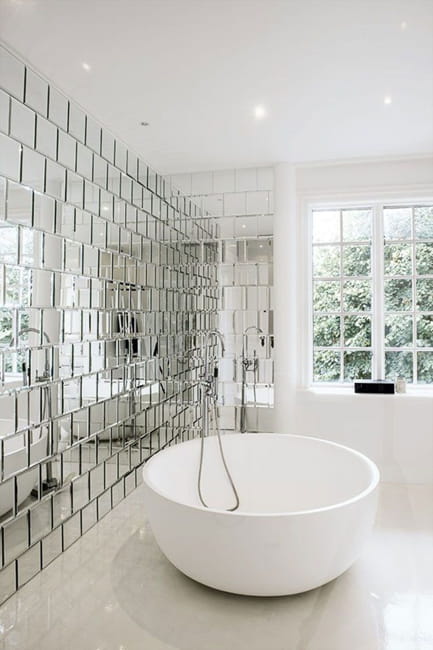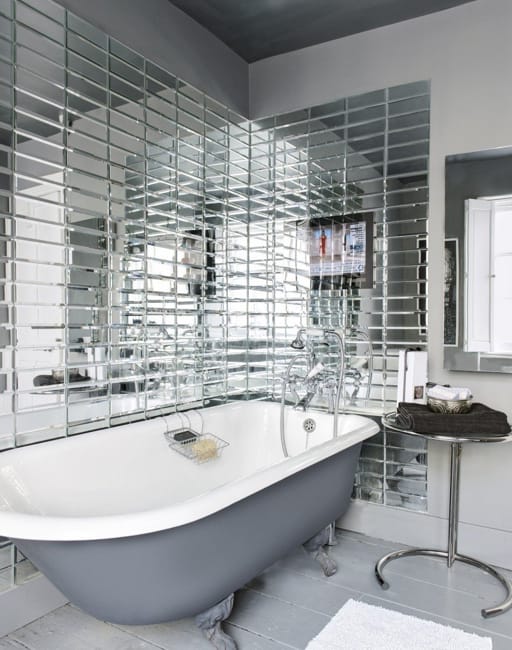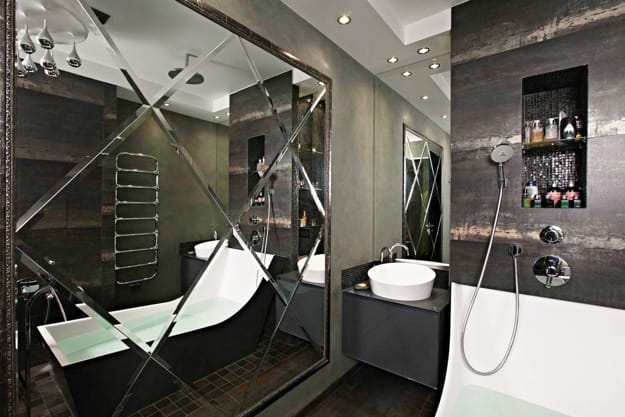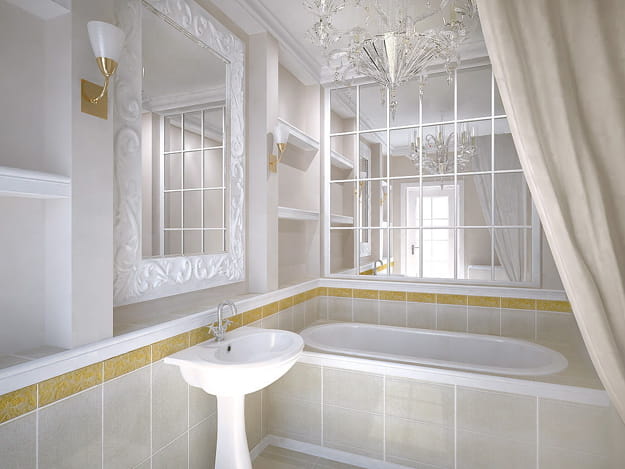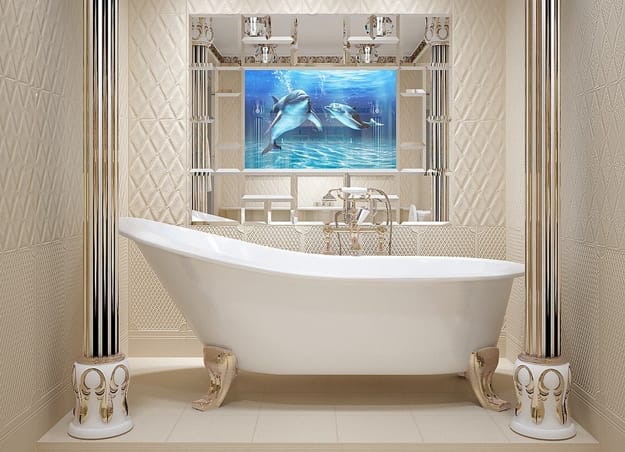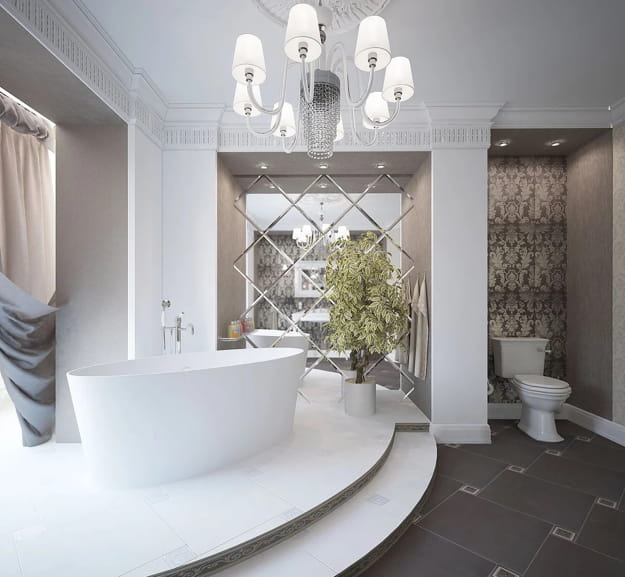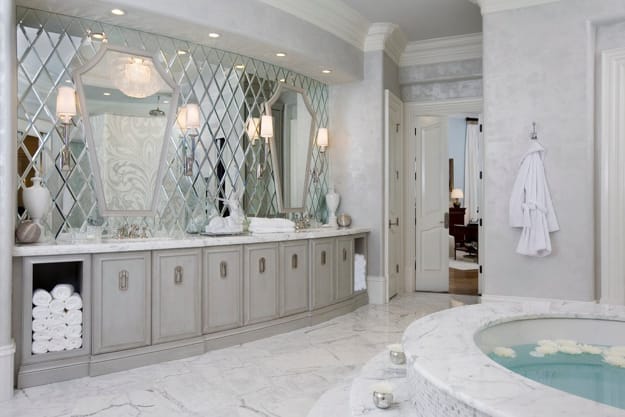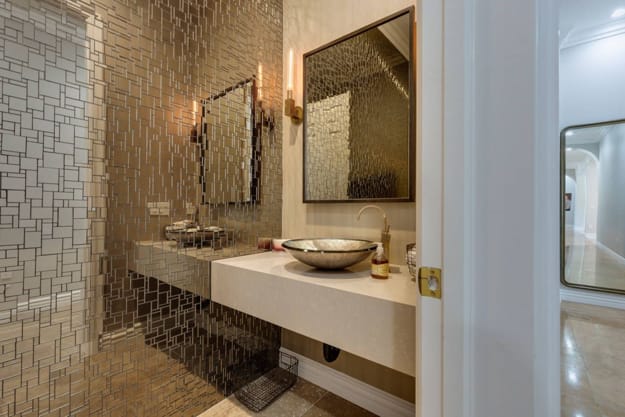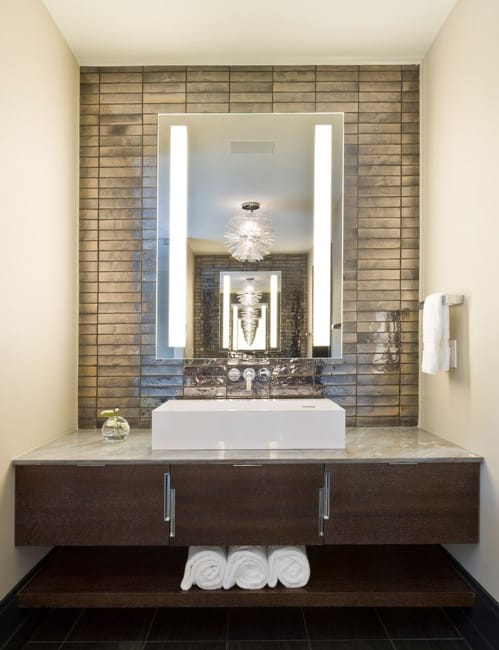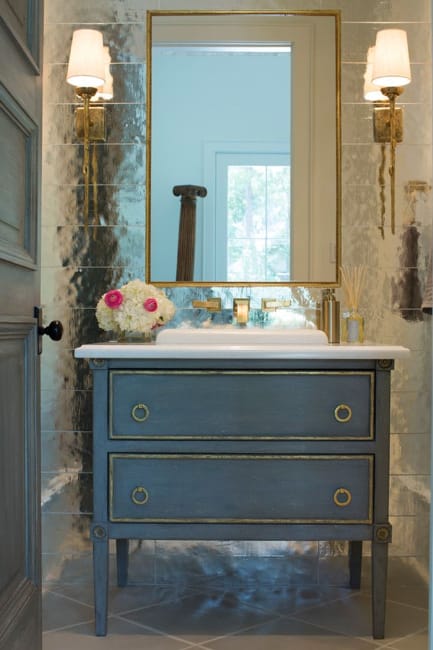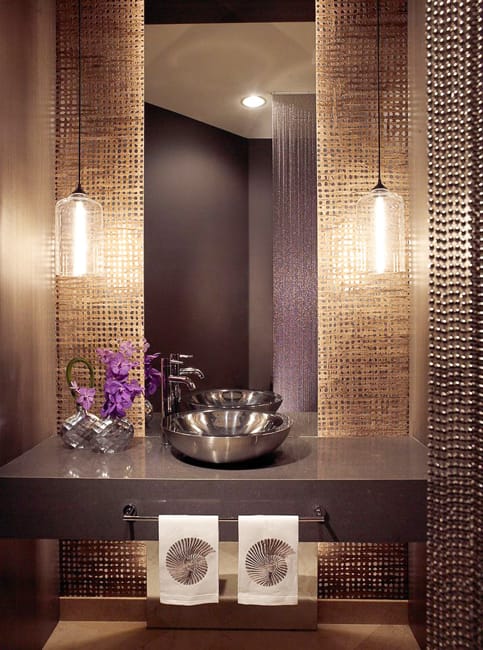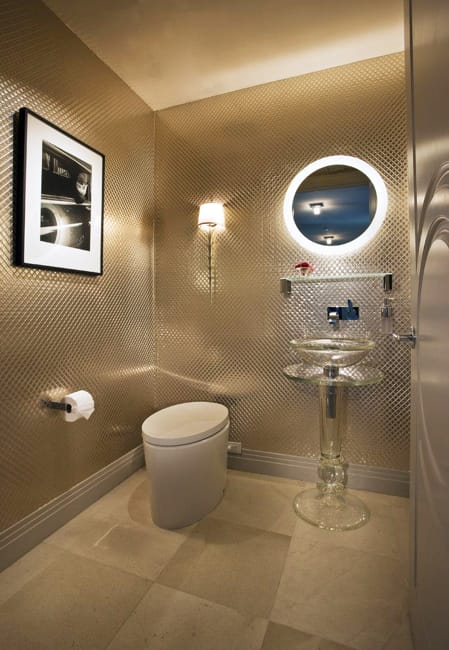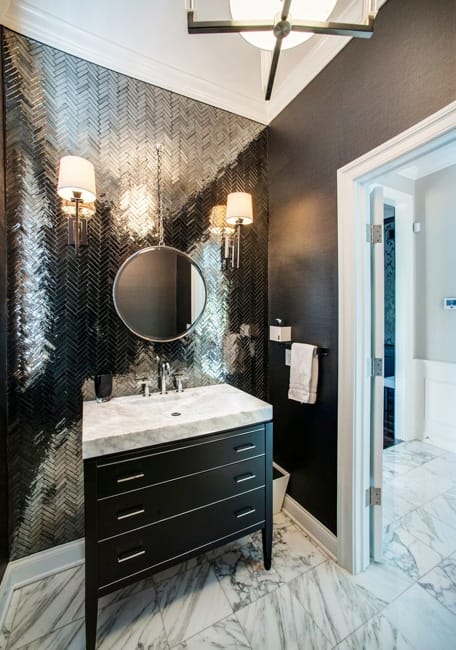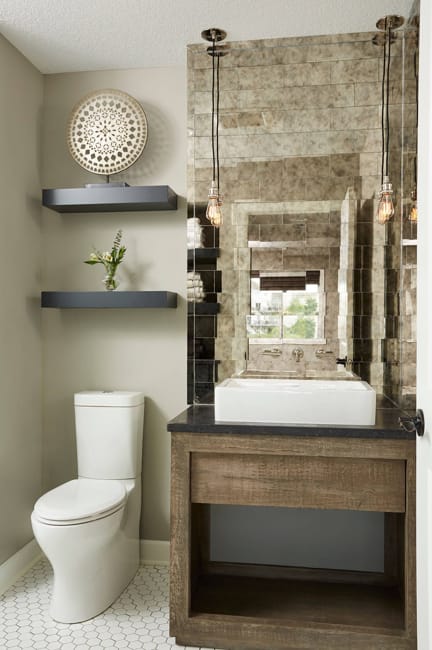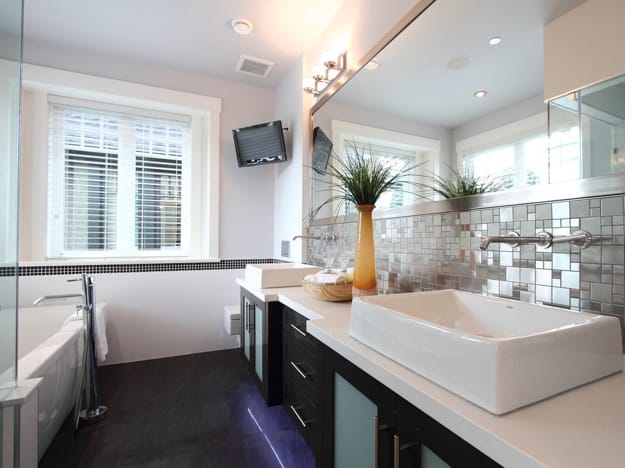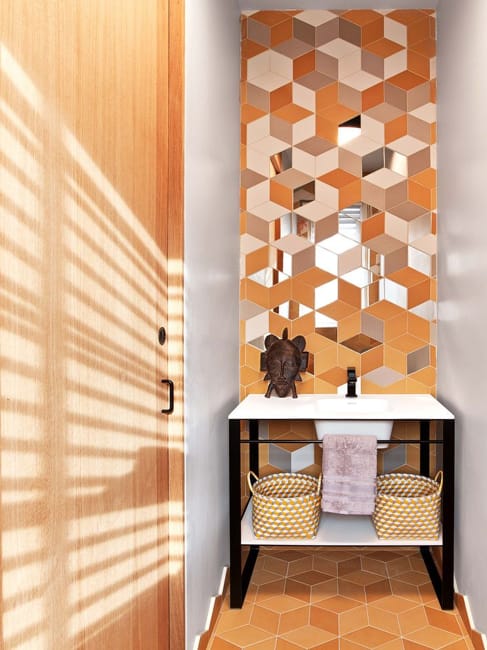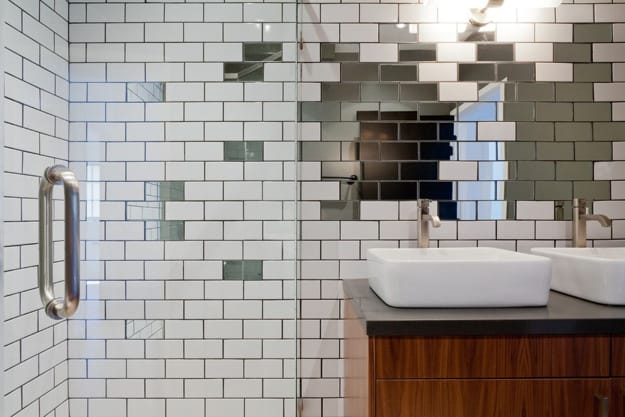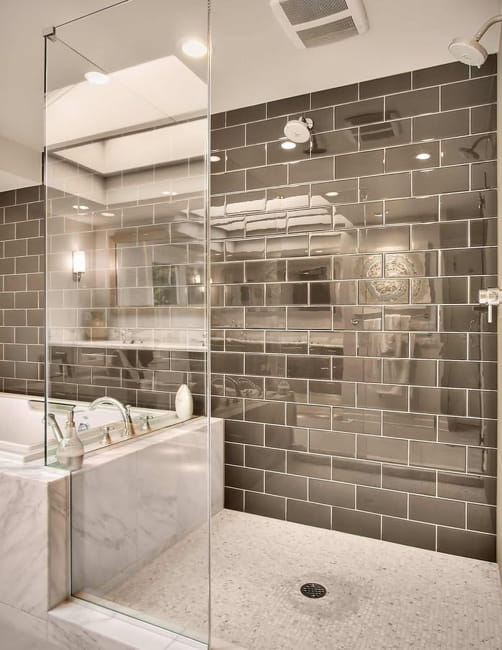 Warm metal accents are easy to incorporate into modern kitchen designs. Metal lamps, hardware, metal tiles, elements of kitchen designs will...
and enjoy free articles sent to your inbox