Mirror House Design, Invisible Home Reflecting Surroundings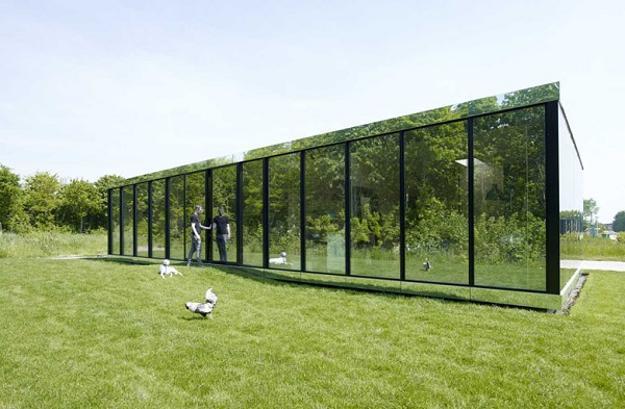 Mirror House exterior walls
Mirror house is a unique architectural and interior design project. Built as a contemporary home with spacious and bright interior design, this modern house is envisioned by architecture students Johan Selbing and Anouk Vogel. Lushome presents this amazing modern house, built in Dutch city of Almere.
Mirrored exterior walls reflect the surroundings and blend the house exterior into the landscape. Built in a residential area with unusual architecture, this modern house design reflect interesting homes that surround  this house. Easy construction, simple design and harmonious environment are tasks that define the creation of this modern house.
The contemporary home with mirrored exterior walls and spacious interiors merge with the surroundings and reflect innovative design ideas and dreams of creating harmonious living spaces. The Mirror House design features exterior walls made with reflective glass panels that blur the boundaries between the house and landscape.
Mirrored console tables and coffee table designs stretching small spaces
Mirror House design with reflective exterior walls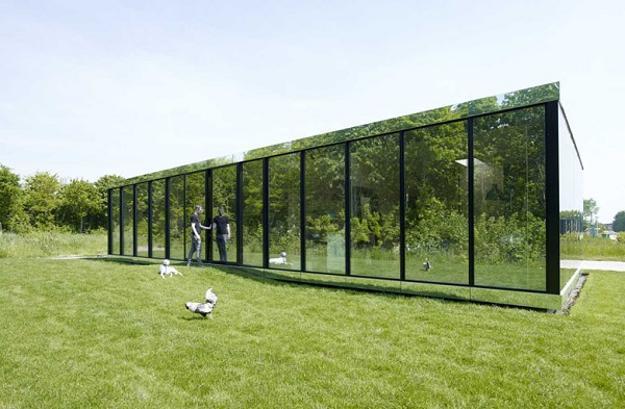 Mirrored exterior walls are innovative, decorative and functional. Reflective glass panels create privacy and add novel look to modern house design.
Living spaces are warm and inviting, and create striking contrasts with exterior walls that look sleek and cold. Interior walls are decorated with light birch wood panels, which create a feeling of coziness and add comfortable color to modern interior design.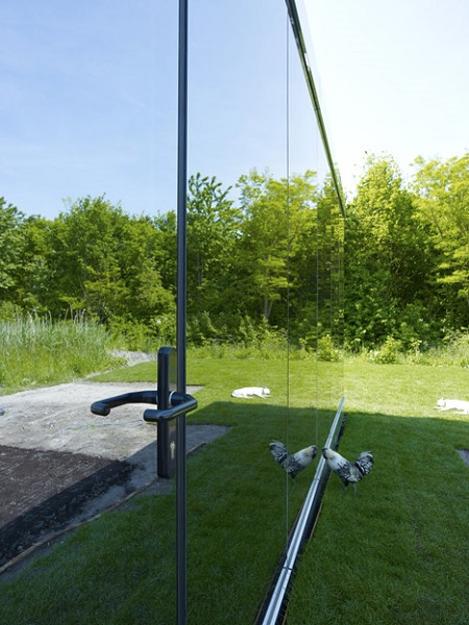 Attractive horizontal lines add interest to interiors and stretch living spaces visually. Raised floor, built-in storage closets make this modern house look larger. Space saving sliding doors create two functional zones for the living area and kitchen.
Glamorous penthouse interior design with mirrored walls and mirrors
Invisible mirrored fence that reflects beautiful landscaping
The contemporary simplicity of this modern house design and its functionality create spacious and comfortable living spaces that are versatile and suitable for urban and rural landscape.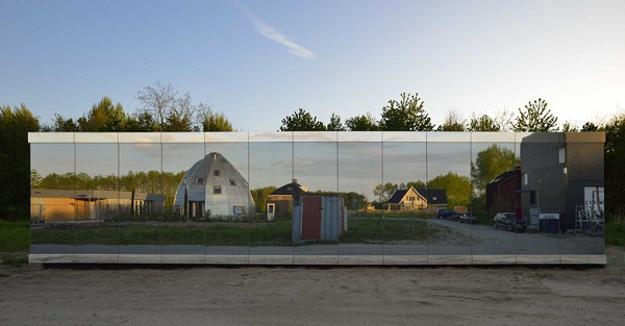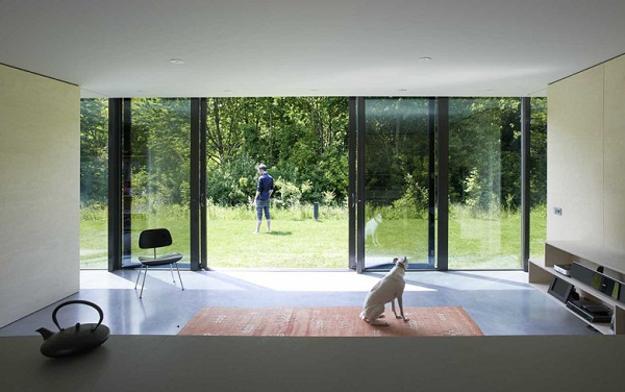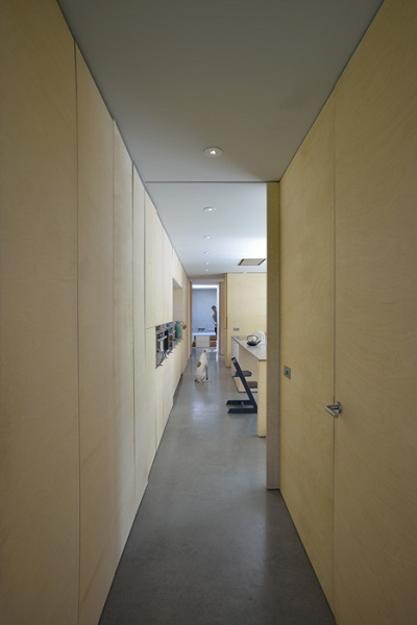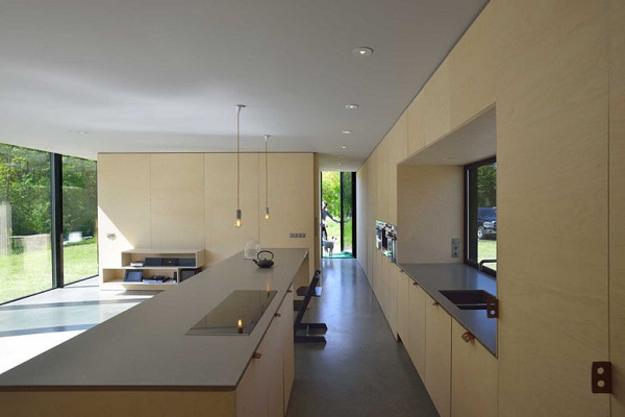 There are hundreds of reasons to recycle metal parts, old cookware, wires, tools for creating unique designs and decorating your office...