Glamorous Penthouse Interior Design With Mirrored Walls and Furniture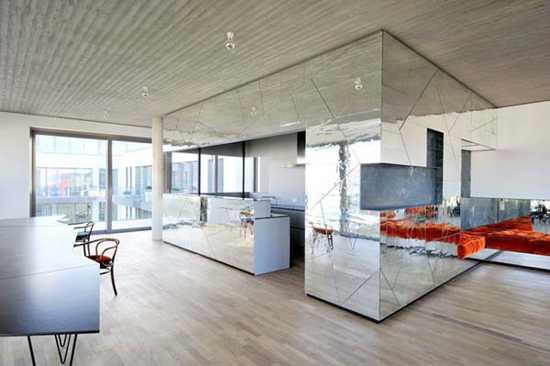 Glamorous contemporary penthouse design and luxury apartment ideas
Penthouse interior design with mirrored walls and furniture create grandiose and bright rooms that show glamor and luxury. The amazing penthouse interior design ideas are developed by two architects Oskar Kohnen and Fabian Freytag with Berlin-based architectural company LecaroliMited, www.lecarolimited.de/
Extravagant and brilliant penthouse with bright interior design looks exciting and exquisite. Contemporary interior design ideas impress with showy mirrored wall design, luxurious spaciousness and brightness. Mirrored surfaces reflect classy black and optimistic orange colors, balancing modern interiors and creating stunning room decor.
The penthouse design is elaborate and flamboyant, offering contemporary interior design that has an extravagant taste. Striking artworks and mirrored wall design, contrasting interior design colors and unusual furniture are combined with warm wood floors and other natural decorating materials, that create a calming effect.
Parisian penthouse apartment ideas, modern penthouses interior design
Modern interior design and decorating with light, Little Venice house design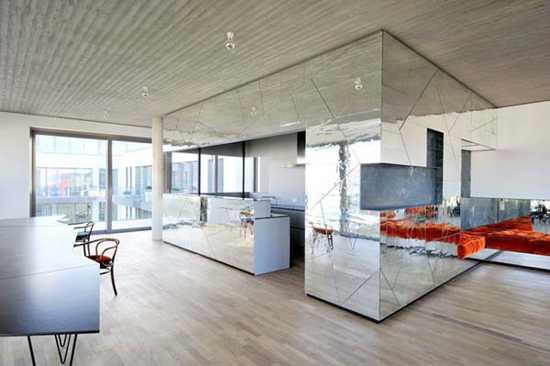 The penthouse design features 400 square meters of a residential building in Berlin. Reflecting surfaces and bold interior design colors create fantastic rooms in the two-level apartment, while home office and bedroom interiors offer cozy atmosphere for work and rest.
Spacious modern interiors seduce with luxurious contemporary lifestyle. Open floor plan, enriched by mirrored wall design and furniture surfaces, make rooms feel airy and light.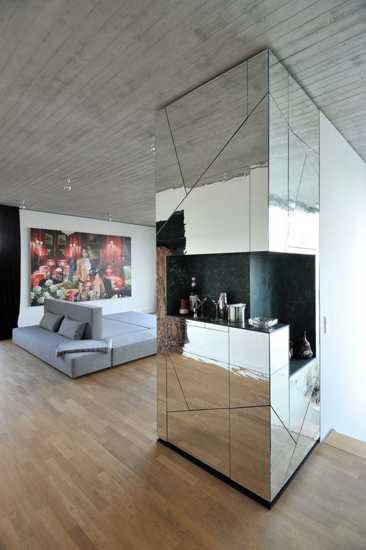 The contemporary penthouse design offers amazing interior design that promise comfort and excitement. Mirrored walls and furniture, stripped wallpaper and rich colors make this apartment ideas very interesting, unusual and fascinating.

More from architectural interiors

Bear Stand house design features dramatic wood interiors, exterior, and outdoor living spaces. Surrounded by mature trees, the modern house offers...