Birdhouse Intergrated in Ceramic Roof Tile Updates Traditional Roofing Material

Green Design Ideas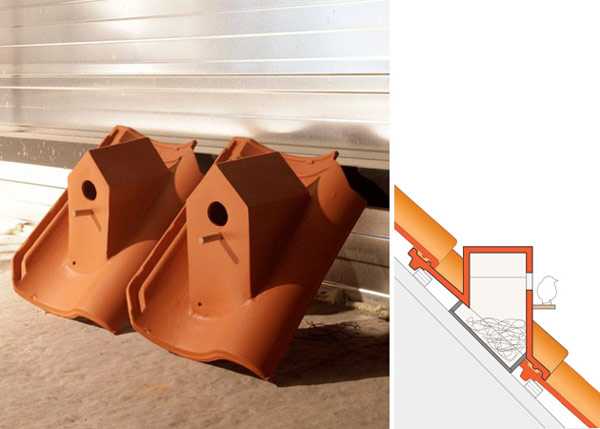 Innovative ceramic roof tile with integrated birdhouse, eco friendly products for modern roof design
tile designs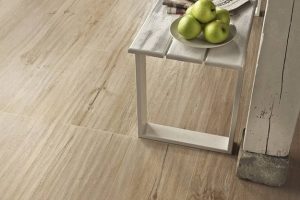 Ceramic roof tiles with integrated birdhouses in roof design are eco friendly products that are very attractive, interesting and creative. Designed by artist Klaas Kuiken, this roofing material offers a nice way to add decorative accents to house exterior design while proving wonderful homes for birds.
The simple birdhouse, integrated in a traditional roofing material is a fresh design idea. The ceramic roof tiles with birdhouses are ideal for creating better environment in large cities, inviting birds and decorating buildings and urban homes in eco style.
The Birdhouse Rooftile from Klaas Kuiken, www.klaaskuiken.nl/ perfectly integrates a nest into roof design, creating attractive roofs. By applying an archetype house on a ceramic roof tile, a striking new design creates a nesting place for city birds, which is not only a warm welcome for birds, but also more visible to us humans.
Birdhouse integrated in ceramic roof tile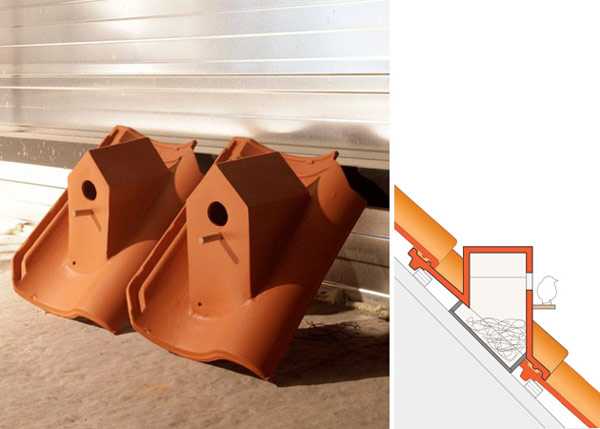 Creative birdhouse design ideas
The birdhouse is glued to the ceramic roof tile, making the design resistant to wind and extreme temperatures, cold and heat. It is important to place the Birdhouse Rooftile on the north or east side, out of full sun. Because birds nest in groups, several Birdhouse Rooftile nests are recommended to place on the roof.
Tree house design idea allowing to watch nesting birds
Modern birdhouse design idea from Canadian designers
Creative birdhouse design idea inspired by Google Maps red mark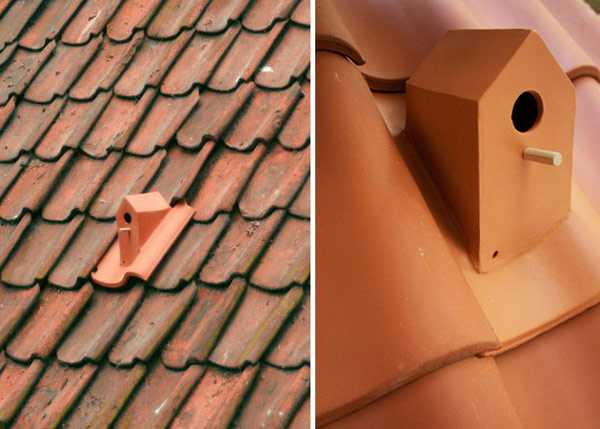 There are hundreds of reasons to recycle metal parts, old cookware, wires, tools for creating unique designs and decorating your office...
and enjoy free articles sent to your inbox