Making Simple Towel Rack out of Thick Metal Wire and Saving Money on Home Decorating

Money Saving Tips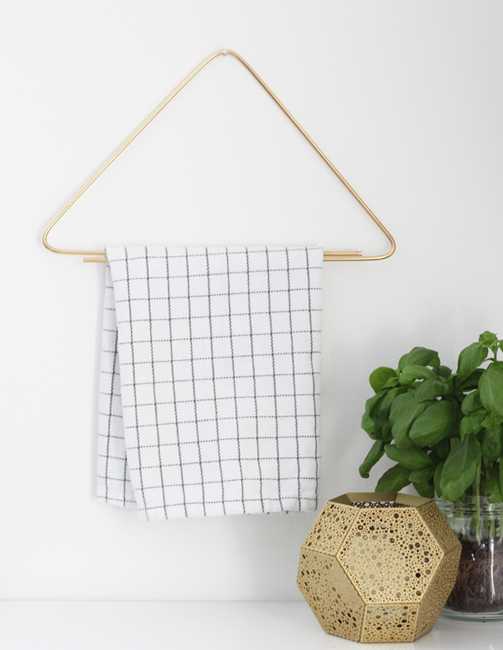 Interior decorating with handmade towel racks
save money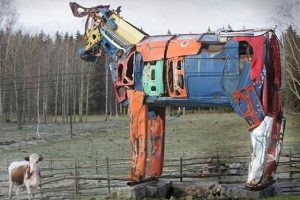 Simple towel racks can be used inside and outdoor, adding a practical and convenient design to your living spaces. The handmade metal wire towel rack will help keep towels and garden gloves off the floor, dry and clean. You can make a few metal wire towel racks for your outdoor rooms, garage and swimming pool area, or paint handmade towel racks for adding bold color accents to your interior decorating.
Metal towel racks are simple and functional items designed to hang folded towels or clothes over in bathrooms, kitchens and swimming areas. The easy to make, inexpensive and very decorative, triangular-shaped towel racks hang on the wall, adding simple geometric design and creative home decorations to your interiors and outdoor rooms.
Bathroom and kitchen towels are lightweight and unlikely to pull out a nail from a drywall. However, if you want to install the wire towel rack in a wooden stud, it will never get pulled off of the wall. These simple and creative towel racks are great for quick changes in room decor, adding additional organizers, room makeover or home staging for sale, creating elegant, convenient and functional racks while saving money.
Saving money with handmade towel racks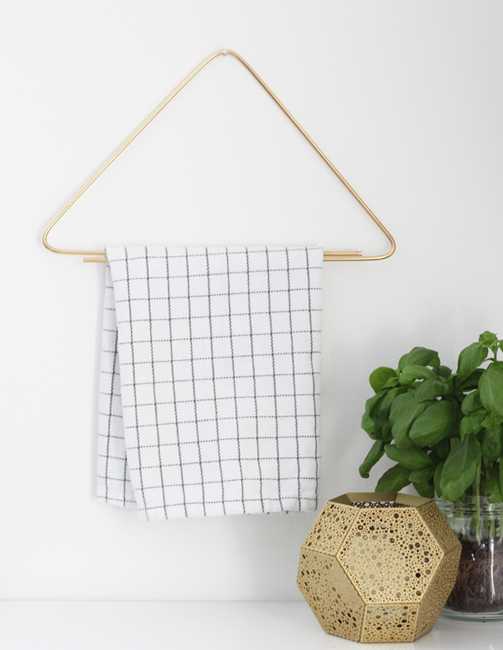 These handmade towel racks created with metal wire are very convenient for changing your bathroom or kitchen decor, or adding more comfort to your garage and outdoor rooms. You can paint your geometric metal towel racks, giving a fresh look to home decorating, while saving money on buying new items.
You can take these towel racks to your cottage. Light and simple design is excellent for making similar racks for wet skin suits and swimming suits, drying outdoor.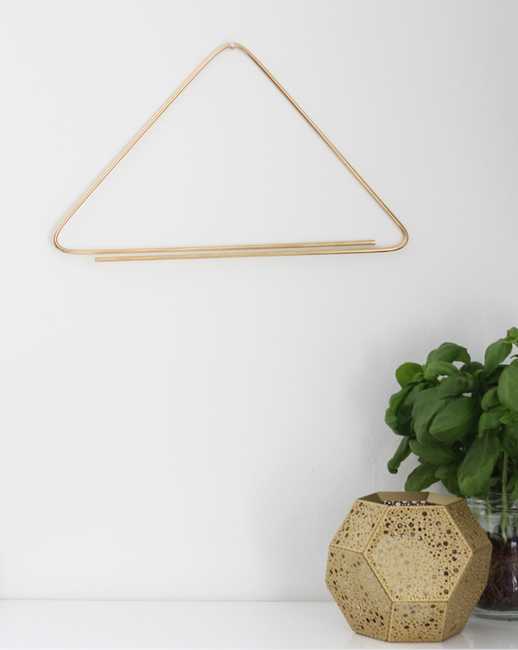 You can paint over chrome, stainless steel, brass or wrought iron and create glossy or matte-finished towel racks in any color that you need for your creative, inexpensive and clever home decorating. With primers and paints you can make simple handmade towel racks look bold and very decorative.
Staging home interiors, small bathroom decorating ideas
22 ways to use nautical rope and sisal twine for elegant home decorating
10 DIY wall decor ideas, recycled crafts and cheap decorations adding interest to empty walls
Even in the wet environment of a bathroom, kitchen or outdoor rooms, properly painted towel racks will not chip, crack or peel, adding this original geometric design and a splash of color to your attractive home decorating ideas.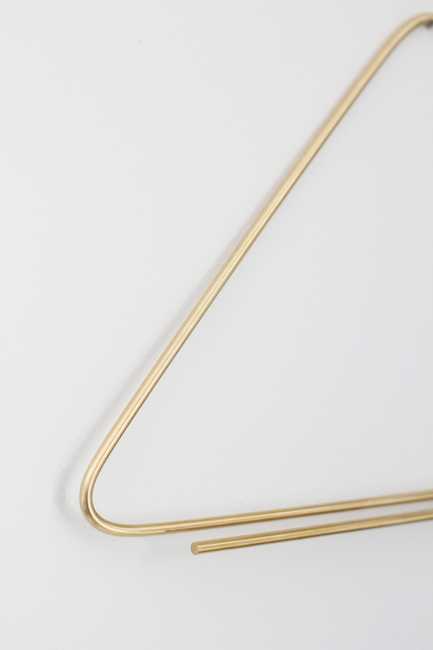 There are hundreds of reasons to recycle metal parts, old cookware, wires, tools for creating unique designs and decorating your office...
and enjoy free articles sent to your inbox