Luxurious Tile Designs, Agata Ceramic Tile Collection by Roberto Cavalli

Black White Decor

Decorating Ideas

Room Colors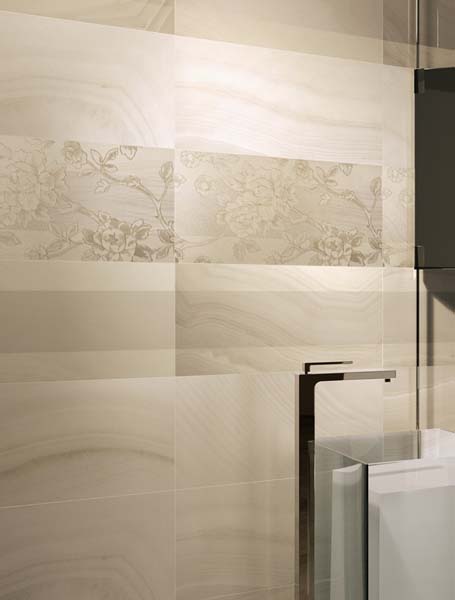 flooring ideas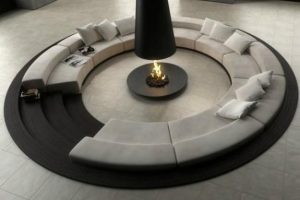 Luxurious ceramic tile designs that are inspired by agate stone bring unique patterns and classy gray, soft black and white colors into modern interior decorating. The beautiful ceramic tile collection designed by Roberto Cavalli add warm and neutral pastel color tones, perfect for creating elegant and pleasant interior decorating.
Agata ceramic tile designs remind the original layered texture and colors of agate stone. Agata ceramic tiles are one of attractive flooring ideas for modern interior design and a nice way to add chic to wall decoration.
Luxurious ceramic tiles Agata can be used to refine the look of modern interior decorating in neo classic style. Elegant tile design ideas and high quality make floor and wall tiles true home decorations.
Bathroom decorating, exceptional wall tiles
Modern interiors with mosaic tiles, creating color mood with wall tiles
Agata ceramic tiles for floor and wall decoration
Luxurious floor tiles for bathroom decorating
Light and dark gray colors, black and white color contrasts and unique agate stone patterns make ceramic tile design exclusive and very decorative, perfect for exquisite, comfortable and modern interior design in eco style.
Light and dark black and white pastel shades are excellent background for adding striking lighting fixtures, bright furniture and decor accessories or keeping home interiors neutral and calming.
Wall tiles for modern bathroom decorating in light neutral colors
Unique tile designs with agate stone patterns are beautiful flooring ideas that look expensive and stylish. Agate inspired ceramic tiles offer amazing wall decoration for modern interiors with art deco flavor.
Top 10 tile design trends, modern kitchen and bathroom tile designs
The collection of ceramic tiles from Roberto Cavalli reflects the current trends in modern interior decorating,bringing natural material and organic design into homes and creating elegant and stylish living spaces.
Floor tiles for bedroom decorating in soft black and gray colors
Mosaic tiles and modern wall tile designs in patchwork fabric style
Eco wall tile designs fr modern lifestyle
Ceramic tile design and manufacturing technologies are constantly improving, offering luxurious flooring ideas and a new look at wall decoration for creating gorgeous, unusual, comfortable ad modern interior design in elegant style.

Christmas color schemes can blend traditional and fresh hues and give a stylish twist to your holiday decor. Whether you decide...
and enjoy free articles sent to your inbox