Luxurious Life and Work Road Trailer, Contemporary Design for Nomads

Interior Design Ideas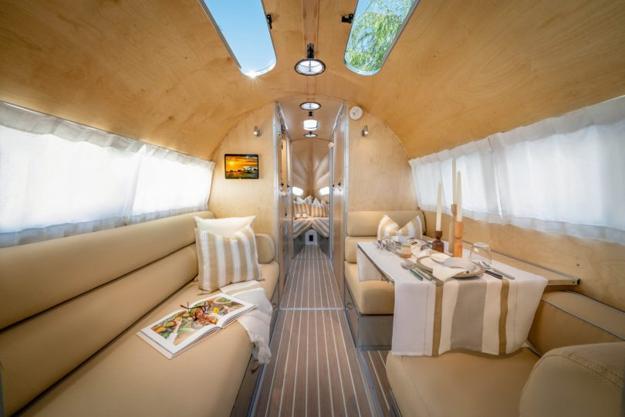 Bowlus, wooden interior design
vintage style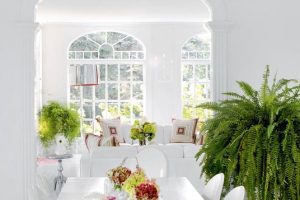 The aerodynamic Bowlus first captivated the public in 1934 as a futuristic form in harmony with function. The road trailer promised travelers a comfortable way to experience America's highways while enjoying their private accommodations. The first aluminum riveted travel trailer inspires other streamlined designs like the iconic Airstream. The Bowlus returns just in time when many people are itching to return out into the world to enjoy the spectacular outdoors.
The trailer features all contemporary technologies, offering comfort to a modern-day traveler. In addition, the luxurious, new design is aesthetically pleasing, reminding a cabin in the woods. The features and finishes are beautifully appointed, and an earthy, warm color palette complements the wood panels.
Contemporary small travel trailers
Trailer home design with wood interiors
ProtoHous, modern house design on the wheels
Mobile homes, a small office on wheels recycled an old trailer
Space-saving ideas, interior design for homes on wheels
Legendary travel trailer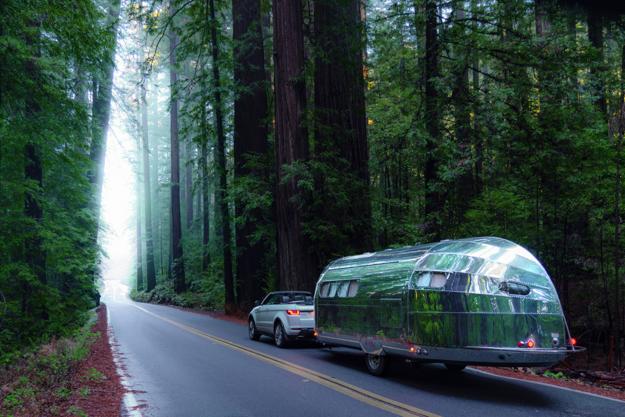 The attractive and comfortable contemporary design offers cozy interiors, well suited for on-the-road adventures, life on the wheels, and work away from an office.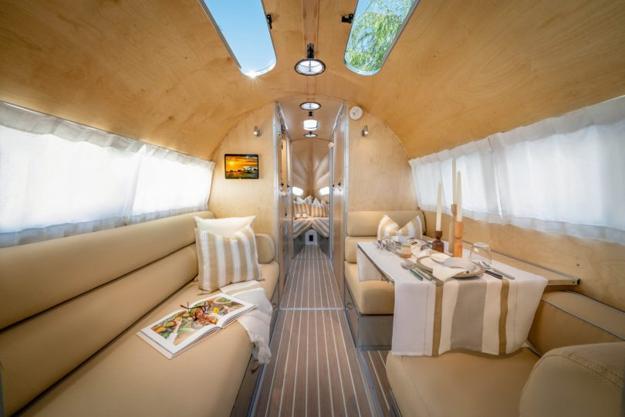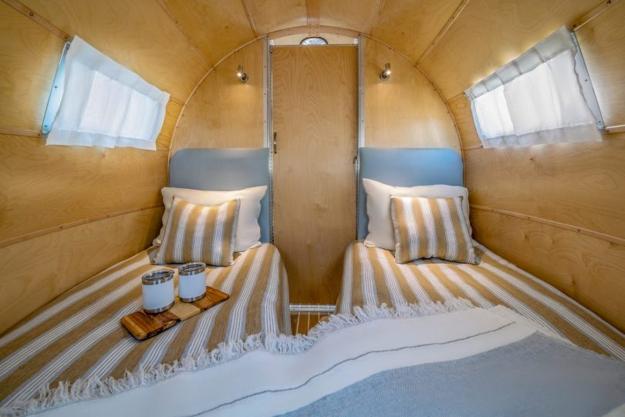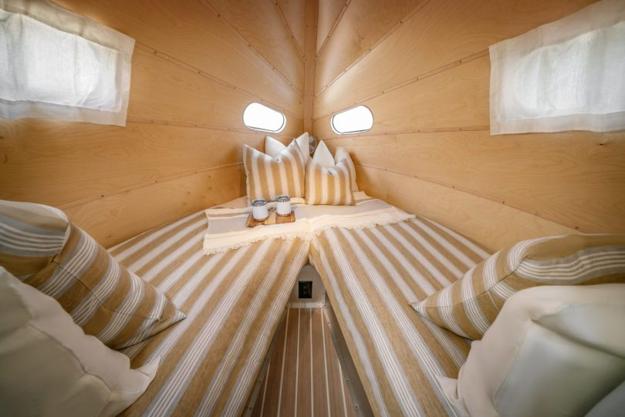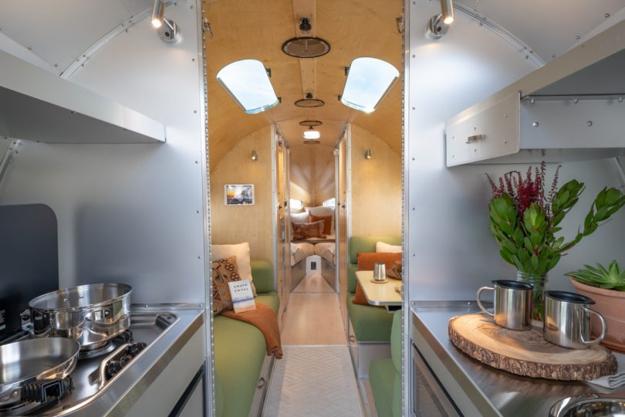 Warm metal accents are easy to incorporate into modern kitchen designs. Metal lamps, hardware, metal tiles, elements of kitchen designs will...
and enjoy free articles sent to your inbox