Landscaping Rocks and Concrete Pads, Walkway Designs and Patio Ideas

Decorating Ideas

Outdoor Living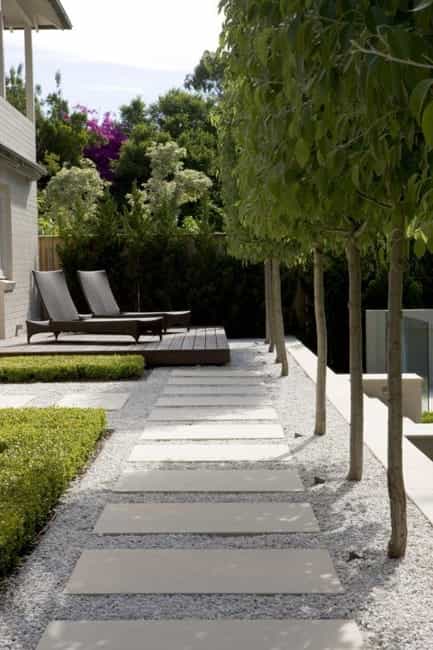 Beautiful concrete walkway design
landscaping rocks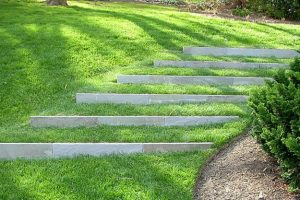 Landscaping rocks and concrete slabs can elevate your outdoor living spaces and add a contemporary look to walkways and patio ideas. Beautiful outdoor rooms stretch home spaces and define one of the hottest trends. Attractive patio ideas and beautiful walkways are essential to creating beautiful outdoor living spaces. Concrete slabs and landscaping rocks are contemporary patio ideas that are rising in popularity. Here is the Lushome collection of landscaping designs that show how to create baths and patios.
Landscaping rocks and concrete slabs are perfect patio ideas for a timelessly modern look. Concrete takes over wooden decks giving a contemporary vibe to yard landscaping and adding visual interest with geometric forms to backyard designs. Concrete slabs and landscaping rocks work well together, and concrete patios and walkways are inexpensive and low-maintenance.
Modern patio ideas for dining areas
Beautiful sunshades and patio ideas for paradise-like backyard designs
50 concrete walkway ideas adding the mid-century modern vibe to yard landscaping
Concrete and rocks in yard landscaping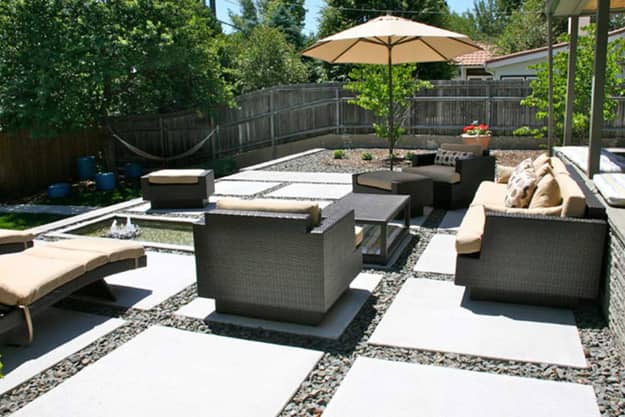 Contemporary patio ideas
Color schemes and patio ideas for outdoor rooms
Patio ideas in Mediterranean style
Beautiful garden paths and walkway designs created with concrete slabs and pads
Contemporary patio ideas that use concrete slabs and rocks are a way to boost the value of your home while designing outdoor rooms for relaxation with the entire family and entertaining with friends. You can create thousands of design patterns with simple geometry and match your yard landscaping. You can transform your yards into beautiful outdoor rooms with creative patio ideas. Landscaping rocks and concrete pads help to link your patio to the rest of your backyard through contemporary walkways that enhance your outdoor living spaces.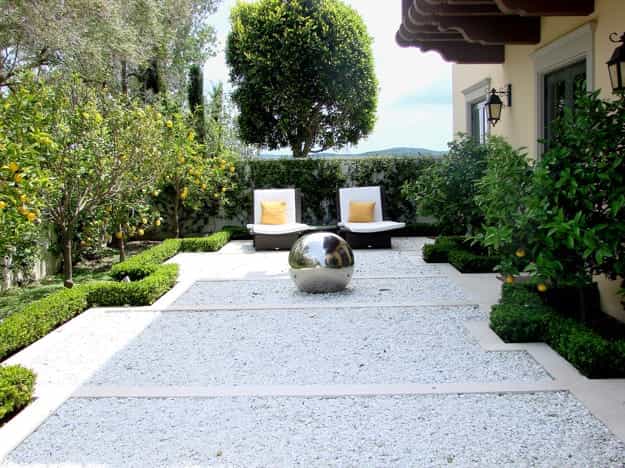 Modern walkway materials
You can design your walkway with any small landscaping rocks. Pea gravel, granite sand, and regular gravel are popular walkway materials. Adding concrete slabs to your walkway designs can improve the entire look of yard landscaping and bring a contemporary vibe to your outdoors.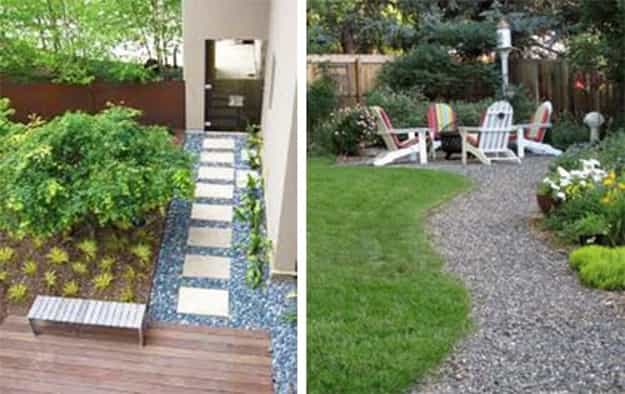 Geometry in yard landscaping
With the simple geometry of concrete slabs and the natural beauty of landscaping rocks, you can create stylish yard landscaping and add modern furniture, decor, and lighting to minimalist backyard ideas. Concrete slabs and gravel or pebbles give an effortless look to backyard designs. They can be placed on top of a bed of packed sand, and you can leave spaces between slabs or fill the gaps with gravel, pebbles, or other small landscaping rocks.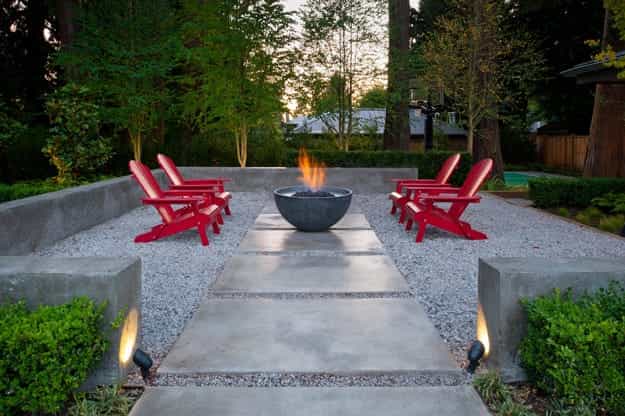 Small patio ideas
One of the remarkable things about a concrete patio is that you can pour one just about anywhere in your yard. Concrete slabs are cheap ideas, also. Small concrete patio designs offer an incredible way to maximize small spaces, make yard landscaping more functional, and turn empty spaces into attractive areas.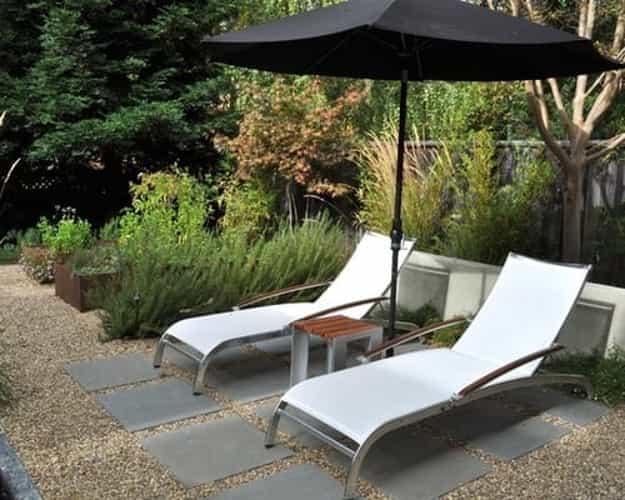 Patio designs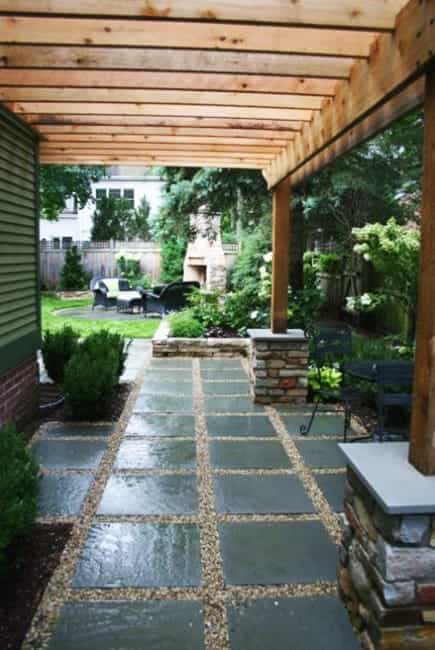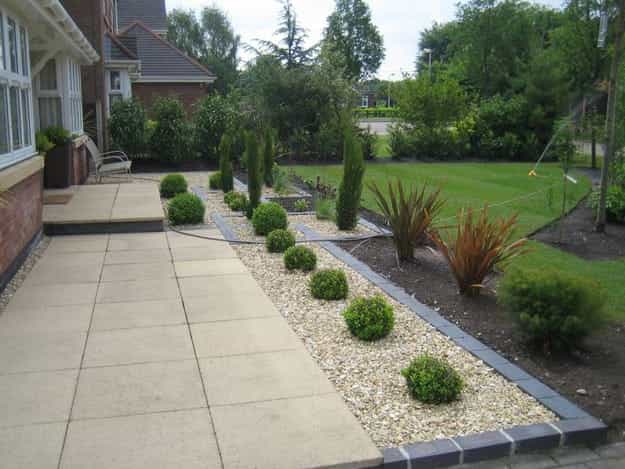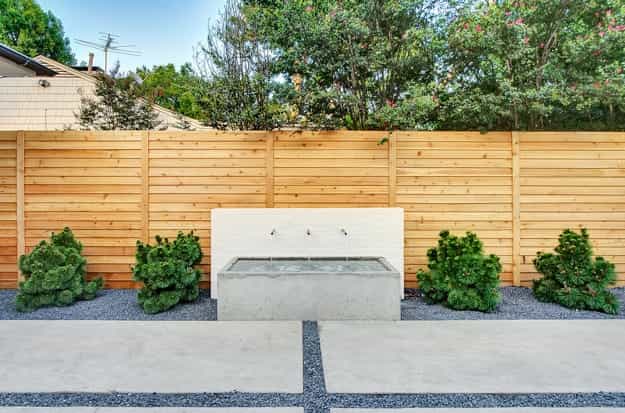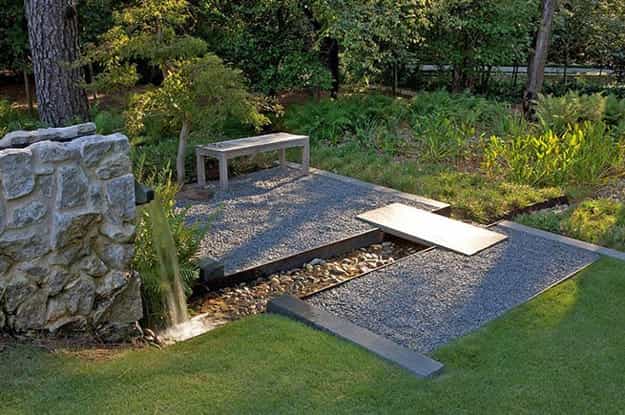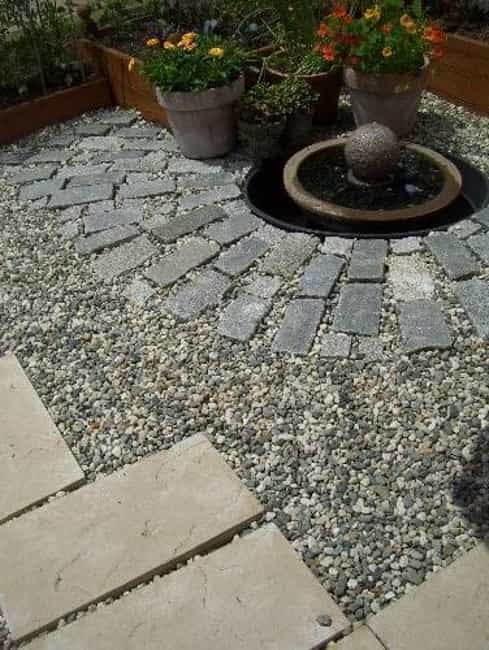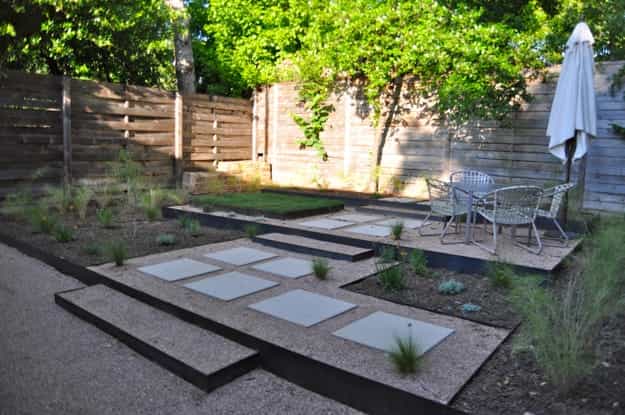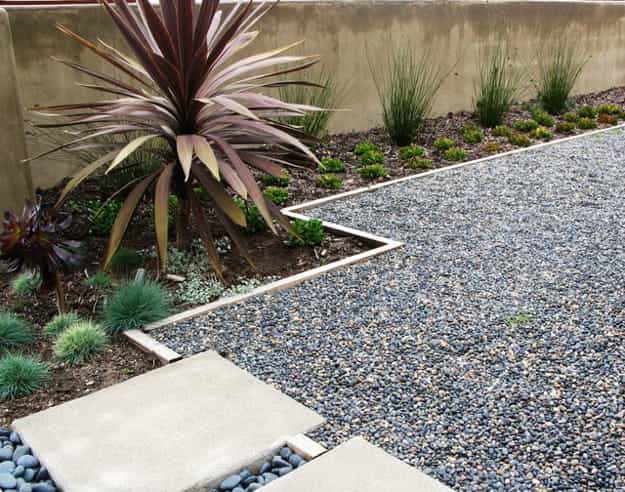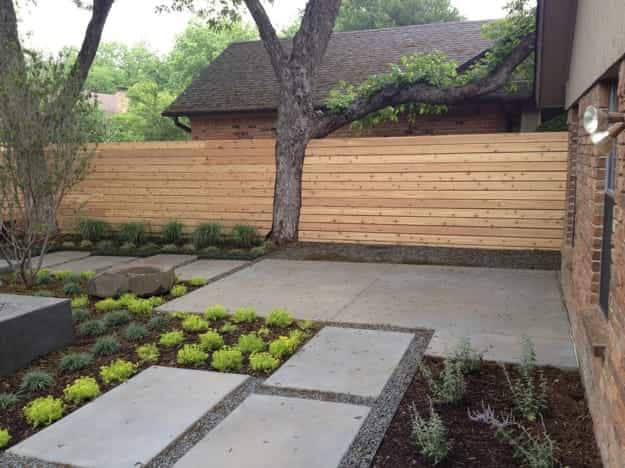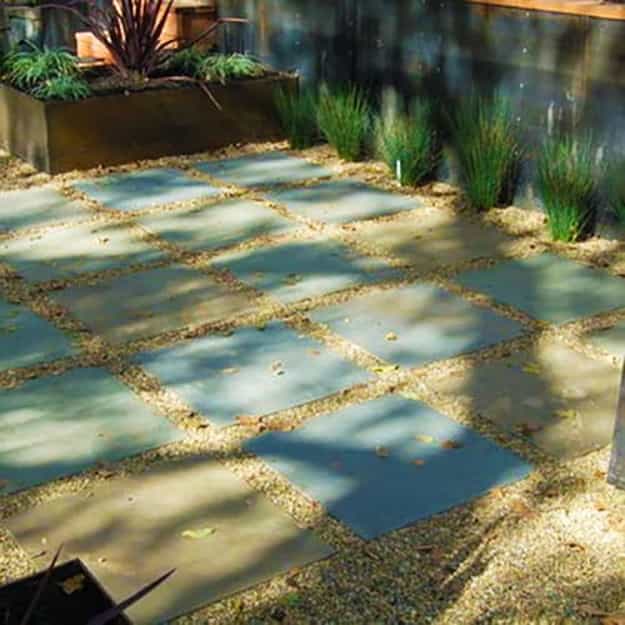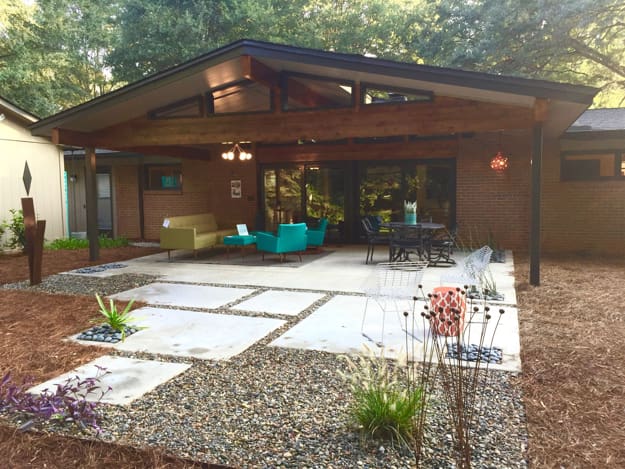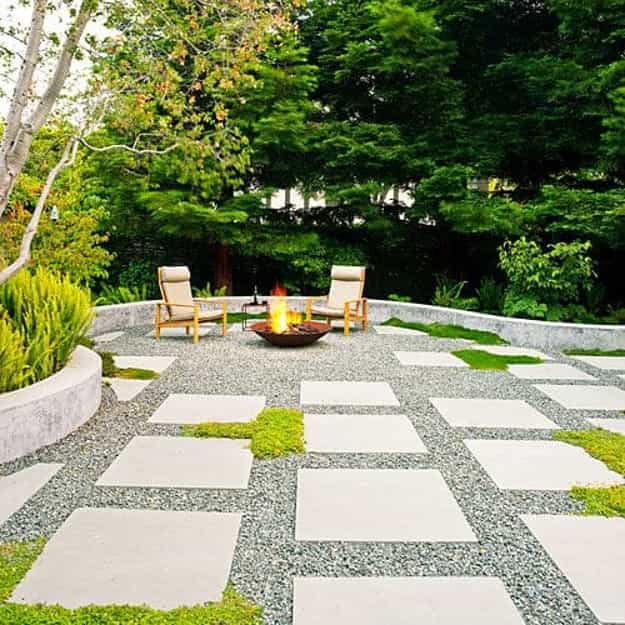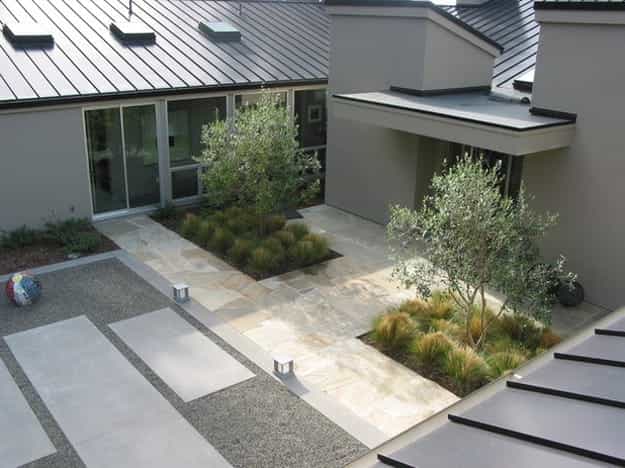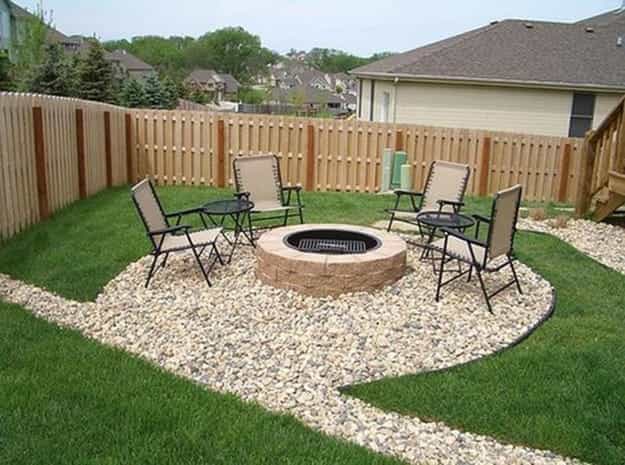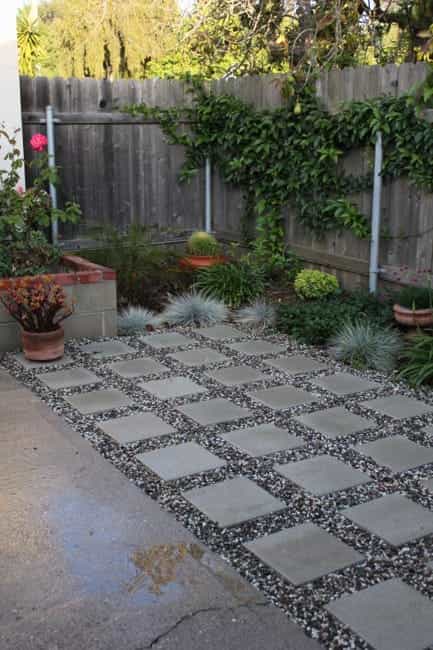 Walkway ideas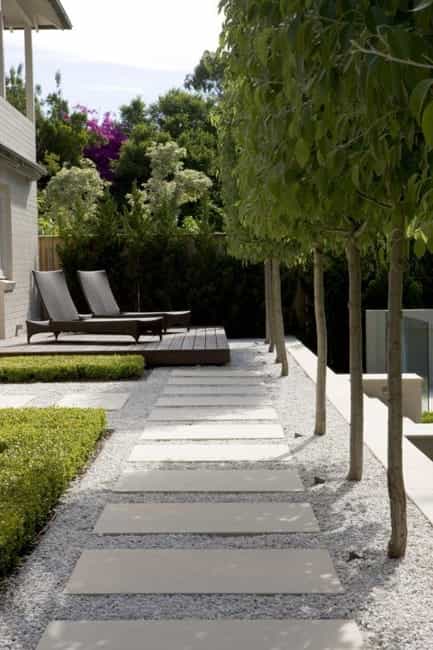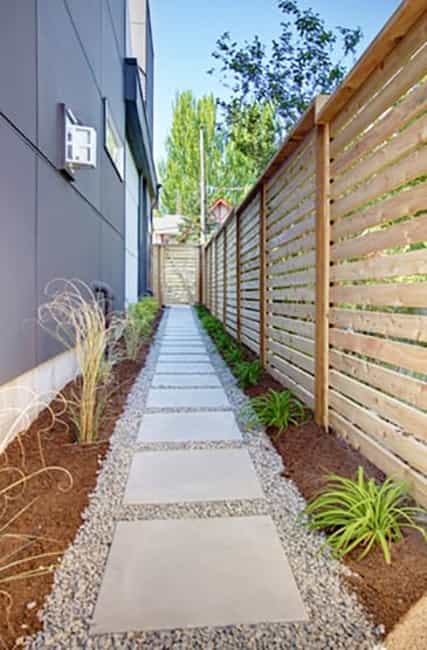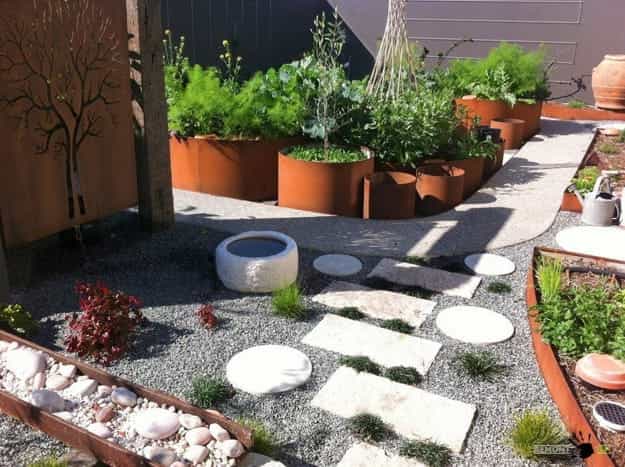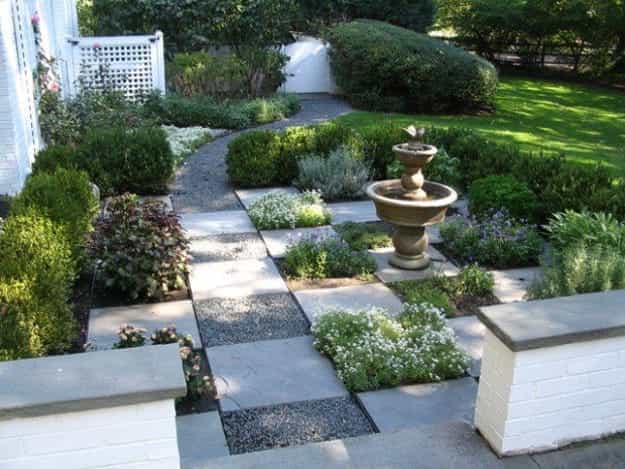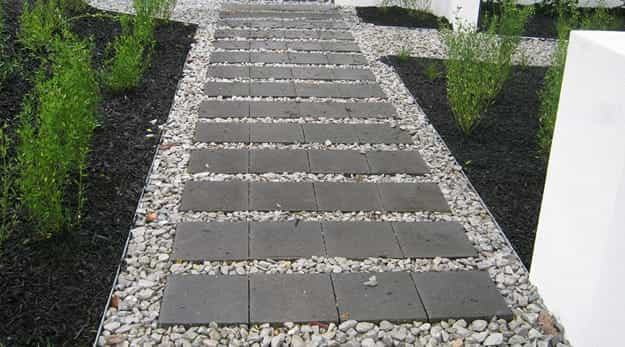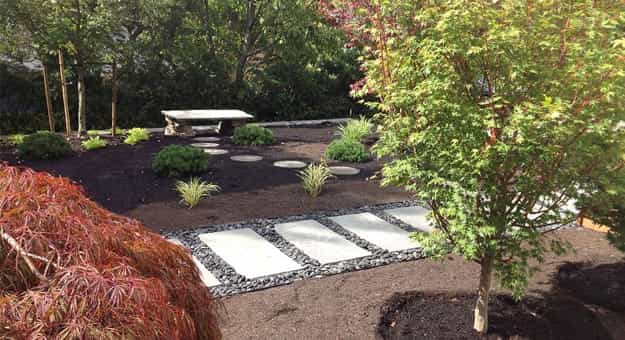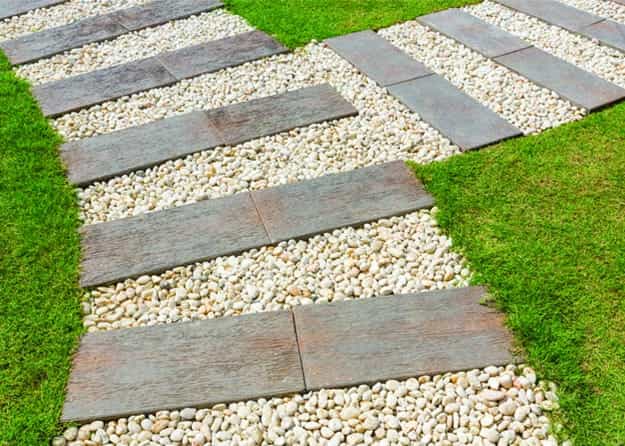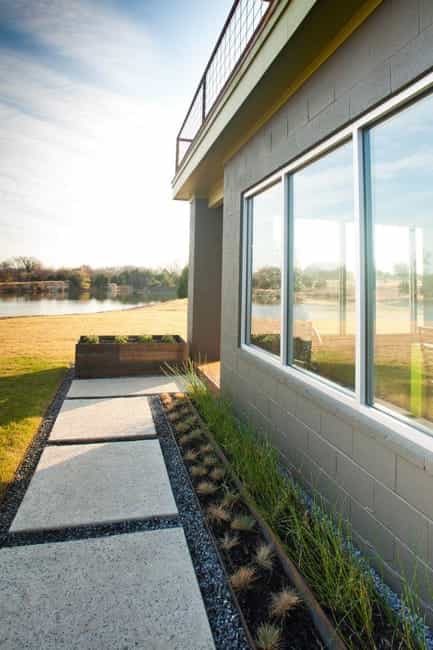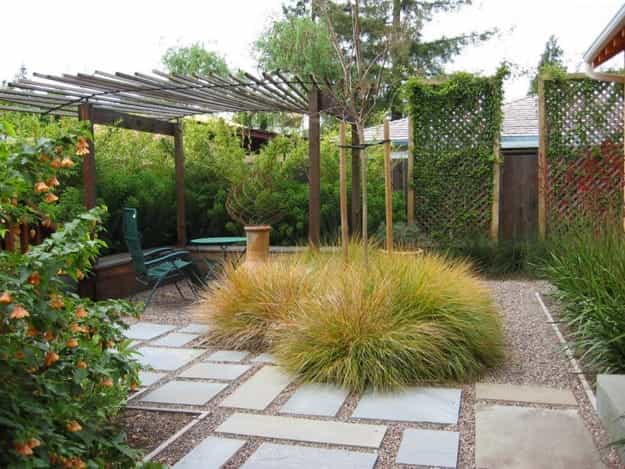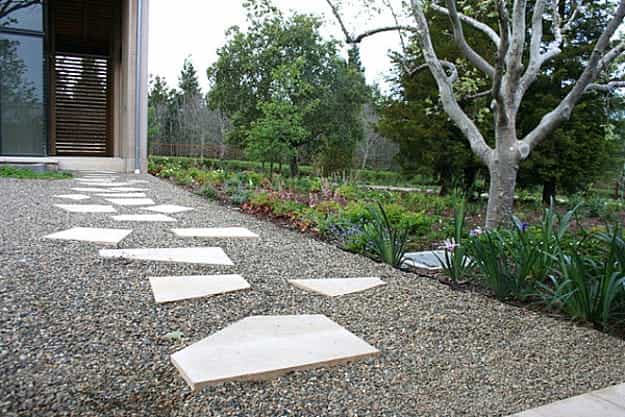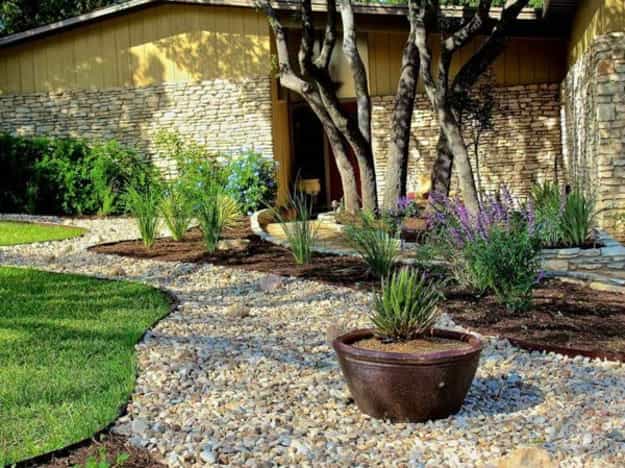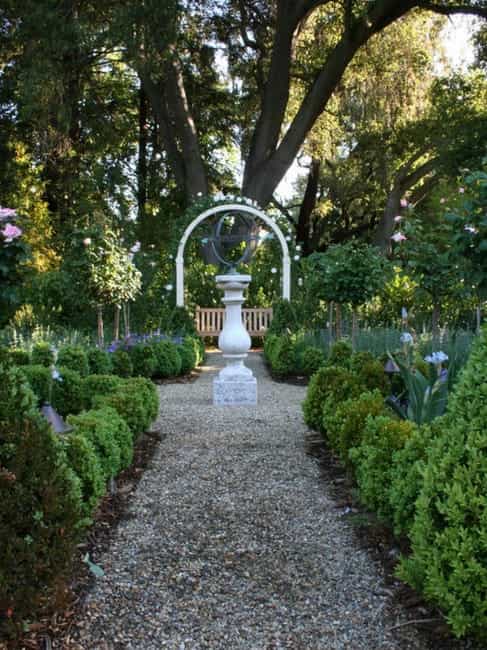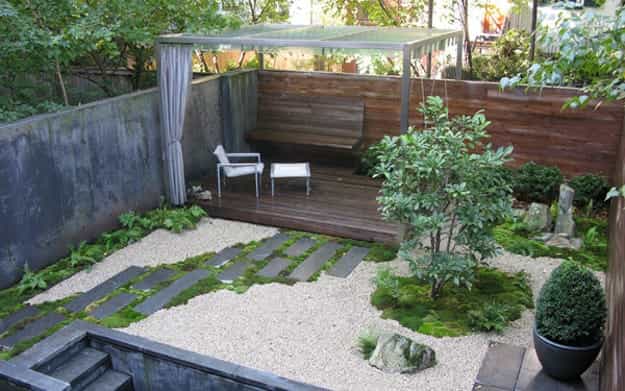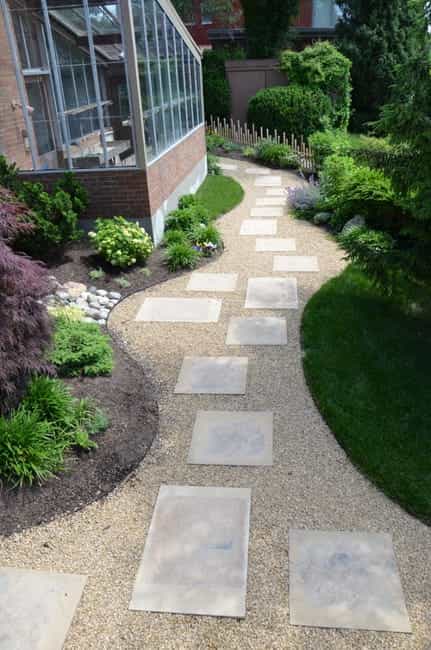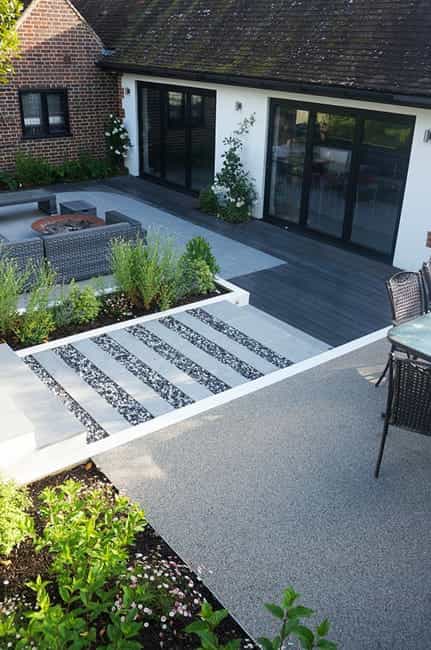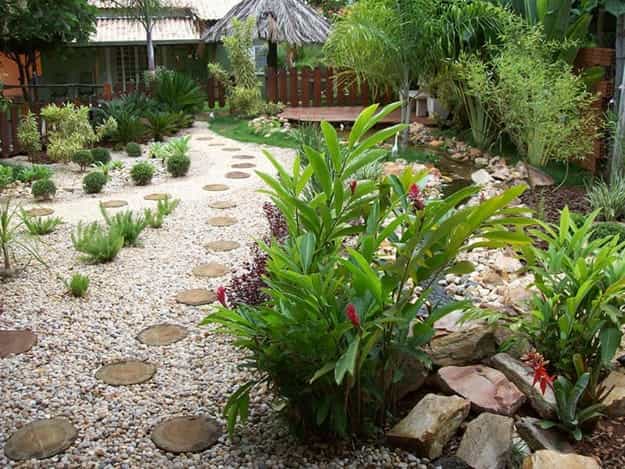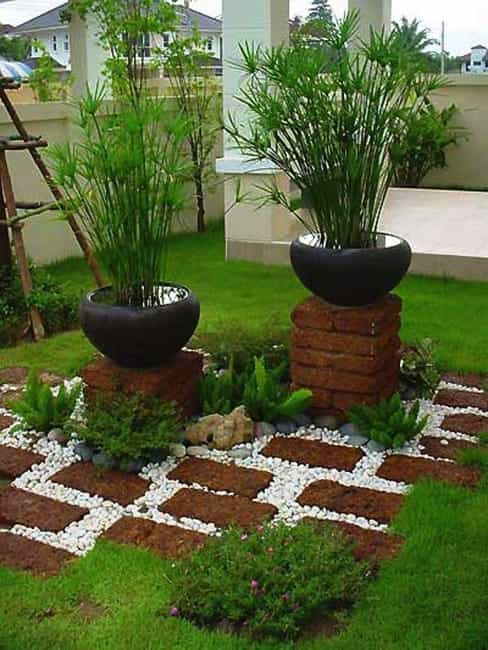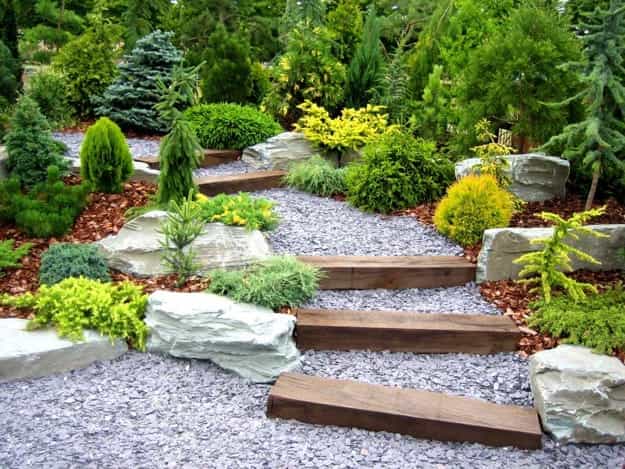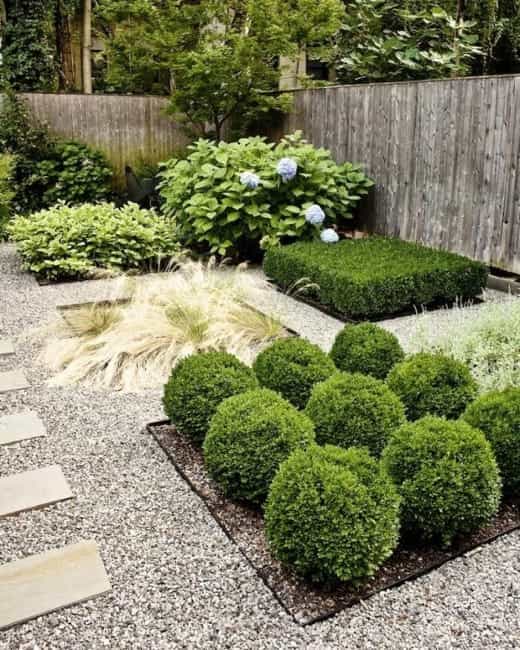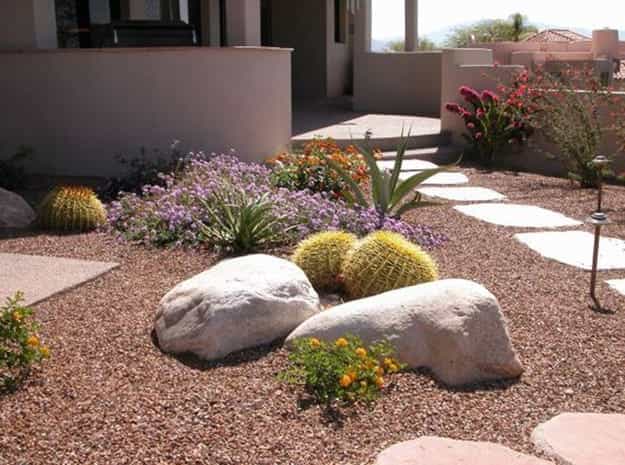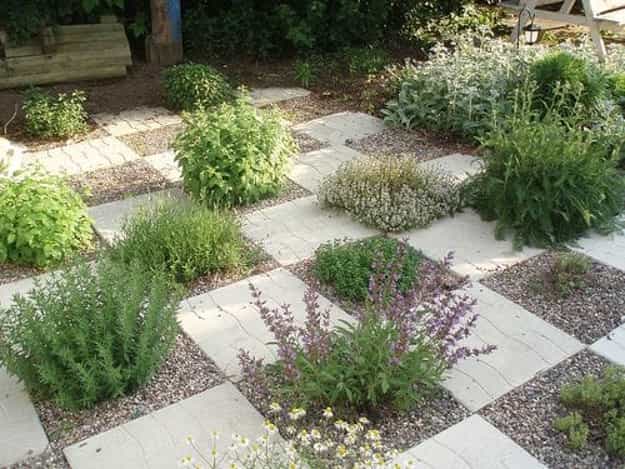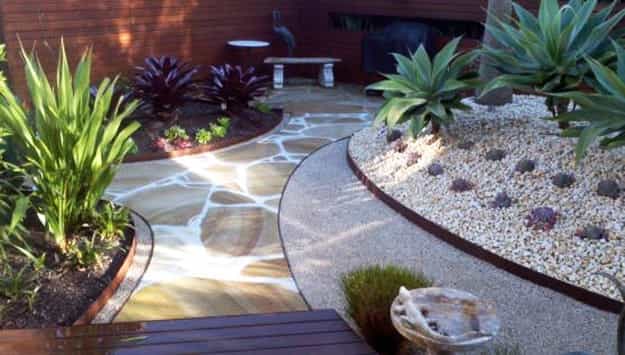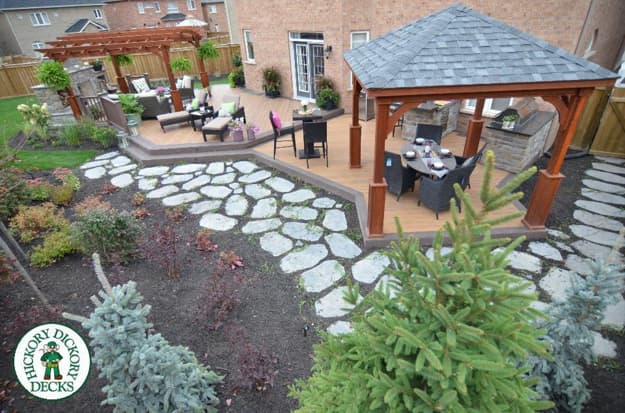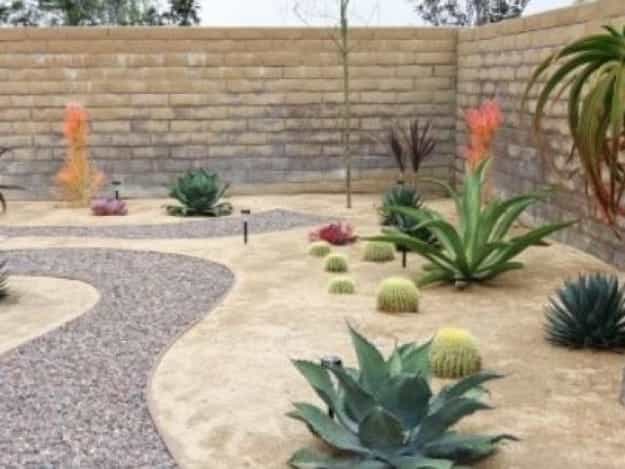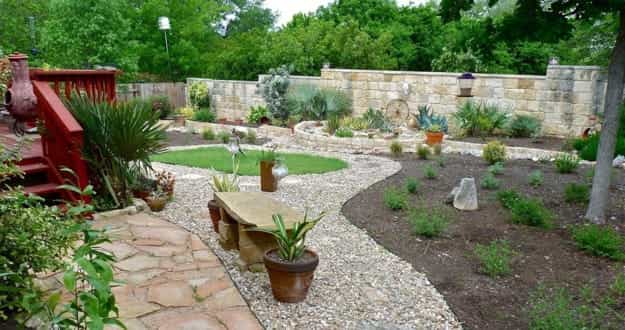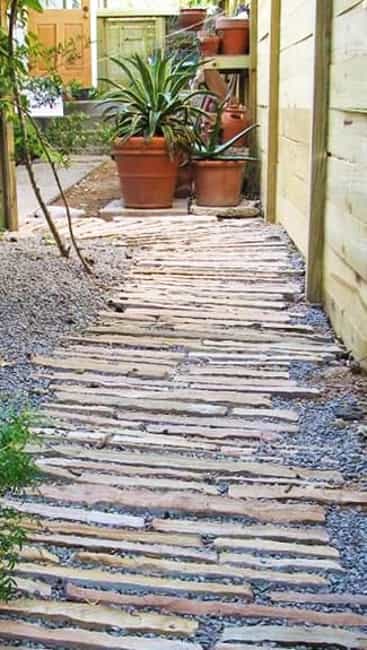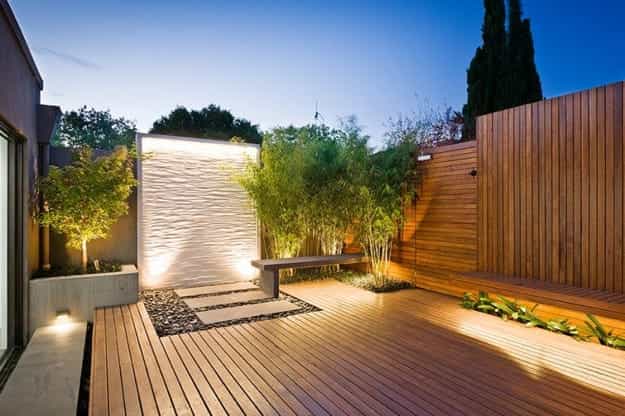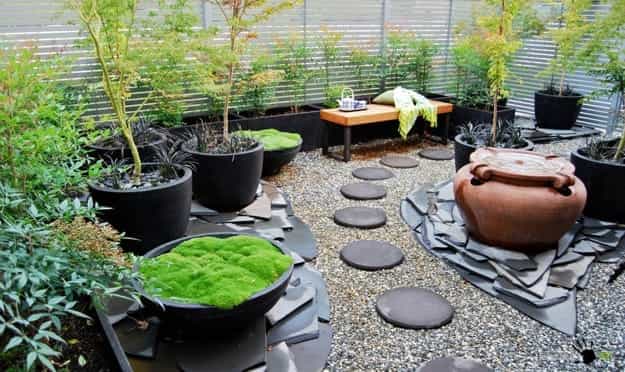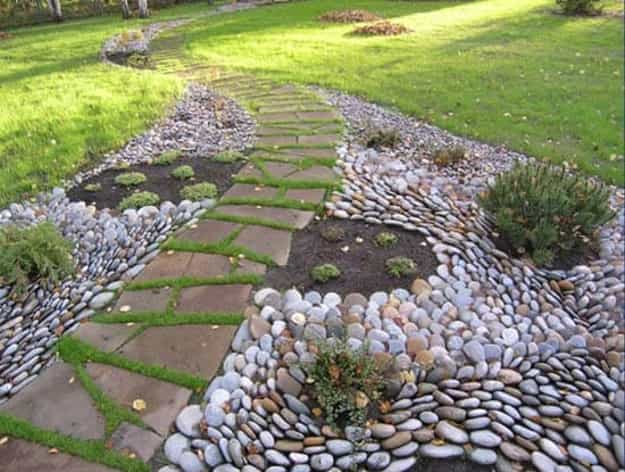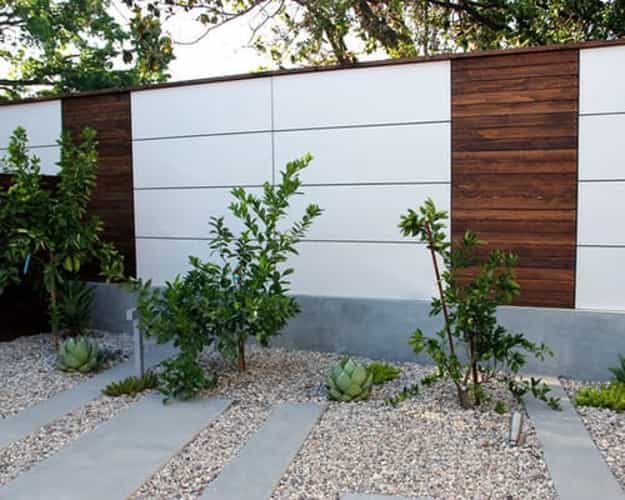 More from yard landscaping

Wildwood House by Giulietti Schouten Architects offers spacious and bright home interiors enhanced by gorgeous views of the surrounding forest. Concrete...
and enjoy free articles sent to your inbox