Lake House Design with Open Ceiling Beams and Large Terrace, Modern Houses

Interior Design Ideas
Living room design with wood ceiling beams and glass wall designs
VALENTINES DAY IDEAS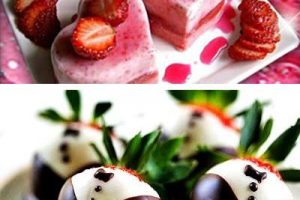 Beautiful house design by studio BattersbyHowat Architects Inc is a private residence on Gambier Island in British Columbia. Architectural design is defined by the location of this modern house and picturesque landscape with a steep downhill slope to the lake.
Modern house design blends with the hill, covered by dense vegetation and provide amazing views to the lake and a private pebble beach. Large windows and open living spaces which are interconnected by winding staircase, make interior design ideas look spacious and airy.
Wooden ceiling beams and furniture, combined with lots of daylight and sunshine create pleasant and comfortable rooms and warm atmosphere in this modern house on the lake, uniting interior design and outdoor home spaces.
Organic design ideas, Guest House design with curved wood beams
Modern interior design and decorating with lights, Little Venice House design
Lake house design Gambier Residence
Modern house on the lake with a large terrace, glass wall designs and large windows
Large glass wall designs with sliding doors in the living room and a huge terrace add charm and luxury to this architectural and interior design, inviting the nature inside and offering a great inspirations for your home redesign and renovation.
Large glass wall in the bedroom and large windows in the bathroom and kitchen, neutral colors, lots of light and natural wood texture create an amazing sense of unity with nature, make this Canadian home feel warm, peaceful and inviting.
Living room design with wood ceiling beams and glass wall designs
Modern kitchen cabinets made of wood and white kitchen island design
Glass wall design in bedroom
Log home designs, beautiful modern houses for unmatchable lifestyle
Window designs for modern houses, magnificent glasswork in residential architecture
Unusual house design and concrete walls give this Canadian home a contemporary flavor. Extensive use of wooden materials, beautiful ceiling beams, large windows with the stunning veiw of the lake and trees, surrounding this modern house, create relaxing environment and offer a true retreat.
This gorgeous Canadian home is designed by BattersbyHowat Architects Inc, http://www.battersbyhowat.com/
House exterior and interior design details
More from architectural designs

Modern houses with original roofs look unique and spectacular. A roof is a functional architectural element that adds personality to a...