Inspiring Halloween Ideas, Original Displays on Shelves, Bar Carts, Holiday Tables

Decorating Ideas

Holiday Decor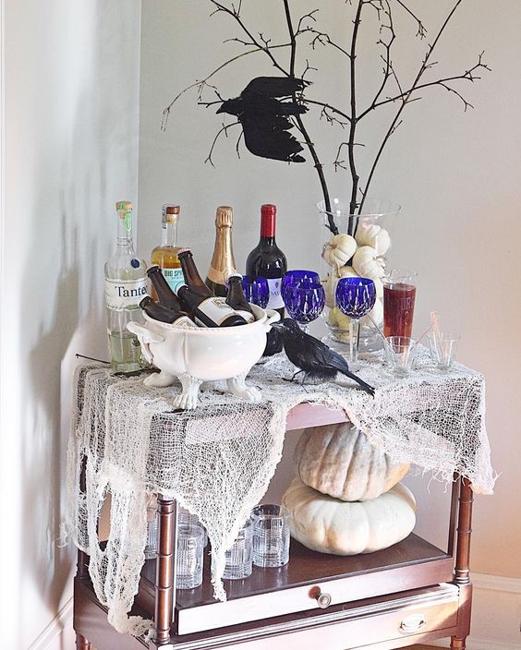 Blue glasses, black craws, cart decorating for Halloween party
Halloween decorating ideas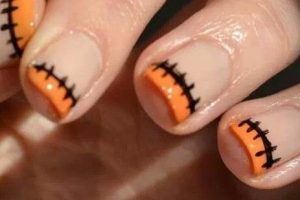 Here are attractive and colorful Halloween ideas for your console tables, home bars, shelves, or buffets. The elegant and vibrant Halloween ideas can quickly transform your bar cart or a small kitchen island into a beautiful food and drink station setting the mood for your Halloween party. A small table, a kitchen island on wheels, or a bar table is excellent for serving drinks, food, and sweet treats.
The collection of colorful and creative Halloween ideas for small tables provides great inspirations and shows how to decorate in style your bar cart or console table. They are practical and space-saving, perfect for decorating small apartments and homes. Elegant Halloween ideas that include beautiful tableware arrangements and vibrant Halloween decorations make your displays look chic.  Halloween party you are planning. Here are some ideas to get you inspired.
Creepy Halloween ideas, edible decorations
Creative Halloween table centerpieces made with fruits and vegetables
Colorful table decoration for your Halloween party, fall table centerpieces
Traditional colors and Halloween decorations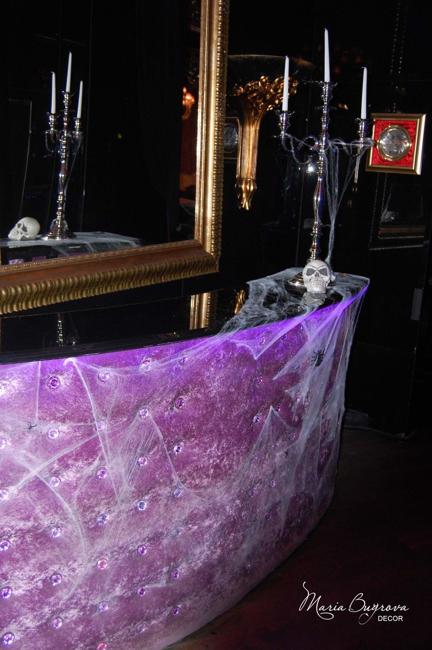 Black and orange, white, green, and red are the colors of Halloween decorations. Adding spooky designs enhance the atmosphere of your scary and exciting Halloween party. You can enrich and refresh the traditional color schemes by bringing accents in purple color shades or deep blue colors. Neon hues add something bold, new, and stylish to your Halloween decoration.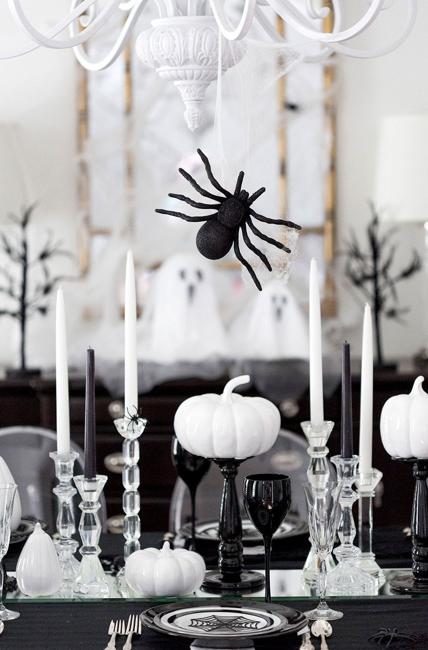 Decorate your console table or bar cart with a handmade Halloween garland. Add paper flowers in black or orange and bright banners. Like bones, skeletons, skulls, bats, black cats, and white ghosts, traditional Halloween decorations look fabulous with orange items.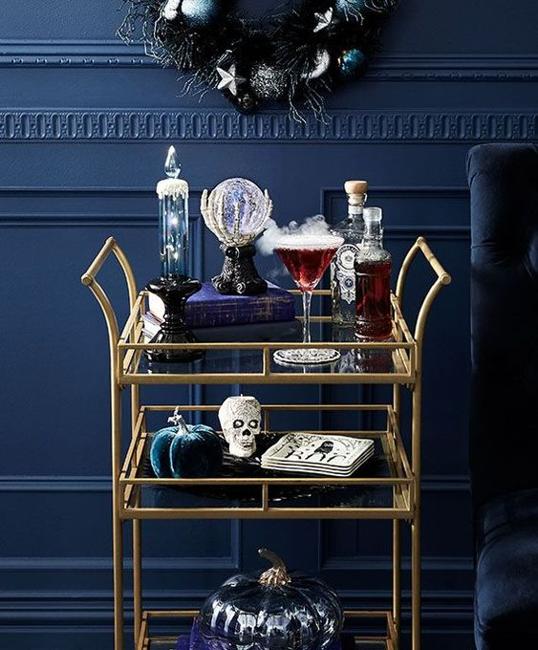 Create contrasts with dramatic designs and mixed textures. Greenery and silver candleholders, red apples on black tableware are just a couple of Halloween ideas that work well for small displays. Candles and candelabras, jack-o-lanterns, and low lighting are perfect for spicing up the Halloween displays on food stations. Design and add inspired by Halloween images, unusual foods, drinks, and sweets. Add unique accents that emphasize a scary atmosphere of the night and make your Halloween displays exciting and fresh.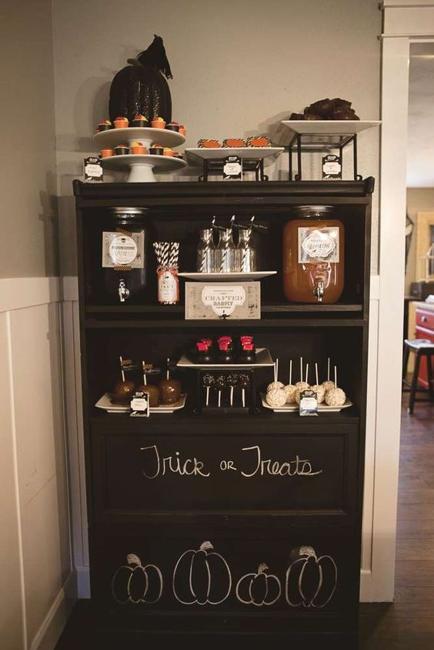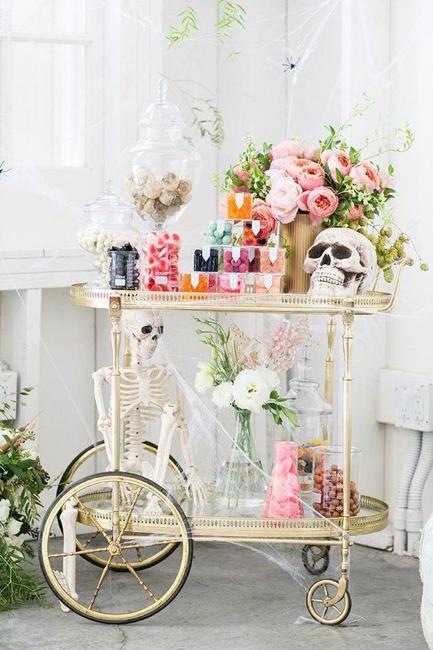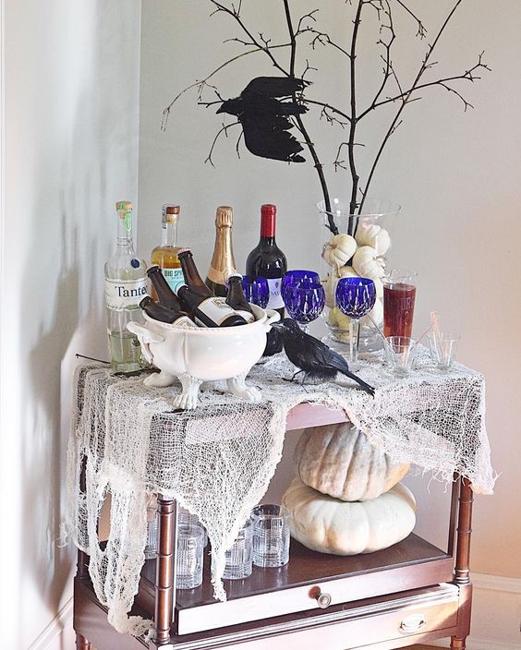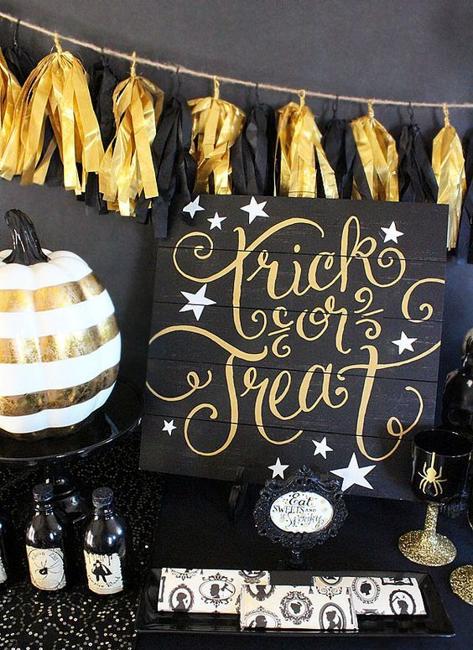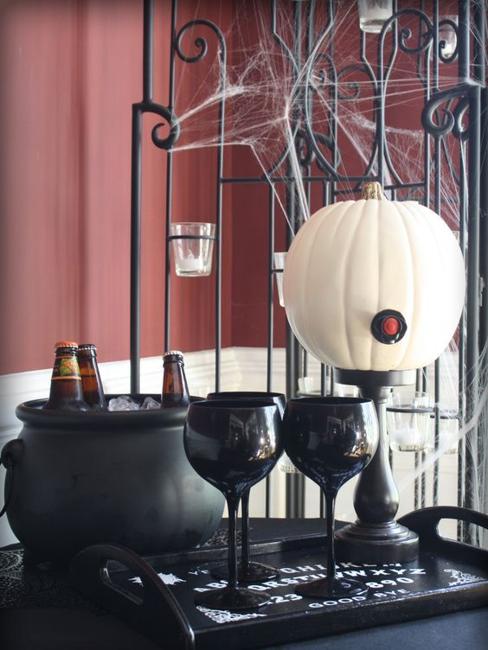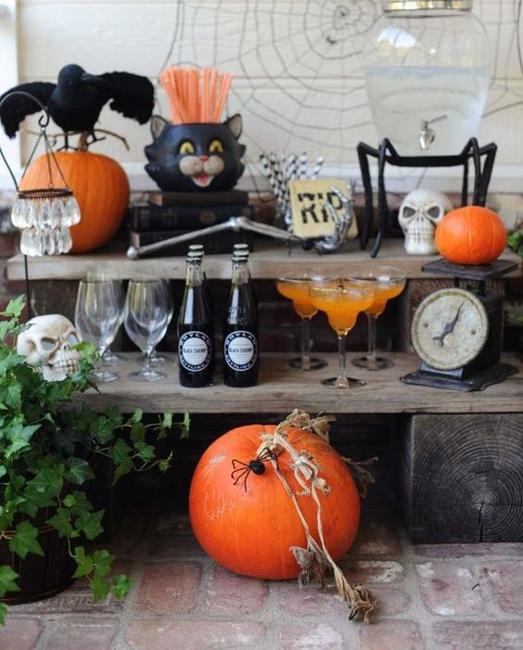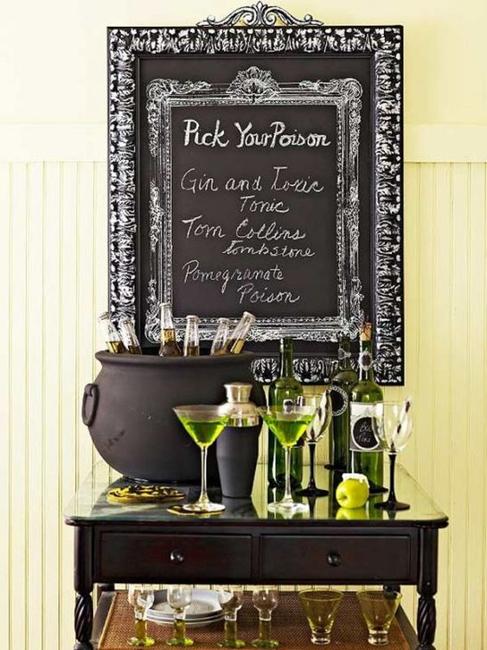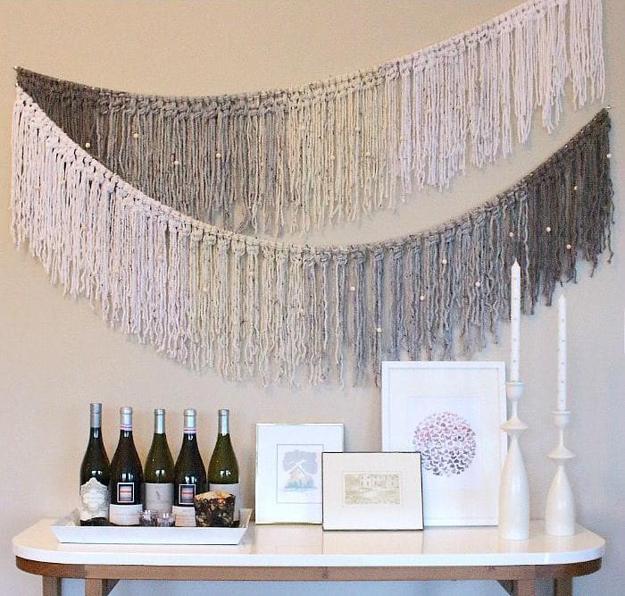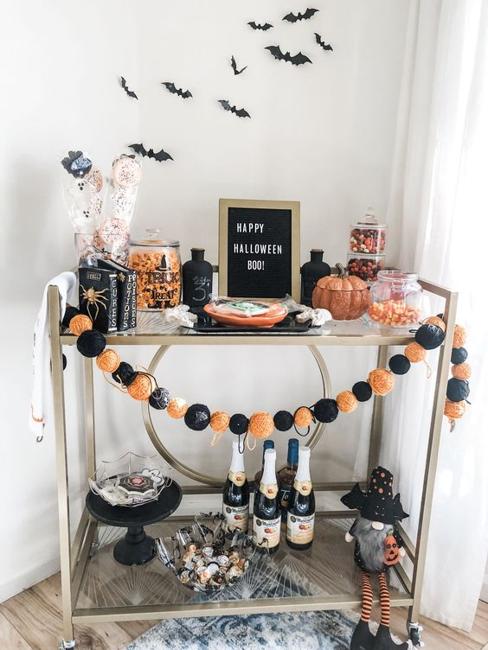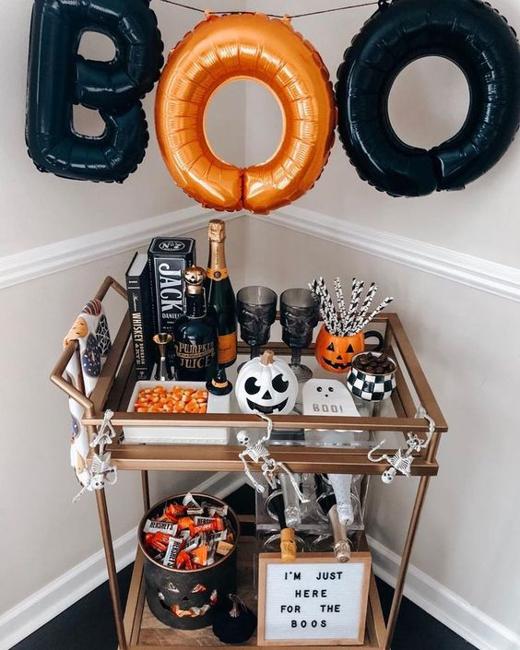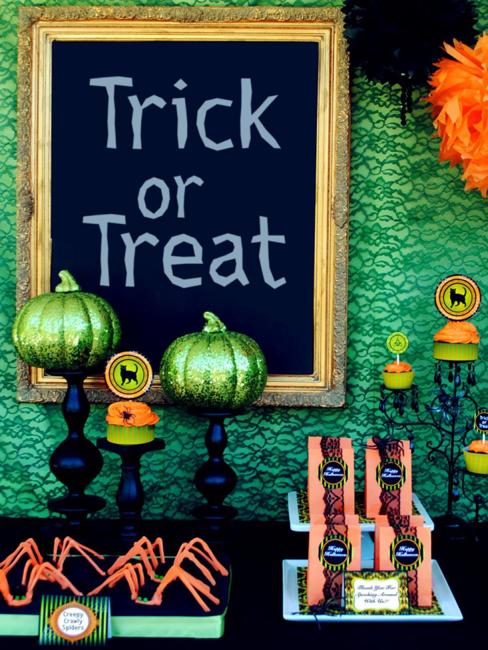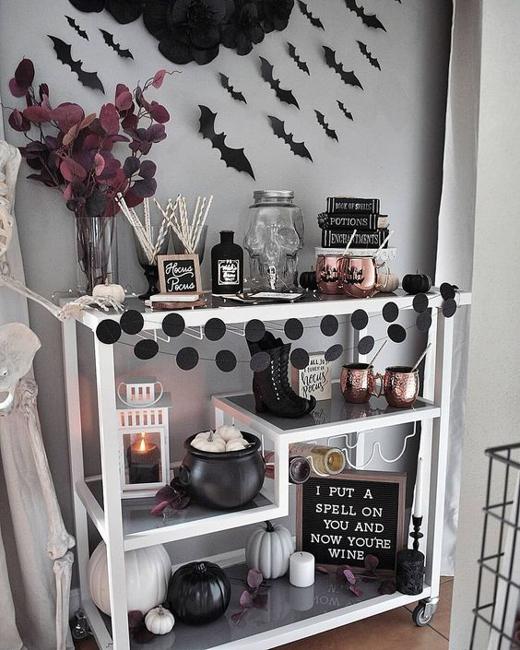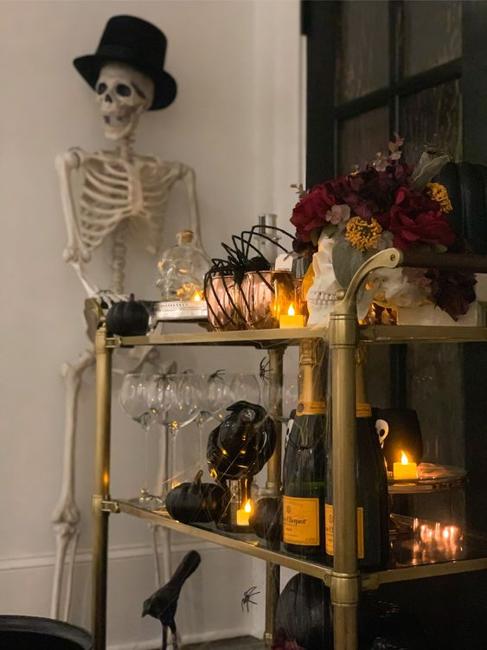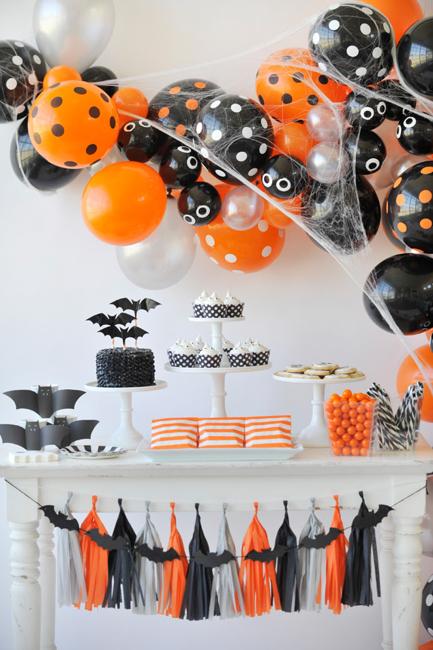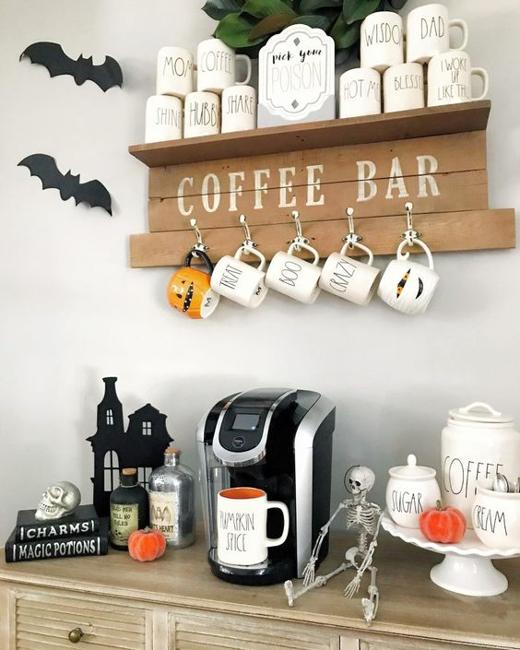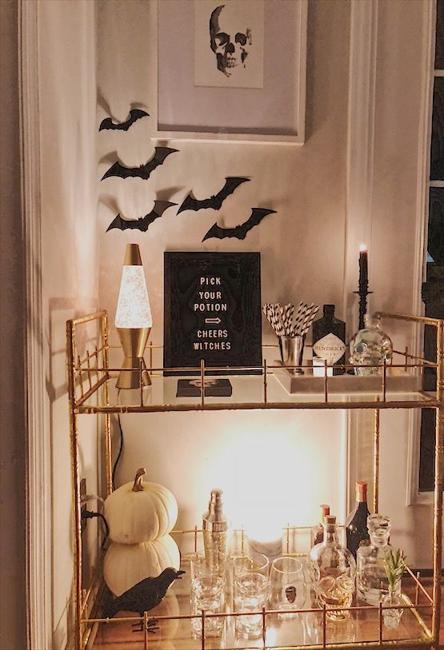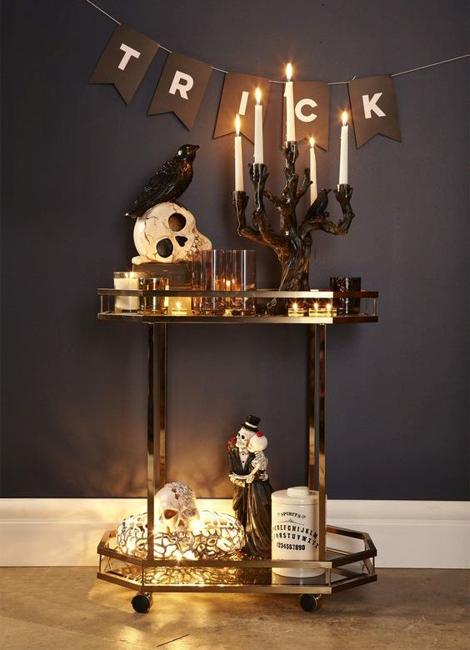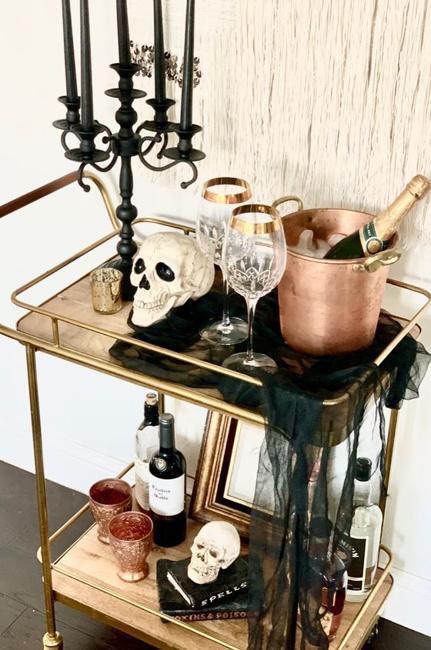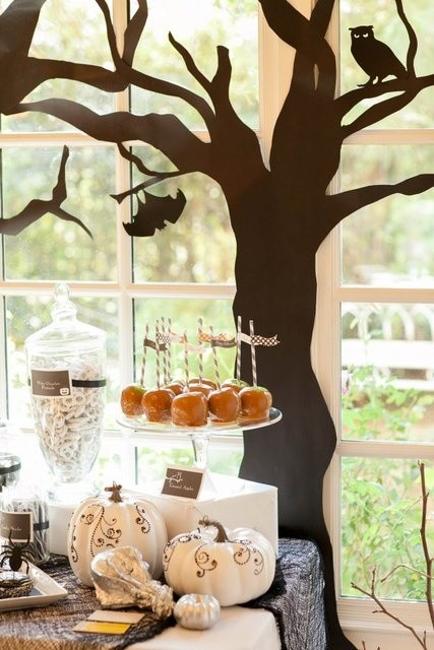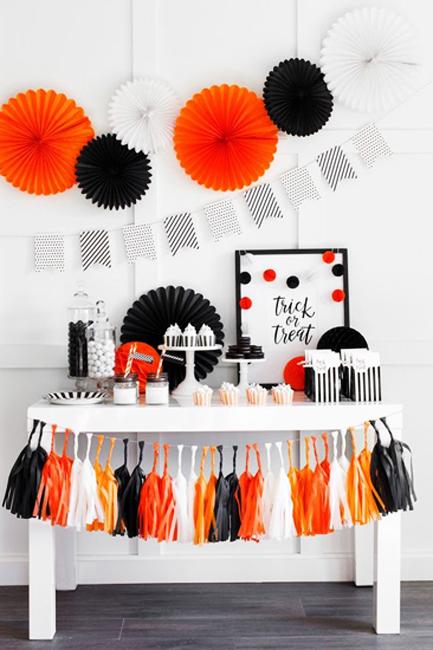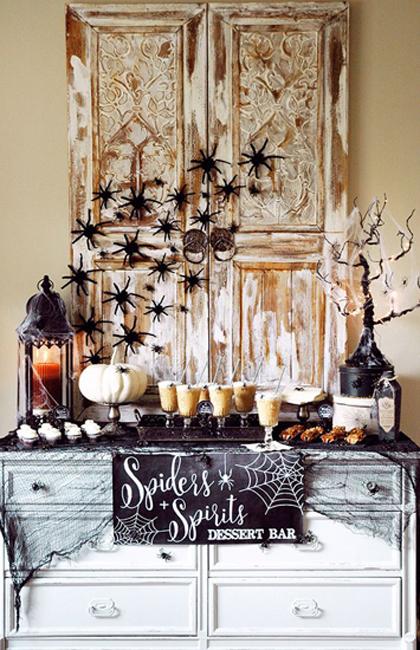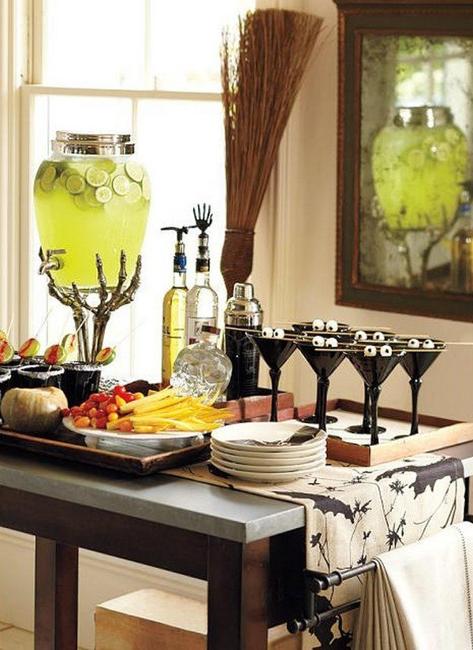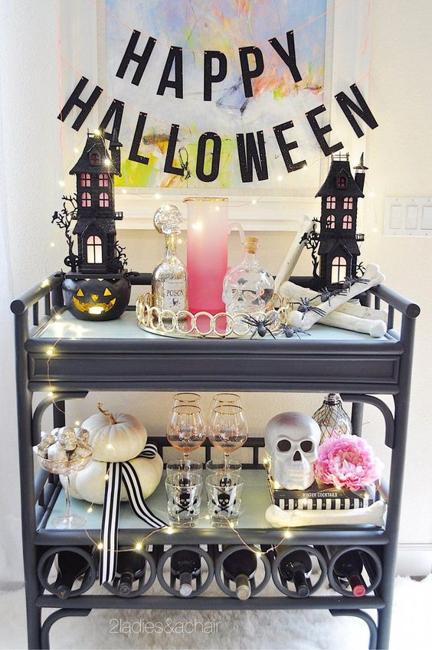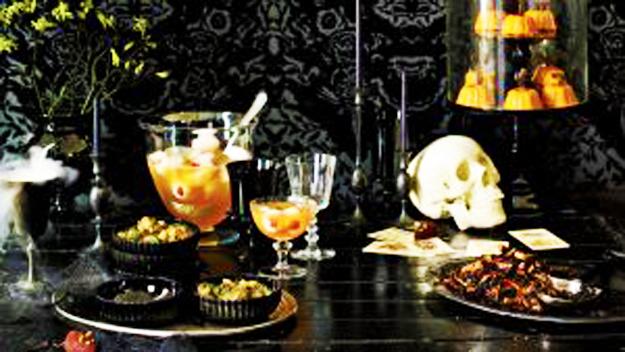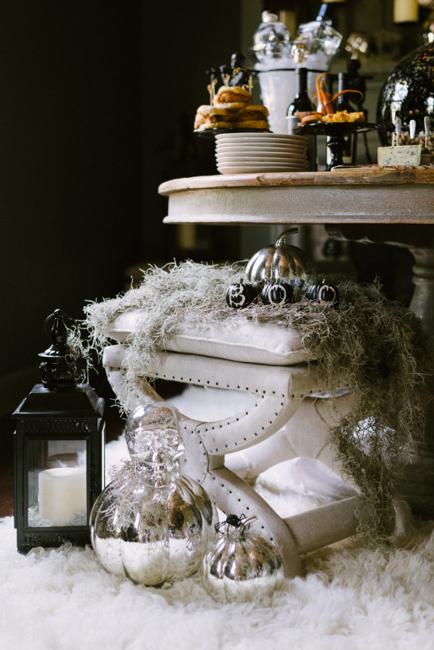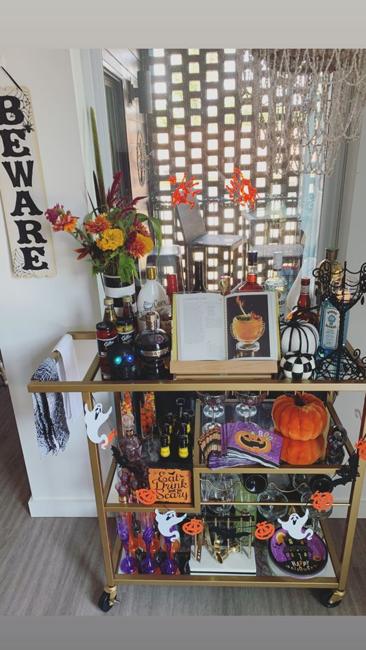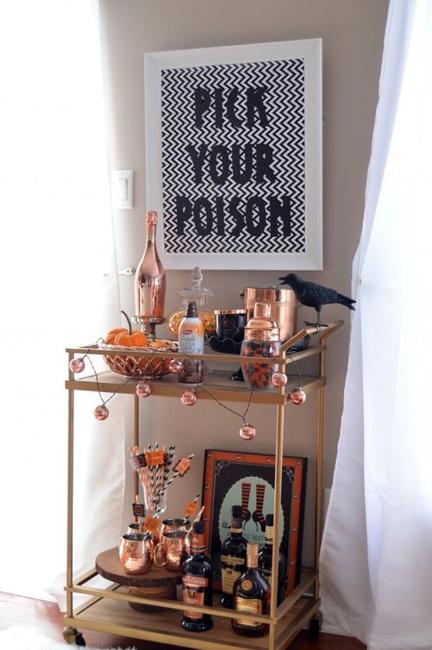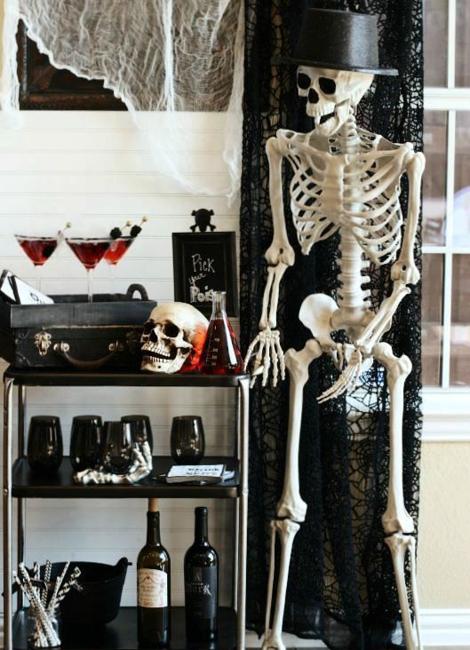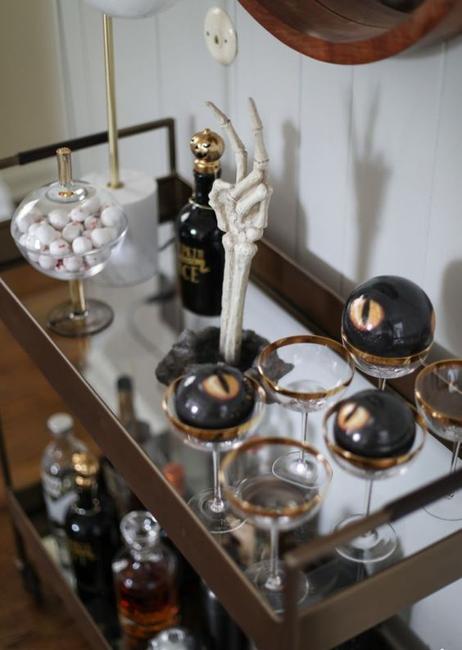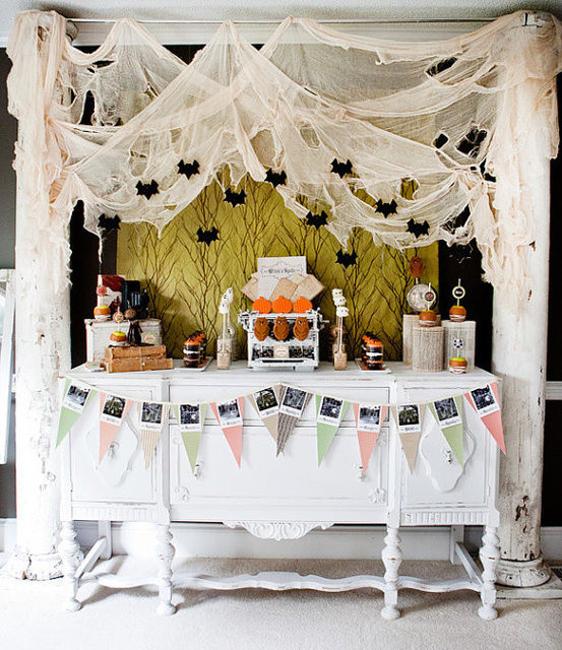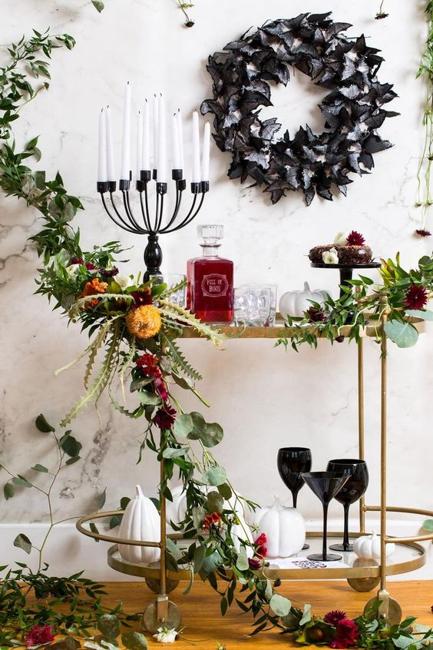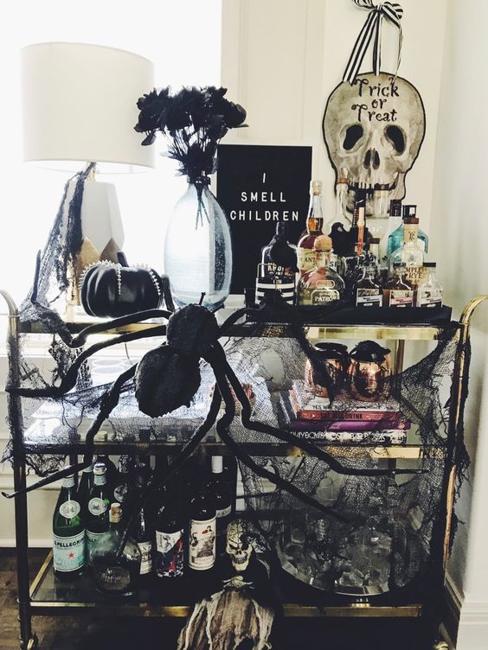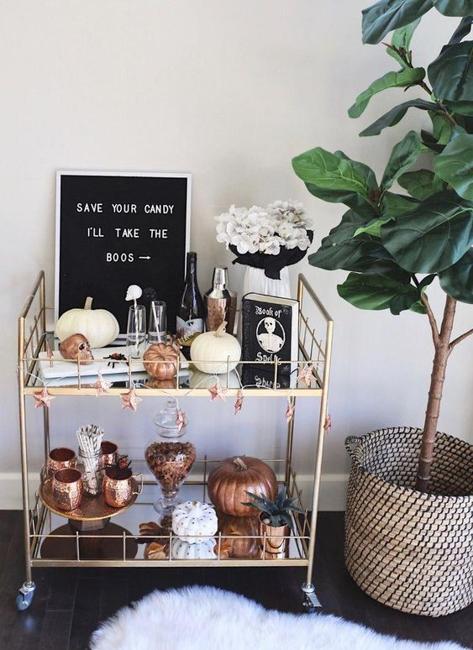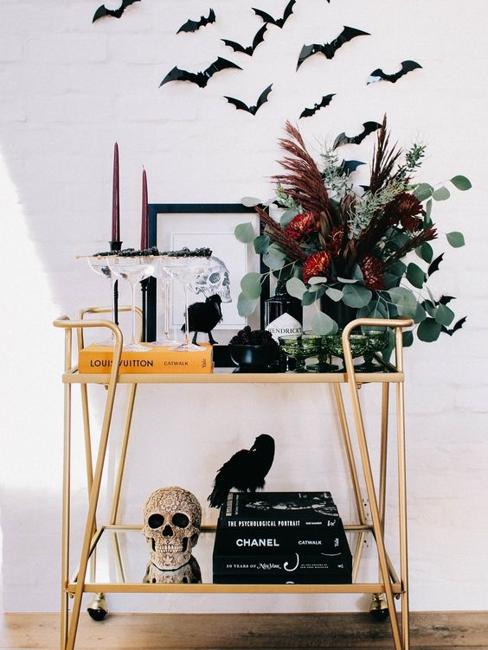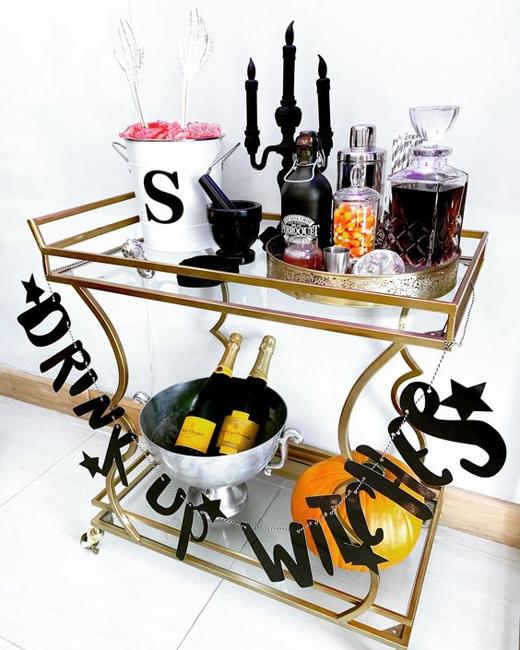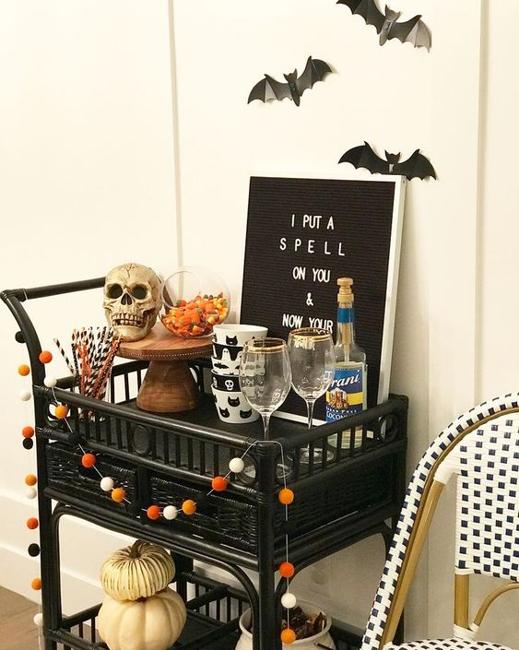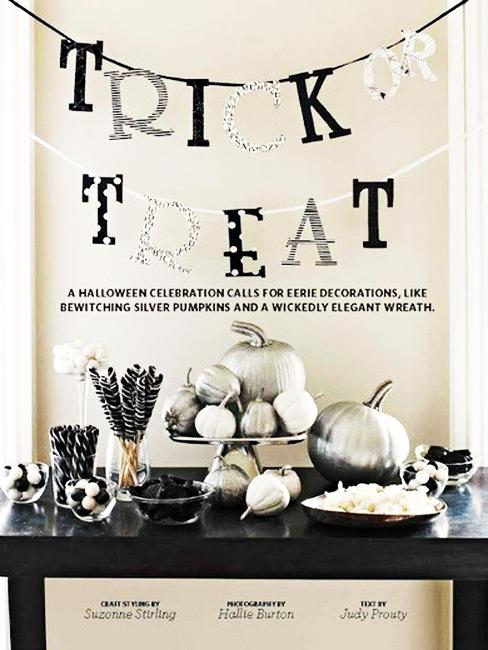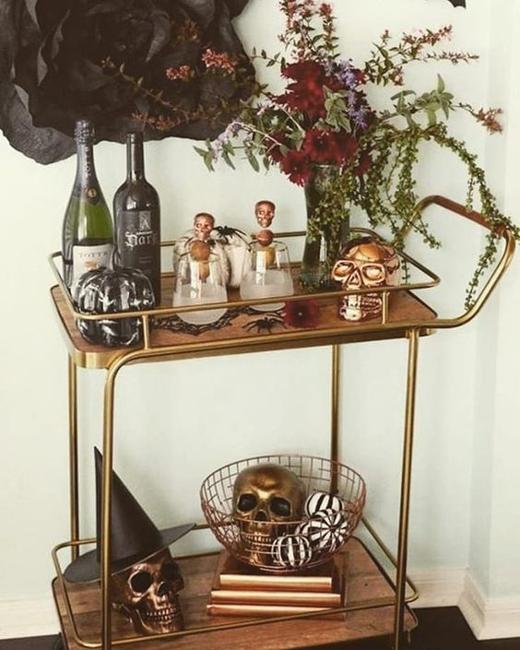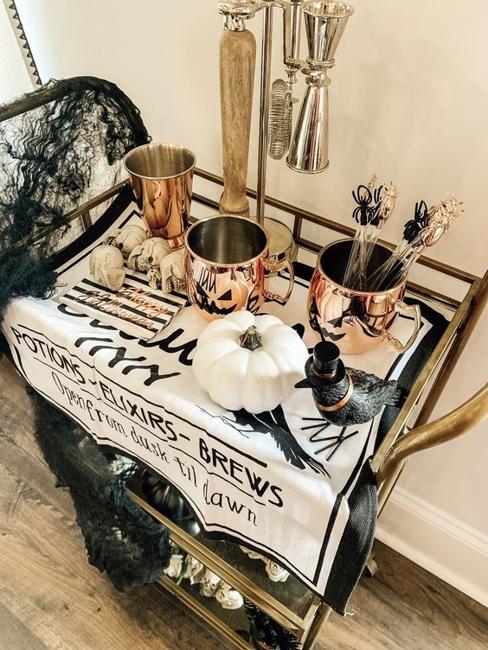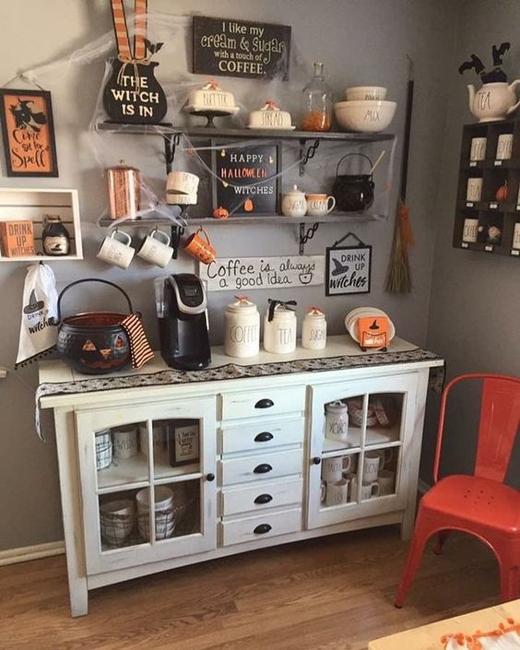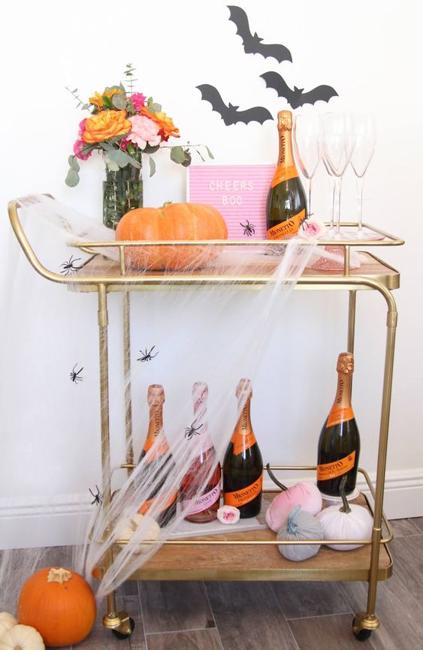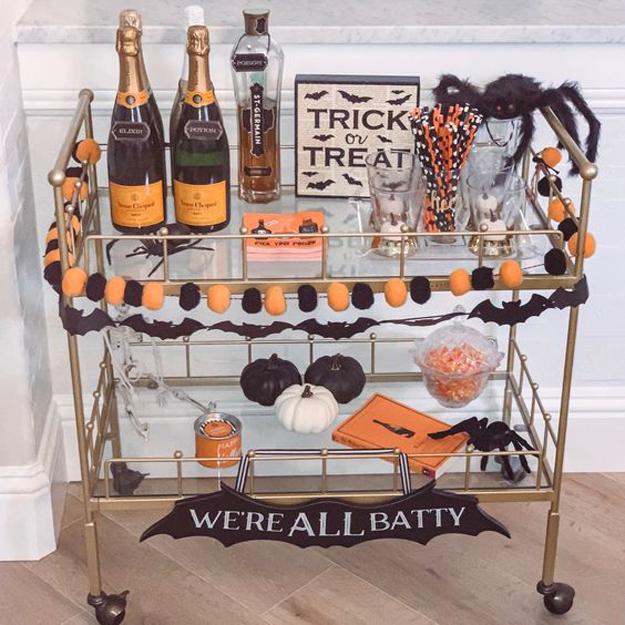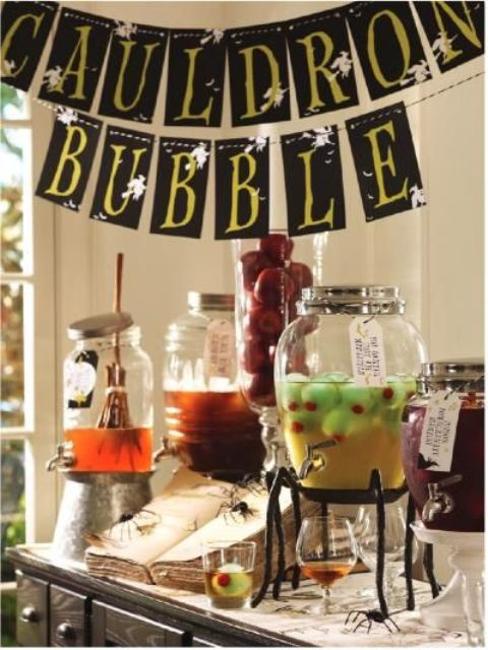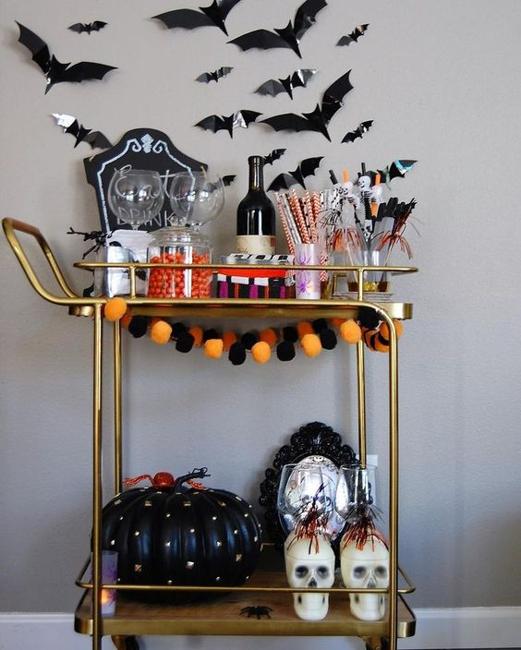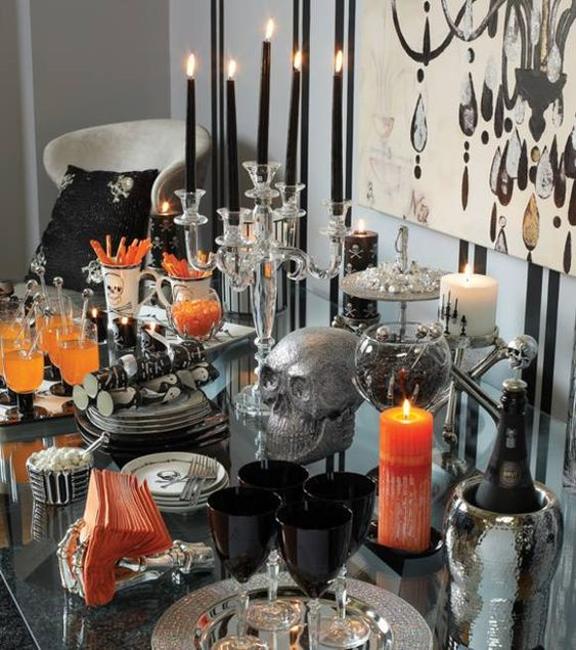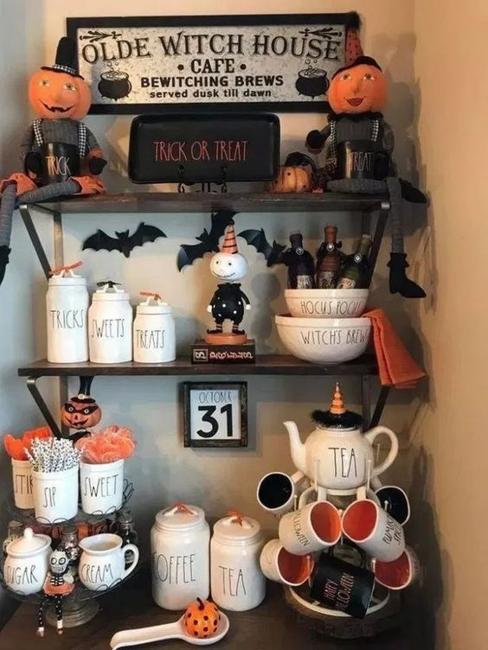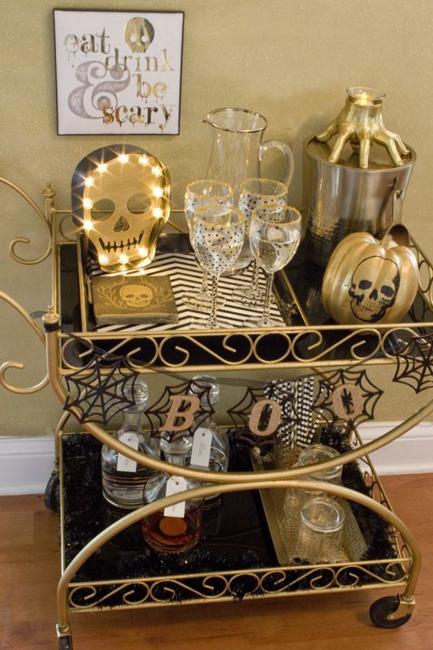 It is possible to find enough space for a small bedroom even in a tiny apartment or home. Here are smart...
and enjoy free articles sent to your inbox