Home Sales Predictions, Selling your Home before mid-March

Selling your house privately or with a help of a real estate agent, now is a good time to sell your property fast and for a good price. Traditionally home sales pick up in spring. This year home sales in Canada started accelerate in winter. Canadian Real Estate Association explained it by tighter mortgage rules that will be in effect after March, 18, 2011.
People are looking for buying homes right now to enjoy present mortgage rules. Home sales increase is about 4 – 5 % per month. In spite the fact that home sales were down almost 7% from the level of a previous year, average house prices increased more than 4% this year. (Luxury homes prices from Montreal to Bulgarian cost)
Home buyers prefer to find and buy a perfect house before March 18, when 35-year amortization mortgage period will be shorten to 30 years to curb consumer debts. This year home sales and house price predictions are a bit better than they were last year. Last year pick of home sale was in spring, and then home sales dropped during summer months, as the result of new regulations that affected the market. (Real estate market, the most expensive and the cheapest places)
Now home sales and house price predictions look more optimistic. Leading by major Canadian cities, Toronto and Vancouver, home sales reached the level of spring 2010 and continue rise through February.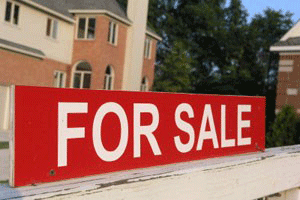 'We anticipated the recent announcement of tighter mortgage regulations, which will come into effect this March, would pull forward home sales activity into the first quarter of 2011, particularly in some of Canada's more expensive housing markets,' said Gregory Klump, Canadian Real Estate Association's chief economist.
'The sharp rise in home sales activity in Toronto following the announcement provides early evidence confirming this.'
Real estate market experts say that a growing number of new listings will balance the anticipated increase of home buyers on the market.
New listings doubled in the first month of this year already. It is expected to see more  than 4% of new listings, as home sales increase and average house prices have been stable since fall.
Canadian Real Estate Association, that represents about 100 000 real estate specialists, asked the government to hold off further tightening actions to curb mortgage debts until the impact of recent measures are seen and well understood.
Real estate market with high home sales and average house prices is a powerful element of economic recovery. Some economists predict that interest rates will rise before summer, dramatically affecting Canadian real estate market. Average house price predictions warn that average house prices will be affected by 25 per cent over the next three years.
Home staging tips for quick house sale:
Home staging a property for quick sale before spring
Staging house exteriors to sell home fast
Exterior painting colors for home staging to sell

Here are great ideas for kids toys storage and wall decoration with small cars that everyone would love. DIY organizers, like...