Goldfish Artworks to Feng Shui Home for Wealth

Feng Shui Home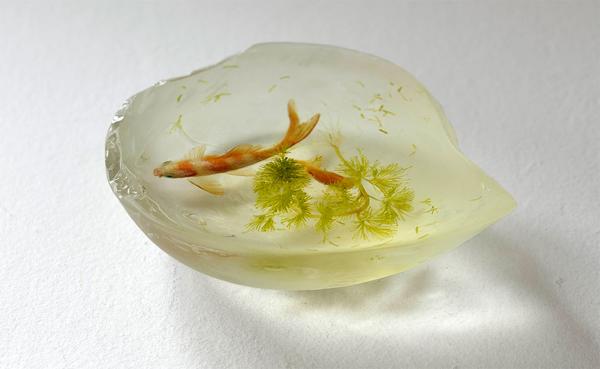 Unique goldfish art
eco gifts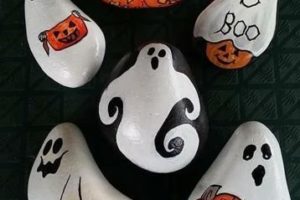 Goldfish artworks by Kingyo Sukui are delicate, painted sculptures made with wood, net, aluminum, epoxy resin, and acrylic. Goldfish are beautiful symbols and Feng Shui cures, perfect for decorating interiors and outdoor rooms. While adding natural feel and meaning to home decorating, the artworks bring beauty into life. Lushome presents the charming sculptures which make unique gifts and decorative accents to Feng Shui a home for wealth.
Riusuke Fukahori got fascinated and inspired by a goldfish, which despite being abandoned for seven years stayed alive. The artist called the fact Goldfish Salvation and started creating beautiful goldfish for decorating vases and wooden boxes. He enjoys diverse expressions of the goldfish theme.
Fish are gracious Chinese symbols and Feng Shui cures for homes and offices. As a lovely sculpture with man-made alternations, goldfish look mysteriously charming and beautiful. The goldfish vulnerability and imperfections bring thoughts of nature and our instincts. Fish artworks evoke strong, positive energy which can Feng Shui home interiors and yards, attracting harmony, joy, and wealth.
Feng Shui tips to use Feng Shui cures
Charming fish tea bags, unique table decorations
11 Feng Shui garden design tips and backyard landscaping ideas
Goldfish artworks to Feng Shui for wealth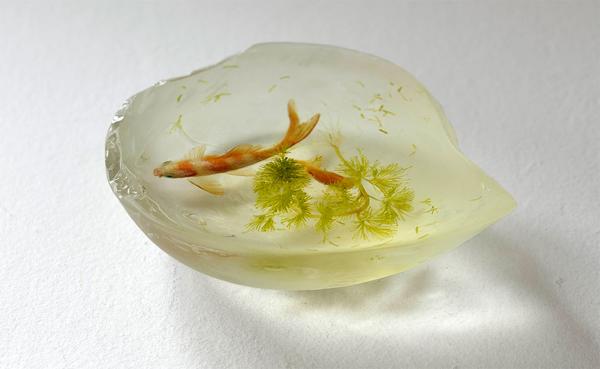 Goldfish art is not just natural, but charming way to Feng Shui a home for wealth. Home interiors and outdoor living spaces with goldfish in a pond are peaceful and beautiful. Goldfish show inherited mutations for more than 1500 years, continuously changing forms, keeping look gorgeous and inspiring. The mysterious pull towards goldfish never dies for people. Where and how fish swim, and what they think, – these are the questions that the artist is asking himself when he paints these beautiful goldfish sculptures.
The goldfish artworks are fascinating, elegant, and unique gifts and home decorations in eco style. The sculptures are available at Joshua Liner Gallery, joshualinergallery.com/artists/riusuke_fukahori/.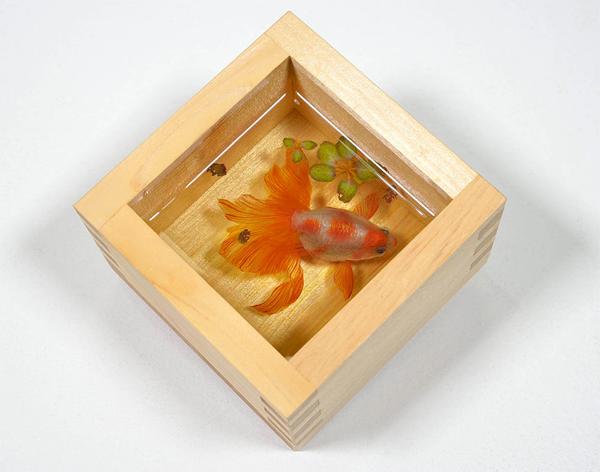 Goldfish are powerful and delicate Chinese symbols to Feng Shui a home for wealth and balance life. According to ancient Chinese Feng Shui masters, goldfish breathe life into buildings and yards, bringing beauty and grace, balance and harmony into life.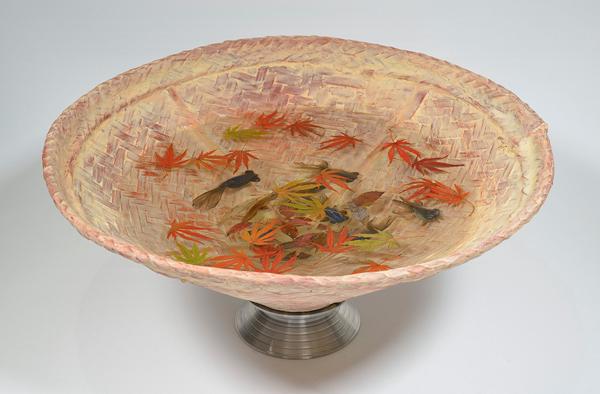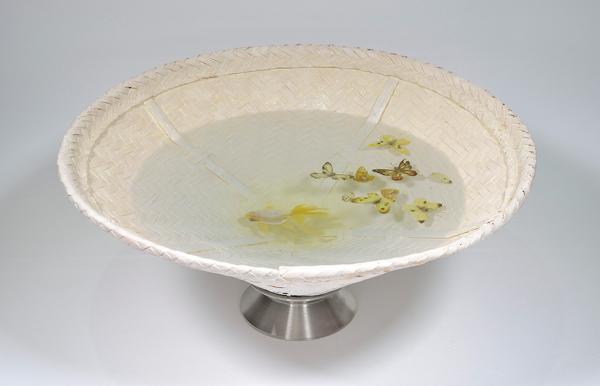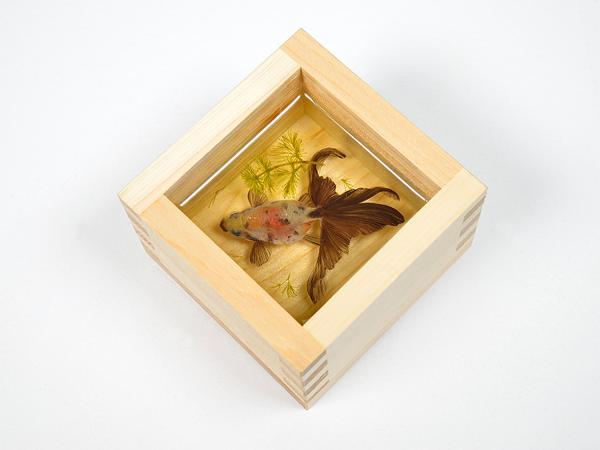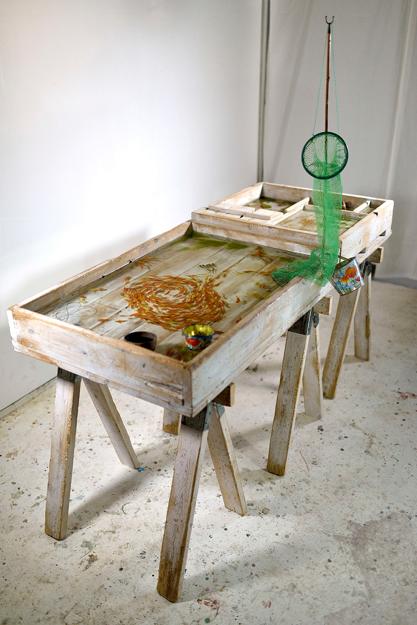 More from home decorations

What time is it? It's singing bird o'clock! This unique timepiece is bringing the fresh vibe into spring decorating, making elegant...
and enjoy free articles sent to your inbox