Fun Backyard Idea Blending Swing Design with Sensor Controlled Waterfall

Decorating Ideas

Outdoor Living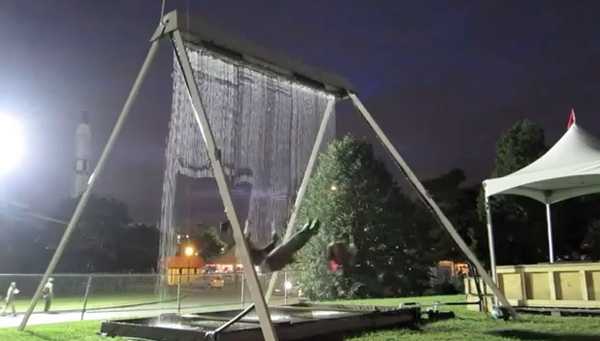 Motion sensor controlled water feature for outdoor playgrounds and backyard designs
water features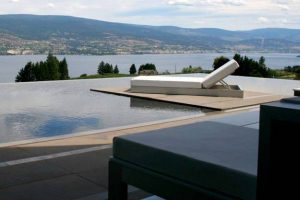 An innovating design, that might be available in the future for decorating outdoor living spaces, adds more fun to playground and backyard designs. Kids and adults will appreciate this beautiful, creative and exciting contemporary design that reinvents swings and waterfalls, creating a playful and original mix of these two wonderful backyard ideas.
The New York Hall of Science is a home for the new swing design, a Waterfall Swing, created by Dash 7 Designs. Designers were a little dubious about this invention. 'Who among us did not break a leg trying to hook up a water hose to a swing set when they were a kid?' – designers say.
They added a motion sensors to their Waterfall Swing design that activate the stream of water and keep kids from falling off, creating a safe swing set for play. The precisely controlled water stream adds a beautiful and surprising detail to backyard design while providing fun of a traditional swing set.
Swing design trends
Fun interior decorating ideas, Swing Seats by Svvving
Zen Circus Chair design, hanging hammock chair for exercising
Innovative water feature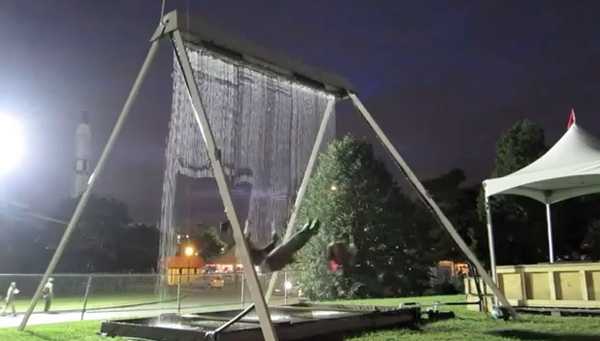 Towering steel swing set is holding arrays of mechanical solenoids that create a water plane falling in the path of its riders, surprising and delighting with its original contemporary design.
Formed from a tangent of ideas raised from the study of interactions of water as space, the swing is the first in a series that play with interaction in rides and installations. Riders pass through openings in a waterfall created by precisely monitoring their path via axel-housed encoders, creating the thrill of narrowly escaping obstacles.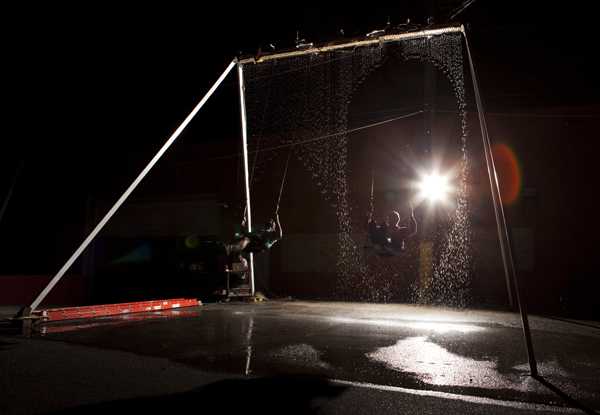 Stylish water features for modern homes
15 modern interior design ideas bringing water features into home decor
Rooftop garden and small pond romanticize modern house design

Winter backyard landscaping is about designing peaceful and beautiful outdoor spaces that celebrate natural beauty and provide a habitat to protect...
and enjoy free articles sent to your inbox