15 Modern Interior Design Ideas Bringing Water Features into Home Decor

Decorating Ideas

Feng Shui Home

Green Design Ideas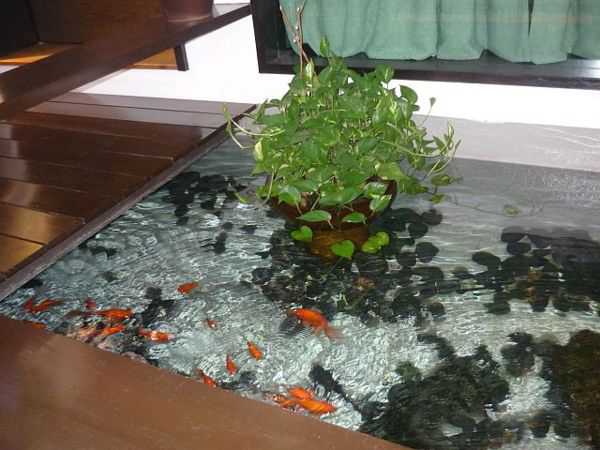 water features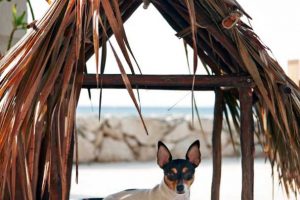 Modern interior design brings beautiful water features into home decor, creating peaceful and tranquil living spaces. Water is one of the most versatile and mysterious elements on the Earth and water features, like fountains and water gardens, pools and aquariums suit any interior design style.
Water features add unique character to home decor and can be effectively used to enrich modern interior design and make it appeal to all the senses. Water features create a calming effect, adding the grace and softness of organic design to modern interiors.
Small water fountains and water gardens in a foyer, entryway or living room of your home add spectacular look and interest to modern interior design. Accent walls with waterfalls, river pebbles and water trickling over them make a beautiful backdrop to modern interior design.
Tsukubai water fountains, Japanese garden design ideas
Feng Shui tips, water element and good Feng Shui for office interior decorating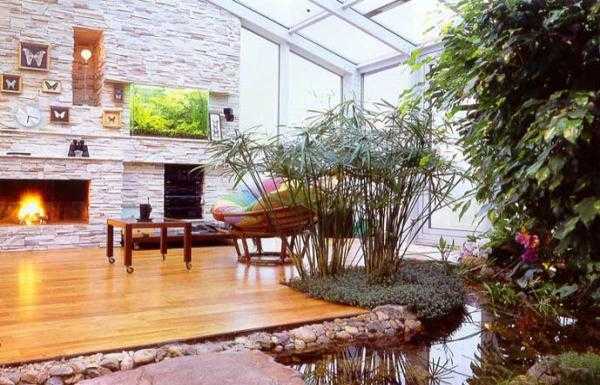 A water garden or a pond with koi fish and a fountain make gorgeous focal points of modern interior design and add to enjoyment for your guests and family, especially kids.
Small home fountains and water gardens, pools and aquariums make modern interior design look secluses and tranquil. Water features can beautifully decorate wall niches, adding a nice touches and completing modern interior design.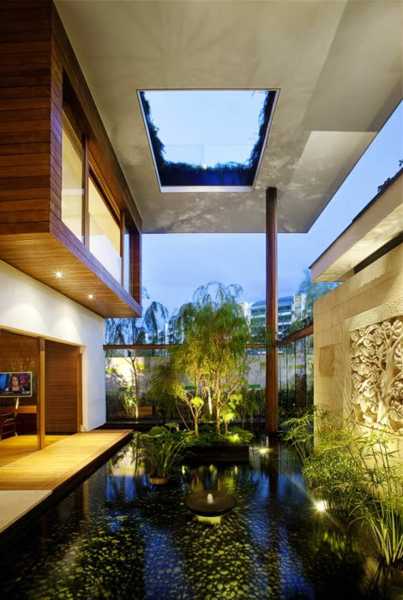 Aquariums can be used as room dividers, creating functional zones in living rooms and private spaces in bedrooms. They are great for bathroom designs, hallway and entryway decorating. Fish aquariums Feng Shui home decor, balancing and harmonizing interior design and reconnecting people with the nature.
Feng Shui room with an aquarium
Feng Shui for wealth with fish tanks
Small to medium sized water features enhance modern interior design and help relieve stress. They bring charm and elegance of the natural worls into home decor and help add a personal touch to modern interiors., making them look unique and luxurious.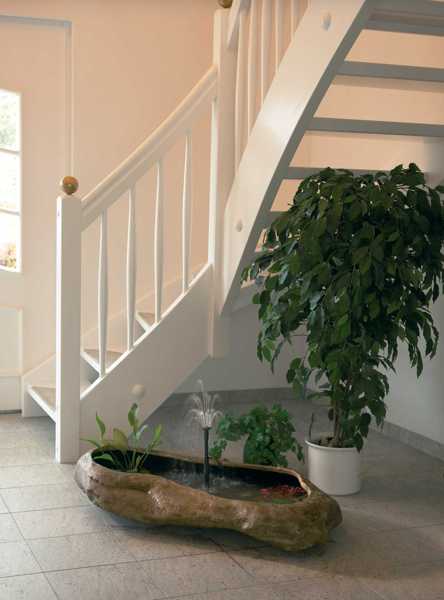 Small water fountains and aquariums make home office designs more productive and relaxing. Contemporary water fountains with soothing sounds create a pleasant, natural and organic atmosphere in rooms, beautifying your home decor.

More from modern interiors

Bright home interiors and amazing views of the ocean make this beach house a dream place. Large windows, light, neutral room...
and enjoy free articles sent to your inbox