Fantastic Small House Design Balancing on Edge of Large Building

Decorating Ideas

Interior Design Ideas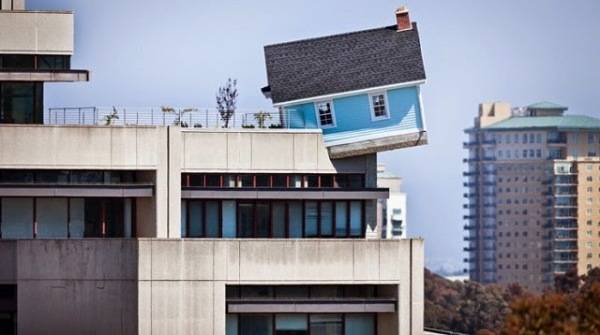 Unique architectural designs, roof top small house balancing on the edge
architectural designs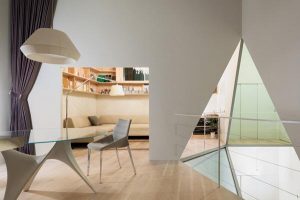 This small house design looks fantastic. The small home is located on the top of a large building creating a fabulous detail and making all architectural designs around look unusual, interesting and impressive. Fabulous small country home on the edge of the urban building is called The Rising Of The Fallen Star. Lushome presents the creative and amazing architectural installation by Do-Ho Suh.
This small house design looks like falling from the roof of a tall building, bringing memories of the famous fairy tale The Wonderful Wizard of Oz. The small house design demonstrate a fantastic way of balancing on the edge of the building. It looks not only unusual but very impressive, adding another stunning object to creative architectural designs that you want to see.
Designed by Korean sculptor Do-Ho Suh, famous for his extraordinary and extravagant works, the Falling house delight fans and surprise everyone with breath taking installation.The small house design features pleasant and cozy interiors and offer inviting spaces decorated in light colors.
Whimsical roof top garden design blending urban environment with nature
Small house design falling from the roof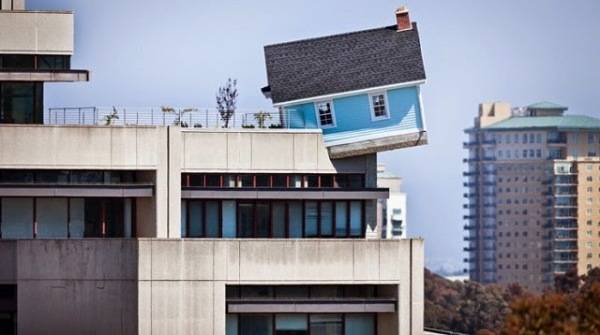 Do-Ho Suh studied Eastern art at Seoul National University and continued his education as an artist in the United States, blending innovative and traditional ideas into his creative works. The sculptor and architect lives and works in New York, London and Seoul.
Small house interiors are created with pale blue color and show off pleasant and classic home furnishings in English style that enhance the cottage feel.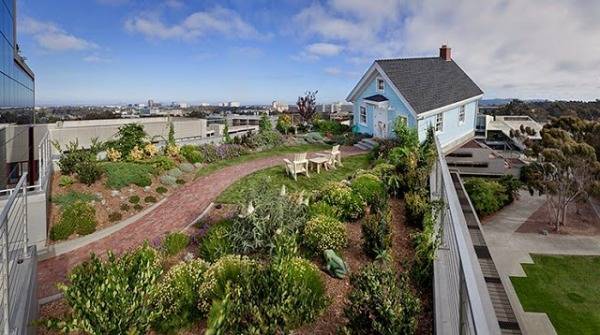 Placed right on the edge of a large urban building, the small house has five degrees slope, which is not really that much. However, all visitors feel scared to make a few steps in the house. Warm and pleasant interior design radiates comfort. Classic room furniture and decor accessories, family photographs and books create a live-in country home atmosphere.
Table and two chairs atop angled roof, unique furniture design ideas
Creative small house design offering simple home interiors and tranquility
The unusual small house design is an amazing architectural project that took seven years to complete. The balancing on the edge of the building, this small house is a very impressive, interesting and expensive installation that cost $ 1.3 million.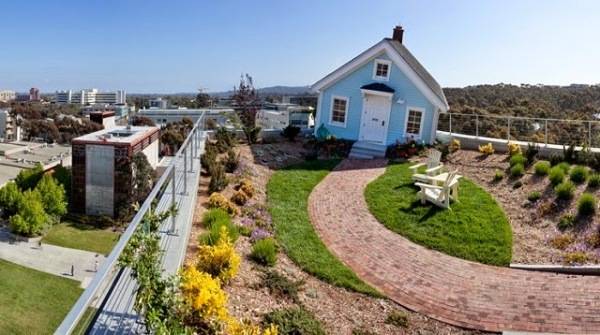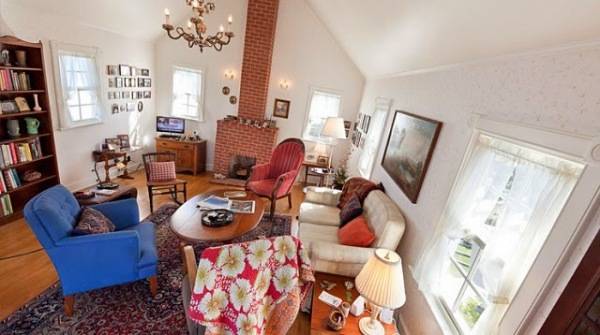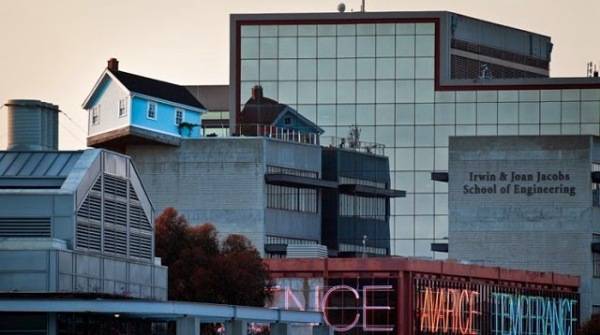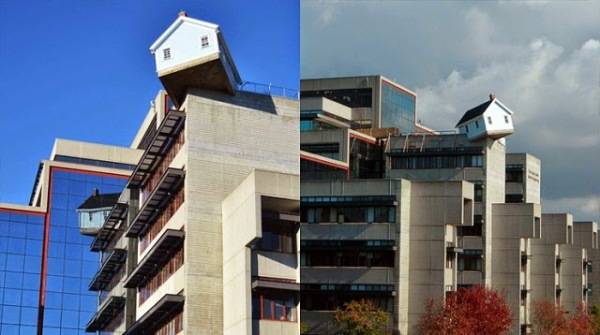 More from the art of decor

Throw pillows in various colors, designs, and patterns are one of the easiest ways to refresh your room design and inject...
and enjoy free articles sent to your inbox