Exotic Modern House Design Offering Inexpensive and Eco Friendly Thai Dome Home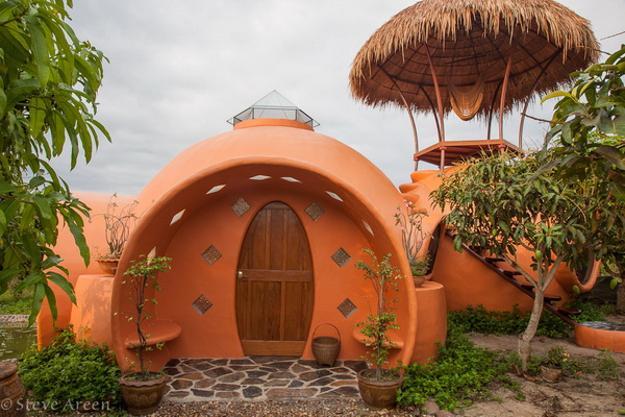 Traveler and explorer Steve Areen built this charming Thai Dome house which is inexpensive, functional, simple and comfortable. The modern house design features a mango shape, round windows and a small pond. Located on a mango tree farm, this unusual house looks inviting, playful and organic.
The mango inspired house is located in Thailand and provides 46 sq m of exciting living spaces. Its entire structure is made of natural materials. The construction took six weeks and about $ 6,000. With room furniture, this exotic home in the shape of exotic fruit costs $ 10,000.
There is no heating in the house, but you can live without it in Thailand, where it is always warm. The modern house features eco friendly features. The hot water is heated by the sun in a specially designed tank. Steve Areen plans to install a solar panel on the roof to provide the house with electricity.
Binishell house designs, Green ideas for architectural design in retro style
Small house design in Thailand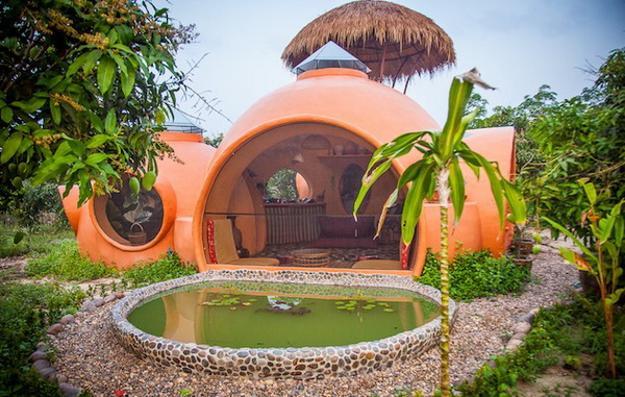 This unique house design looks charming. It is very popular with the tourists, and many people want to have a similar house, excellent for vacations in tropical climates.
There is a new model of the house design, called Dome Shelter Geodesic. It is much smaller than the house built by Steve Areen, offering 18.5 square meters or living area, but the shape of the structure is similar, and it is cheaper. The small house costs only $2100.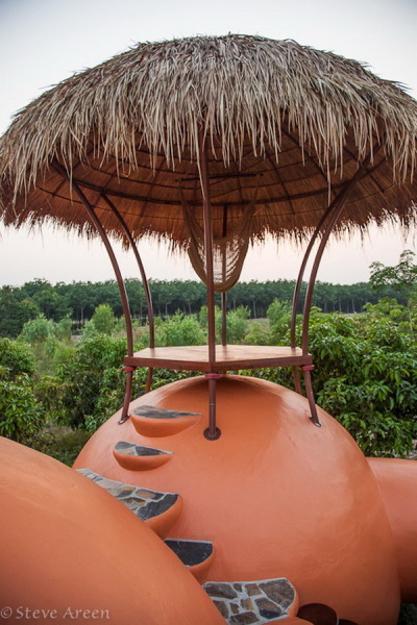 Natural stone and river pebbles look gorgeous with soft orange color and curvy shapes. Lots of tropical plants turn the home interiors into a beautiful retreat, ideal for complete relaxation.
Smart student housing units offering affordable and eco friendly small spaces to rent
Small house design with simple home interiors in tranquil surroundings
Unique log house design, hand-built home for Green living
Eco friendly, simple, functional and comfortable interior design and decor blend beautiful handmade furniture made with local wood and amazing handicrafts that add unique character to inviting home interiors and outdoor living spaces.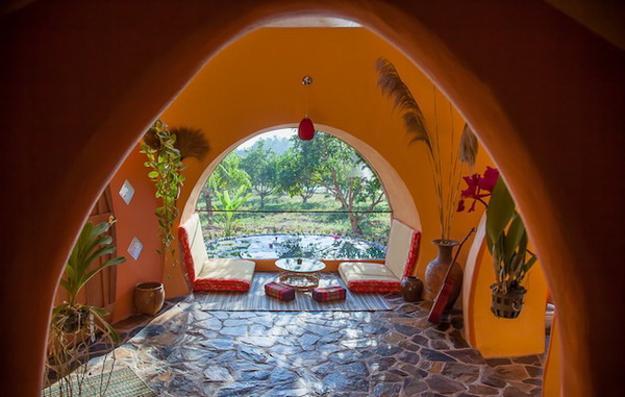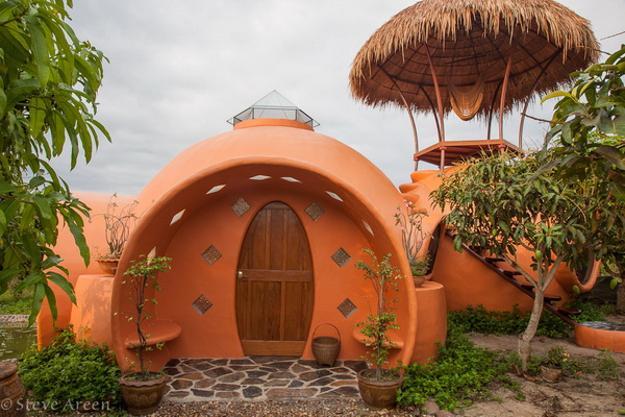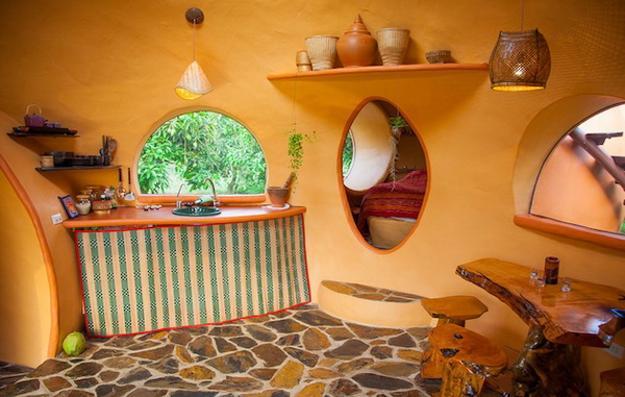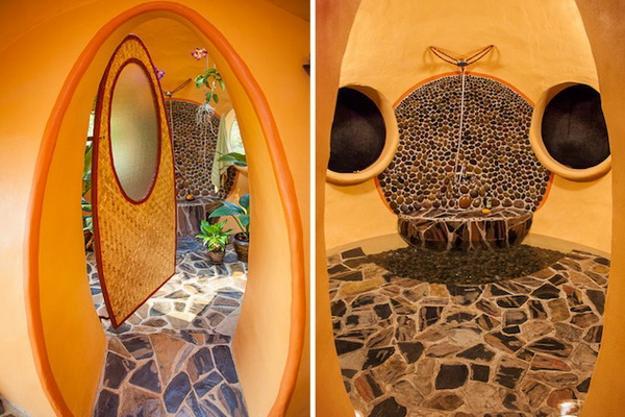 Modern house design in Japanese style celebrates the functionality and elegance of minimalism. Airy, bright rooms look inviting and comfortable. Natural...