Eco-friendly Contemporary House Design, Rooftop Swimming Pool and Garden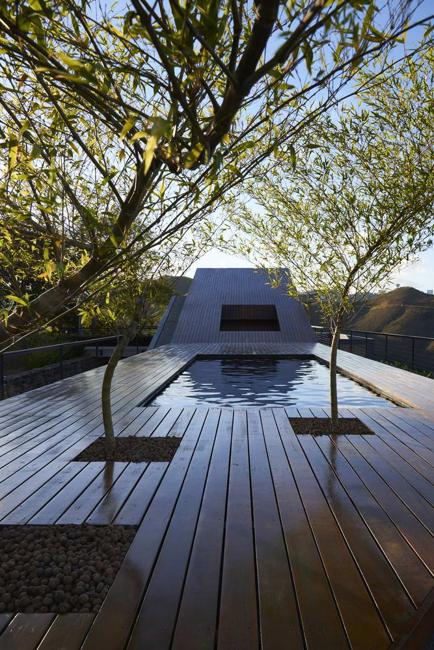 Rooftop garden, wooden terrace, swimming pool
Rooftop gardens, ponds, and swimming pools are one of the most spectacular trends in modern architecture. This modern house is located on a steep slope covered with Brazilian savanna vegetation and shows off its gorgeous, eco-friendly, and beautiful design. This unusual house offers panoramic views of the mountains and a city in the distance.
Its sizeable concrete structure and stone wall designs blend with the surroundings while offering a modern dwelling near a conservation area. The concrete slab looks like a lightweight, floating in the air structure supported only by two columns. The elegant house design frames the beautiful panorama of breathtaking views of the mountains.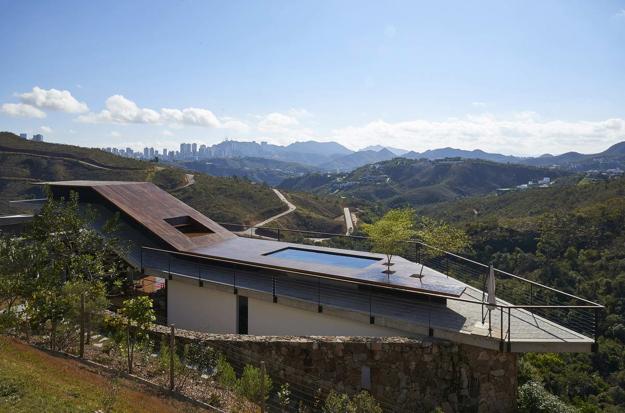 Modern home with a rooftop pool
House design concept with free-shape rooftop pools
Rooftop pool and terrace with panoramic views
Impressive architectural design concepts, huge rooftop pools
Rooftop pool design with glass walls
Oceanfront house with a rooftop pool and breathtaking views
The terraces create plenty of outdoor living spaces. The rooftop pool and a large wooden deck give a chic touch to the modern house. Stone walls, typical for the Brasilian environment, create an ecosystem for birds and lizards, providing an ecological corridor for small animals and insects around the house.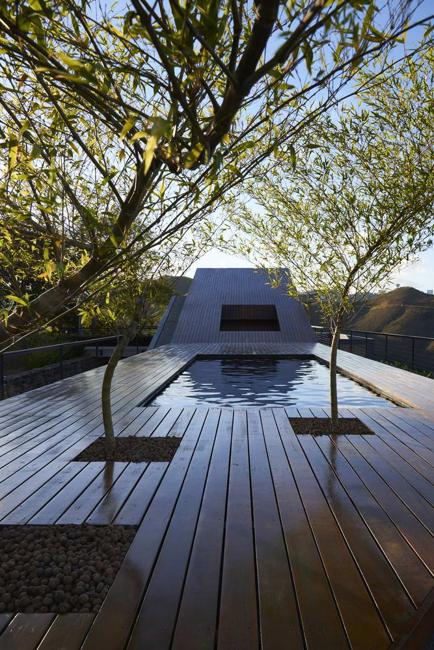 Glass wall designs and open layouts allow plenty of natural light into the home. Sliding glass panels turn the living room into a large covered terrace with gorgeous views of the surroundings.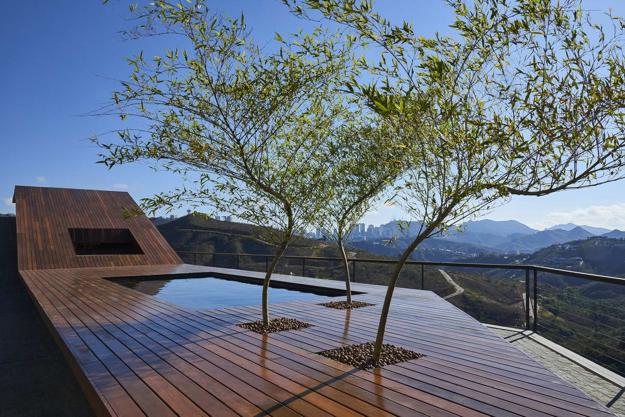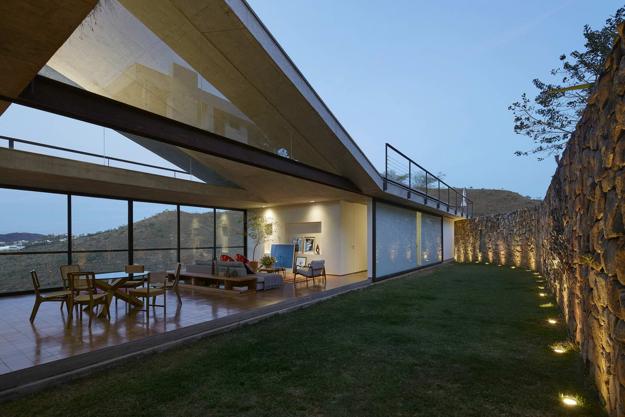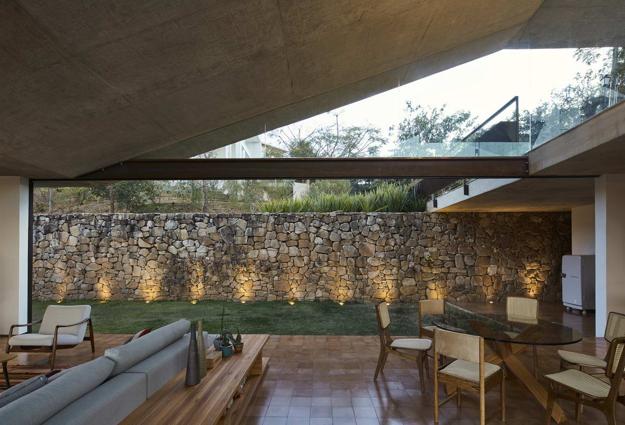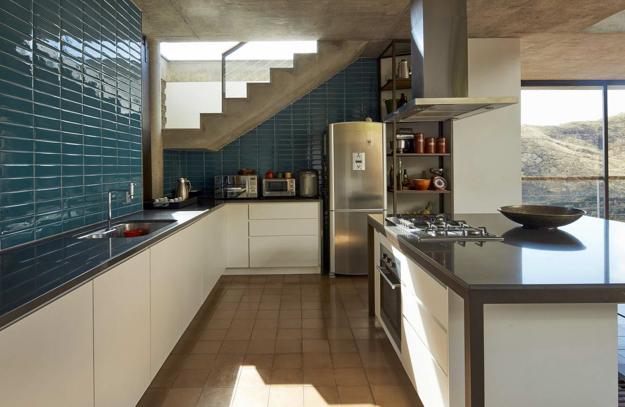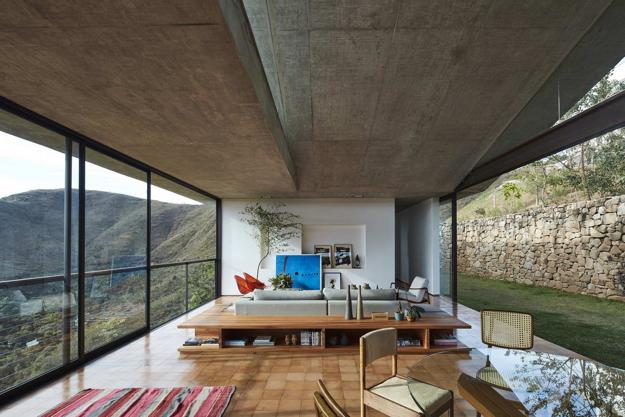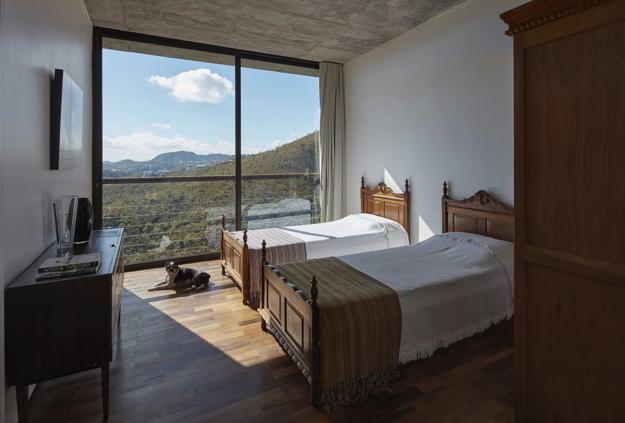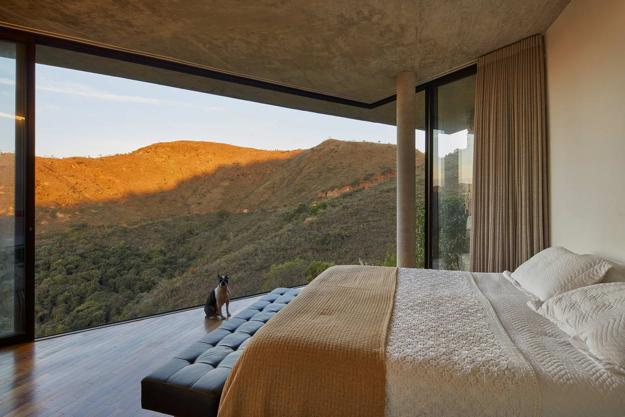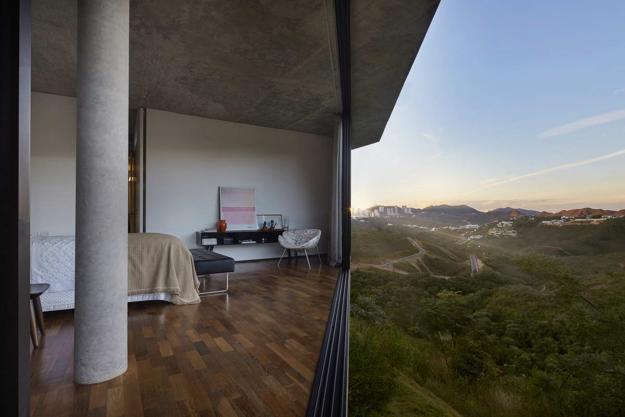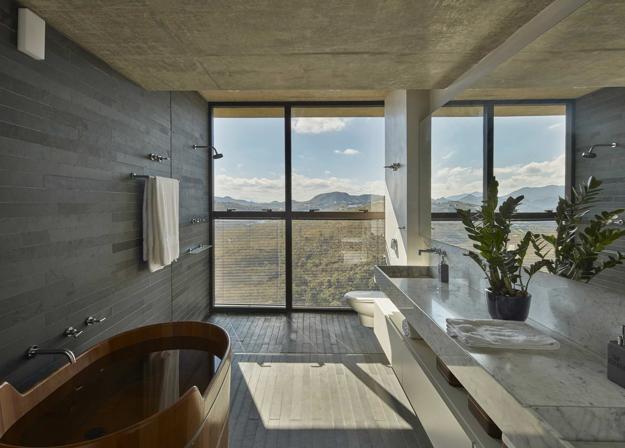 Red Creek House is built on the shores of the picturesque Peconic Bay in Long Island in California. The fabulous, luxurious...