25 Unusual Jewelry Storage Ideas and Craft Inspirations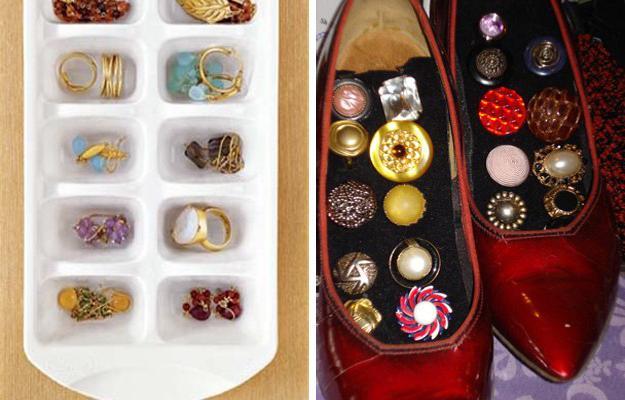 storage ideas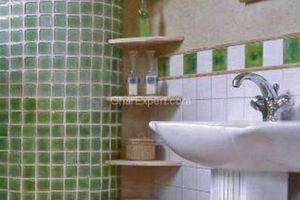 Storage ideas for your jewelry can use traditional jewelry boxes or be unusual, handmade and space saving. Creative jewelry storage ideas can be very attractive and functional while recycling useless items, like plastic and metal graters, Peggy boards, eggs packaging, fabrics or perforated plastic, wood or metal pieces.
Appropriate storage containers and a little planning, smart usage of existing items and recycling clutter, a touch of paint or adding a piece of a beautiful fabric can turn useless items into gorgeous, inexpensive and unique storage for your necklaces, earrings and bracelets.
If you are looking for jewelry organizing and storage ideas, this post will surely help you a lot, giving great inspirations for practical and cheap ideas for organizing and storing jewelries. Necklaces, earrings and bracelets can easily get tangled, so they need proper storage and organization with each other. Here is a collection of storage ideas that help organize your jewelry by hanging items.
Unusual storage ideas for your jewelry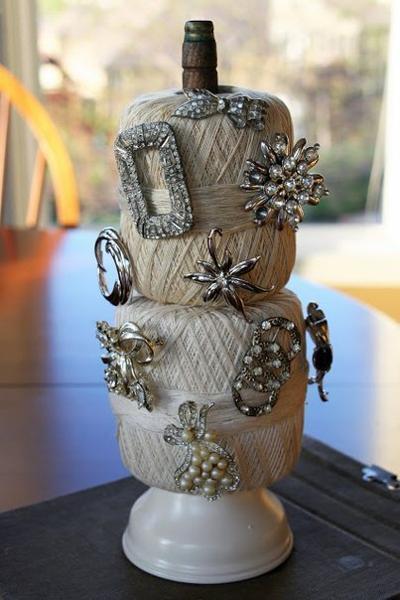 Each necklace or bracelet can be stored in a separate compartment of a jewelry box, or you can use a bottle for bracelets and a perforated surface and fabrics for storing earrings.
If you have no difficult displaying your necklaces, hanging them on hooks and cabinet knobs add a great decorative accent to your storage ideas. To minimize the exposure, you hang them in your closet, enhancing it with a convenient storage solution. Wooden or plastic jewelry pieces are very suitable to hang. Metal necklaces should be stored inside boxes to avoid tarnishing.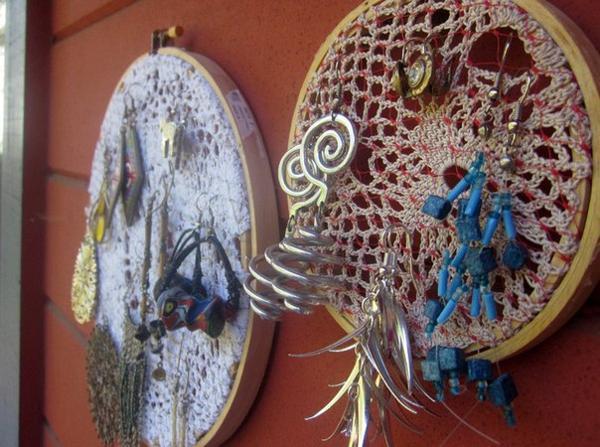 Bracelets can be stored in trays or handmade storage boxes with compartments. There is no need to hang them unless you want to display them, but a bottle with bracelets can add a gorgeous decoration to your room. You can stack or hang bangles, which do not easily get oxidized or tarnished.
33 storage ideas to organize your closet and decorate with handbags and purses
Sculptural storage furniture and jewelry boxes show extravagant design ideas
Earrings are fragile, small and easily to get lost. Earrings require cautious storage ideas that allow you to find them easily when in a hurry and keep them in good conditions. You can store them in a small jewelry box, hang them on holders or racks, keep them in pouches, attach them on a paper, perforated plastic or fabric, store them on a grater or a small Peggy board.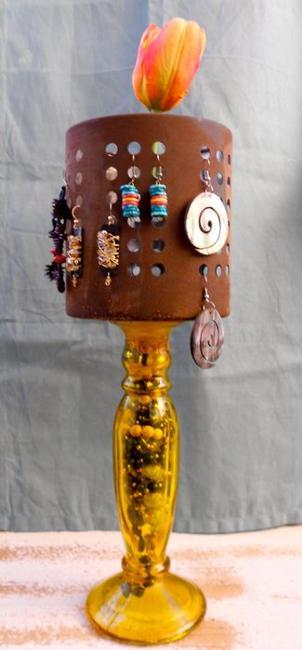 Holes of a Peggy board and slots of graters are perfect for hanging your favorite earrings. These jewelry storage ideas display your earrings and allow to find sets quickly. You can use an old grater or buy a new one. You can paint or decorate it with lace fabric to cover up the metal or plastic surfaces and creating a beautiful decoration for your room.
21 smart storage and home organization ideas, decluttering and organizing tips from experts
12 ways to utilize pegboards for home organizers and functional wall decoration
A little imagination and an ordinary grater can be transformed into creative storage for your jewelry and an artwork for your home decorating. Painting it with acrylic paint in bright color, covering it with a vintage wallpaper or a lace fabric create fabulous designs and add charm to your jewelry storage ideas.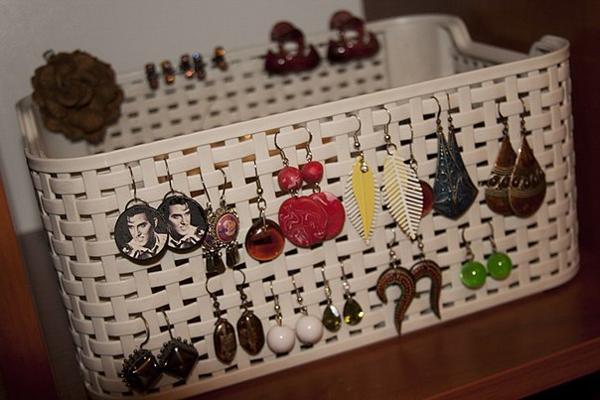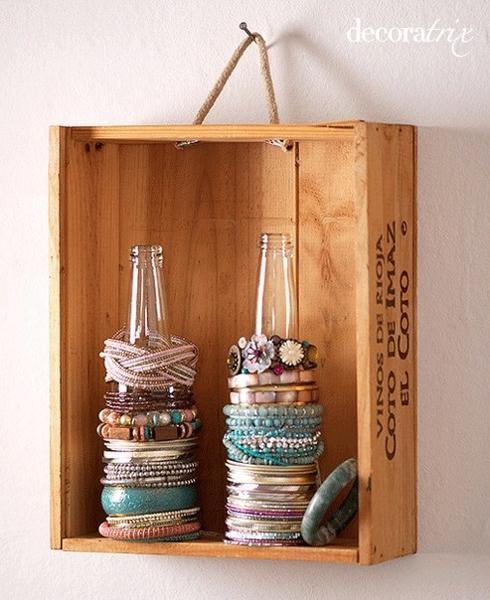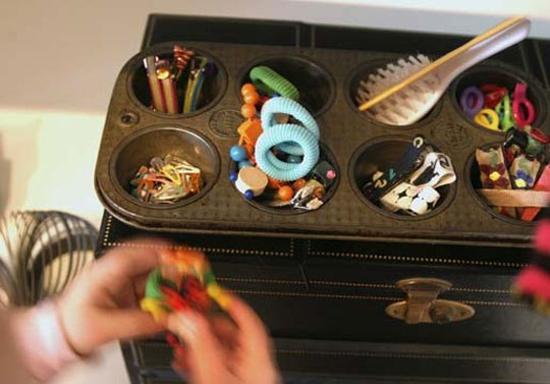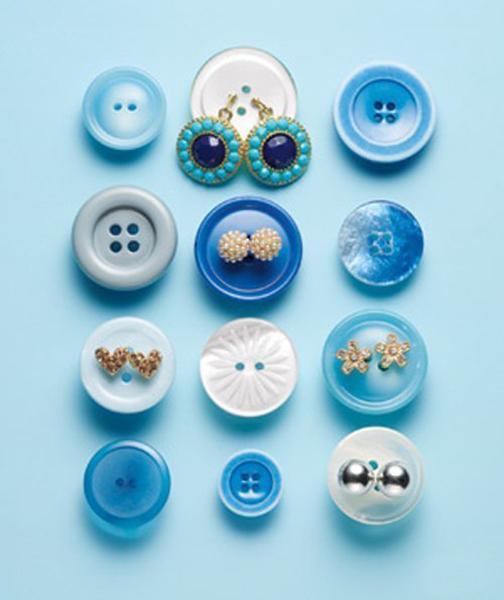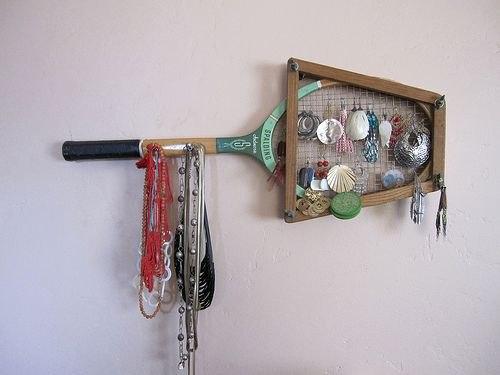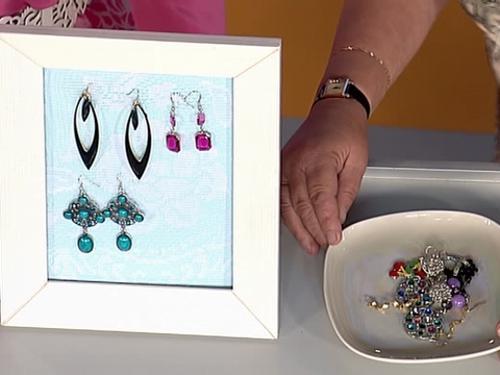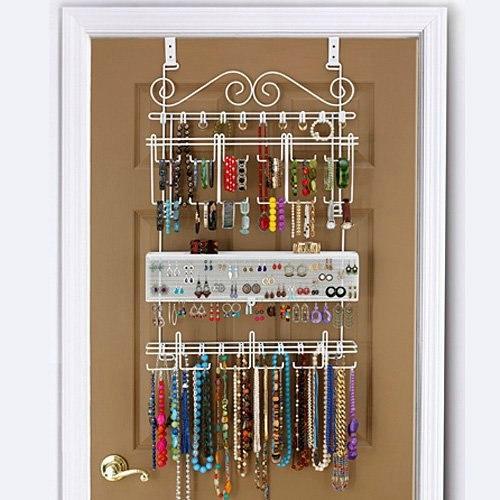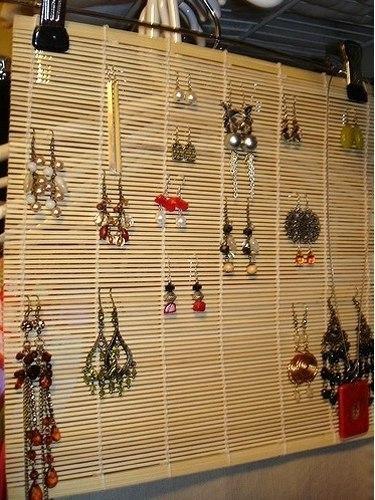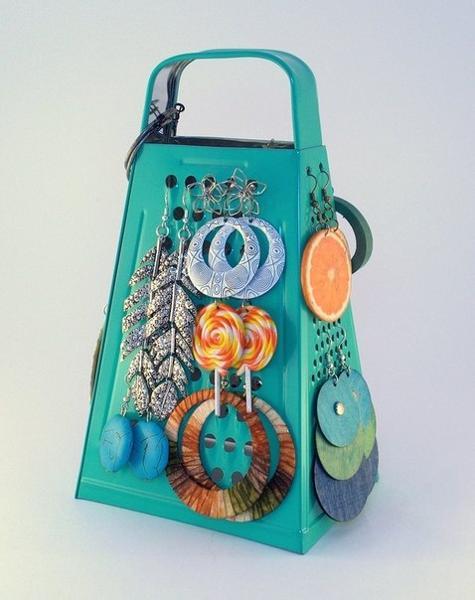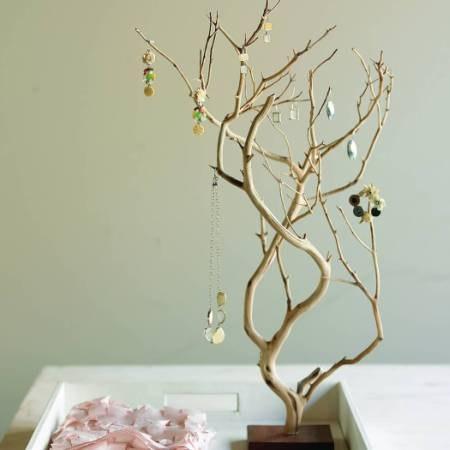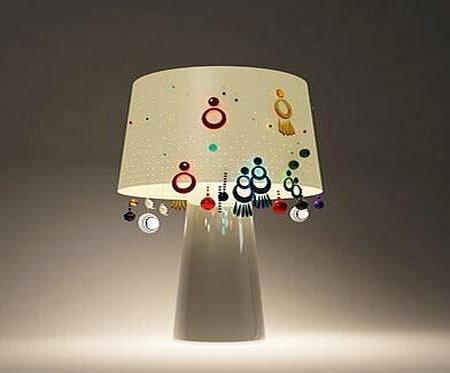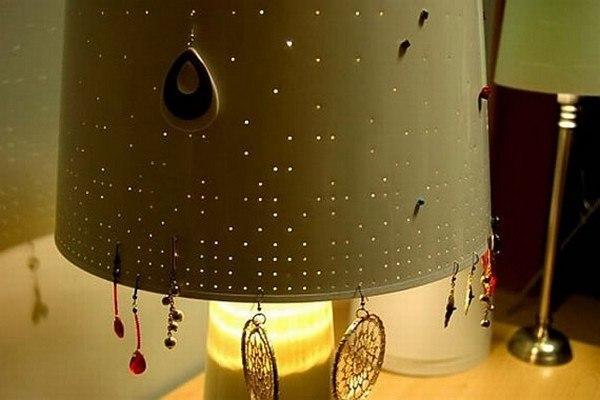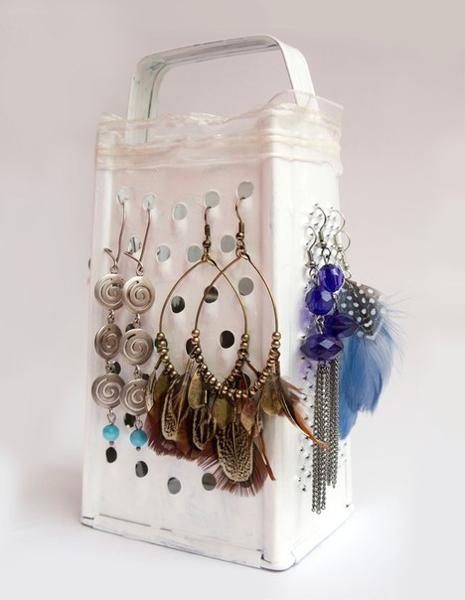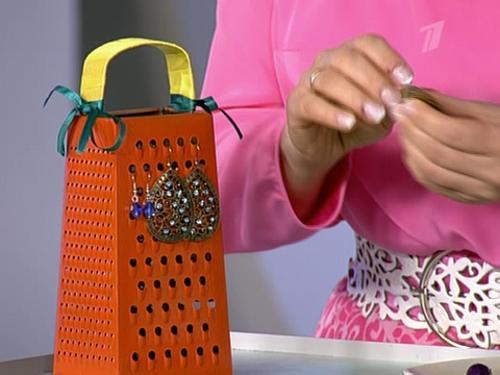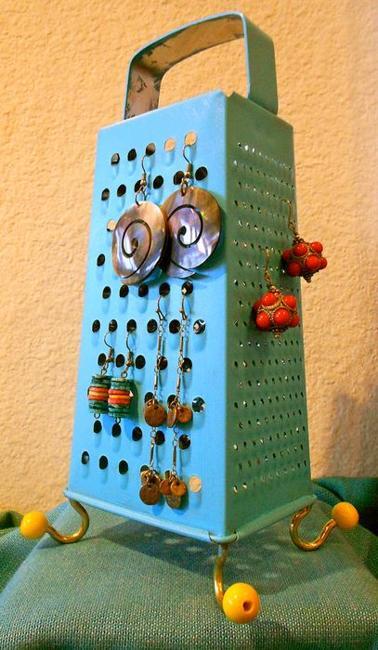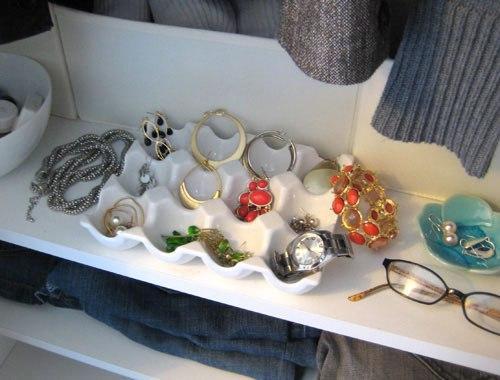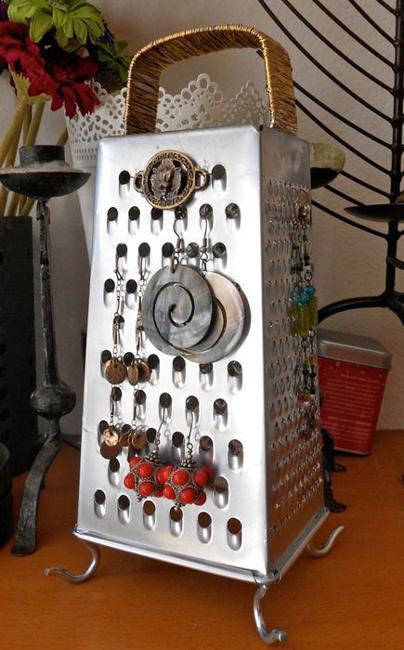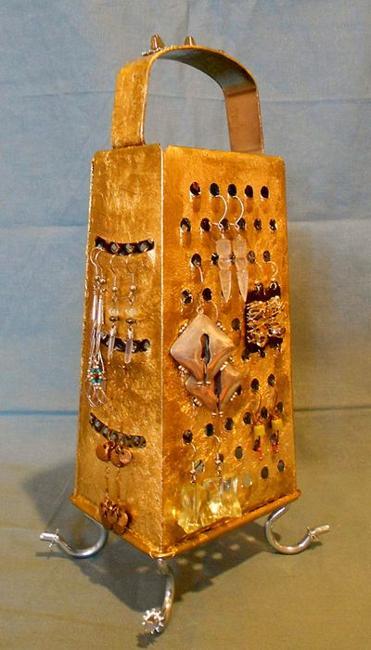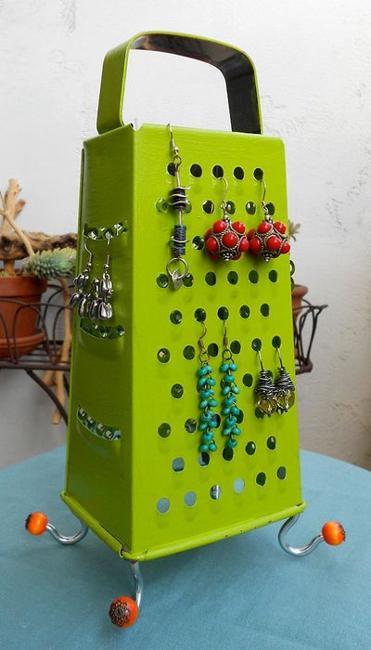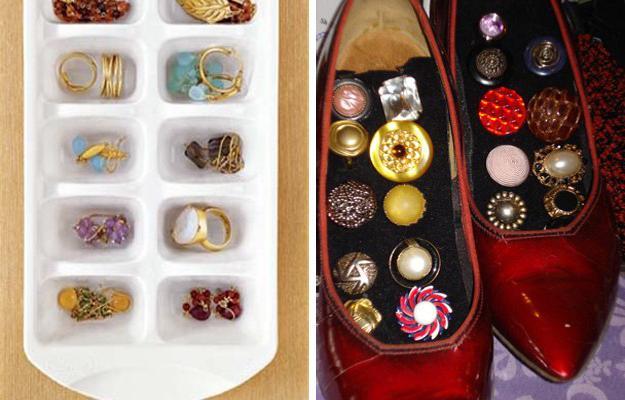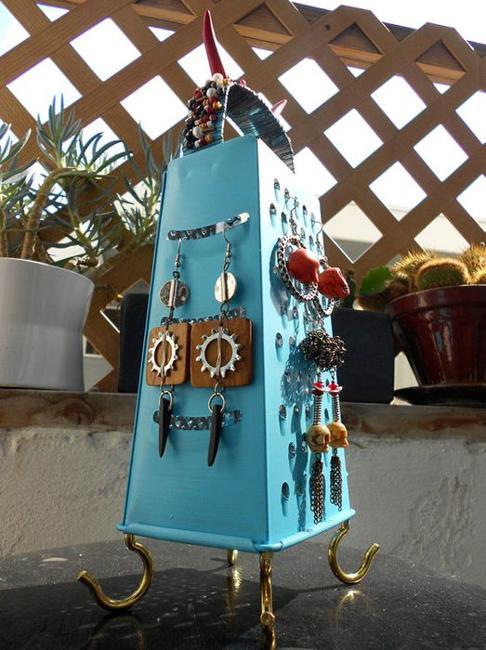 More from make decorations

Creative Easter ideas offer many quick and easy techniques for spring eggs decoration. Instead of dyeing eggs, try decoupage turning Easter...
and enjoy free articles sent to your inbox