Sculptural Storage Furniture and Jewelry Boxes Show Extravagant Design Ideas

Decorating Ideas

Furniture Accessories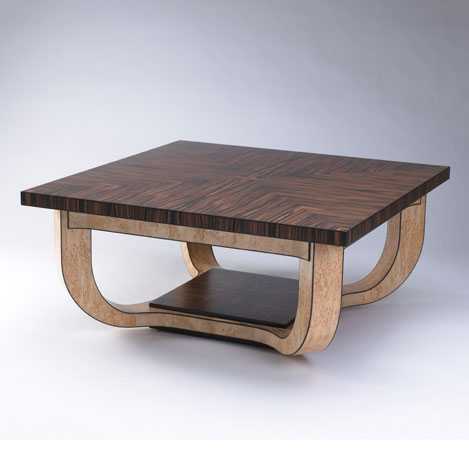 Sculptural furniture design, wood coffee table
VALENTINES DAY IDEAS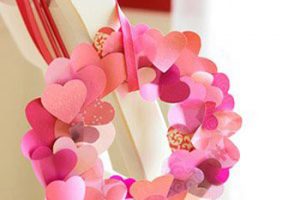 Sculptural storage furniture and decor accessories, designed by British artist and craftsman Peter Rolf looks provocative, extravagant and intriguing. Amazing custom made furniture pieces and jewelry boxes are impressive artworks that feature hidden storage spaces, blending the art of decor with functionality.
Peter Rolf, www.p-rolfe.co.uk/ creates beautiful wood furniture and decor accessories, from fabulous tables and chairs to intriguing jewelry boxes. Sculptural Furniture and Jewelry Boxes collection, made of beautiful birch wood, is especially unusual and provocative. Man and woman body shaped jewelry boxes offer cute spaces for storage that are artfully hidden and surprising.
Exclusive furniture designs can be ordered by e-mail. All storage furniture pieces, from graceful women body and attractive naked man torso shaped jewelry boxes to elegant tables and unique chairs can be custom made for your office or home decorating.
Unique furniture design ideas
Glowing sofa bed design idea from the ocean floor
Modern coffee tables with tree growth rings, unique furniture design ideas
Kids room decor, playful furniture design for children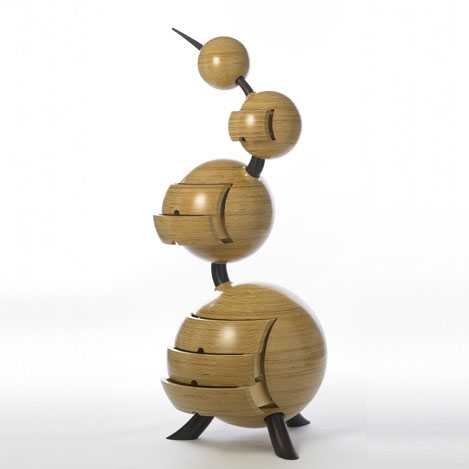 For the past seven years the artist and craftsman have been working for Stuart Groves Furniture learning and applying modern wood working techniques and developing unique furniture design ideas.
His outstanding skills of manipulating timber and understanding how modern man-made materials play an increasingly large role in modern furniture design allow to sculpture beautiful storage furniture and create unique carved of wood artworks for extravagant interior decor.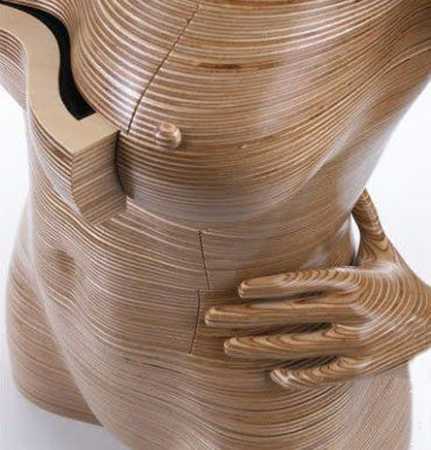 The varied range of experience the artist has gained over the fourteen years has enabled him to design and make unique furniture, from simple and elegant jewellery boxes to more advanced, large sculptural furniture pieces for interior decorating.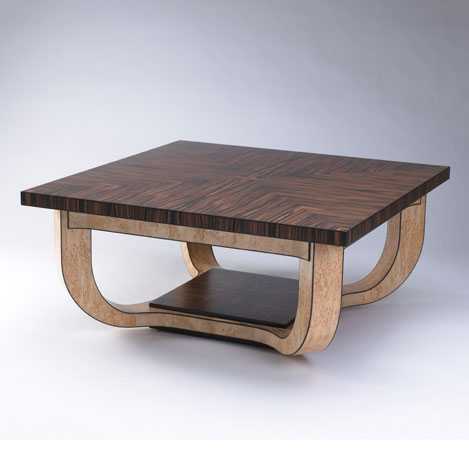 His artworks are heavily influenced by nature. Using familiar shapes that we all recognize but don't think of as suitable for traditional furniture design, he reinvents and uses to design amazing modern furniture and decor accessories.

Images by C. Lown of Ideal Design
More from decorative accessories

Bright home interiors and amazing views of the ocean make this beach house a dream place. Large windows, light, neutral room...